Why bother searching for the best coffee beans?
After all, most people have put their daily coffee ritual on auto-pilot. They either roll out of bed and press the glowing green button on their home coffee maker, or they swing by the most convenient coffee shop on their way to work. Either way, they knock back their cup, feel the caffeine jolt them awake, and get on with their day.
Most people feel perfectly content with their daily coffee routine. So why disrupt it?
The reason is pretty simple: Coffee can offer you more than a quick, unconscious caffeine delivery service. When you properly source, prepare, and appreciate the best coffee beans, the resulting cup can provide you with one of the most interesting and varied culinary experiences around.

Different beans grown in different regions provide massive variations in flavor. Different roasting styles and preparation methods produce dramatically different profiles. Each good cup of coffee gives you three times the flavor complexity of wine.
In short: Coffee rewards the adventurous.

With a few small changes in how you approach your morning coffee ritual, you can transform your coffee from an unconscious, utilitarian habit into an opportunity to start your day with a more meaningful, exciting experience.
But it all begins with opening yourself up to trying new coffees.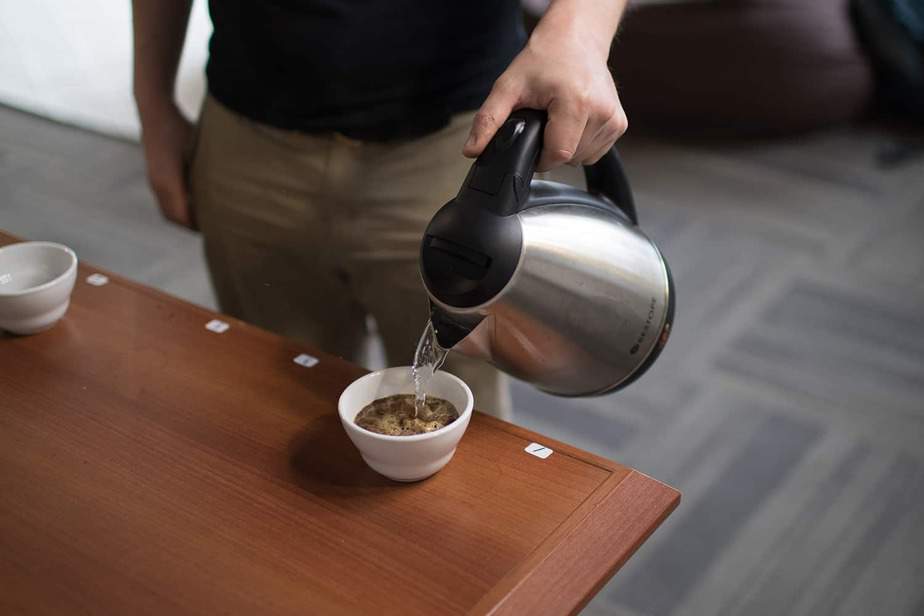 Now, the easiest way to try a lot of new coffees is to go to a lot of different, high-quality coffee shops. (Here's our guide on the 30 best coffee shops in the northwest.)
But the best way to make sure you're constantly trying new coffees is to pick your own beans to brew at home.
We produced this guide to help you get started as you deepen your exploration and appreciation of coffee—and to give existing coffee experts a handy buyers' guide for new beans they might want to try.
In the first half of this guide, we'll spend a little time outlining how a coffee newbie can approach changing their habits. We'll include a few rules of thumb for coffee selection and preparation.

Then, in the second half, we'll dig into reviews of 20 individual bags of coffee that come from many of the best coffee brands around. In these reviews, we'll provide a clear picture of which coffees in today's market are worth exploring, and which might be better off avoided.
If your coffee game is already strong, you're likely ready to skip right to our reviews of the best coffee beans of 2019. But if you're still new to expanding your coffee experience beyond a cup from the local bodega, read on.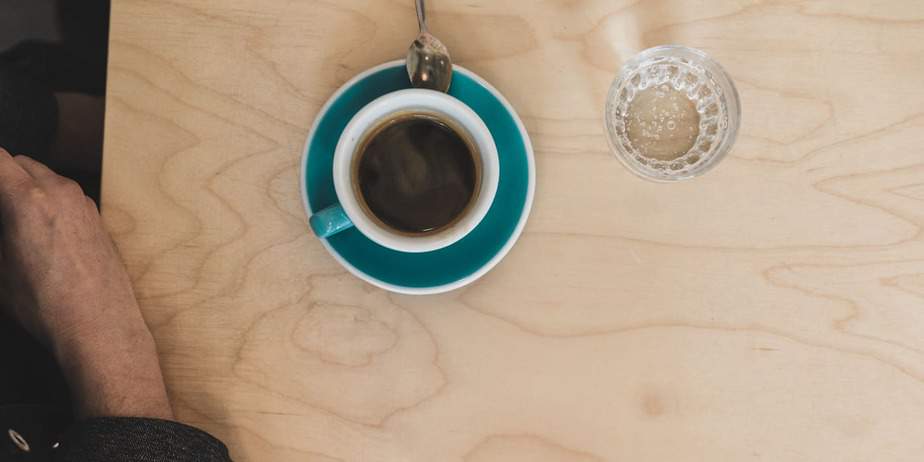 The 3 Big Flavor Factors that Create the Best Coffee Beans
You might feel a little overwhelmed at the thought of exploring the many flavors that coffee has to offer. Multiple factors contribute to a coffee's flavor. True enthusiasts out there can drown you in way more detail than you really need to get started in the world of high-quality coffee.

While you might become one of those coffee enthusiasts yourself one day, for now, you can skip most of the details and focus on the three big factors that contribute to a coffee's flavor.
Flavor Factor 1: Origin
Most mass-market coffees are produced from multiple beans from multiple origins all blended together. On the one hand, this helps "even out" the coffee and create a more consistent flavor from cup to cup. On the other hand, this obscures the unique flavor characteristics of each unique crop of beans.

The opposite of a mass-market blend is a "single origin" coffee. True to its name, a coffee of this type will only feature beans from a single point of origin. As a general rule, the best coffee beans in the world tend to end up as single origin coffees.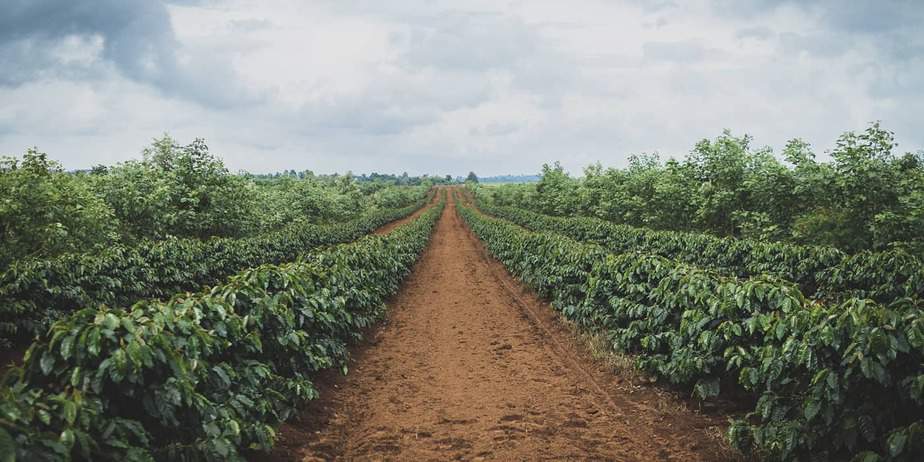 Having a single origin is important for one big reason: Each coffee bean's unique intrinsic flavor is a byproduct of the specific environmental factors present in the region where it is grown. Factors like climate, altitude, and the varieties of the coffee bean native to that region all contribute to the overall flavor that that bean can express. That's why two coffees roasted by the same company, and originating in the same region—say, two different African coffees, or two coffees in different regions within the same country—can result in two dramatically different flavor profiles.

While you will most likely end up having a favorite region, the only way to explore all the flavors coffee has to offer is to try beans from as many different origins as possible.
Flavor Factor 2: Roast
Each bean's unique flavors are brought out—or lost—during the roasting process. A coffee's roast level is most commonly described as landing somewhere on the spectrum between "light" and "dark." The more heavily a coffee is roasted, the "darker" its roast. The less heavily a coffee is roasted, the "lighter" its roast.

Most people have only tasted dark roasts. Mass-market coffee is all roasted on the darker side, in order to produce a consistent flavor (and, to be blunt, in order to make low-priced beans more palatable).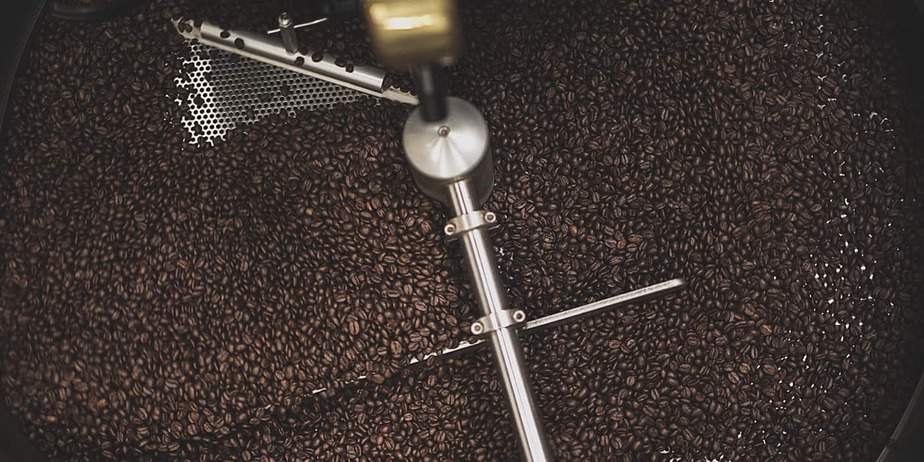 There is nothing inherently wrong with a dark roasted coffee, and some new roasters are attempting to produce skillful dark roasts. But because dark roasts mask the unique flavors of coffee beans, they aren't the right choice as you begin to explore coffee's varied flavors. As a general rule, select light roasted coffees from multiple origins, and multiple roasters, to explore coffee's flavor potentials.
Flavor Factor 3: Preparation
We'll keep this one short for now. There are many different methods of preparing coffee, and each puts its own unique stamp on the final flavor that enters your cup.

For the sake of simplicity, we're offering a single, solid, general-purpose method of home preparation in this guide. It is the preparation method we utilized during our tasting of each of the coffees we reviewed, and it provides you with a good method of extracting the unique flavors out of pretty much any coffee you might prepare at home.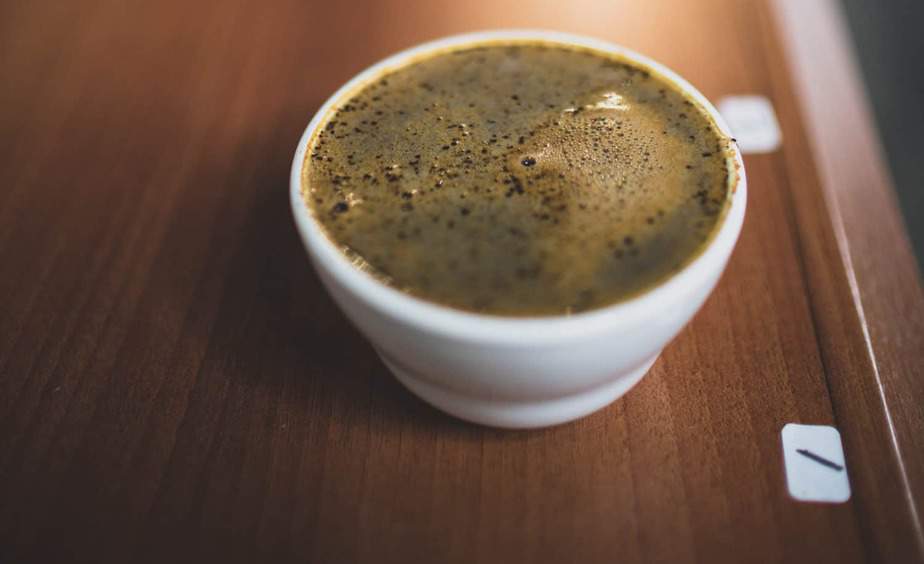 (If you're interested in seeing some of your options for home brewing equipment, check out our guide to the best coffee makers.)

There are other factors that can contribute to the flavor of a cup of coffee—such as the freshness of the beans—but these are the big three to keep in mind for now.

Down the line, you can explore different preparation methods to see which one works best for you. But for today, focus on the following method.
Our Preferred Preparation Method (and Review Methodology)
We used the following preparation method to produce the coffees for our reviews. While this preparation method requires a few more steps than many coffee novices are accustomed to, each step itself is simple, and the total prep time is still only a few minutes.
Here's the equipment you'll need:
A small digital scale. We recommend the Jennings CJ 4000.

A home coffee grinder. We recommend any Baratza grinder, including their least expensive model.

Kalita Wave pour-over coffee set, with filters.

A gooseneck water kettle. We recommend the Hario v60 kettle.

One of the below-reviewed coffees.
Here are the steps we took to prepare each coffee. You can easily replicate these steps at home.
1. Prep your water.
Fill the Hario v60 kettle with water, and set it to heat up.
2. Grind your beans.
Using your grinder, grind a single portion of beans: about 20 grams of coffee, total. As a general rule, grind the coffee on the fine side. To get the best possible coffee, you would have to vary the grind from coffee to coffee to ensure a four-minute brew time. But for now, just use the same fine setting on your grinder for any coffee you brew.

Advanced tip: For most beans, a four-minute brew will result in a great cup of coffee. The best way to control brew time is to adjust grind size. For a coffee you plan to drink regularly, it's worth testing grind sizes to find the right range that results in a four-minute brew time. (Click here to read more about manipulating brew time.)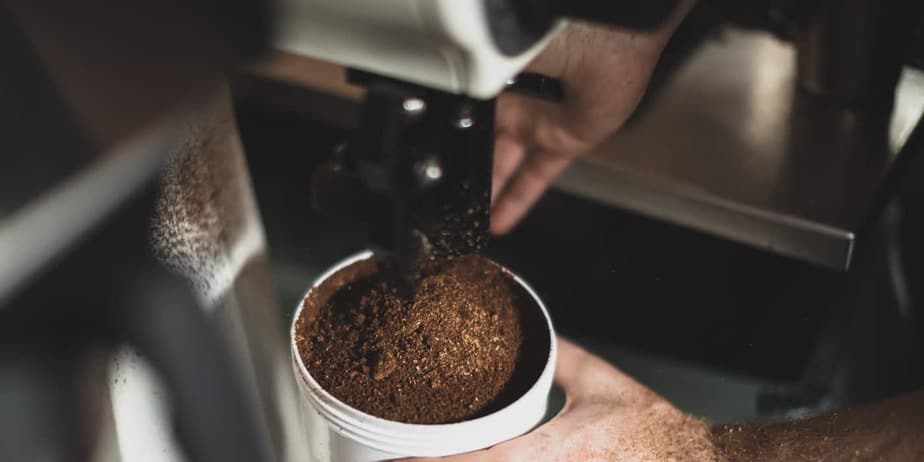 3. Set up your pour-over.
Place your Kalita Wave kit on your scale. Place a filter on the Wave, and pour the dry coffee grounds into the filter. Tap the Wave until the grounds are level.
4. Bloom the coffee.
Once the water is heated, you want to "bloom" the dry coffee grounds. This sounds complex, but it's simple.

Take your kettle and begin to pour hot water over the dry grounds. Pour in a circular motion, and do your best to get all of the dry grounds wet. Keep pouring water until your scale reads 60 grams. After you've hit 60 grams of total weight, let the coffee rest for about 30 seconds.

Advanced tip: To get greater extraction, agitate (i.e. stir) the bloom slightly with a preheated spoon before continuing to step 5. (Click here to read more about agitation during a pour-over.)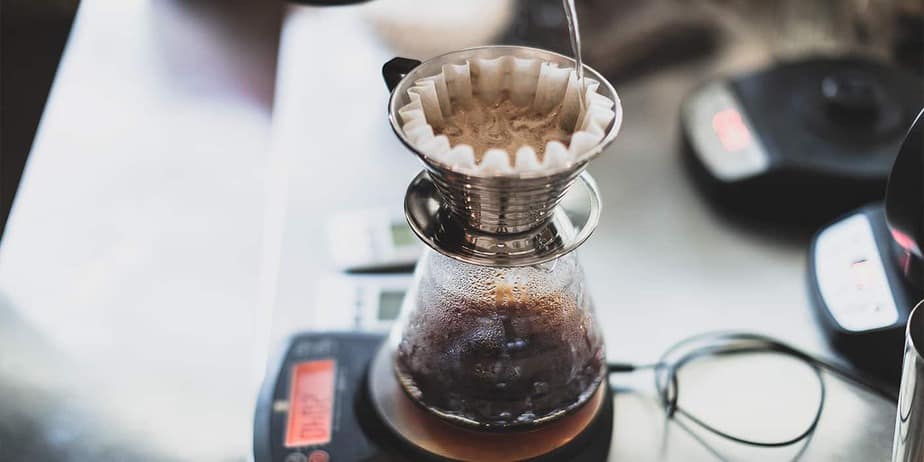 5. Finish the pour-over.
In two to three more turns, pour the remaining water from your kettle into the Wave. Continue to pour in a circular motion, beginning at the center of the grounds, spiraling outward to the edges of the Wave, and then spiraling back into the center. Pour slowly, and pause periodically to allow the water to drip through the filter into the container below.

Continue until you have used all 370 grams of water in your kettle.
This is the preparation process we used to test each of the below coffees.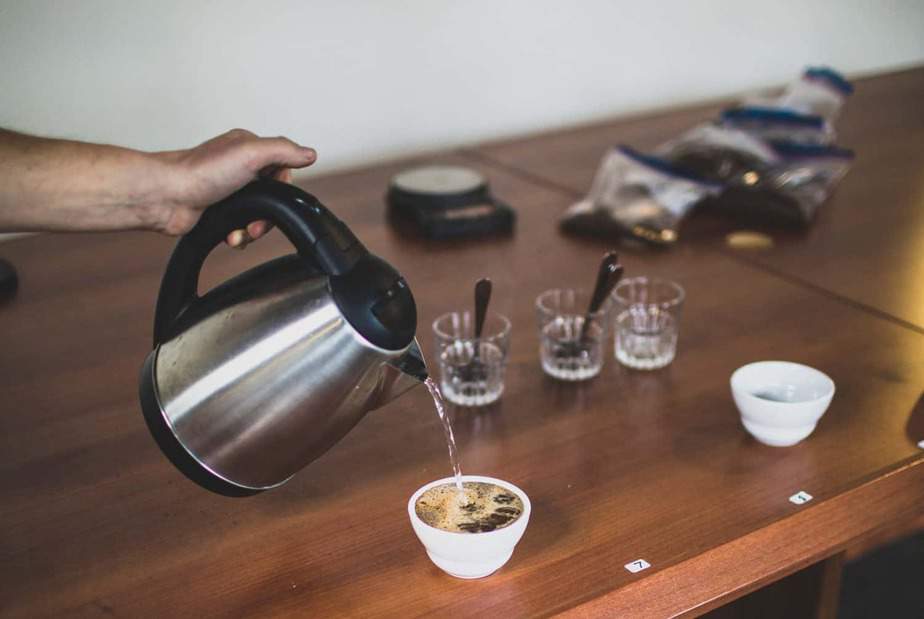 For the reviews themselves, we utilized a simple, holistic approach. As we previously noted, many different factors contribute to the quality of a cup of coffee. It can be challenging to tease out which factors led to which quality outcomes.
For example, it can be hard to determine whether a great coffee is great primarily due to the quality of the originating beans, or if the roast made the best of a middle-of-the-road crop of raw coffee.
For that reason, we reviewed each coffee as a holistic experience. We make note of specific contributing flavor factors when they were obvious. But, ultimately, we focused on simply providing a comprehensive flavor profile of each cup and a one-score rating of the coffee's overall quality.
Without further ado, here are our reviews of some of the best coffee beans you can buy.