Before 2020, most people had their daily coffee ritual programmed on autopilot.
They'd either roll out of bed and press the glowing green button on their home coffee maker or stop by the most convenient coffee shop on their way to work.
While the past year's disruption of our daily routine has been unwelcomed at best, it forced us to slow down and appreciate life's simple gifts, which can be seen as a much-needed silver lining. Some of us began baking sourdough bread, or learning a new language, or maybe even finally touching our toes thanks to daily stretches.
Coffee is yet another way we can improve a simple daily habit; it has so much potential beyond a quick unconscious caffeine delivery service. When you properly source, prepare, and appreciate the best coffee beans, the resulting cup can provide you with one of the most interesting and varied culinary experiences around.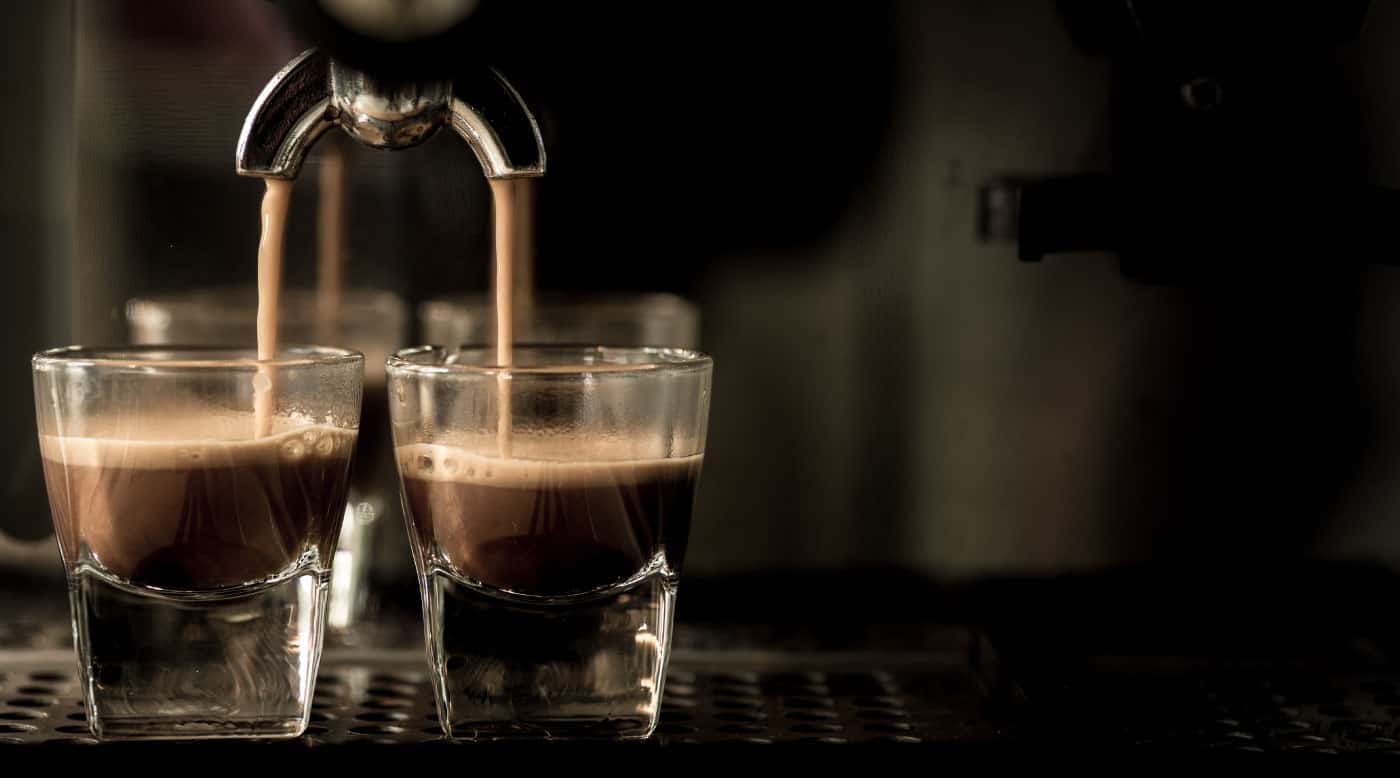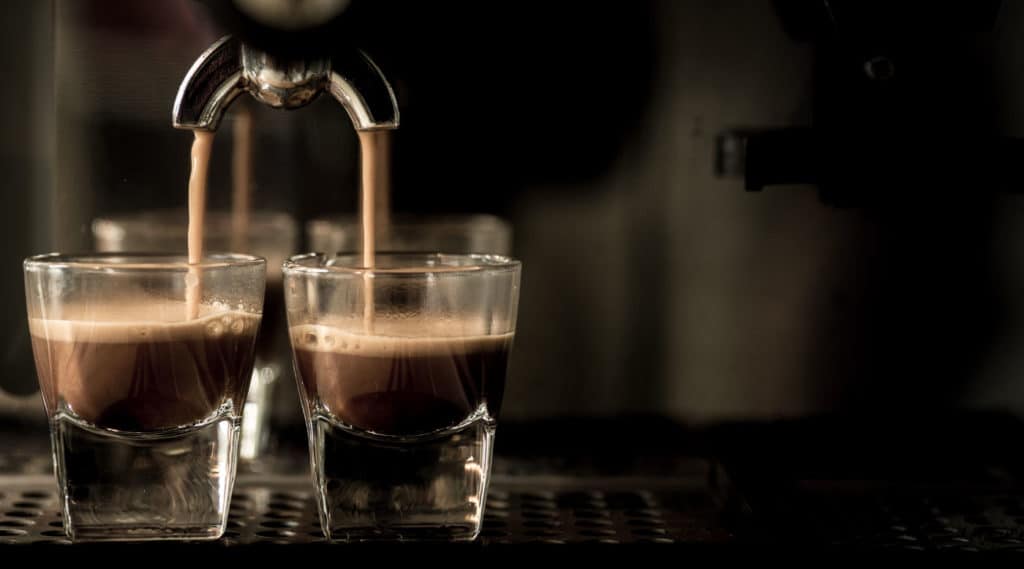 From region to roast styles to preparation methods, "coffee-flavored" has become a somewhat meaningless descriptor. Each good cup of coffee is wildly varied, providing three times the flavor complexity of wine.
If you're looking for the best coffee beans fit to kickstart your day, look no further than Coltrane by Red Bay Coffee. This well-balanced single-origin is smooth and delicious on its own but has just enough body to shine with a touch of milk or sugar.
Plus, as a coffee company making long-lasting change in its community, the Oakland-based roaster is setting a new standard for the industry as a whole.
The Coffee Beans We RAVE About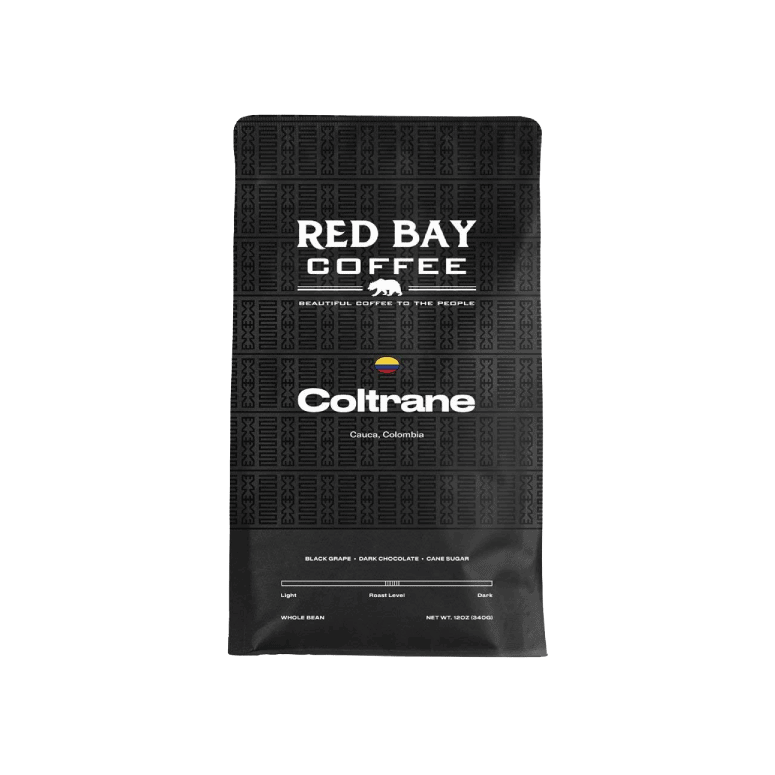 Best Overall
Coltrane by Red Bay Coffee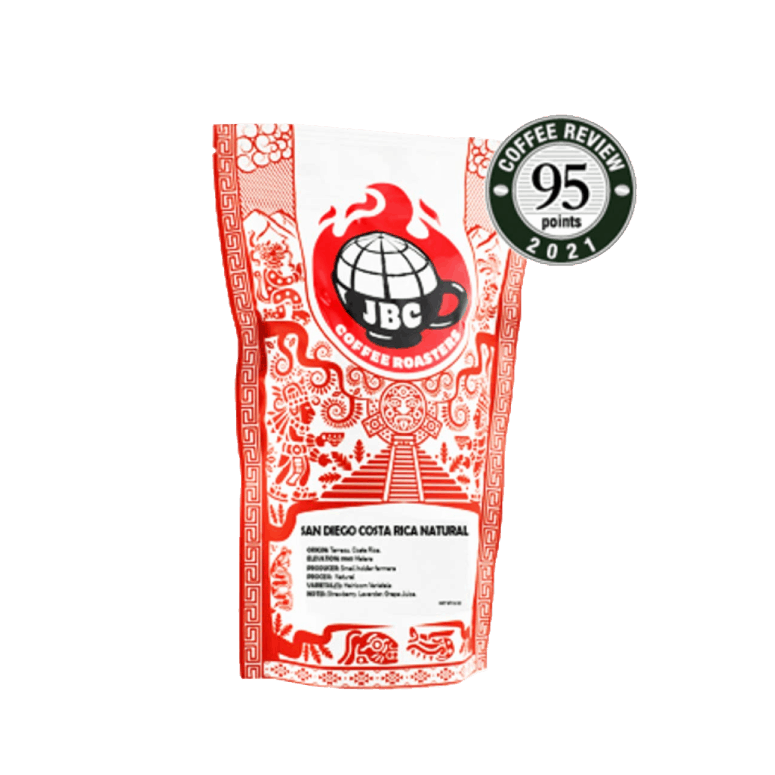 Best Light/Medium Roast
San Diego Costa Rica Natural by JBC Coffee Roasters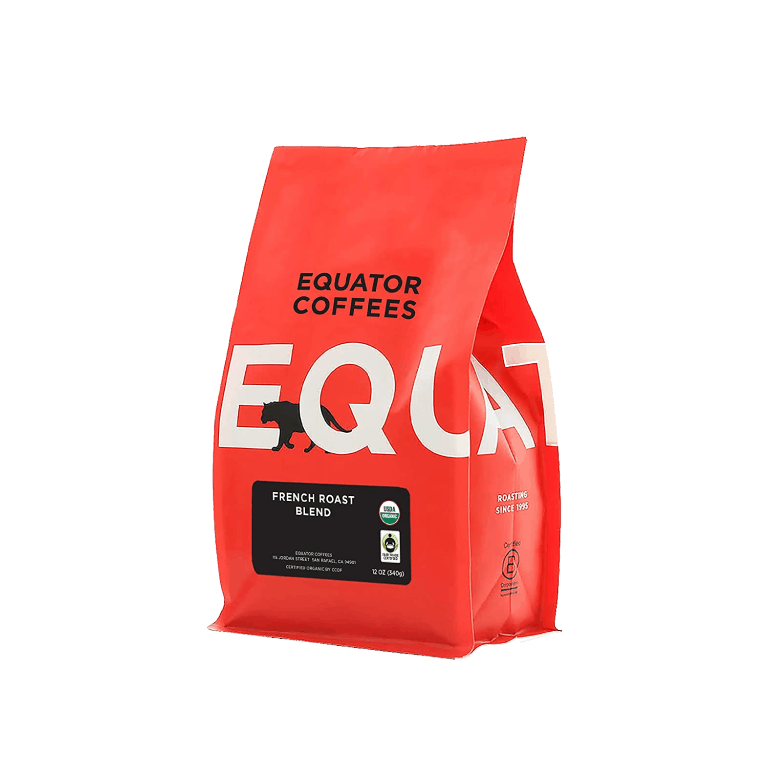 Best Dark Roast
French Roast by Equator Coffees & Teas
With a few small changes in how you approach your coffee ritual, you can transform your morning cup from a utilitarian habit into an opportunity to start your day with a more meaningful, exciting experience. The first step is an open mind. Step two is opening a bag of the best coffee beans on the market.
Though you may already have an idea of the type of coffee you like, chances are you don't fully understand why you hold that preference.
There are a number of factors that contribute to the nuanced flavor in your morning cup of coffee.
Coffee Origin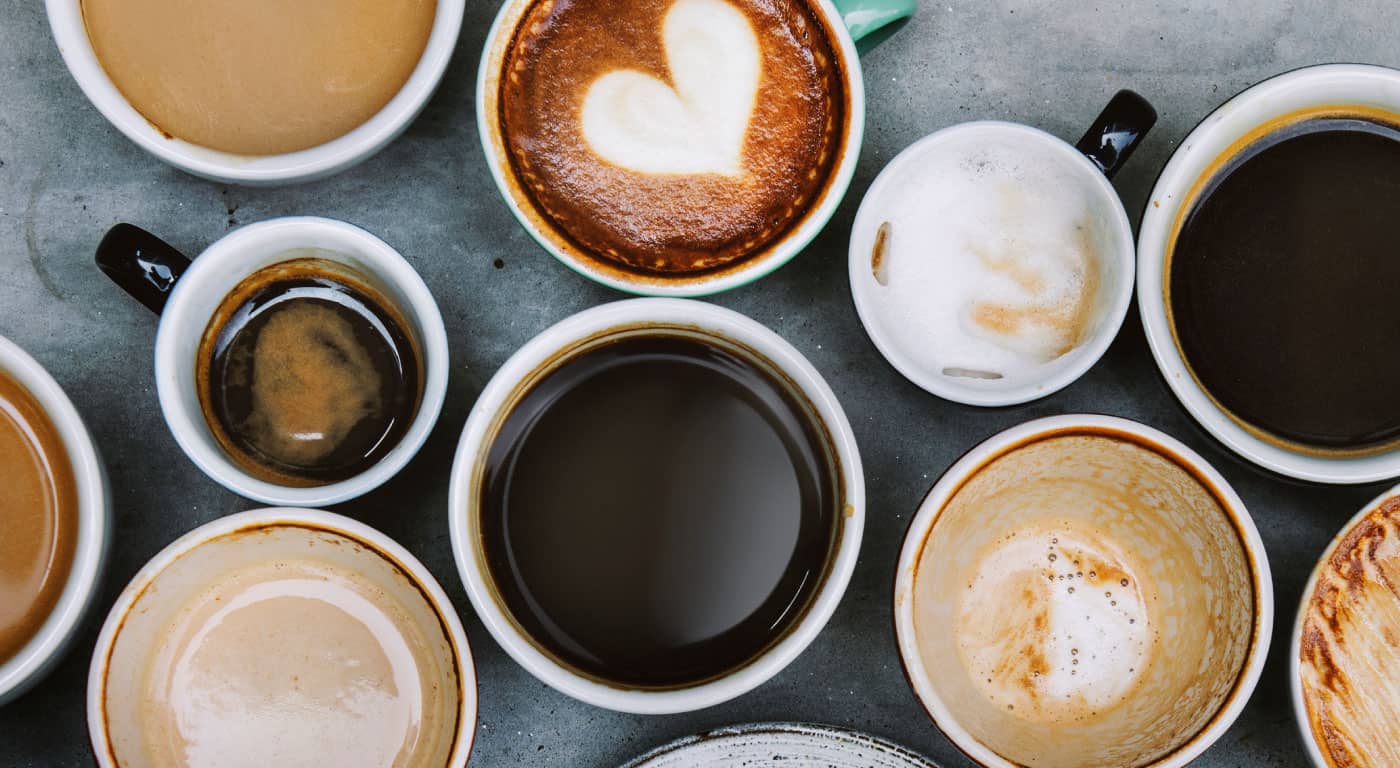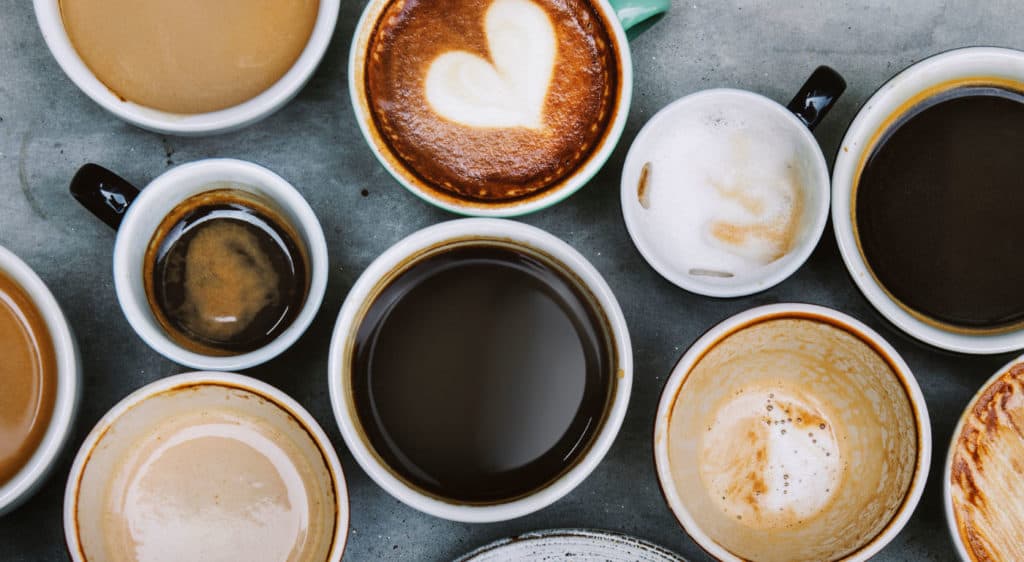 Let's start at the beginning. A major contributor to a coffee's flavor is its origin. Like wine, different regions with varying climate and soil produce distinct crops that give you a sense of—to steal from the sommeliers—terroir.
We could get into the nitty-gritty of elevation, varietals, and so much more, but for our purposes we'll overgeneralize to keep things simple. Generally speaking, you can expect the following flavors from common coffee producing regions:
Central/South America: chocolatey, nutty, rich, full-bodied
Africa: bright, light-bodied, fruit forward
Asia: earthy, spicy
Again, this guide is painted with a very broad brush, as so many factors contribute to a coffee's experience. (These are entire continents after all!) Keeping these expectations in mind can help you start to make your first selections, and, better yet, develop your palate.
Production Process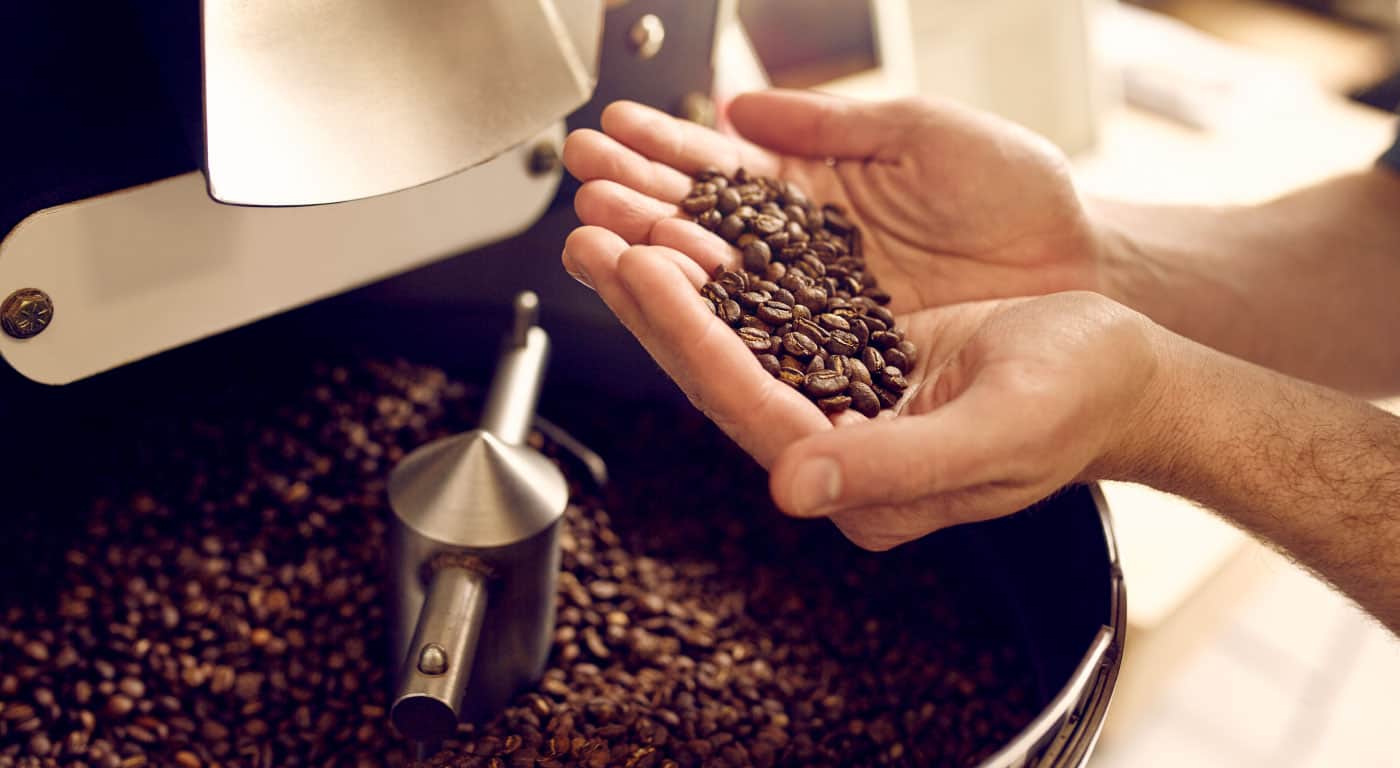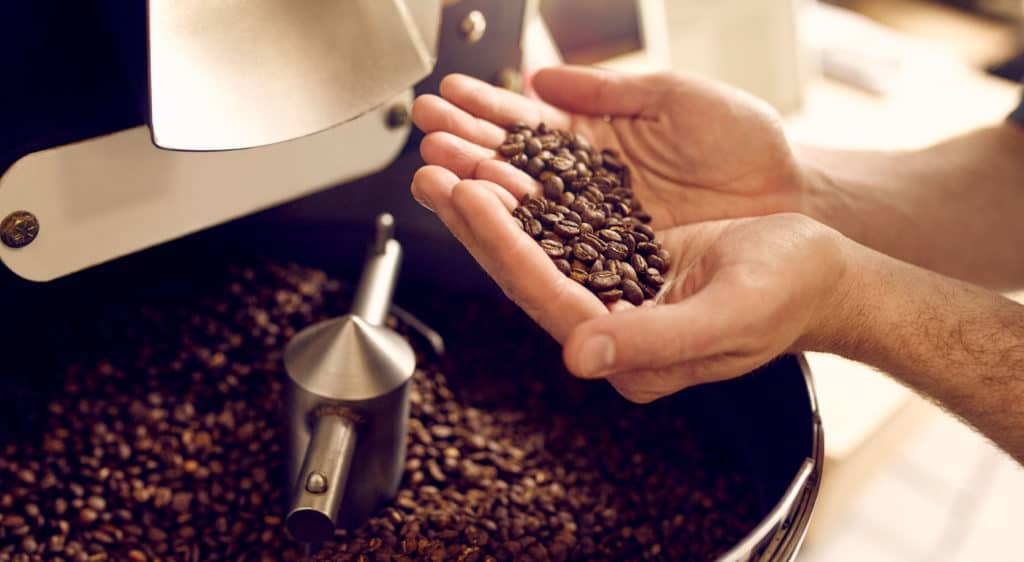 Before coffee becomes the seed that we roast and brew, it's encased in what's known as a coffee cherry. To remove this cherry, coffee is processed in two common ways:
Washed/Wet Processed: The most common method, the coffee's mucilage (sticky inner cherry) is removed using water for a quick, efficient way to separate the seed from its cherry as quickly as possible. Check out this video for a more in-depth breakdown of how this works on a farm in Peru (though other farms employ varying methods and machinery).

Washed process yields a "clean" tasting cup of coffee and is generally more reliable.

Natural Processed: the fruit is left on the seed as it dries, imparting much more of the cherry's flavor. Check out this video for how this process is carried out at a farm in Ethiopia.

Natural processed yields a more intensely fruit forward, aromatic cup of coffee. Expect distinct and interesting tasting notes like blueberry or strawberry, but prepare for funky mushroom or compost-like flavors.

Some small roasters also feature more rarely seen processes, like sugar processed or semi-washed coffee, in which the outer cherry is removed but the mucilage remains intact as the seed dries. These coffees are difficult to come by, but one managed to snag a spot on our top 10 list.
The Roast
Roast has the potential to both elevate and neutralize the coffee's natural flavor. A darker roast will display less of a coffee's terroir, including both its natural flavor notes and its natural acidity. This is a positive for those who find a lighter roast tastes "sour," but when strictly followed can result in a boring morning routine. We love a dark roast here at RAVE, but we encourage you to branch out if you want to fully appreciate coffee's regionality.
The Brew
How a coffee is prepared yields incredible distinctions in taste. We could write approximately a hundred articles on coffee preparation and our go-to recipes, but instead we'll leave you with a few rules of thumb:
Ratio: Coffee generally tastes best somewhere between a 1:16 and 1:17 ratio. That's one part coffee to 16–17 parts water, depending on how strong you like it.
4½ minutes max: unpleasant flavors extract after 4½ minutes, so never let the grounds steep past the 4 minute mark.
Water going too slow? Coarsen your grind. Too fast? Make your grind finer.
Always wet your filter.
If you're unsure on how to brew your coffee, have no fear. We've named our top 10 best coffee makers as well as the ultimate guide to home brewing.
Blend versus Single Origin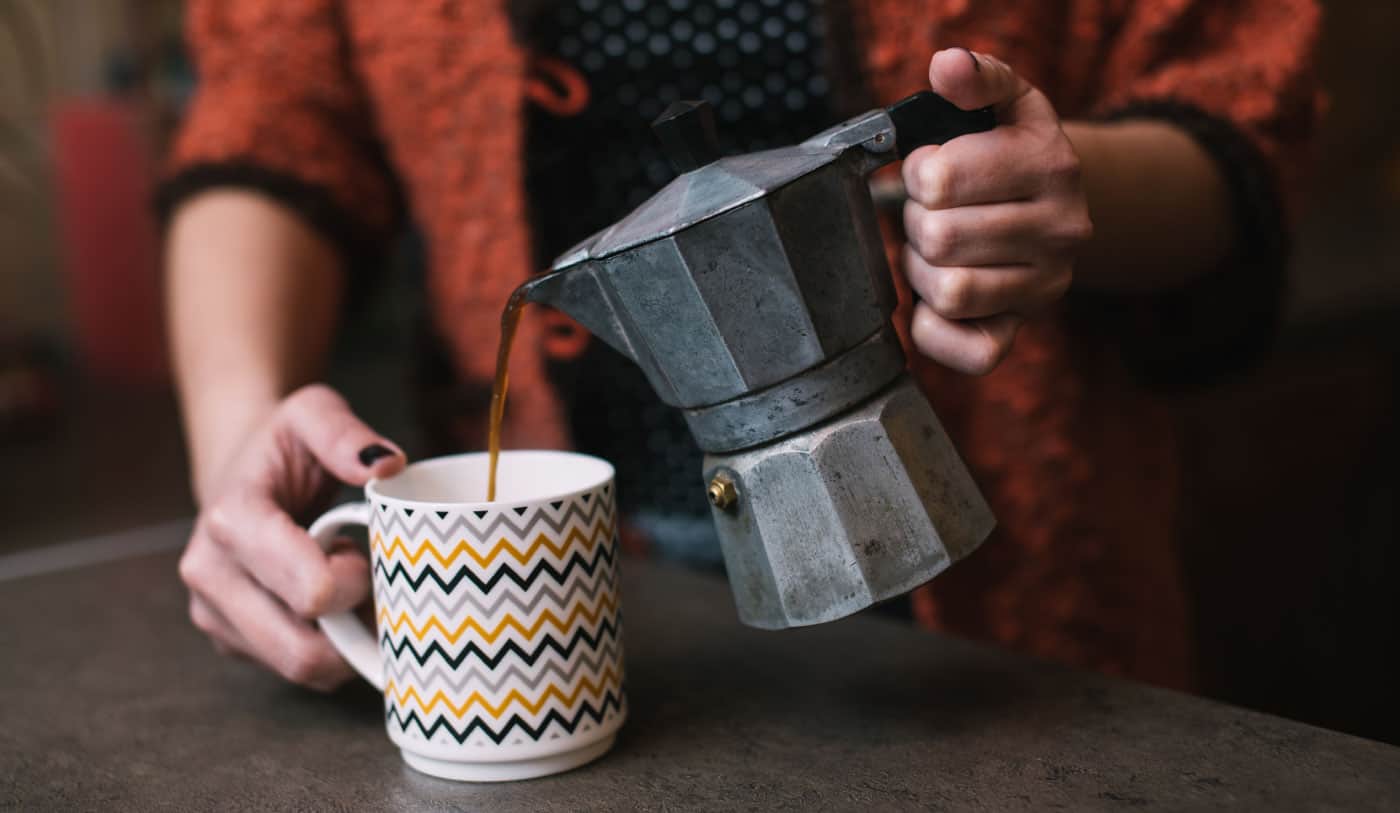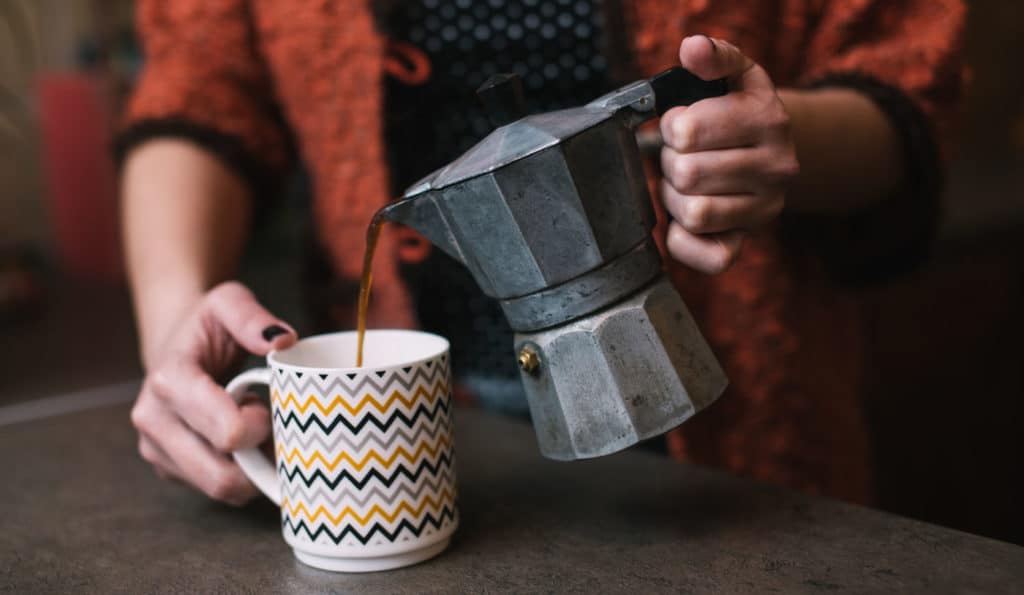 Most roasters either produce blends exclusively or have at least one blend on their offering list. A blend is a combination of coffee beans from different regions to create a balanced and reliable flavor. The components of a roaster's blend will vary depending on the time of year, but the overall flavor profile remains the same.
Single origins, on the other hand, come from a specific region. On the high end, they're sourced from a single farm or even a specific lot on a specific farm ("microlots"). More commonly, though, they're from a washing station, or where farms from across a particular region bring their coffee to be processed. Some roasters even go as far as to categorize single origin as simply from a single country. Ideally you can try coffee from a specific farm or washing station, but either way, single-origin coffee beans are the best way to experiment with flavor, regionality, and parse out your preferences.
Because coffee is seasonal, try not to get too attached to a particular single origin from a local roaster. Instead, we recommend finding a blend you love for consistency and reliability, along with a roaster you love to continue to peak your interest. Try new releases from your favorite roaster, and head back to the go-to blend when you need some homey comfort. And remember, coffee always tastes better when paired with curiosity, appreciation, and an open mind.
Methodology:
To make a single cup of coffee in the United States, a bean must be grown, cultivated, processed, sourced, shipped, roasted, packaged, then—at long last—ground, extracted, and poured. In other words, coffee is a privilege not to be taken for granted. We took our top 10 list of the best coffee beans seriously, and we're proud of each and every bag we chose. To narrow down our coveted top choices, we kept the following factors in mind.
Quality: We included only arabica beans of the utmost quality for depth of flavor.
Ethics: Because coffee is grown in countries where the impoverished have little access to resources, it's incredibly important that roasters have a relationship with the farms or washing stations from which they're sourcing their green coffee beans. We looked for roasters who are committed to ethical sourcing practices and strong relationships with their producers.
Independent roasters: With so many independent roasters producing crazy good coffee, there's little reason to buy from large corporations. We prioritized independent, small roasters.
Cost: Though we believe delicious coffee is worth the investment (and generally undervalued to be frank), we looked for reasonably priced beans suitable for an everyday luxury.
The Best Coffee Beans
1
Coltrane by Red Bay Coffee
Red Bay Coffee is leading what's called the "fourth wave of coffee" or, in the company's words, "a firm commitment to ensure coffee production is not only high quality and sustainable, but a vehicle for diversity, inclusion, social and economic restoration, entrepreneurship, and environmental sustainability." Since its founding in 2014, Red Bay Coffee owner Keba Konte has been breaking boundaries as a Black-owned roaster in a (very) predominately white industry. 
To create tangible change in the community, Red Bay focuses on hiring and training those who may have felt like outsiders in the specialty coffee industry, particularly "people of color, the formerly incarcerated, women, and people with disabilities." And the Oakland-based roastery does so while producing some of the finest coffee we've had the pleasure to try, all at a reasonable price point. 
The Red Bay's wide variety of offerings are all delicious—they've won multiple medals at the Golden Bean competition—but we especially love the Coltrain from Colombia. With a medium roast and notes of black grape, dark chocolate, and cane sugar, it's sure to please the specialty and traditional coffee drinkers alike. 
Red Bay isn't quite as transparent about its sourcing as some leaders in the industry, so it's not ideal if you're really looking to hone in on high-level tasting preferences, such as a specific farm or elevation. But, if you're looking for a well-balanced cup of coffee from a groundbreaking company, Red Bay is the roaster for you. 
Pros
Inspiring company
Direct trade
Well balanced
Free shipping
2
Power Nap by Onyx Coffee
Based in Northwest Arkansas, Onyx coffee has been making big waves in the specialty coffee scene for years. This is due not only to their product—though it's exceptional, the company has been in the top three in the Brewers Cup Championship every year since 2016—but also their radical ethics.  
Onyx is fully family owned with no stakeholder or investor backing (many specialty coffee companies are backed by large venture capital companies or multinational conglomerates—i.e. Blue Bottle & Nestle, Stumptown & Peet's, etc). They're also the most transparent company we've come across, openly sharing everything from their roaster's salary to how much they pay  producers for each coffee they buy. As if that's not enough to woo you, Onyx roasts and ships its coffees using the energy produced by solar panels on the company's roof.  
Though we love so many coffees Onyx offers (we also recommend checking out their El Salvador or Dark Roast), their "Power Nap" blend is particularly creative. Combining their Ethiopia Worka with naturally decaffeinated (sugar-processed) Colombia Huila, this coffee gives you just the right amount of boost without keeping you up all night. And, with a silky smooth body and tasting notes of brown sugar and cocoa, it's well-balanced enough to be enjoyed on its own or with just a touch of milk and sugar. 
At $20 for a 10-ounce bag, it's certainly not the cheapest coffee available, but you can be sure you're paying for an outstanding sustainable coffee from a company you can trust.  
Pros
Sustainable
Independent
Transparent
Less caffeine
Cons
Expensive
Shipping is extra
3
French Roast by Equator Coffees & Teas
If you like the bold, smoky taste of a traditional dark roast coffee but want the elevated quality and ethics of a specialty coffee company, Equator's French Roast is just what you've been after. 
As a woman-owned-and-run company, Equator has been breaking boundaries since its founding in 1995. It's a certified B Corporation, meaning they treat their employees well and meet the utmost standards for social and environmental responsibility. Equator also works directly with farmers to ethically source and roast the highest quality green coffee available. And, at under $16 for a 12-ounce bag, this is a sustainable and ethical option at an approachable price point. 
As the strongest coffee on this list, these coffee beans are not messing around. While many specialty coffee companies offer a dark roast that would make your grandfather chuckle, this is truly the ultrarich cup to satisfy any true dark roast lover. A blend of Latin American and Sumatran coffee, it boasts notes of bittersweet chocolate balanced with the sweetness of dried fruit and a hint of smokiness for an added kick. Drink it with milk or impress your friends and drink it black. Either way, this coffee is sure to start your day with a jolt. 
Pros
Affordable
Free shipping
Super bold flavor
Inspiring company
Fair trade
4
San Diego Costa Rica Natural by JBC Coffee Roasters
JBC coffee's philosophy is centered around "unparalleled quality, a human story, and sustainability," and you don't have to just take the company's word for it. Of hundreds of applicants, JBC coffee from Wisconsin is one of 14 roasters in 2021 to receive a Good Food Award for its sustainable and ethical practices.
What's more, the San Diego Costa Rica Natural is a super interesting coffee bean. A naturally processed microlot from the Tarrazu region of Costa Rica, this is an excellent coffee to try if you're interested in learning how origin and processing affect flavor. 
With notes of strawberry, lavender, and grape juice, this coffee's pineapple-like acidity and florality may be off-putting to some—especially those who favor a more traditional style of coffee. That said, if you're a specialty coffee lover, or learning to recognize flavor variations, or just looking for a cup with a "wow factor," we highly recommend trying JBC's naturally processed San Diego Costa Rica Natural.
Pros
Ethical company
Sustainable
Direct trade
Interesting flavor
Cons
Shipping is extra
Not as approachable
5
Los Dos Socios by Wrecking Ball Coffee
We love Wrecking Ball Coffee here at RAVE, and we swear it's not just because we've fallen—along with 2.2 million others—for its co-founder, TikTok star "@yourkoreandad," (that's right, TikTok fame is apparently not limited to Gen Z). The husband-and-wife team have more than 40 years of combined experience in the specialty coffee industry, and they're putting their extensive knowledge to good use. 
Credited with coining the term "third-wave coffee," Wrecking Ball is continuing to progress by committing itself as a fourth-wave coffee roaster with a focus on inclusion and accessibility. What's best, Wrecking Ball's actions speak louder than words. It made headlines in 2018 by refusing a $40,000 contract with Salesforce in a protest over the software company's relationship with the U.S. Customs and Border Protection. Perhaps a small sum for a large tech company to lose, but it was a giant commitment to company ethics for a specialty coffee roaster in a competitive city with a relatively thin profit margin. 
What's more, its coffee is just as inspiring as the company. We especially love Wrecking Ball's Los Dos Socios from Huehuetenango, Guatemala. Grown at a super high elevation, this coffee is of the utmost quality. It's sweet, citrusy, nutty, and an all-around pleasant experience.

Because the Wrecking Ball roasts and ships on specific days, you may have to wait a bit longer to get this coffee in the mail. But, we promise it's worth the wait.

Pros
Inspiring company
Sweet
Well balanced
Freshly roasted
Cons
Expensive
Not as readily available
Shipping is extra
6
Barry by Portrait Coffee
Based in Southwest Atlanta, Portrait Coffee is dedicated to changing the face of the specialty coffee industry. The company is committed to an appreciation for not only an expertly sourced and roasted cup but also coffee's ancestral significance and deep cultural roots.

Plus, with a goal of "pouring a new narrative" into Atlanta's West End, a historic neighborhood famous for Black entrepreneurship, a cup of Portrait Coffee carries a deeper purpose than a quick morning pick-me-up

Our favorite of Portrait's offerings is its Barry Rwanda Humure, which we love not only because it's named after legendary and Oscar-winning director Barry Jenkins (Moonlight, If Beale Street Could Talk)—though that fact certainly doesn't hurt. This wonderfully aromatic coffee has notes of brown sugar, green apple, and crisp cherry. It's smooth and sweet with just a touch of acidity for balance. We'd happily drink it all day long. 
Pros
Inspiring company
Sweet
Well balanced
Cons
Not as readily available
Shipping is extra
7
49th Parallel Old School Espresso
With a scientific and technology-based approach, 49th Parallel is a coffee roaster for the true coffee nerd. Employing five roasters of differing sizes and engineering to roast its coffee, 49th Parallel utilizes all of the tools at its disposal (and then some) to ensure each bean reaches its full potential. The company's green coffee buyer also works directly with farmers to ethically and sustainably source all the coffee on its vast offering list.  
The Old School Espresso blend takes this commitment to quality and translates it into a richer, bolder, darker flavor for the traditional-leaning coffee lovers. We like to think of it as a smooth transition from a super dark French roast to some of the light roast single origins on this list. Or, maybe you're a die-hard dark roast drinker who's curious about the origin, elevation, and processing method of your coffee beans. 
Either way, this Colombia/Ethiopia blend is packed with chocolate-caramel-molasses goodness. We suggest it as an after-dinner espresso—best served with a side of chocolate cake—but it'd work beautifully as a morning French press as well. 

Pros
Rich
Direct trade
High quality
Free shipping
Cons
Too strong for some
Not as versatile
8
Aponte Honey by Black & White Coffee Roasters
Started in 2017 by two U.S. Barista champions, Black & White Coffee Roasters was founded on the goal to make the specialty industry coffee more collaborative and broadly accessible as well as to give coffee professionals opportunities to advance within their field.  
What's truly special about Black & White Coffee Roasters, based in Wake Forest, North Carolina, is that it specializes in rarely seen honey-processed coffee, a processing style that is particularly unique to Colombia. This medium roast coffee is exceptionally sweet, with notes of baked apple, cola, and dark honey. 
We'll be the first to admit that the $10 shipping fee for West Coasters is on the painful side. But, if you're interested in trying an unusual coffee from a small, highly acclaimed company, we recommend the Aponte Honey from Black & White Coffee Roasters.

Cons
Expensive
Not as readily available
Shipping is extra
9
Roaster's Choice by Farmers Union Coffee Roasters
In the interest of full disclosure, we'll admit that we happened to work with two of the three guys who started Farmers Union Coffee Roasters at a number of coffee shops over the years. But, just because it's run by a small, lovable team of kind gentlemen in Eugene, Oregon, doesn't mean we'd recommend them blindly. 
Their roaster, Joe, is incredibly talented, taking part in the team that won Roast magazine's "Micro Roaster of the Year" in 2015. The company also works directly with farmers and ethical importers to source beans of the highest quality. But what's most impressive about this small operation is its commitment to sustainability. Farmers Union fully composts all of its waste, including food and coffee chaff, and it utilizes solar energy from its rooftop for roasting and production. 
Though we adore so many of Farmer Union's offerings, our favorite is the roaster's choice subscription. Similar to a wine club, this subscription allows you to choose between 2 pounds of a rotating single-origin coffee sent either every other week or once a month. If you're interested in trying a wide variety of coffees but don't have time to research and shop every month, this is a carefree way to continually experiment with new regions and flavors.  
Pros
High-quality coffee
Rotating selection
Ethical sourcing
Cons
No free shipping
Not as accessible
10
Camber Coffee Moonrise Blend
Camber a relatively new small roaster that's all about the coffee. They don't sell you on a romantic start-up story, or company culture, or photos of their most recent sourcing trip. Instead, the company presents its coffee simply and lets it speak for itself. So far it's worked, as Camber has been popping up in some of the biggest cafes and restaurants across the country. 
The company's roast style toes the thin line of a light roast coffee with expert-level finesse; its coffee is skillfully developed to achieve a pleasant body and sweetness without sacrificing the natural flavor. The result is a complex cup of coffee that's just bold and sweet enough to be approachable yet just light enough to be interesting and complex—perfect for a daily cup. 
We especially love the Moonrise blend, which comprises natural Colombian and washed Honduran beans. It's fruit-forward yet full-bodied and syrupy, balanced by a natural brightness. In other words, a very fine cup of coffee. 
Pros
Complex
Sweet
High quality
Cons
Expensive
Shipping is extra
Too light for some
Why is everyone trying to force me to like light roast coffee?
Here at RAVE, we feel strongly that you're entitled to like what you like. If that's the darkest, boldest, richest cup of coffee you can get your hands on, we think you should make yourself a cup—or two—of the best dark roast coffee the market has to offer (our favorite is the French Roast by Equator Coffees & Teas).
But, if you're curious why specialty coffee has been trending toward medium or light roasts in recent decades, it comes down to quality and flavor. Think of coffee beans like a fine steak. If you bring home a grass-fed A5 wagyu ribeye flown in from Miyazaki, Japan, you're probably not going to cook it well-done, as it would take away the natural flavor of a meticulously raised and prepared meat.
For a plant-based analogy, if you have that elusive summer heirloom tomato that only calls for a sprinkling of flaky sea salt to make it sing, are you going to fry it? Fry anything, and it'll taste delicious, sure, but we'd argue that the ultimate enjoyment of a spectacular product is in its natural simplicity.
Coffee is no different: Take a mediocre-quality bean from who-knows-where and a single-origin semi-washed microlot from Huehuetenango and roast them both to death. They'll both taste like, well, roast. And while "sour" flavors of a lighter roast can be off-putting at first, as you develop your palate, they'll begin to translate the natural acidity found in fruit (coffee is the seed of a coffee cherry, after all). Just as a ripe strawberry would be dull without a hint of acidity, so too is a cup of coffee—along with all the other wonderful flavors that are brought forth by a lighter roast.
With all that said, if you know what you like, and that's strong and dark, we get it. And, we think you also deserve the best cup possible. Just thought we'd put in our two-cents first.
Where is coffee grown?
Due to the plant's tricky climate requirements, coffee is grown along the equator between the Tropics of Capricorn and Cancer. This includes parts of Central America, South America, Africa, the Middle East, and Asia, with Brazil being the largest producer.
These countries produce coffee from two families: arabica and robusta. Robusta plants are easier to grow and are less susceptible to pests (they're less attracted to its berry's higher caffeine, lower sugar content). Unfortunately, they also produce a distinctly bitter earthy flavor which most find inferior to their arabica cousins. Robusta coffee is cheaper and typically used in lower-grade coffee like instant or decaf.
First discovered in Ethiopia, the Arabica plant produces coffee beans with a more pleasant flavor. As such, our top 10 best coffee beans only include Arabica beans.
Can I brew espresso on a regular setup and visa versa?
The short answer is yes; coffee is coffee. Roasters typically roast espresso to be slightly darker and thus easier to work with on a finicky espresso machine, but there's no reason you can't brew a standard coffee as an espresso or an espresso roast as a pour-over, French press, batch brew, etc.
What are the best coffee beans?
Though we have selected a variety of coffee beans to please any palate, our favorite has to be Coltrane by Red Bay Coffee. It's approachably delicious flavor is perfect for a daily cup, and Red Bay's company ethics mean it's a cup you can feel good about drinking (for more than just the caffeine boost).
But your morning cup of coffee is a highly personal endeavor, and, thankfully, a bag of coffee is a relatively low commitment. We recommend trying multiple coffees from our top 10 list to better develop and understand your preferences. Take note of the regions, processing styles, and roast profiles toward which you gravitate.
Treat your morning cup as an adventure worth discovering. Or, find the beans you love and stay loyal. Either way, remember that when all else fails, it's the small things—like a hot cup of freshly brewed coffee—that still manage to brighten our day. And for that, we're grateful.
RAVE Recommends:
Now that you've found the best coffee beans, it would be a shame to let them go to waste in basic equipment. These are our favorites for bringing your home setup to the next level.
Pretty much anything from Fellow: If you're looking to invest in a sexy coffee station, save some time and buy from Fellow, a San Francisco-based company that makes high-tech coffee equipment for the stylish. Our favorites are its Burr Grinder, Stagg EKG Kettle, and Pour-Over Set.
Hario Coffee Scale: With a built-in timer and the ability to measure in super accurate 0.1-gram increments, this scale was made for the coffee perfectionists of the world.
Takeya Cold Brew System: with this setup, simply grind your best coffee beans to very coarse, add the grounds to the filter along with five cups of water, and set the pitcher in your refrigerator for 12–24 hours. This produces 1 quart of cold brew concentrate that lasts up to two weeks (we recommend one part concentrate to one part water—and pacing yourself, because this stuff is strong!).
KONE Reusable Filter: Though we have to admit to guiltily liking the "clean" (free of oils and grit) taste of paper-filtered coffee, this reusable filter is the next best thing. Plus, it's ecologically and economically superior, so you can enjoy your cup of coffee guilt free.
Coffee Passport Journal: The best way to develop and understand your palate is by taking notes. Use this journal to record the exceptional cups you taste near and far, what you liked about them, and maybe even a fond memory of the experience.

Devin Fuller
Devin Fuller formerly traveled the world as a fashion model, and now resides in San Francisco, CA. She loves being active outside, mostly climbing, sometimes surfing, and always eating and drinking well.