As the second-most popular in the world, a few vodka companies stand out in this crowded market for striking the astounding balance between value and quality.
When it comes to some liquors, you simply won't find a great product below a certain price point due to the required aging process or ingredients needed. But when it comes to vodka, the simplicity of the distillery process gives vodka makers tremendous freedom to explore different techniques and budgets.
This means that you can find great vodkas to match even the most frugal of budgets. And if you're a vodka lover, finding an affordable option means you can keep your bar stocked to accommodate your guests and party needs. In the best cases, the best affordable vodkas will be indistinguishable from mid shelf products.
But finding these products takes time and effort. But worry not, RAVE did the leg work and compiled the best of the best vodkas that you can find for cheap!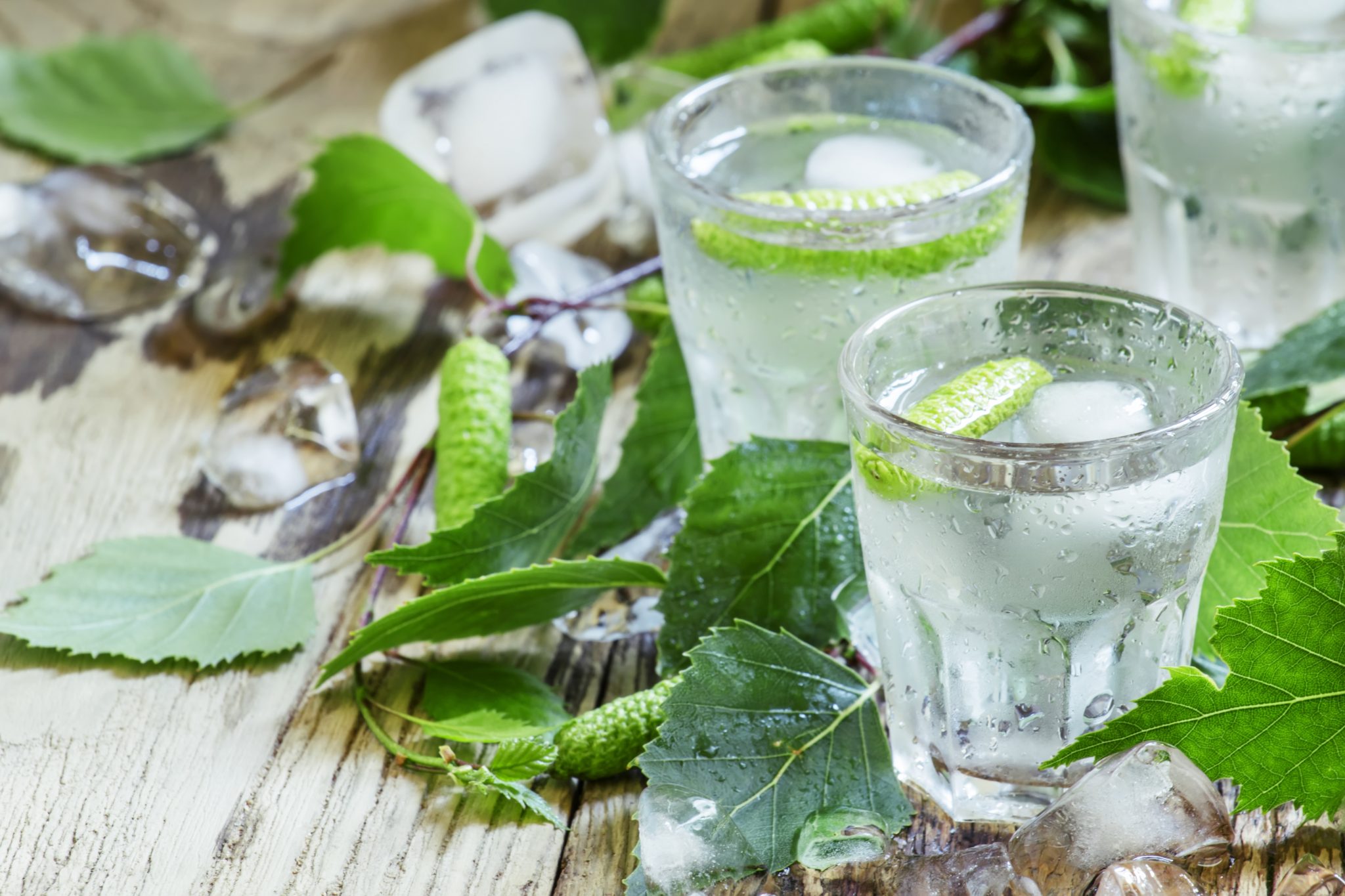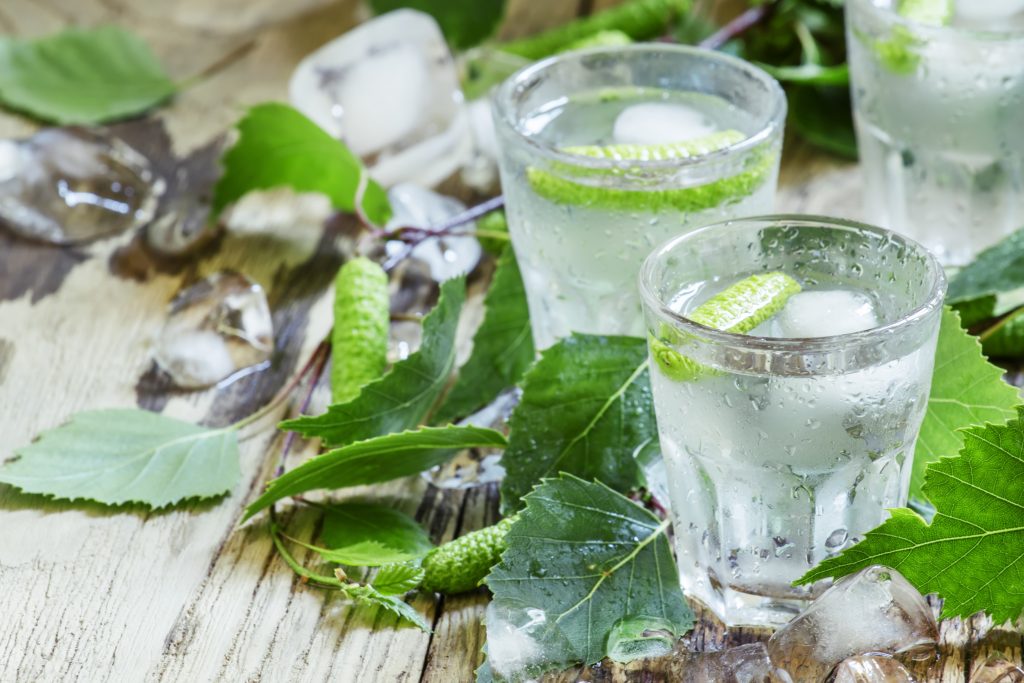 The Cheap Vodkas We RAVE About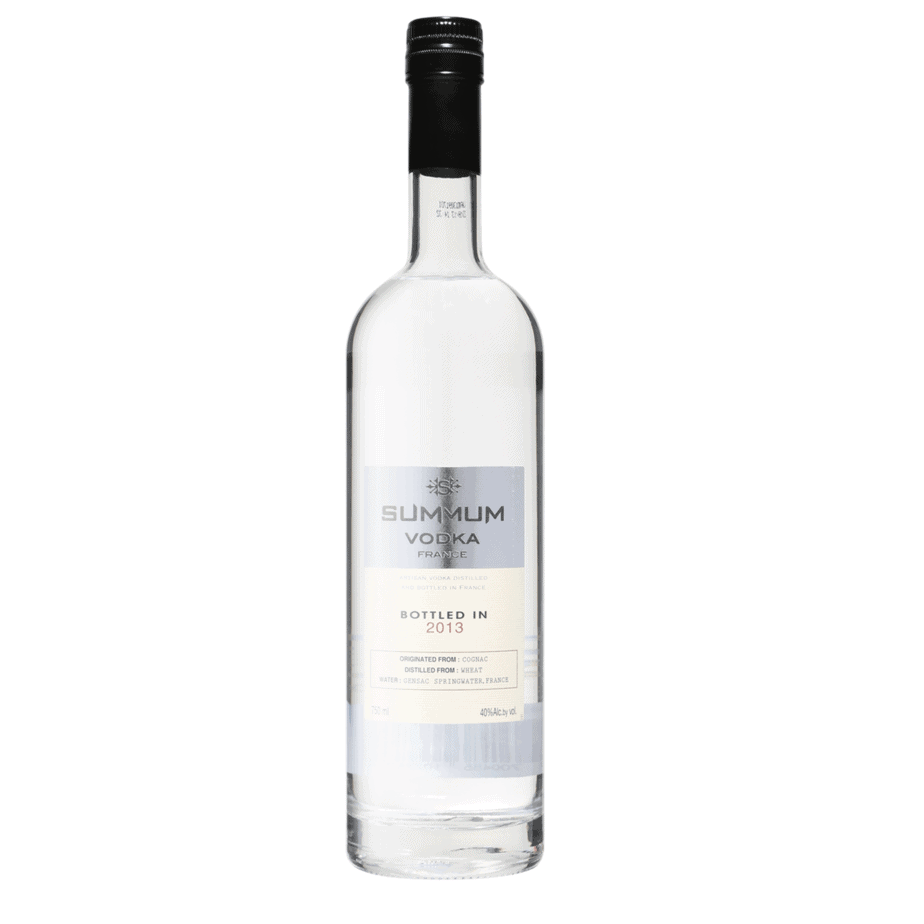 Best Top Shelf Cheap Vodka
Summum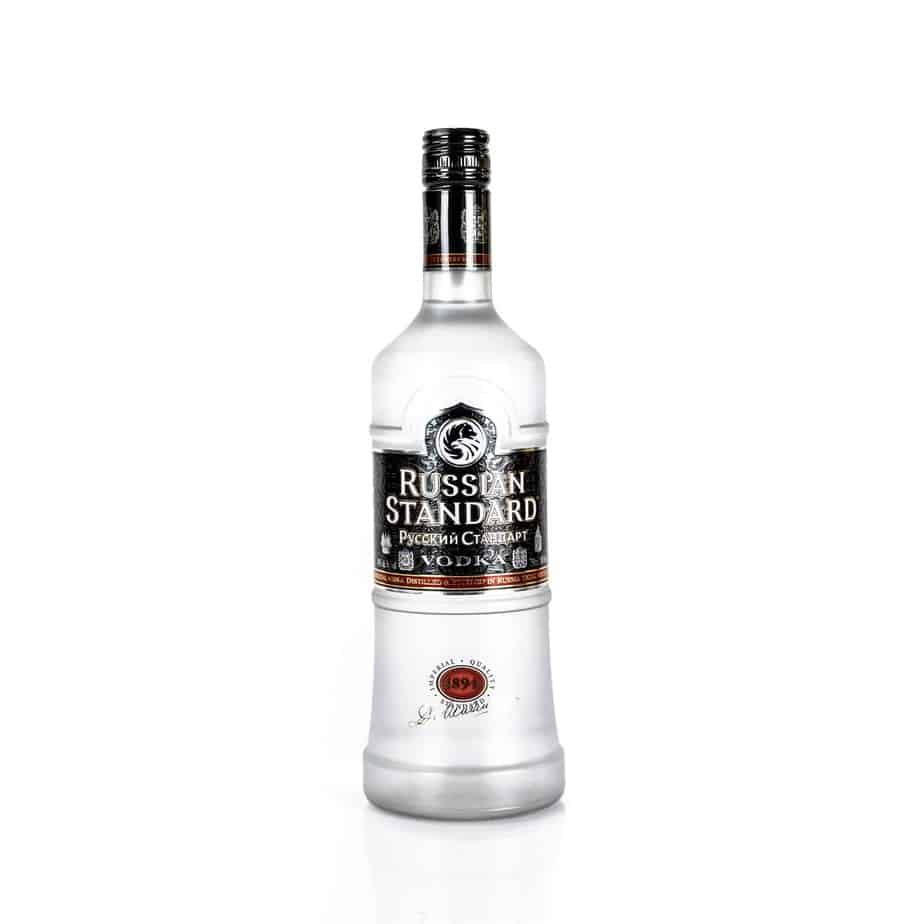 Best Mid-Shelf Cheap Vodka
Russian Standard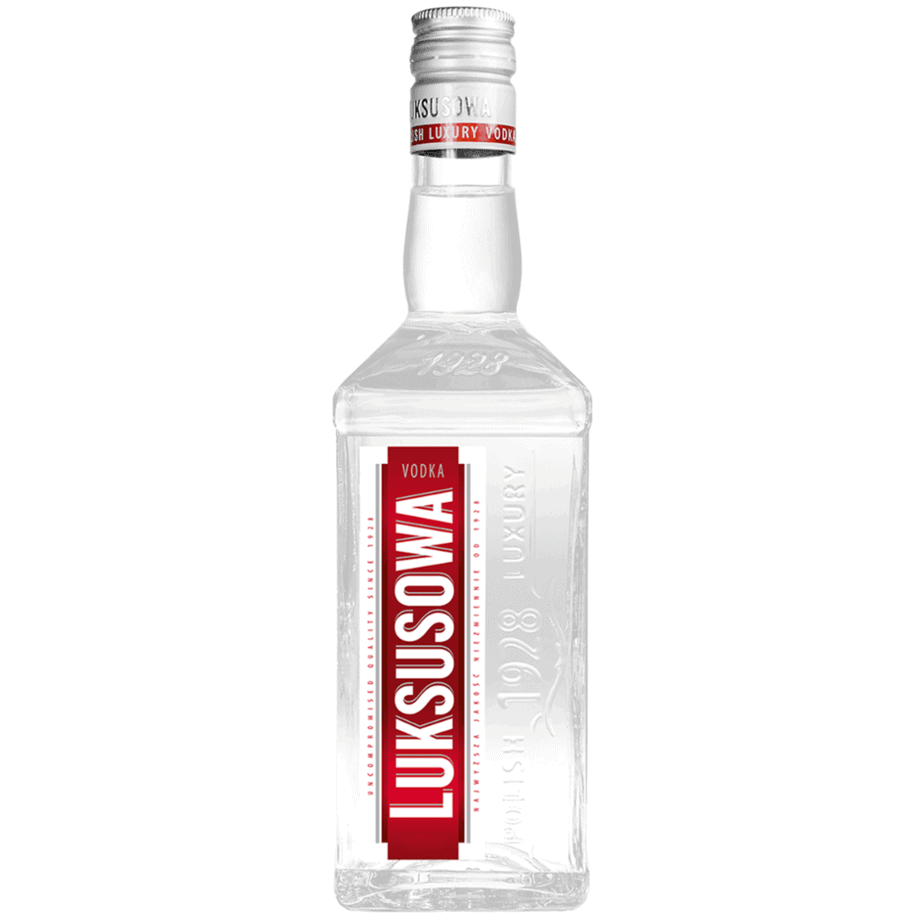 Best Bottom-Shelf Cheap Vodka
Luksusowa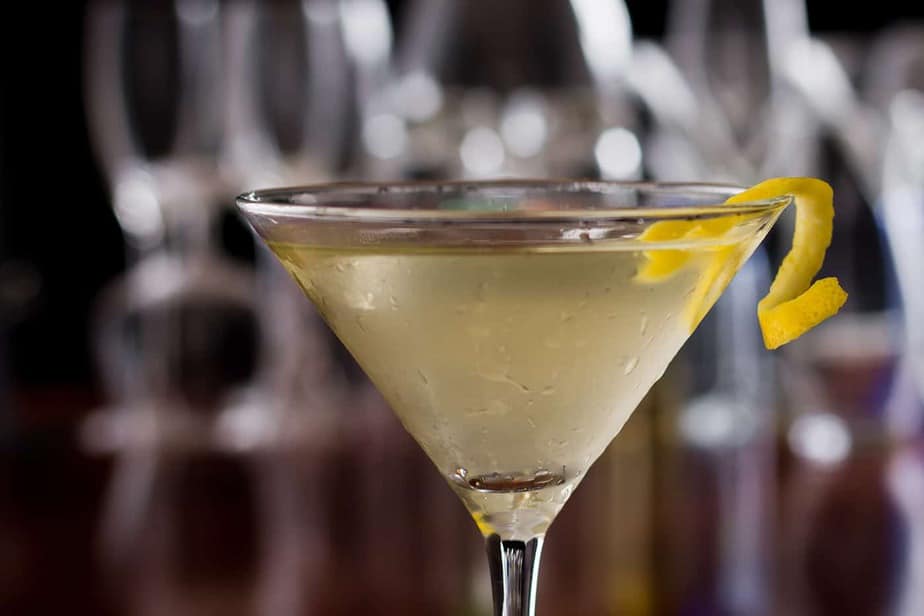 Vodka is an Iconic Part of Modern American Culture
"Shaken, not stirred."
With that iconic phrase, James Bond effectively secured vodka's place in pop culture in England and the United States.
Of course, vodka had been around in the US prior to the 1962 Dr. No, where Bond ordered his first onscreen vodka martini.
Today, Tito's Vodka is the best selling spirit in the country. So how did a spirit associated with Russia and Eastern Europe arrive on American shores, you ask?
Vodka in America
The first domestically produced vodka in the United States was Smirnoff. The brand name derives from the well-known Moscow-based Smirnov family. Because of the family's association with the royal court of Tsar Alexander III, Vladimir Smirnov fled the country during the Russian revolution in 1917. He eventually settled in France, but struggled to get the wine-loving French to drink his odorless, colorless, and tasteless liquor.
He eventually sold the rights to produce and distribute his vodka to Rudolph Kunett, himself an exile and émigré to America. In 1934, at the end of Prohibition in America, Kunett opened the nation's first vodka distillery in Connecticut.
Unfortunately, Americans weren't interested in drinking vodka either. They preferred whiskey, gin, and beer. Kunett went bankrupt in 1938 and was forced to take on new partners.
After this initial failure, vodka was marketed — illegally, I might add — as "white whiskey," and the spirit finally began to catch on. This was helped along by the invention of the Moscow Mule.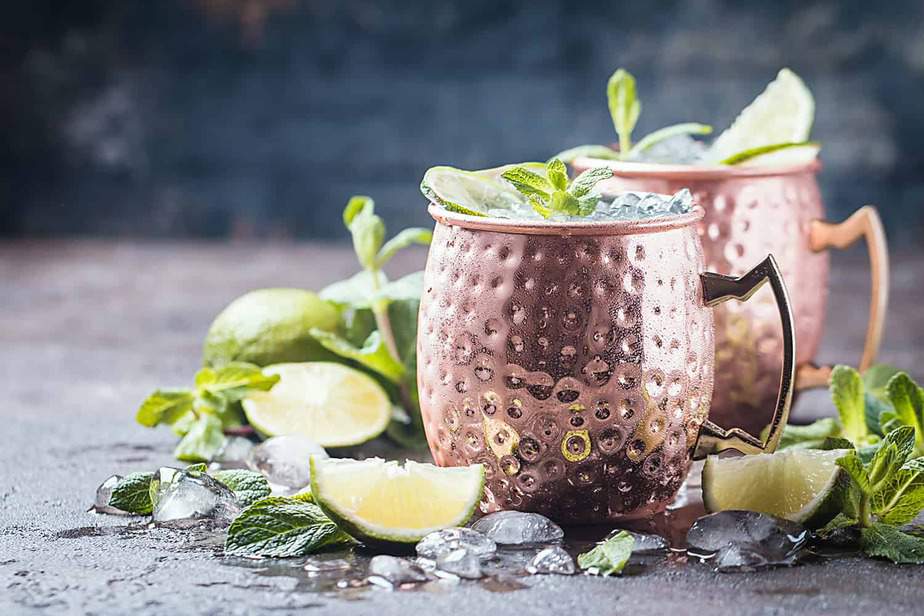 A delicious and refreshing drink, this ginger beer, lime juice, and vodka concoction is usually served in a copper cup. Initially conceived in Manhattan by John Morgan, John Martin, and Rudolph Kunett, it was introduced more broadly to the public in California, where it really took off.
Vodka sales steadily climbed throughout the 1940s, until the Cold War put a damper on vodka because of its associations with Russia. All things Russian were under suspicion, and vodka wound up on the chopping block for many Americans. There was even a protest in Manhattan calling for a ban on the Moscow Mule.
But James Bond's predilection for vodka martinis gave new license to vodka, and it provided encouragement for vodka lovers in America during the struggle between the Soviets and the US.
Methodology of the Ranking
To create our ranking, we conducted hours of online research. We read hundreds of reviews by consumers as well as vodka experts, we utilized meta-data analysis on trusted review sites, and we tried out the products for ourselves.
After a thorough investigation of the vodkas on the market, we developed a scoring system and came up with this list.
Our criteria for this ranking included the following:
Price: All these vodkas are cheap, but some are cheaper than others.

Drinkability: Nobody wants to feel like they're drinking rubbing alcohol.

Mixability: We appreciate a vodka that can stand alone. But particularly for vodkas at the lower end of the price spectrum, we went looking for spirits that can play well with others.

Packaging: Appearance is everything! Okay, maybe not everything. But if it's going to be sitting on your bar cart or in your liquor cabinet, it might as well look nice.

Production: Potato or grains? 3, 5, or 10 times distilled? It all makes a huge difference in the final product.
Without further ado, take a look at our ranking of the absolute best cheap vodkas. (No, Absolut isn't on the list.)
NOTE: For a more in-depth consideration of common questions and topics related to the production of affordable vodka and how to better enjoy it, consider our FAQ section after the ranking!
Best Cheap Vodkas
Produced and bottled in St. Petersburg, this vodka has been around since 1894. That is when the famous Russian scientist Dmitri Mendeleev — yes, the one who developed the periodic table of elements — was commissioned by the Tsar to craft the royal standard for vodka.
And so was born Russian Standard Vodka. Produced using winter wheat and water drawn from Lake Ladoga, Russian Standard is distilled 4 times and filtered using charcoal and silver.
Packaged in an attractive bottle, Russian Standard combines smooth and clean drinkability with a clean, clear aroma and a bright appearance. The smell is almost sweet. The taste includes notes of wheat, with a creamy feel and a little bit of spice on the finish.
This vodka is great for mixing. When served neat and cold, it is especially smooth.
This classic still sets the standard — the Russian Standard that is.
Pros
Wheat taste
Excellent mixability
Great packaging
Best served chilled
Luksusowa is a Polish potato-based vodka. Potato-based vodkas tend to be more expensive than their wheat-based counterparts, because potatoes offer less yield, are more expensive to procure, and take longer to prepare compared to grains. But there are some fantastic cheap potato-based vodkas on the market, and Luksusowa is one.
This vodka has a clean clear appearance with no sediment. Though the aroma leaves something to be desired (we'll be honest — it smells like cheap vodka), the taste is somewhat sweet with a good bite in the finish. Serve it cold to heighten the sweetness.
This is a great vodka for mixing, especially in martinis. It comes in an attractive bottle, too.
An added bonus: The potato base makes this a gluten-free spirit. So, if you have a gluten intolerance, then a potato-based vodka may be just what the doctor ordered!
Pros
Gluten-free
Ideal for mixing
Amazing price
Good bite on the finish
Produced since 1814 in the historic town of Cognac on the banks of the Charente River, Summum is an 80-proof French vodka, derived from wheat and spring water. Ice-filtered to remove impurities, it has a bold clear appearance. This lovely vodka won double gold medals at the prestigious San Francisco Spirits Competition.
With notes such as caramelized nuts, chocolate, cedar, and pepper, this vodka boasts a smell that evokes peanut butter on toast. Summum mixes well and is also excellent when served cold and neat, or on the rocks. Summum comes in an elegant bottle, with silver packaging.
Summum is a unique vodka that will be perfect for your upcoming soiree or for just kicking back at home!
Pros
Flavors of chocolate, cedar, and pepper
Elegant bottle
Great for cocktails
Cons
More expensive than others on the list
Meaning "comrade," Tobaritch (or Tovaritch, outside of the States — the name had to be changed for the US market because of copyright issues) is based on a 300-year-old Russian recipe. Like Russian Standard, Tobaritch hails from St. Petersburg. This substantial wheat-based vodka comes in a bottle with a Soviet-style label and uses water that has not been demineralized. Distilled 5 times, it is charcoal and silver filtered some 20 times before bottling.
The nose on this vodka has hints of lemon. On the palate, the spirit features coconut and marshmallow notes. It mixes well, and is especially good for strong vodka-based cocktails. Of course, when the vodka is served cold and neat, many of its flavors are accentuated.
For its price, this is truly a solid Russian vodka.
Pros
Great price
Hints of lemon
Good for mixing or for drinking straight
Classic Russian taste
Our first American vodka on the list, New Amsterdam has been producing some quality cheap spirits for a while now. Though their vodka has not gained the same reputation as their popular gin, New Amsterdam still offers a solid vodka at an outstanding price.
A grain-based vodka, New Amsterdam is filtered 5 times. The nose is nothing to write home about, but the vodka makes up for this with its smooth drinkability. The aftertaste is somewhat bitter, with creamy hints of vanilla and pine.
The subtle taste makes this a really good vodka to put in a White Russian or vodka martini, though it really shines when served cold. This is definitely a budget-friendly vodka worth having in your bar for when friends come to visit!
Pros
Great price
Mixes well
Subtle taste
Cons
After-burn might be too intense for some
Vesica was released on the market in 2010. The name is derived from the geometric image of the vesica piscis.
This is a great Polish vodka at an excellent price. Produced from high-quality Polish potatoes, Vesica vodka is distilled 3 times and filtered through charcoal as well as a ceramic candling process. The filtering process gives it a crystal clear appearance.
With a somewhat strong ethanol scent at first, the aroma also has notes of earthy potatoes, caramel, black pepper, and berries. Chilling this vodka can accentuate some notes of sweetness.
Vesica mixes well, and brings a bit more body to a mixed drink than a grain-based vodka might. Another excellent eastern European creation!
Pros
Good price
Notes of caramel, black pepper, and berries
Gluten-free
Fuller bodied than most grain-based vodkas
The name Monopolowa would suggest that this is a Polish vodka, which is only partly correct. Though originally made in Poland, Monopolowa is now produced in Austria. The name Monopolowa is a Polish term for "monopoly," referring to the exclusive production rights that Polish nobility gave to producers of vodka within their territories. And, it sounds pretty cool!
Made with a "special variety" of potatoes, Monopolowa is triple distilled to 193 proof and then filtered down to 80 proof using pure spring water. A unique vodka, Monopolowa offers fruity tasting notes like blood orange and banana, as well as a creamy vanilla taste.
Monopolowa has a long smooth fade and is great for drinking straight or in one of your favorite cocktails. If you want to enhance the flavor and texture, you can also try adding a squeeze of lemon juice.
Pros
Notes of blood orange and banana
Unique flavor palate
Good mixability
Deep Eddy Vodka is named after a famous swimming hole in Austin, TX, the town where the spirit has been produced since 2010. The only corn-based vodka on our list, Deep Eddy is distilled 10 times. It's then charcoal filtered using locally sourced water before bottling.
The smell is a bit overwhelming, but the taste has notes of orange and cream. As with some lower priced vodkas, Deep Eddy does have a burn going down, but the aftertaste is not unpleasant.
This is a great vodka for mixing up cocktails. The fact that this vodka is produced from corn means that it's gluten-free. And if you like Deep Eddy's unflavored vodka, be sure to try their Sweet Tea Vodka and Ruby Red Grapefruit Vodka.
Pros
Good mixability
Corn-based
Cons
Not good on the nose
Not ideal for sipping
Sobieski is running an anti-cool, cool ad campaign. Their "Rye. Water. No B.S." slogan highlights that they want to be known for their vodka, not the celebrities who drink it. Named after a cosmopolitan 17th-century king, this is a Polish vodka that uses Dankowski rye, a high-quality rye, distilled 4 times.
Its appearance is bright and clear. The taste is unique, thanks to its rye base. There is a sweetness to this vodka, mixed with a mineral finish from the water. The rye base makes this an ideal vodka for martinis as well as screwdrivers.
The packaging is especially impressive — it comes in an Eastern European bottle with a crest at the bottom. This is an excellent vodka that celebrates its Polish heritage.
Pros
Ideal for martinis
Mineral finish
Bright, clear appearance
Signature rye flavor
Sweden is part of the so-called vodka-belt, which includes countries like Russia, Belarus, Ukraine, and Poland, among others. So it should be no surprise that we would have a Swedish vodka on our list.
This wheat-based vodka from Svedka is based on an old Swedish recipe. It's distilled 5 times and charcoal filtered, rendering a crystal clear appearance.
Svedka is smooth with wheat notes for the nose. The taste includes some hints of vanilla and pepper. It is excellent chilled and works well in most mixes. Many vodka enthusiasts argue that Svedka is actually superior to more expensive vodkas like Grey Goose and Ketel One.
While the plastic bottling leaves something to be desired, Svedka offers an outstanding vodka for the price and fills out our top 10 list of the best cheap vodkas.
Pros
Excellent price
Mixes well
Great drinkability
FAQ and Related rankings
This section we will answer any lingering questions you might have about the best and most inexpensive vodkas on the market. Specifically, we'll dive into questions regarding the taste of 'cheap' vodkas and what contributes to the palate, as well as how to make harsher vodkas taste better.
Along this line, we explore how to make one of the most iconic vodka beverages ever: the White Russian. Choosing an affordable vodka makes mixed drinks like this a much more financially sound option, particularly in a party environment where many drinks will be consumed.
Additionally, if you want to explore the best vodkas ranked by other categories, consider the following articles:
The Dude Abides: The White Russian
Speaking of milk and vodka: Another iconic drink is the so-called White Russian. The drink was originally invented in Brussels in 1949 for the American ambassador to Luxembourg, Perle Mesta.
The White Russian consists of vodka, coffee liqueur, and cream or milk. The drink was long panned by serious mixologists — that is, until 1998. That's when the Dude came on the scene.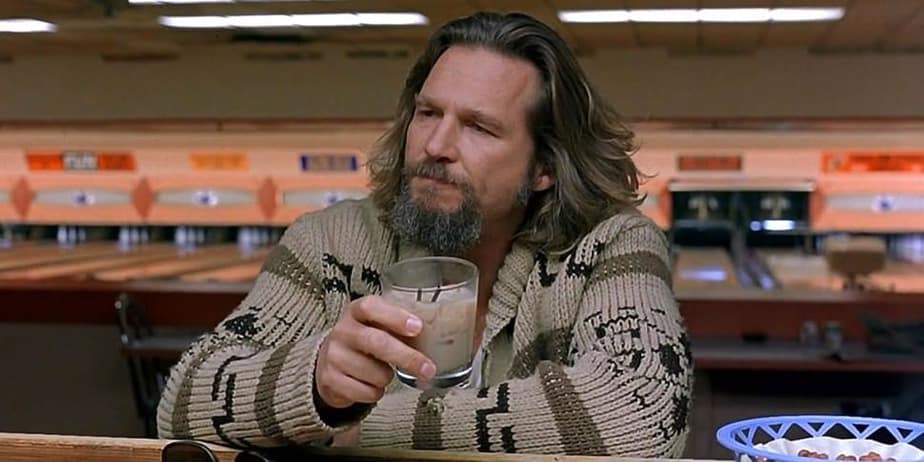 The White Russian experienced a major comeback with the appearance of the now classic Coen Brothers movie, The Big Lebowski. The preferred drink of the Dude — the main protagonist in the film — is the White Russian. He kicks back at least 9 before the film ends.
Fans took up the mantle and have been throwing them back ever since, making this milky concoction a popular cocktail to this day!
Variations of the White Russian
A number of variations on the White Russian have emerged over the years. There's the White Mexican, which uses horchata instead of cream, while the White Belgian uses chocolate liqueur instead of coffee liqueur. For the more adventurous, there is the White Canadian, which uses goat's milk instead of cream. (Yes, you read that right: goat's milk.)
Of course, you could also just go with the original version, the Black Russian, which was invented at the very same time as the White Russian. It's basically a White Russian without the cream.
Whether you prefer the old standard or one of the newer variations, there are plenty of options to choose from!
How does Cheap Vodka Taste?
Well, it depends. There are several factors that can affect quality and taste.
Most vodka is made by distilling potatoes or cereal grains that have been fermented. Some vodkas are made from rice, soybeans, and even grapes. Inferior-tasting vodka is basically the result of too much raw material being left over after the distillation and filtering processes are complete.
The amount of water mixed with the vodka can also make a difference. The distillation process used in making vodka can produce an alcohol content as high as 90-95%, so all vodka is mixed with water before bottling. If not enough water is added, or the water quality is poor, the vodka can leave you with a burning alcohol taste.
Another, admittedly smaller factor, is the number of times your vodka has been distilled. In fact, producers are keen to point to the number of times they have distilled vodka as an indicator of purity and taste.
Unfortunately, this is not always a reliable indicator of quality. It is really the ingredients that make most of the difference.
If you get a vodka based on fermented grapes, then it will have a fruitier taste. If you get one based on grains, it will have a more yeasty taste. When these differences are combined with the filtering process of adding water, it can lead to differences in taste.
Ultimately, it's going to come down to personal preference and taste. But based on some of these factors, some of the least expensive vodkas have won blind taste tests!
What makes vodka cheap?
Good question! As it turns out, vodka is actually harder to make than whiskey. This is because it is distilled to a higher alcohol content than whiskey. Vodka is usually distilled close to 95% or 96% ethanol, while whiskey is usually no more than 80%.
The difference between vodka and whiskey has to do with the distillation process, the raw materials that can be used, and the aging process.
Most whiskey is made in smaller batches which require a number of passes through the still to reach the necessary alcohol content. Vodka also has to be passed through a still, but most vodka today is distilled through column stills, which enables a faster distilling process, even though the alcohol level is higher than that of whiskey.
Likewise, the quality of ingredients used in whiskey make a huge difference in the quality of the whiskey. Vodka, on the other hand, can be developed from any number of different agricultural products. Water quality, however, is very significant in production.
Finally, most whiskeys have to be aged in expensive oak barrels and stored for long periods of time — sometimes up to 30 years. Vodka is generally ready for drinking after the distillation and filtering process is complete.
All of these elements make vodka much less costly to produce than other liquors. That means cheaper prices for you and me!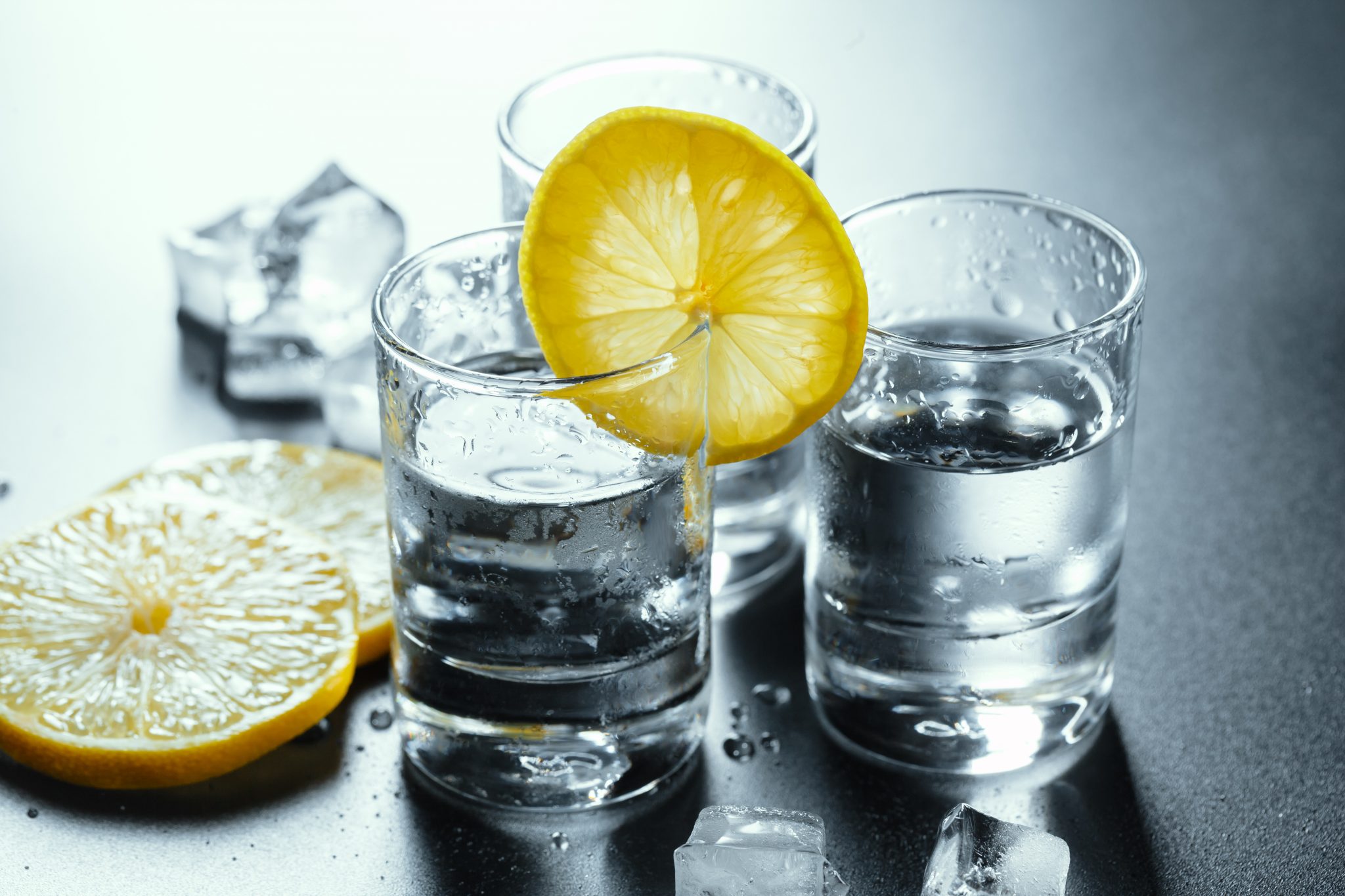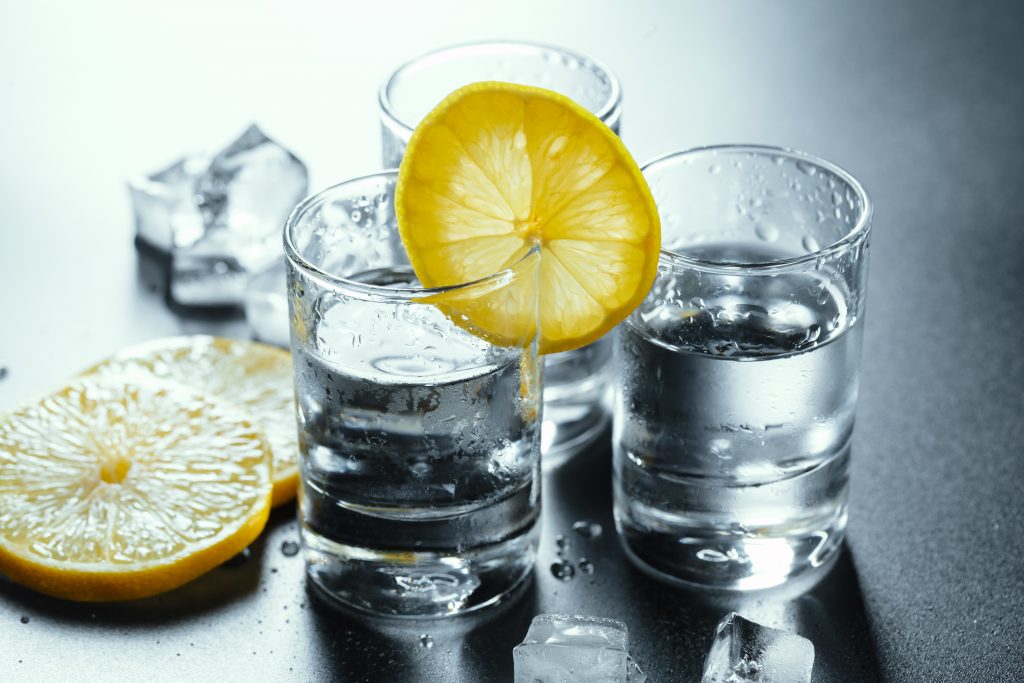 How do I make cheap vodka taste better?
Let's face it: Some cheap vodka tastes like a mix between paint-thinner and creamsicle. So, is there a way to make it taste better? Though we can't guarantee the results, here is some advice we have found helpful:
Filter it
That's right, run your sub-par vodka through a charcoal filter and you can filter out some of the impurities left behind in the mash and distillation process.
Break out your Britta water filter and give it a pour!
Put it on ice
The primary way that vodka is consumed in Russia, and the vodka-belt countries of Scandinavia and Eastern Europe, is to drink it chilled. Almost every vodka tastes better when chilled because it brings out underlying flavor notes.
You can also chill your vodka and then run it through a filter, as colder temperatures mean that impurities are easier to capture for most filters.
Add some flavor
You can make home-made versions of flavor-infused drinks like limoncello, which can mask the less-than-pleasant taste of the vodka you brought home.
Mix it
There are all kinds of mixers that can mask the flavor of your vodka.
Cook with it
There are plenty of recipes that call for the use of some form of alcohol — and vodka qualifies! So break out that recipe of Drunken Shrimp and use up that bad vodka.
Why does cheap vodka give you a hangover?
You only had "a couple of drinks" and you still woke up with a raging headache. What gives?
Well, cheap liquor in general can indeed lead to worse headaches, and there are three reasons:
Quality of ingredients
If a manufacturer uses substandard materials to make their vodka, not only are you going to notice it in regard to taste, smell, and appearance, you may also feel it the next day.
The more impure or the lower quality the ingredients, the higher the likelihood that you will wake up needing some "hair of the dog."
Quality of production
If producers choose to take shortcuts in order to more quickly produce their vodka, it is likely going to lead to a lower quality spirit. And you might end up paying the price.
Cheaper prices mean less restraint
Though quality of ingredients and production process can certainly contribute to a serious hangover, there is really no better explanation for why cheap vodka gives you a hangover than the psychological reason: Since you spent less on the liquor, you are likely to consume more of it!
Be sure to practice restraint if you want to avoid that hangover next time you decide to imbibe. Hydration and pacing represent the irrefutable steps of drinking affordable vodka without the hangover.

Chris Winn
Chris Winn is a freelance writer who works in the Minneapolis area, where he and his family are beholden to two cats and a dog.