If money's tight, our pick for the best cheap tequila is Milagro Silver.
Milagro Silver is surprisingly smooth, whether you're mixing it or enjoying it on its own. Try Milagro Silver and you'll see why it's easily our favorite cheap tequila.
We get it: You're not made of money, and liquor store tabs add up quick. But you love your friends and you want them to have fun next time they're over for some drinks.
So we here at RAVE Reviews, out of the goodness of our hearts, decided to put together everything you need to know in order to make delicious, cheap cocktails with some of the best tequila around. And all without missing your next student loan payment.
The Cheap Tequilas We RAVE About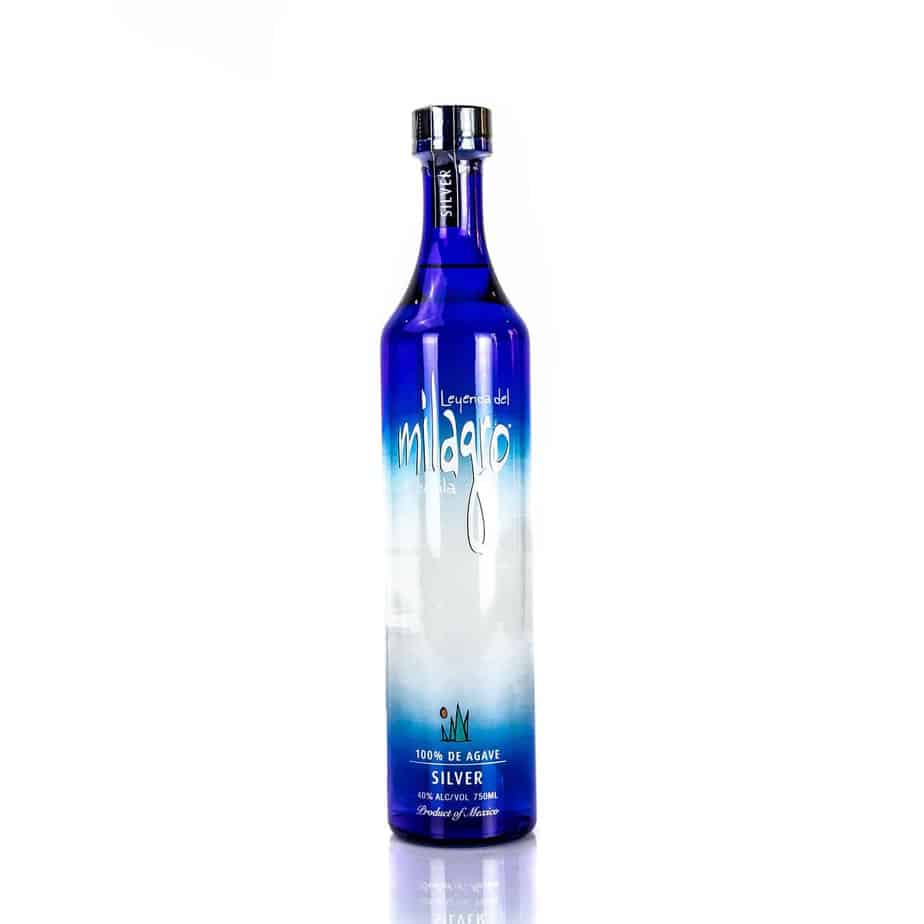 Best Top Shelf Cheap Tequila
Milagro Silver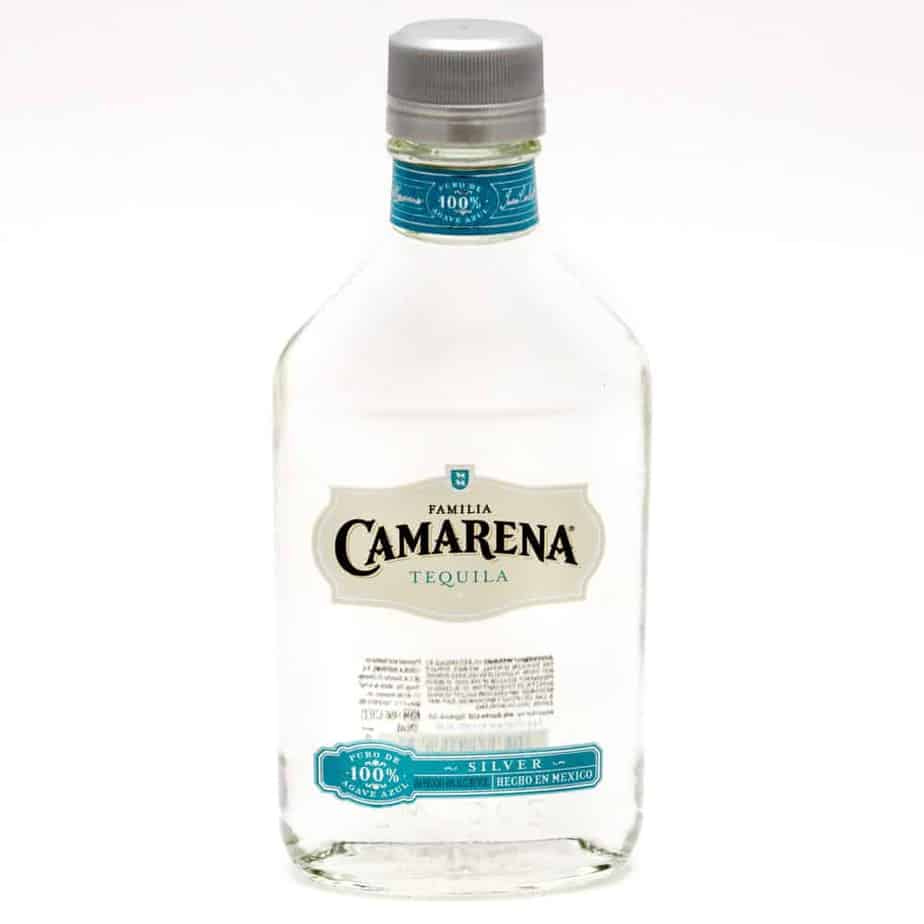 Best Mid Shelf Cheap Tequila
Camarena Silver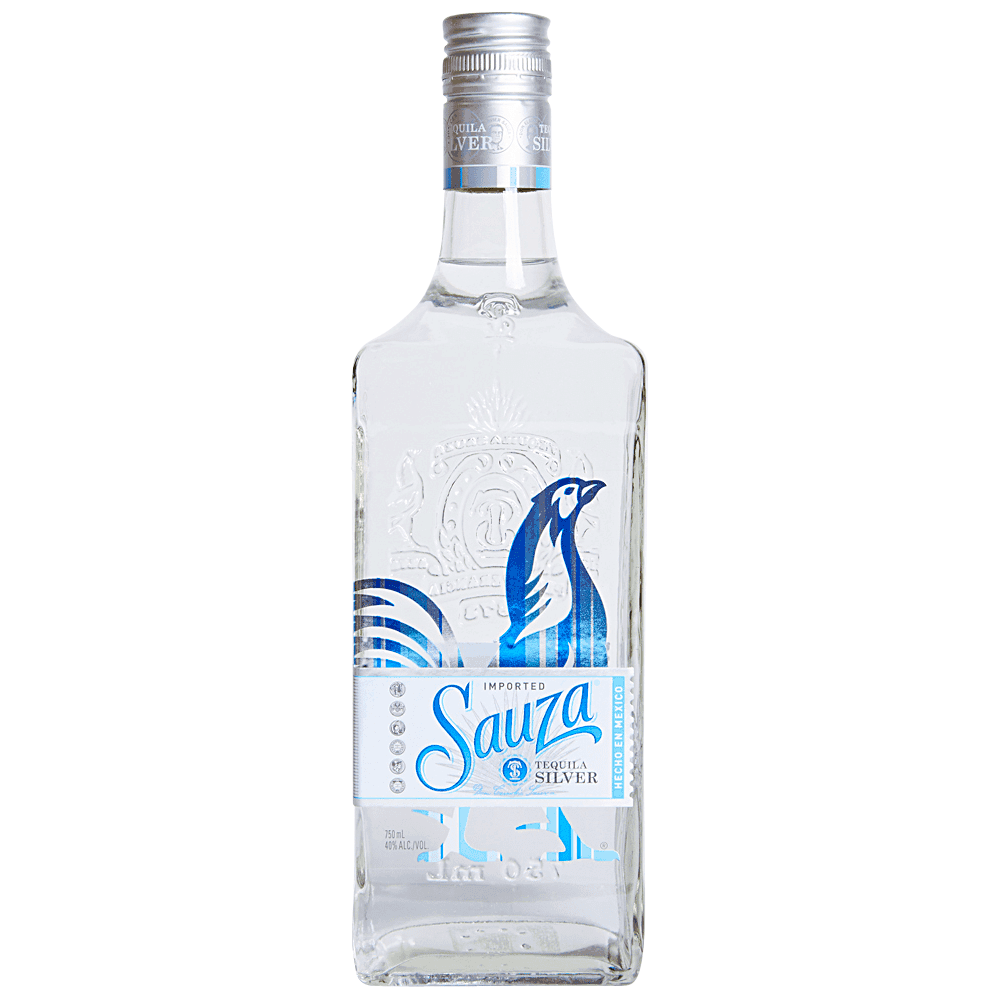 Best Bottom Shelf Cheap Tequila
Sauza Silver
Picking a cheap tequila shouldn't feel like settling for second best.
Good, cheap tequilas still need to be 100% agave. Accept nothing less. But a good tequila doesn't have to equal an average car payment.
Once you've selected your cheap tequila, there's a lot that can be done to spice up your mixed drinks.
Follow these simple guidelines and you and your friends will be raving for weeks about your next cocktail party.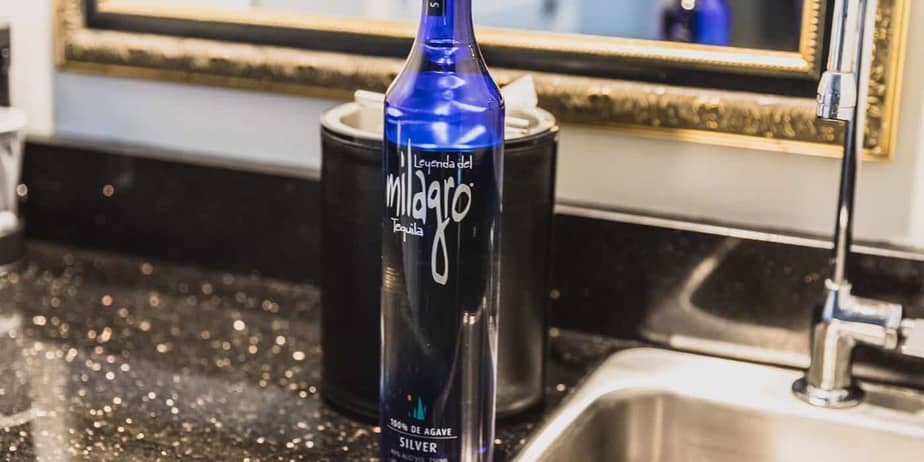 Make It Spicy
Once you've selected a cheap tequila from our list, make it spicy.
For an extra spicy tequila, infuse it with 2 Thai chilis. Let sit for 2 hours.
For medium spice, try one de-seeded cayenne pepper for about 80 minutes.
For mild spice, go with one de-seeded jalapeño for about an hour.
Don't forget to sample your tequila about every 20 minutes. When satisfied, strain out the pepper.
Mixers Matter
To prepare for your cocktail party, juice up to 50 limes, depending on how many people you're expecting. If you're making palomas, stock up on grapefruit soda.
For margaritas, make sure you have agave nectar. And for martinis, don't forget the dry vermouth and orange bitters. Keep soda water on hand for some fizz.
Take It With a Grain of Salt
A spicy tequila needs some fiery salt. But how spicy is spicy enough? Answers will vary. To accommodate all your guests, it's best to keep a variety of spicy salts on hand.
Here's what RAVE recommends. We ranked them hot, hotter, and hottest. Enjoy!
Chile Salt: Mix 3 tbsp kosher salt with 1 tbsp ancho chile powder.
Lime-Cayenne Salt: Add 2 tbsp kosher salt and the zest of one lime to 1/8 tsp ground cayenne pepper.
Thai Chili Salt: For maximum flame, try 2 tbsp kosher salt along with 1/8 tsp Thai chili powder.
Don't Forget the Garnishes
A good garnish bar has ample variety for guests looking to go sweet, spicy, or savory. Here are some must-haves to allow your party guests to customize their cheap tequila cocktail creations.
Citrus Wedges: Lime, grapefruit, and orange wedges are garnish standbys. For extra zing, dip the wedges in your spicy salt.
Dried and Candied Fruit: Perfect to add some sweet to the savory. We especially like candied grapefruit peel and dried pineapple rings.
Chile-Lime Cantaloupe: To make this zesty and citrusy garnish option, first peel and cut a cantaloupe into one-inch pieces. Then, combine the juice of a lime with 1 tbsp honey, 1/4 tsp salt, and 1/4 tsp crushed red pepper. Last, add the cantaloupe pieces to the bowl and stir to combine.
Olives: Buy them pre-stuffed, or stuff your own with jalapenos, pimento, or blue cheese. Or for a fun crunch, add almonds.
If you're new to making mixed drinks with the best cheap tequila, try these classic recipes and you won't be disappointed.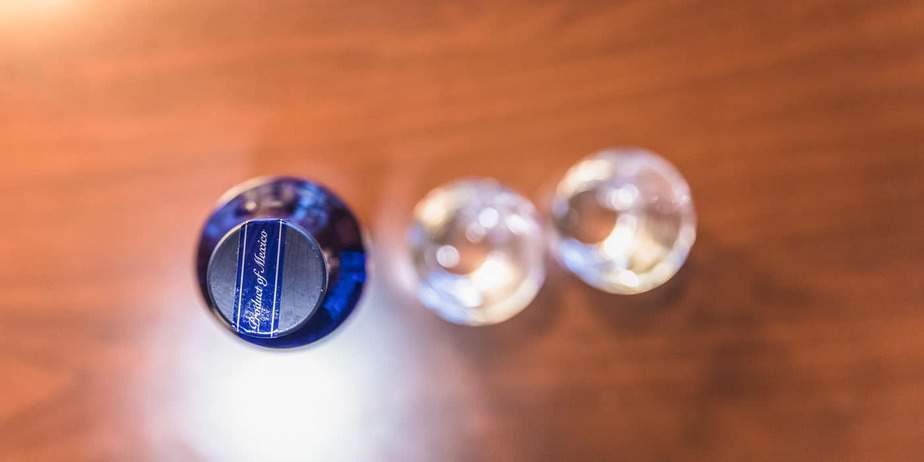 Spicy Paloma
Want to serve a classic paloma with a kick at your next party? Here's what you need:
2 oz jalapeño-infused tequila
0.5 oz fresh lime juice
Grapefruit soda
Pinch of chili salt
More chili salt, for the rim
Candied grapefruit peel or dried pineapple ring, for garnish
Rub the edge of the glass with a lime wedge, then roll in chili salt. Pour the tequila, lime juice, and a pinch of salt into the glass.
Add ice, top with grapefruit soda, and stir. For a garnish, we recommend candied grapefruit peel or a dried pineapple ring.
Spicy and Smoky Margarita
Here's what you need for this delicious twist on a classic margarita:
2 oz cayenne-infused blanco tequila
1 oz fresh lime juice
0.5 oz agave nectar
Lime-cayenne salt (for the rim)
Chile-lime cantaloupe (for garnish)
First, shake tequila, lime juice, and agave nectar with ice. Then, strain into a cayenne-salt-rimmed glass. For the finishing touch, add a chili-lime cantaloupe spear.
Spicy Tequila Martini
To make your own spicy tequila martini, here's what you'll need:
1.5 oz Thai chili-infused blanco tequila
0.75 oz dry vermouth
Touch of orange bitters
Spicy marinated olives (you can buy these from a store or, if you're feeling inspired, you can make your own)
First, pour tequila and vermouth into a cocktail shaker with ice. Stir well before straining into a chilled coupe glass. Garnish with spicy olives to taste.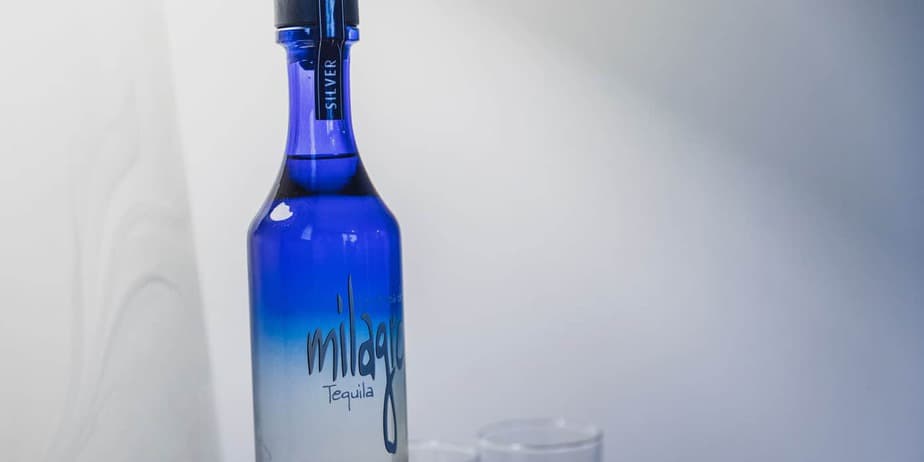 There you have it. With this information, you're ready to prepare some epic mixed cheap tequila cocktails for your next hangout with friends.
Methodology
There's a lot of cheap tequila on the market these days, and — let's face it — most of it is bad. We did extensive research through hundreds of customer reports and expert reviews to separate the good from the bad from the truly awful.
As we reviewed dozens of brands to select the best cheap tequila, these were the criteria that we focused on:
Price point
Distillery of origin
Unusual or distinctive flavor notes
Does it mix well? Can it stand on its own as a sipping tequila? (Bonus points for tequilas that can do both.)
BEST CHEAP TEQUILAS
Milagro Silver Tequila uses only the finest, estate-grown blue agave, aged up to 12 years.
Milagro, which translates to "miracle," is distilled 3 times: twice in a pot still and once in a stainless-steel column still.
On the nose, there's an intense aroma. But on the palate, there's the taste of tropical fruits, though understated, as well as the mild and savory scent of fresh oregano, tomato, and bell pepper.
Don't miss the agave sweetness, and a zesty, herbaceous, citrusy mid-palate. It all leads to a mildly spicy finish.
Overall, Milagro Silver is an outstanding cheap tequila. It's good enough to sip on its own, but is also ideal for a Bloody Maria or other savory mixed drink.
100% blue agave
Agaves aged up to 12 years
Spicy
Ideal for savory drinks
2
Cazadores Tequila Blanco
Reminiscent of gin, Cazadores Tequila Blanco is bright and clean, with an aroma of mint and dill as well as an edge of spice.
Like some winemakers, Cazadores has adopted the practice of playing classical music round the clock during fermentation. Does it make the spirit more sophisticated? Try it and find out.
On the palate, there's vanilla, coconut, and a whiff of baking spice. Sip it and look for flavors of fresh agave, rosemary, thyme, and sage.
In addition, you may taste notes of black pepper, accompanied by a distinctive salinity. It all explodes into citrusy flavors like sweet pink grapefruit or lemon.
Cazadores finishes with a hint of fresh cut grass and watermelon rind. Overall, it's a very elegant unaged tequila, balancing big peppery notes while finishing with finesse.
Cazadores Tequila Blanco is a great cheap option for sipping, as a lead into a meal, or as a solid base for any tequila cocktail.
Versatile flavor profile
Unaged tequila
Citrusy flavors
Mix or sip
3
Olmeca Altos Tequila Plata
Olmeca Altos is produced using agave from the highlands, processed with the traditional tahona method.
Perfect to mix into cocktails, Olmeca Altos is also delicious straight. The tahona process gives Olmeca incredible complexity and depth.
Open the bottle, and on the nose, you're greeted with a nice kick of roasted agave. Look out for citrus, pepper, and brine. Olmeca Altos also carries the faint aroma of tobacco, as well as the unusual scent of fresh-fallen leaves, as reported by some fans of the tequila.
Olmeca Altos is incredibly refreshing, with light notes of ripe lemon, limes, and a balanced jalapeno spice. And all this flavor soon gives way to agave and spice with grassy notes. And the long finish is sweet, presenting agave, fruit, and pepper.
Considering Olmeca's competitive price tag, this is a go-to-choice for any party or gathering. It's great mixed and even better straight.
Affordable price
Great for mixing or sipping
Aroma of tobacco
Processed with tahona method
Some distillers play classical music for their tequila while it's fermenting. Well, Espolòn Blanco's distillers play rock music to help "inspire" their vats of fermenting agave.
You might expect this to make Espolòn an intense, hard-rocking experience. But Espolòn is filtered before bottling. So instead, you'll find exceptional smoothness and bright, clear taste, as well as the flavor of premium agave that tequila aficionados demand.
Overall, this light-bodied blanco is known to be easy to drink: sweet, energetic, and straightforward. There's bright cayenne on the tongue, with notes of terra cotta. However, there's none of the brininess on the palate you might expect. Instead, Espolòn is mellow, with clean, mildly fruity flavors.
With its light, highly drinkable character, Espolòn is an ideal cheap tequila choice for mixing.
Light and fruity
Easy to drink
No brininess
Premium agave flavor
100% blue agave and double-distilled, Hornitos Plata is peppery and hot. It's perfect for that spicy cocktail party you've been planning.
If it's sweetness you're after, Hornitos may also be for you. This blanco offers the scent of vanilla and marshmallow. On the palate, there's coconut and pineapple, finishing with hints of cinnamon and lemon peel.
Overall, this tequila has a clean, electric flavor with floral and herbal notes. Hornitos' finish is short, and it's here the heat returns, as well as some bitterness. Hornitos Plata is the perfect complement to a paloma or margarita, and it's hard to beat the price.
Rested in wood or steel
Black pepper spice
Minerality
Hints of cinnamon
The Camarena family has been planting and harvesting agave in the Jalisco Highlands (Los Altos) since 1860. In the Camarena distillation process, the piñas, or hearts of the agave, are slow roasted in traditional stone ovens for several days before the juices are fermented and distilled.
Camarena Silver is clear, with a pure, platinum sheen. Made from 100% blue agave, Camarena Silver Tequila presents rich notes of toasted agave and fresh green herbs.
On the palate, it's exceptionally soft and smooth, exhibiting hints of sweet vanilla and savory brown sugar spices.
Expect strong fruity citrus notes, as well as a little hot pepper in the delivery, and in the finish.
Camarena is a solid mixing tequila for palomas and margaritas, perfect to please your next party crowd.
Not for shots or sipping
100% blue agave
Affordable
Slow roasted piñas
El Jimador Reposado carries the name of the master Jimadores, who at one time cut out each agave heart by hand.
Nowadays, each piña is roasted in a clay oven before being double-distilled and rested for 2 months in American oak bourbon barrels.
On the nose, El Jimador carries notes of cooked agave, oak, and vanilla as well as slight hints of baked cherry pie.
On the palate, it's medium-bodied, expressing pleasant vanilla and caramel flavors that are complemented by cherry and strawberry.
There's a little light oak and cinnamon in the mix, and a touch of earthiness, adding complexity to the flavor profile.
El Jimador Reposado is known for a medium length finish, with flashes of alcohol, white pepper, and agave at the outset, while hints of agave nectar and cherry top it all off.
Piña roasted in clay ovens
Medium-bodied
Aged in American oak
Cherry flavors
Peligroso means danger in Spanish. But don't be afraid of the Peligroso Silver.
Peligroso Silver is spicier than many silver tequilas, but also green and vegetal, with grassiness and a raw agave character.
The agave used in Peligroso is sourced from the Highlands, and it creates a spirit with citrus character, a touch of minerality, and baking spice.
On the nose, expect sea salt and lime peel from this unaged tequila.
The overall profile reveals peppery agave notes and plenty of sweetness. And at the finish, prepare for the pleasant warmth of tobacco.
Peligroso Silver is a great choice if you're looking for a delicious, dessert-like experience. There are all the strong flavors expected from an aged tequila, as well as the light floral and vanilla scent expected from a blanco.
Sip or mix this excellent cheap tequila.
Sea salt on the nose
Green and vegetal
Agave notes
Tobacco flavors
A quality, 100% blue agave tequila, Sauza Silver is a workhorse. Performing best as a cocktail ingredient, Sauza Silver is light-bodied, with a flavor profile that mixes easily.
Sauza Silver is earthy and clear, with interesting mineral aromas. The body is dry and fruity. There's even the flavor of clay, according to some fans of the tequila.
If you like a tequila that bites back a little, Sauza is for you. Sauza Silver is not afraid to let the alcohol burn. But that burn, after all, is how we know we're alive.
You may also find the taste of roasted golden beet and delicate Latin herbs. Other flavors reported include bread, spiced plums, and melon. And rounding it all out is a peppercorn finish.
Overall, Sauza Silver is a vibrant blanco with a snappy finish.
Not for shooting or sipping
Ideal for mixing
Intriguing burn
Low price tag
Made from the finest agave in Jalisco, Cabrito Reposado is a superior cheap tequila.
Rested in old American oak barrels, Cabrito Reposado is known for incredible smoothness. Best enjoyed on its own, Cabrito Reposado is wonderfully rich, with an even and satisfying finish.
Straight from the bottle, you may detect the aroma of agave, as well as an earthy brininess. There are also subtle notes of baked pear, warm cinnamon, vanilla, oak, and a peppery finish.
Sip Cabrito, and taste pepper as well as the sweet oaky flavor of the barrel. Also notable is the subtle taste of vanilla extract, followed up with baking spice, salted caramel, and citrus.
Cabrito is both smooth enough to sip and rich and complex enough for cocktails.
Sip or mix
Aged in oak
Notes of vanilla
Jalisco agave
Related rankings
What is the best sipping tequila?
Odds are you're looking for the best cheap tequila to mix in your cocktails. But affordable tequilas can also be suitable for sipping. Here are some of the best cheap sipping tequilas on the market that won't require a bank loan to purchase.
If chocolate-y tequila sounds like a recipe for a hangover, you haven't tried Tanteo Cocoa. Infused with raw cacao, this tequila is surprisingly complex yet very smooth. A great post-dessert treat.
This tequila is a must-try. Crisp and refreshing (and very affordable), La Gritona is enjoyed by entry-level tequila fans as well as tequila enthusiasts and connoisseurs.
Meticulously aged and exceptionally pure, this ultra-smooth, clean-tasting tequila is gently nutty yet delicately sweet. Enjoy it neat or on the rocks.
Crafted with some of the oldest distilling methods on Earth, Cazcanes Organic Blanco combines tradition with true artistry. This ultra-smooth, delicately nuanced organic tequila is a great sipping tequilas for any occasion.
A great example of what a blanco tequila can be. Tequila Don Julio Blanco is mild. Peppered with citrus and sage, it's a clean and palatable sipping blanco that won't cost you an arm and a leg.
Is all tequila made from agave?
Short answer: yes.
It sounds a little like an SAT question: All tequila is mezcal, but not all mezcal is tequila.
Tequila can only be made from:
Blue agave
Agave tequilana
That's it. That's the list. Anything else is mezcal, which can be made from over 30 varieties of agave.
Agave is sort of like a cactus, but it's really a succulent. And it only has one life to give for our drinking amusement. After maturing for around 8 years, their hearts — or piñas — are ripped out, steamed, crushed, and fermented into tequila.
Traditionally, one way those piñas are crushed is the tahona process. Basically, a massive volcanic wheel rolls over the steamed agave hearts. Traditionally, and even now in at least one place, it's still done by donkey.
By law, tequila is only required to be 51% blue agave. A lot of tequilas advertise themselves as 'Blue Agave,' but since the legal requirement is 51%, distillers are allowed to fill out the rest with neutral spirits made from cane sugar juice.
These are known as mixtos, and perhaps unsurprisingly, are lower quality. They're the culprit behind most of our nasty tequila hangovers.
What soda mixes with tequila?
We recommend mixing club soda with your tequila instead of seltzer water. Club soda contains trace minerals that many say enhance the best flavors of the tequila. Either one works in a pinch, but try both and see which you prefer. And be sure to offer your guests the option.
Here are a few unexpected things that mix well with tequila.
Milk
To make Leche Mexicana, a cream-based tequila drink, add 2 oz creme de cocoa, 1½ oz tequila, and 1 oz of half-and-half to a shaker with ice. Shake, strain, and serve.
Egg
The Tequila Sherry Flip is an acquired taste, so proceed with caution. To make it, you'll need an ounce of smooth sherry, an ounce of tequila, an egg, and a pinch of nutmeg. Combine in a shaker with ice and shake for 20 seconds. Strain into a martini glass and garnish with grated nutmeg.
Grapefruit Juice
To mix grapefruit juice with your tequila, mix 3 parts juice and 2 parts tequila. Add a lime slice for some complexity. Grapefruit soda with tequila is called a paloma.
RAVE Recommends
Once you've selected your cheap tequila, try these fun tequila-themed accessories.
Tequila Mockingbird: Cocktails with a Literary Twist: The bestselling cocktail book for the literary obsessed, featuring 65 delicious drink recipes paired with wry commentary on the history of the world's most beloved novels. Also includes bar bites, drinking games, and whimsical illustrations.
Vitamix S50 Blender: Mix up your drinks with the Vitamix S50 Blender. Vitamix packs the legendary power of a Vitamix into a compact package.
Tequila Tacos & Naps Tee: Anyone hosting a cheap tequila party needs this t-shirt to complete their look.
Haute Diggity Dog Muttini Bar Collection | Unique Squeaky Plush Dog Toys: Give Rover something to do while you and your friends enjoy cocktails made from only the best cheap tequila.
Twain Shot Glass Set: Serve your guests with this minimal yet stylish set of shot glasses from Twain.
William Kennedy
William Kennedy is a staff writer for RAVE Reviews. He lives in Eugene, OR with his wife, daughter, and 2 cats, who all politely accommodate his obsession with Doctor Who and The Smiths.