If money's tight, our pick for the best cheap tequila is Milagro Silver.
Milagro Silver is surprisingly smooth, whether you're mixing it or enjoying it on its own. Try Milagro Silver and you'll see why it's easily our favorite cheap tequila.
We get it: You're not made of money, and liquor store tabs add up quick. But you love your friends and you want them to have fun next time they're over for some drinks.
So we here at RAVE Reviews, out of the goodness of our hearts, decided to put together everything you need to know in order to make delicious, cheap cocktails with some of the best tequila around. And all without missing your next student loan payment.
The Cheap Tequilas We RAVE About
Picking a cheap tequila shouldn't feel like settling for second best.
Good, cheap tequilas still need to be 100% agave. Accept nothing less. But a good tequila doesn't have to equal an average car payment.
Once you've selected your cheap tequila, there's a lot that can be done to spice up your mixed drinks.
Follow these simple guidelines and you and your friends will be raving for weeks about your next cocktail party.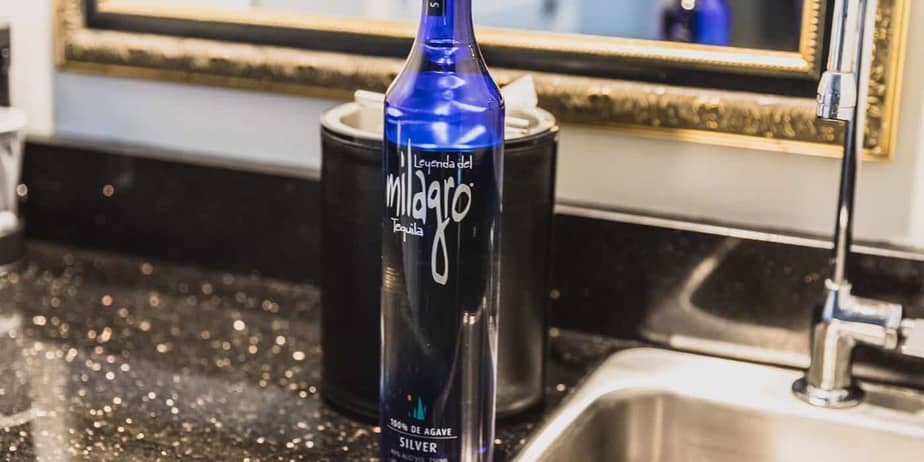 Make It Spicy
Once you've selected a cheap tequila from our list, make it spicy.
For an extra spicy tequila, infuse it with 2 Thai chilis. Let sit for 2 hours.

For medium spice, try one de-seeded cayenne pepper for about 80 minutes.

For mild spice, go with one de-seeded jalapeño for about an hour.
Don't forget to sample your tequila about every 20 minutes. When satisfied, strain out the pepper.
Mixers Matter
To prepare for your cocktail party, juice up to 50 limes, depending on how many people you're expecting. If you're making palomas, stock up on grapefruit soda.
For margaritas, make sure you have agave nectar. And for martinis, don't forget the dry vermouth and orange bitters. Keep soda water on hand for some fizz.
Take It With a Grain of Salt
A spicy tequila needs some fiery salt. But how spicy is spicy enough? Answers will vary. To accommodate all your guests, it's best to keep a variety of spicy salts on hand.
Here's what RAVE recommends. We ranked them hot, hotter, and hottest. Enjoy!
Chile Salt: Mix 3 tbsp kosher salt with 1 tbsp ancho chile powder.
Lime-Cayenne Salt: Add 2 tbsp kosher salt and the zest of one lime to 1/8 tsp ground cayenne pepper.
Thai Chili Salt: For maximum flame, try 2 tbsp kosher salt along with 1/8 tsp Thai chili powder.
Don't Forget the Garnishes
A good garnish bar has ample variety for guests looking to go sweet, spicy, or savory. Here are some must-haves to allow your party guests to customize their cheap tequila cocktail creations.
Citrus Wedges:

Lime, grapefruit, and orange wedges are garnish standbys. For extra zing, dip the wedges in your spicy salt.

Dried and Candied Fruit: Perfect to add some sweet to the savory. We especially like 

candied grapefruit peel and dried pineapple rings.

Chile-Lime Cantaloupe: To make this zesty and citrusy garnish option, first

peel and cut a cantaloupe into one-inch pieces. Then, combine the juice of a lime with 1 tbsp honey, 1/4 tsp salt, and 1/4 tsp crushed red pepper. Last, add the cantaloupe pieces to the bowl and stir to combine.

Olives: Buy them pre-stuffed, or stuff your own with jalapenos, pimento, or blue cheese. Or for a fun crunch, add almonds.
If you're new to making mixed drinks with the best cheap tequila, try these classic recipes and you won't be disappointed.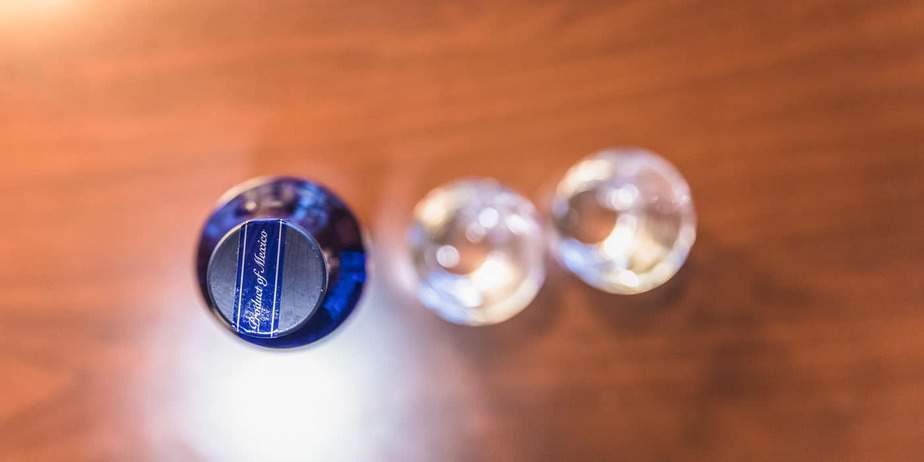 Spicy Paloma
Want to serve a classic paloma with a kick at your next party? Here's what you need:
2 oz jalapeño-infused tequila

0.5 oz fresh lime juice

Grapefruit soda

Pinch of chili salt

More chili salt, for the rim

Candied grapefruit peel or dried pineapple ring, for garnish
Rub the edge of the glass with a lime wedge, then roll in chili salt. Pour the tequila, lime juice, and a pinch of salt into the glass.
Add ice, top with grapefruit soda, and stir. For a garnish, we recommend candied grapefruit peel or a dried pineapple ring.
Spicy and Smoky Margarita
Here's what you need for this delicious twist on a classic margarita:
2 oz cayenne-infused blanco tequila

1 oz fresh lime juice

0.5 oz agave nectar

Lime-cayenne salt (for the rim)

Chile-lime cantaloupe (for garnish)
First, shake tequila, lime juice, and agave nectar with ice. Then, strain into a cayenne-salt-rimmed glass. For the finishing touch, add a chili-lime cantaloupe spear.
Spicy Tequila Martini
To make your own spicy tequila martini, here's what you'll need:
1.5 oz Thai chili-infused blanco tequila

0.75 oz dry vermouth

Touch of orange bitters

Spicy marinated olives (you can buy these from a store or, if you're feeling inspired, you can make your own)
First, pour tequila and vermouth into a cocktail shaker with ice. Stir well before straining into a chilled coupe glass. Garnish with spicy olives to taste.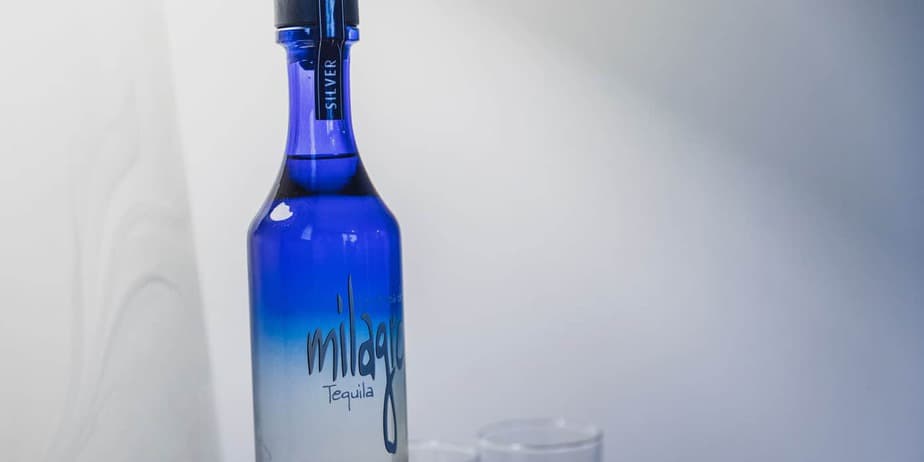 There you have it. With this information, you're ready to prepare some epic mixed cheap tequila cocktails for your next hangout with friends. 
Methodology
There's a lot of cheap tequila on the market these days, and — let's face it — most of it is bad. We did extensive research through hundreds of customer reports and expert reviews to separate the good from the bad from the truly awful.
As we reviewed dozens of brands to select the best cheap tequila, these were the criteria that we focused on:
Price point

Distillery of origin

Unusual or distinctive flavor notes

Does it mix well? Can it stand on its own as a sipping tequila? (Bonus points for tequilas that can do both.)
BEST CHEAP TEQUILAS
Related rankings
What is the best sipping tequila?
Odds are you're looking for the best cheap tequila to mix in your cocktails. But affordable tequilas can also be suitable for sipping. Here are some of the best cheap sipping tequilas on the market that won't require a bank loan to purchase.
If chocolate-y tequila sounds like a recipe for a hangover, you haven't tried Tanteo Cocoa. Infused with raw cacao, this tequila is surprisingly complex yet very smooth. A great post-dessert treat.   
This tequila is a must-try. Crisp and refreshing (and very affordable), La Gritona is enjoyed by entry-level tequila fans as well as tequila enthusiasts and connoisseurs.
Meticulously aged and exceptionally pure, this ultra-smooth, clean-tasting tequila is gently nutty yet delicately sweet. Enjoy it neat or on the rocks. 
Crafted with some of the oldest distilling methods on Earth, Cazcanes Organic Blanco combines tradition with true artistry. This ultra-smooth, delicately nuanced organic tequila is a great sipping tequilas for any occasion.
A great example of what a blanco tequila can be. Tequila Don Julio Blanco is mild. Peppered with citrus and sage, it's a clean and palatable sipping blanco that won't cost you an arm and a leg.
Is all tequila made from agave?
Short answer: yes.
It sounds a little like an SAT question: All tequila is mezcal, but not all mezcal is tequila.
Tequila can only be made from:
Blue agave

Agave tequilana
That's it. That's the list. Anything else is mezcal, which can be made from over 30 varieties of agave.
Agave is sort of like a cactus, but it's really a succulent. And it only has one life to give for our drinking amusement. After maturing for around 8 years, their hearts — or piñas — are ripped out, steamed, crushed, and fermented into tequila.
Traditionally, one way those piñas are crushed is the tahona process. Basically, a massive volcanic wheel rolls over the steamed agave hearts. Traditionally, and even now in at least one place, it's still done by donkey.
By law, tequila is only required to be 51% blue agave. A lot of tequilas advertise themselves as 'Blue Agave,' but since the legal requirement is 51%, distillers are allowed to fill out the rest with neutral spirits made from cane sugar juice.
These are known as mixtos, and perhaps unsurprisingly, are lower quality. They're the culprit behind most of our nasty tequila hangovers.
What soda mixes with tequila?
We recommend mixing club soda with your tequila instead of seltzer water. Club soda contains trace minerals that many say enhance the best flavors of the tequila. Either one works in a pinch, but try both and see which you prefer. And be sure to offer your guests the option.
Here are a few unexpected things that mix well with tequila. 
Milk
To make Leche Mexicana, a cream-based tequila drink, add 2 oz creme de cocoa, 1½ oz tequila, and 1 oz of half-and-half to a shaker with ice. Shake, strain, and serve.
Egg
The Tequila Sherry Flip is an acquired taste, so proceed with caution. To make it, you'll need an ounce of smooth sherry, an ounce of tequila, an egg, and a pinch of nutmeg. Combine in a shaker with ice and shake for 20 seconds. Strain into a martini glass and garnish with grated nutmeg.
Grapefruit Juice
To mix grapefruit juice with your tequila, mix 3 parts juice and 2 parts tequila. Add a lime slice for some complexity. Grapefruit soda with tequila is called a paloma.
RAVE Recommends
Once you've selected your cheap tequila, try these fun tequila-themed accessories.