Here at RAVE, we love all sorts of tequila.
But we have a special place in our hearts for blancos, sometimes called white or silver tequilas. Blanco tequilas are some of the purest spirits in the world. One sip and it hits your brain like lightning. For the very best blanco tequila, look no further than Don Julio Blanco.
For some, tequila gets a bad rep.
We've all been there: Downing whatever ill-advised shot of cut-rate tequila, served to you in the wee hours after a long night of sampling other libations. It can definitely lead to a skull-splitting headache the morning after.
But this just means you haven't had the right tequila. When you're sipping one of the best tequilas, it's a heavenly experience. RAVE Reviews wants to help you find the right blanco to set you on the path of being a lifelong tequila lover.
The Blanco Tequilas We RAVE About
If you think it's silly to spend this much money on a blanco, you obviously haven't tried Casa Dragones Tequila Blanco. The ultimate sipping tequila, the Casa Dragones is as sophisticated as an Añejo, delivering the true essence of agave.
Read Full Review
Shop the Casa Dragones Tequila Blanco
Whether room temperature, chilled, or on the rocks, Don Julio Blanco is smooth and clean. Try it on its own or with a mixer, and experience the sweet aroma of honey and grass alongside a little fresh pear. It all makes Don Julio Blanco a solid mid-shelf choice.
Read Full Review
Shop the Don Julio Blanco
Created in the famed hills of Los Altos, Espolòn Blanco is blanco tequila in its purest form. Double distilled using column and pot stills, the Espolòn Blancoo is perfectly smooth with a balanced taste profile. This is definitely the best budget tequila around.
Read Full Review
Shop the Espolòn Blanco
$5 Off Next Purchase, Use Code DRIZLYDEAL
A Brief History of Tequila
Tequila was first produced in the 16th century near what is now the city of Tequila.
A fermented beverage made from the agave plant, tequila is a type of mezcal. The distinction between mezcal and tequila is this: Tequila must only use blue agave, while mezcal can use any type of agave. 
Mexican law mandates that tequila can only be produced in the state of Jalisco and limited municipalities in the states of Guanajuato, Michoacán, Nayarit, and Tamaulipas.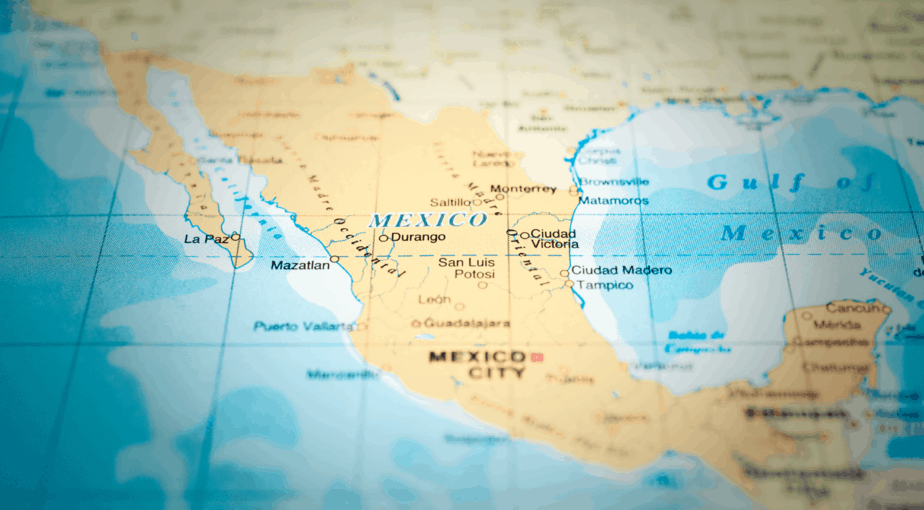 The beverage is commonly served neat in Mexico and as a shot with salt around the world.
Tequila is most often made at a 38% alcohol content (76 U.S. proof) for domestic consumption. However, it can be produced between 31 and 55% alcohol content (62 and 110 U.S. proof).
100% Agave
Blanco tequilas are unaged, and bottled or stored immediately after distillation. But sometimes they're aged less than 2 months in stainless steel or neutral oak barrels.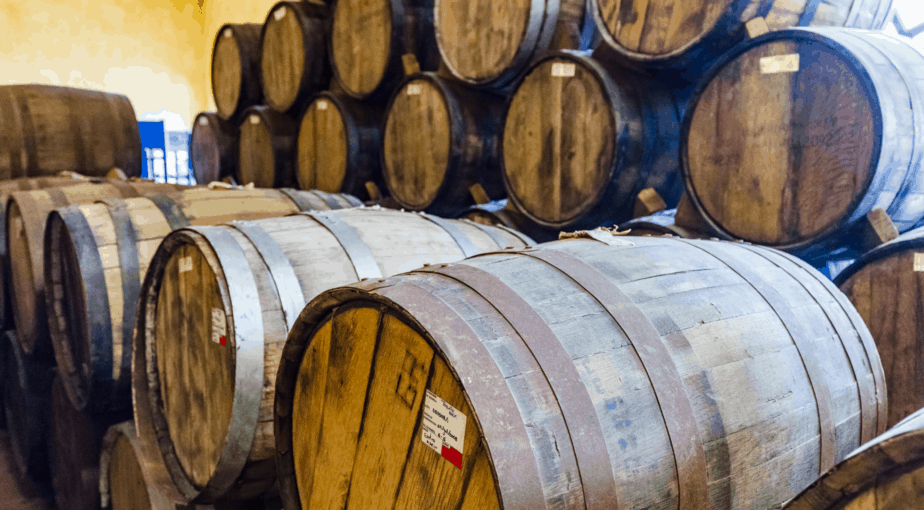 Since blancos are usually unaged, they tend to have stronger flavors than other varieties of tequila. The bold flavors of distilled agave hit the drinker up front, like a jolt of electricity helping to put your world in order.
If you've had bad experiences with tequila, it's likely because many knockoffs tequilas have nearly as much sugar in them as agave. The only real tequila is 100% agave, so don't settle for less.
Tequila and the Worm: Don't Fall for the Gimmick
Adding worms or scorpions to a tequila bottle is nothing more than a marketing gimmick. Don't fall for it.
In fact, the tequila regulatory council does not allow gusanos or scorpions (which are sometimes also added to mezcals) to be included in tequila bottles.
Here are some other tips for enjoying your tequila experience:
Avoid anything aged over 4 years. Many tequila experts believe that aging the spirit for longer than 4 years will degrade the agave flavors.
Don't shoot tequila, sip it. Breathe in the aromas. Let the flavors open up. Best results come from a tasting glass or snifter.
Pair it with food. We recommend tacos with slow cooked beef, chipotle chilies, tomatoes, white onion, and chorizo.
Look out for "ice-cold chilled" on the bottle. Chilling any alcohol reduces smells and flavors associated with a lower-quality product. High-quality tequilas are typically best enjoyed at room temperature.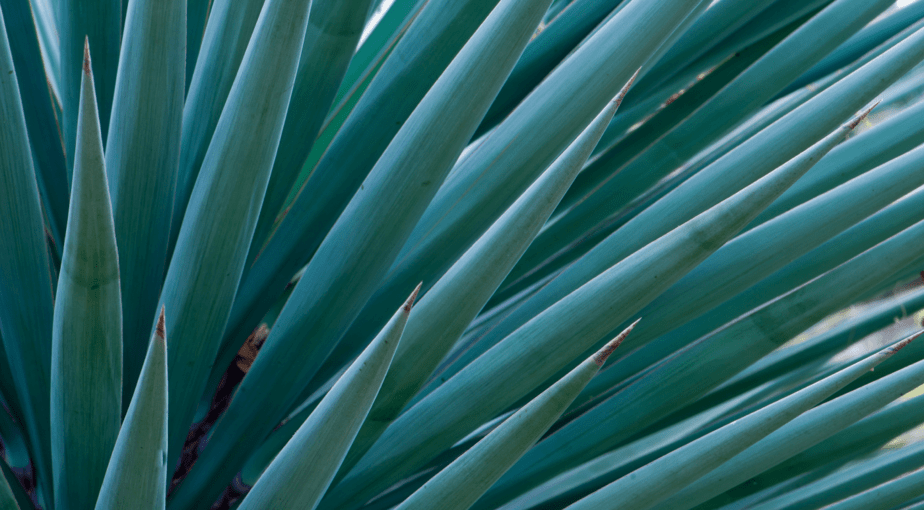 Tequila Cocktails
Fans of Bloody Marys can try tequila instead of vodka. Or instead of a gin and tonic, try a paloma with tequila and grapefruit soda. Enjoy it over ice.
Other popular tequila cocktails include the margarita, made most commonly with tequila, Cointreau, and lime juice.
Also be sure to try tequila martini variants, a Tequila Sunrise (tequila, orange juice, and grenadine), or the Matador (blanco tequila, pineapple juice, and lime juice).
In some regions of Mexico, it is popular to drink fine tequila with a side of sangrita. Sangrita is a sweet, sour, and spicy drink typically made from orange juice, grenadine (or tomato juice), and hot chili.
Enjoyed this way, equal-sized shots of tequila and sangrita are sipped alternately, without salt or lime.
Another popular drink in Mexico is the bandera. Named after the flag of Mexico, a bandera consists of three shot glasses: lime juice (for the green), white tequila, and sangrita (for the red).
Outside Mexico, a single shot of tequila is commonly served with salt and a slice of lime. However, drinking tequila with salt and lime is likely to remove much of the flavor.
Methodology
Walk into any bar or liquor store, and there will likely be some blanco tequila. But truly great blanco tequila is hard to find.
To come up with this list, we combed through hundreds of reviews from everyday drinkers as well as tequila experts and connoisseurs. We spoke with bartenders and passionate tequila aficionados, and we even sampled some tequila ourselves. (For science.)
As we examined the offerings from dozens of different brands and distilleries, here's what we were looking for:
Price point

Distillery of origin

Distinctive or unusual flavor notes

Whether the tequila was best suited to sipping, mixing, or both
Best Blanco Tequilas
Related rankings
Here are some commonly asked questions for the first-time tequila drinker. Whether you're looking to unwind with a sipping tequila, or make some margaritas for your house guests, use this information to make your tequila-drinking experience even more enjoyable.
What are the types of tequila?
Silver – Blanco – Plata – White – Platinum
This type of tequila is the blue agave spirit in its purest form, where the true flavors and the intensity of the agave are present. 
Blanco tequila is generally bottled directly after distillation, or stored in stainless steel tanks to settle for up to 4 weeks.
Blanco products that are aged for up to 2 months provide a smoother spirit, sometimes referred to as "Suave."
Gold – Joven – Oro
Sometimes referred to as mixtos, these tequilas are used in many restaurants and bars for mixed drinks. Colorants and flavorings have been added prior to bottling this tequila. These "young and adulterated" tequilas are less expensive than other varieties.
Sometimes, however, "Gold" or "Joven" Tequila can be silver tequila blended with a reposado and/or añejo tequila. These golds keep the 100% agave classification.
Reposado
With a golden hue and a flavor balancing agave and wood, a reposado tequila is in the first stage of "rested and aged." Tequila is aged in wood barrels or storage tanks between 2 months and 11 months.
Añejo
Añejo tequila is aged for at least one year, but no more than 3 years. It's typically darker in color than a reposado, ranging into a deep mahogany hue that you might find in a cognac or brandy.
Añejos typically have the most complex and nuanced flavors of all the different types of tequila.
What is the best sipping tequila?
As we mentioned earlier, making good tequila takes time and a lot of effort. It's best to slow down and enjoy it. Here are our picks for some of the best sipping blancos on the market.
Tequila Ocho Plata
Made with blue agave and best enjoyed neat, Tequila Ocho Plata is aged for just over 8 weeks in ex-American whiskey barrels. Sip it and enjoy a refreshing and clean flavor.
Casa Dragones
Known for incredible quality, Casa Dragones has a perfectly balanced flavor profile of pear, spice, and vanilla. This is one of the best sipping tequilas to enjoy year-round.
What is the best tequila for shots?
Shooting tequila can go one of 2 ways: It can either turn you off of tequila forever, or you can find a bracing, head-clearing ritual. Here are three of the very best blancos to shoot.
Milagro Silver
This agave-forward tequila is crisp, fresh, and smooth on the nose with notes of refreshing citrus and spicy black pepper on the finish. It's best served chilled with a slice of lime to bring out the tequila's vegetal side.
Don Julio Blanco Tequila
This silver tequila is a great go-to shot. A citrusy burst of lemon, lime, and grapefruit hits your nose, followed by a sweet, light flavor and a grassy finish.
What is the purest tequila?
With fewer calories than beer and wine, tequila is considered by some to have positive health effects. In particular, tequila is ideal for celiac sufferers or those looking to go gluten-free.
Blanco tequila is the purest type of tequila. Made with 100% agave, it is more pure than aged tequilas like reposados, or mixed tequilas that include other types of sugars, like mixtos.
RAVE Recommends
No tequila experience is complete without these tequila-drinking accessories.