Kanibi is a relatively new but high-competing CBD company based in the U.S. that offers both consumable and topical CBD products.
Despite its age, Kanibi's expertise shines through in the quality of its product packaging, the brand's message, and its average CBD price per milligram. While Kanibi isn't the cheapest company on the market, its high degree of transparency and professionalism elevates it above some other brands.
The products are conveniently categorized by delivery method, including sections for CBD tinctures, CBD gummies, CBD softgels, and CBD creams. Available potencies range from 10 milligrams (gummies) to 1,500 milligrams (tinctures), with a 2% "low average variance," the acceptable deviation in the industry being 10%. The 'variance' in a CBD product refers to how much variance there may be in the amount of CBD contained versus the amount labelled on the packaging, since it's not always a precise science in large-batch manufacturing.
A low variance of 2% against the acceptable limit of 10% tells us that Kanibi is committed to producing the best-quality CBD products possible, rather than simply meeting the baseline standards of the industry.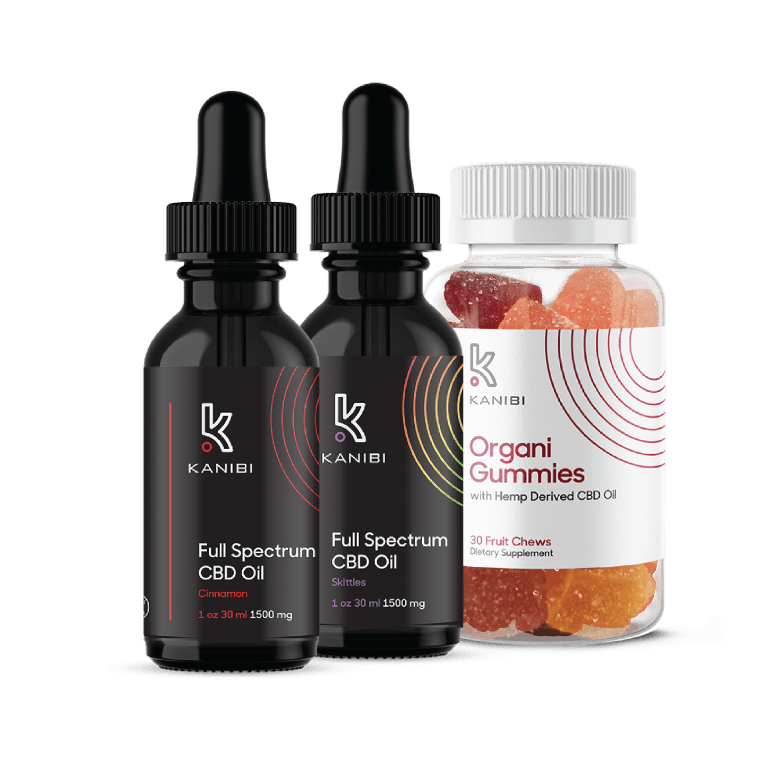 Kanibi's price per milligram of CBD ranges from around $0.06 to $0.12, depending on the delivery method you're looking for. According to sources we've referenced below, you could be overpaying for your CBD if you shell out more than $0.20 per milligram, so this places Kanibi well within the average price in the industry.
In terms of payment, all major payment cards are accepted, making checkout an easy process. You can also opt to schedule monthly payments via a credit line offered by ViaBill. And if you're visiting the website as a new customer, you can earn a 15% discount by signing up for the company's mailing list. However, aside from a military discount, other discounts appear to be few and far between.
Shipping is available in as little as two days if you live within the United States, though Kanibi has recently broadened its reach, offering shipping services internationally to countries including those in the United Kingdom. Just be sure to check whether your country is on the list of "banned countries" for export, which is clearly detailed on Kanibi's shipping information page.
Pros
Average price per milligram of CBD
All products are double third-party tested
Incredibly transparent company
Credit line offered through ViaBill
International shipping now available
Cons
Only webform / email support available
Limited flavors for consumables
No flavorless tinctures offered
Shipping chargeable below $100
About the Company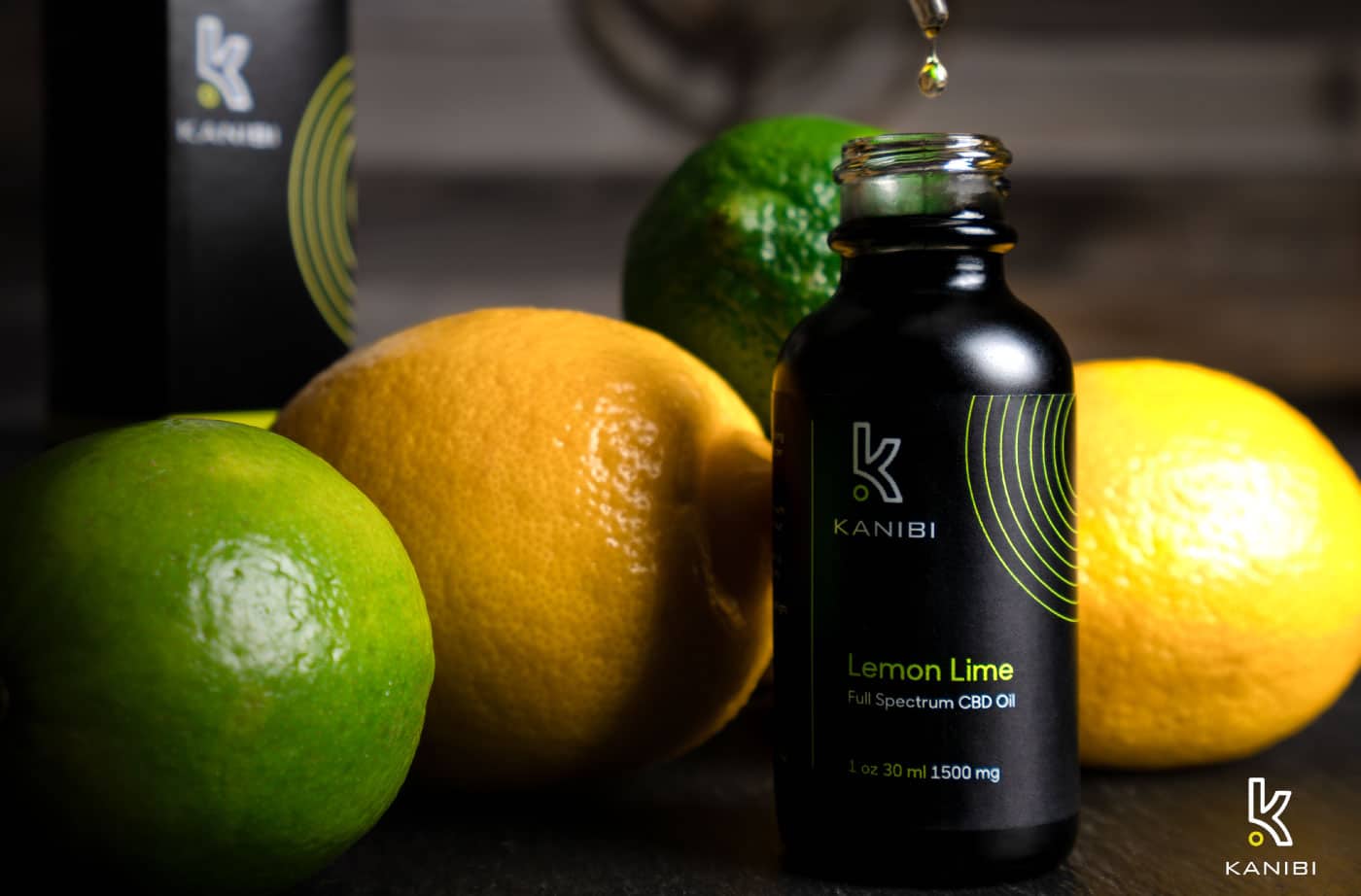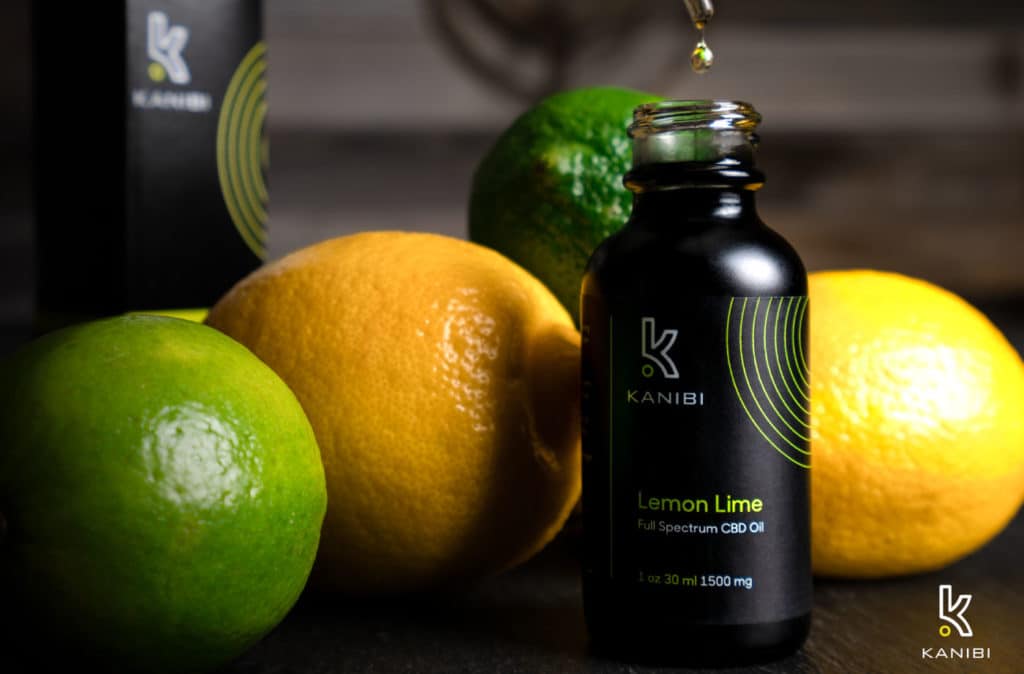 Kanibi has been around since 2019, offering full- and broad-spectrum, and CBD isolate consumables and creams. One of the main promises Kanibi makes is that all of its products are double third-party tested, meaning they have undergone two separate laboratory trials for analysis on their CBD content. This information isn't withheld from the public; clear lab reports detailed on the website.
CBD is still a relatively new product, so you'd be right to do your due diligence before ingesting it or rubbing it onto your skin. Bear in mind that while marijuana is still illegal in many states throughout the U.S., these CBD derivatives from the hemp plant are legal providing they contain less than a federally prescribed volume of THC.
The good news is that according to its website, Kanibi has pledged to never use any artificial colorings, flavorings, sweeteners, or dyes in its product lineup. The brand also goes to great lengths to use organic ingredients in its product line in addition to avoiding gelatin in certain consumables.
As referenced above, all products offered by Kanibi at the time of writing have been double third-party laboratory tested. What's more, the results are published on each of the product pages of the company's website, offering complete transparency (just click on "Test Results" on any of the product listings).
Regardless of the country from which you are buying products, you'll know exactly where you stand in terms of their delivery. Shipping information is made available for all countries, with any unsupported countries clearly detailed. All customers are also offered a 30-day money-back guarantee regardless of whether the product has already been opened and tested.
Kanibi's website is also extremely user friendly in other ways, particularly for first-time users of CBD. On each product page, you'll find recommendations on how to take each product, in addition to dosage recommendations. If you find that a particular product isn't meeting your desired expectations in terms of any potential effects, then there is clear guidance on how to safely up your dosage until you reach the effect you want.
Reputation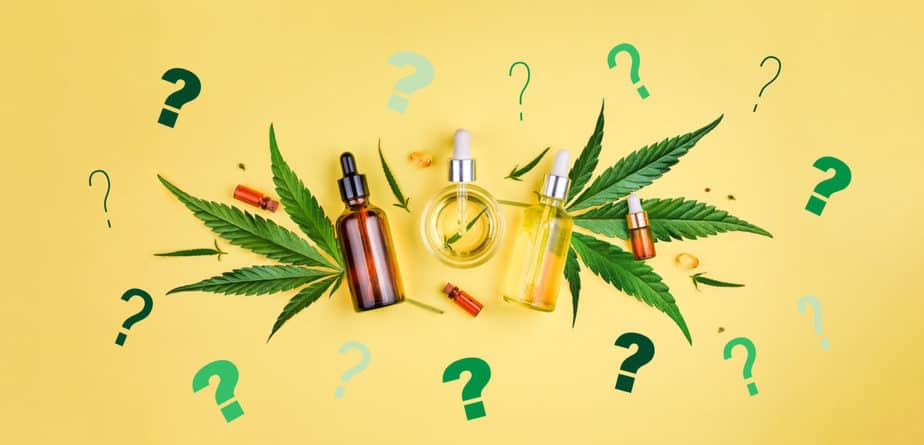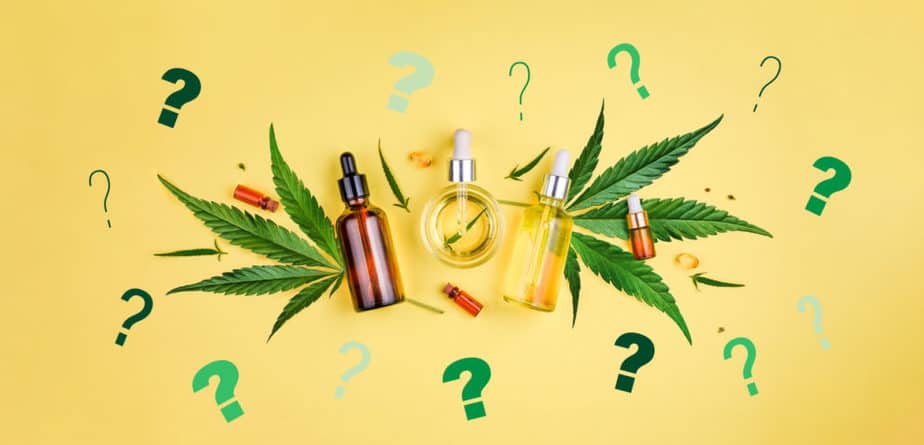 We've struggled to find any negative press on Kanibi; in fact, most of what we've read online has been positive, including the reviews on its own website. However, let's face it; in the current age of the internet, you've got to take everything with a pinch of salt, which is why we've done a little investigative work of our own.
The good news is that there's no evidence to be found of collusion or inventing fake reviews. Kanibi's homepage features a number of influencers doing their thing, and while there are very few Kanibi hashtags circulating on the social media platform, the posts featuring its products appear to be genuine; they don't belong to accounts promoting a plethora of different products.
Dive a little deeper into the individual product pages, and you can see the full list of reviews that have been left by those making a verified purchase. While most of the reviews are four or five stars, they do highlight minor niggles such as the bottles being opaque instead of translucent, plus the pictures all appear to be of real people. The bottom line is that these reviews do appear to be genuine.
That said, one of the biggest consumer websites that is generally considered a good source of truth — TrustPilot — lacks any reviews for Kanibi's website or products. And aside from company reviews on CBD websites, there's little else in the way of publicity for this brand right now compared to some others. However, the company has only been around since 2019, so given enough time, word should spread.
Of course, we also can't ignore the fact that Kanibi has passed U.S. Food and Drug Administration inspections and has been approved as GMP-compliant (Good Manufacturing Practices) by the same organization. These are not credentials that are simply handed out, and it means that the quality of Kanibi's manufacturing and sales processes have met stringent standards set out by the FDA.
Upon further research, you'll find that there are numerous websites with small pieces written about Kanibi. Some have even gone as far as to call the company "boring" in its approach to the market, to which Kanibi's Peter Van Newhyzen is quoted as saying, "We're OK being boring. … We don't need to see huge wins immediately. Our whole approach is that we're kind of crazy about every aspect of our business. We want to be the best in every single phase."
He goes on to explain how the company's goal is to separate the misunderstood ideas of the origins of CBD and its health benefits, and how many people who are not knowledgeable about CBD might think of it as a recreational product. Well, from the approach on the Kanibi website, they certainly succeed in coming across as a professional provider of CBD products.
Extraction and Manufacturing Process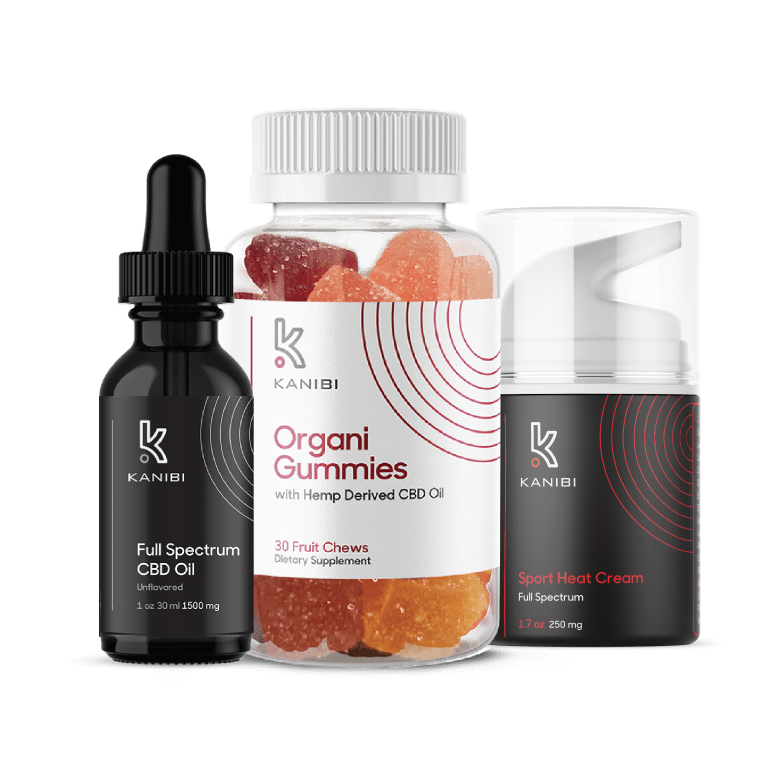 First, the good news: CBD oil contains CBD, which is derived from cannabis. However, the psychoactive component — tetrahydrocannabinol, or THC — has been removed. Some CBD oils do still contain trace amounts of THC, but the amount must be less than 0.3% to be classed as federally legal. This means that provided you buy your CBD oil from a reputable supplier, you're not breaking any laws, and all of Kanibi products contain less than 0.3% THC.
Some companies producing CBD goods rely on their own farming operations, which can limit both availability and quality. However, Kanibi has connections with various farmers across the nation, which gives the company direct access to varied and high-quality sources of hemp.
One of Kanibi's most popular products, a full-spectrum CBD oil tincture, is derived from Kentucky hemp. It uses MCT (medium-chain triglyceride) oil as the carrier, a class of saturated fatty acids that are linked to numerous health benefits. Usually derived from coconut oil, it has been reported that MCT oil may help with weight loss, improved energy levels, and a reduced risk of heart disease.
In terms of edibles, it's great to see Kanibi embracing the dietary requirements of the modern world. Some of its products are gluten-free. What's more, the CBD gummies are made with entirely organic ingredients; they also contain no gelatin — instead opting for pectin — which means vegetarians can order with confidence. That said, the softgels do contain gelatin. With some luck, the company may find a way to switch to a vegetarian-friendly alternative in future.
Overall, the consumable products offered by Kanibi are made with CBD that is extracted using "gold standard" C02 extraction. This is a clean extraction method, and without getting too scientific, it uses high-pressure carbon dioxide to draw the essential cannabinoids, terpenes, and waxes from the hemp plant, creating a clean base oil that lacks the psychoactive THC elements. In terms of the non-consumables, such as the sports creams, the same 100% organic U.S.-grown hemp is used, in addition to the kind of ingredients you'd expect to find in a cream (shea butter, alcohol, aloe vera, and so on — see our specs section for more information).
While Kanibi doesn't go into great depth on its manufacturing process, the brand does highlight that it is GMP compliant. GMP, or Good Manufacturing Practices, as mentioned before, are standards set out by the U.S. Food and Drug Administration (FDA), so you can rest assured that its process has been regulated by tried and tested government standards. The facility that Kanibi uses for its manufacturing process has also been subject to FDA inspection according to the website.
Range of Products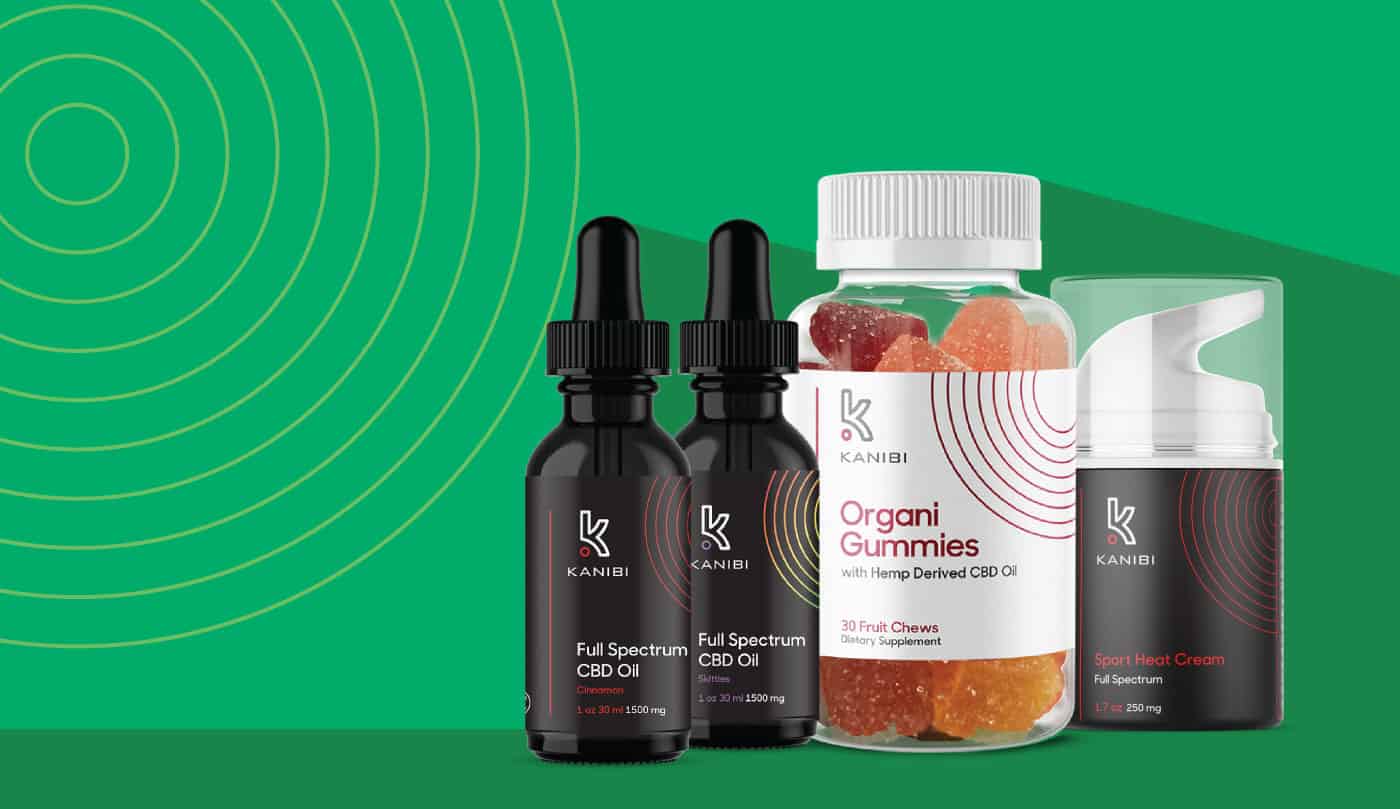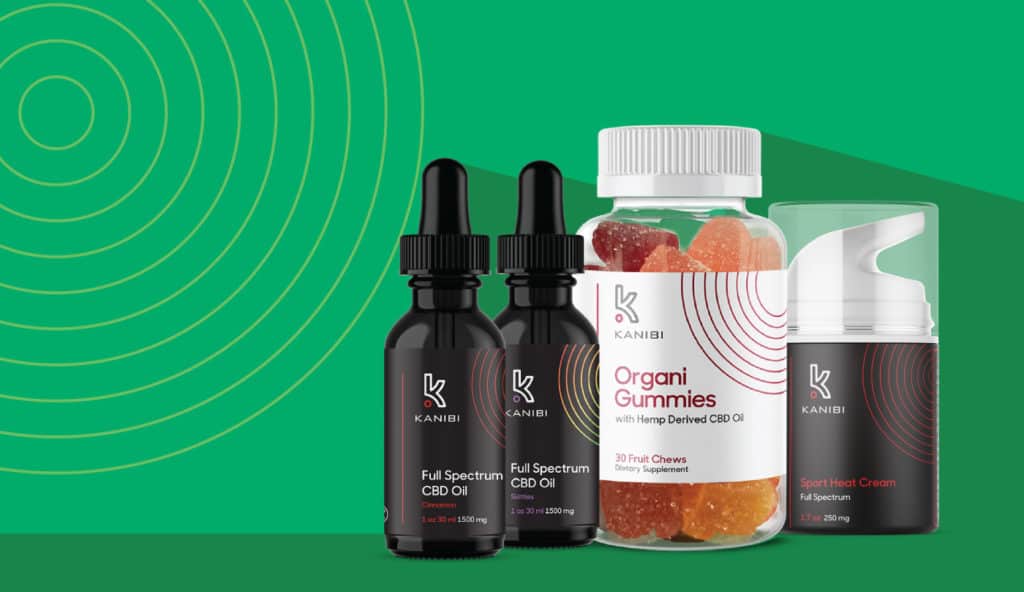 As a quick overview, Kanibi produces a range of six different CBD products. These include a full-spectrum CBD oil tincture, gummies, sports heat cream, full-spectrum softgels, an isolate oil tincture, and a cooling gel roll-on. You can also pick up one of several combination packs.
If you're stuck on choosing a product, then think about what would be most convenient for your lifestyle. Athletes and people suffering from muscular aches might want to opt for a sports cream or roll-on gel. According to the Kanibi website, CBD taken orally can take up to two hours to reach the skin and muscles. Or, if you're using CBD to help ward off anxiety, softgels or gummies are useful for carrying around during the day, not to mention discreet.
But Kanibi's full-spectrum CBD oil is one of its most popular products, carrying an average five-star rating from nearly 300 reviews. At around $69/$129 (750mg/1,500mg), it's sourced from organic Kentucky-grown hemp and uses MCT oil as a carrier. The five available flavors are Skittles, peppermint, lemon lime, choco mint, and cinnamon.
A quick look at health.com's article titled "How to tell if you're overpaying for CBD oil" reveals that the average cost of CBD tinctures tends to run at around $0.05 to $0.20 per milligram of CBD. With this product, you're getting approximately 1 milligram of CBD for around $0.11-$0.12, so somewhere in the mid-range of that average — not bad value at all.
It's also widely accepted that using a tincture sublingually — under the tongue — makes the CBD more bioavailable; that is, your body should absorb more of it, and you should see the effects more quickly when compared to ingesting or using it other ways. According to an article by webmd, CBD is "… not very well absorbed orally …" at around "less than 20 percent. … "
If you're always looking out for a deal, or just don't know which products to try, then one of Kanibi's combo packs might be worth a look. For example, picking up two bottles of 1,500-milligram CBD oil and a sport heat cream (250 milligrams) individually would set you back $356, but purchasing all three as a bundle will cost you $320. Kanibi also routinely runs sales on certain products. At the time of writing, the bundle was reduced to just $229 thanks to a half-price sale on the sport heat cream; purchased separately, you'd pay $306.
Finally, if you're wondering about the accepted dosage for a first-time user, there's no easy way to say how much CBD a person should take. Like with alcohol and other relaxants or stimulants, it all depends on factors like individual body weight and body chemistry. According to the Arthritis Foundation, you should start with only a few milligrams a couple of times each day. Though to follow Kanibi's recommendations, be sure to leave around five days between upping your dose if you aren't seeing the effects you'd like.
Purchasing Process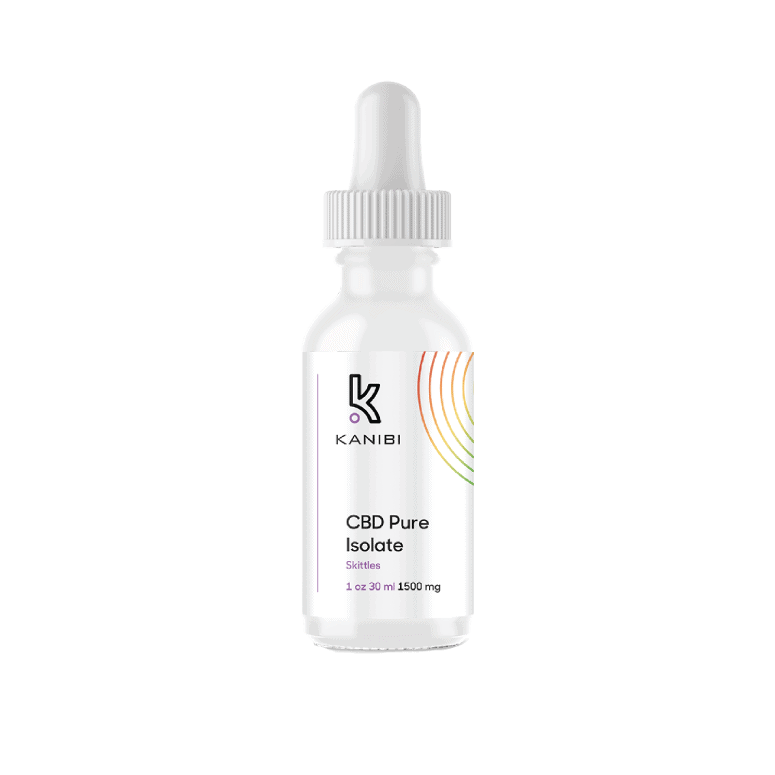 The process for purchasing from Kanibi is straightforward. First, you'll want to decide on the products you want, in addition to the strength and size. For example, the CBD tincture oil is offered in five flavors and in two potencies — 750 milligrams and 1,500 milligrams. Opting to "buy now" will add the products to your cart as it would with any retail website, and you can simply checkout. With a little math, you can work out the best value for money on each product offered (for example, you get more milligrams of CBD for your money by opting for ingested products).
Payments can be made using any of the usual major credit cards, and shipping rates vary depending on your products and location. Speaking of which, Kanibi can also ship internationally, though this excludes a number of banned countries, including Albania, Algeria, India, Italy, Lithuania, Macedonia, Morocco, Nepal, Norway, Romania, Russia, Tunisia, and Ukraine. Of course, international shipping will attract higher shipping rates than domestic shipping.
Alternatively, you can choose to pay using a service known as ViaBill, which is a credit line that breaks your order cost down into monthly payments. Just be wary of whether you can afford to meet the repayments if you're choosing this option, as a lot of recent media coverage has been negatively targeting the explosion of "buy now, pay late" options.
As an alternative to one-off orders, Kanibi has followed a similar tactic to Amazon in offering a "subscribe and save" feature, which can net you an additional 10% off the price of products. Once you choose this option, Kanibi will dispatch and charge you for the product at regular intervals, which can be set anywhere from 1 to 12 weeks. This is a handy feature if you're continually using the same products, though think about whether you need this feature if you're trying out a product for the first time. CBD oils aren't exactly cheap, and the last thing you want is to end up with a stack of pricey bottles that you'll never use.
If you're a new customer, it's worth keeping an eye out for the mailing list popup on your first visit to the website. Sharing your email address and joining the mailing list could net you a 15% discount on your first purchase. Similarly, using a quick Google search at the time of writing, we were able to locate several 15% discount coupons. Kanibi has also been known to offer a military discount, though locating the code for this can be more difficult and might necessitate using the contact form on its website.
Transparency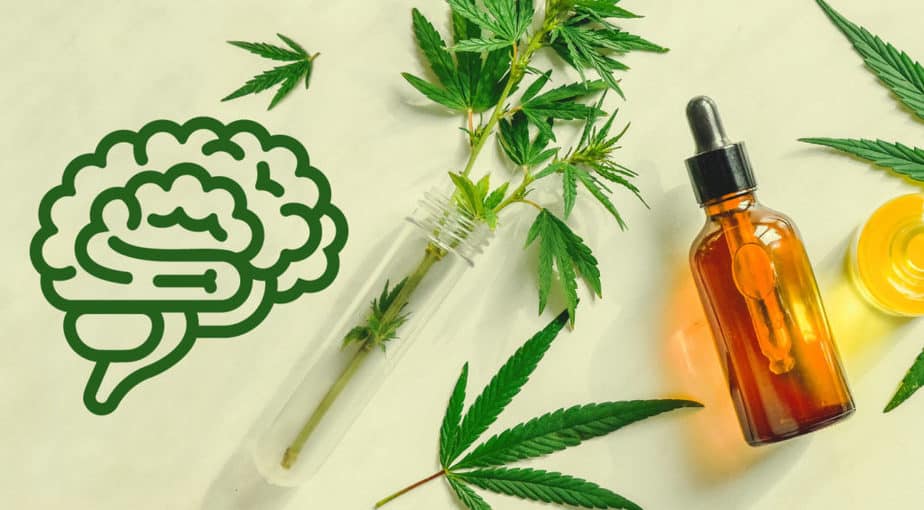 CBD consumables and creams are a relatively new product type, so you'll want to know exactly what's going into your body. We can't really fault Kanibi on its transparency, as its website offers more information on each product than you'll typically find on any other website selling everyday foods and other essentials.
On every product page, you'll find a brief overview of the product, including directions for use and how long you should expect to wait for any potential effects. This is typically followed by an overview of the contents of each product, including the total amount of doses, the amount of CBD and THC (<0.3%) contained within, and the ingredients. You'll also find a section that details the outcome of the double third-party laboratory tests.
At the bottom of each page, there are also several frequently asked questions (FAQs), though we could think of a bunch more questions that most first-time users would have, so these are still fairly limited — perhaps, again, due to the fact that this is a relatively new company to the scene.
Below this, you'll also find an non-concatenated list of all the reviews that previous verified customers have left for their purchase, which is something we appreciated, as there's no better social proof than seeing comments from other people who have used the same product.
We also respect the fact that Kanibi shares its certificates of analysis on its website. By comparing the lot number on your packaging to those listed on this page, you can view information that includes your CBD oil's botanical source, manufacture date, lab analysis results, and ingredient breakdown. Among other information, these certificates will show you how each product has been tested and passed for the absence of residual solvents, heavy metals, pesticides, and other undesirable elements.
Again, this transparency is further continued through to the company's blog, which is regularly updated and contains posts from within the past week at the time of writing. The blog essentially functions as an extended FAQ section, answering questions such as, "Can I give CBD oil to my pets?", "Is CBD legal?", "How long does it take for CBD oil to work?" and instructions on "How to read a lab report." Thanks to the blog, that last post allowed us to understand the inner workings of the laboratory testing process at Kanibi.
Our one complaint would be that this company seems to exist in its bubble. Before we make a purchase, we like to be able to verify a company we haven't used before by checking out reviews and information on other websites.
However, outside of Kanibi's well-designed website, which contains heaps of information, it's hard to find much else on the brand or its practices. Still, the brand does provide more than enough information on its own site to form an opinion, and since Kanibi's manufacturing process is FDA-approved, you should be able to shop with confidence.
List of Specs
Here, you'll find a list of specs for Kanibi products for a quick overview of the various facets of each product.
Consumption Method
Gummies and softgels for ingestion
CBD oil tinctures for sublingual use
Sports creams for topical use
Hemp Strength
100% organic U.S.-grown hemp
Tastes Offered
CBD oil tinctures — Skittles, peppermint, lemon lime, choco mint, cinnamon
Gummies — organic fruit flavorings
Softgels — flavorless
Price per Milligram of CBD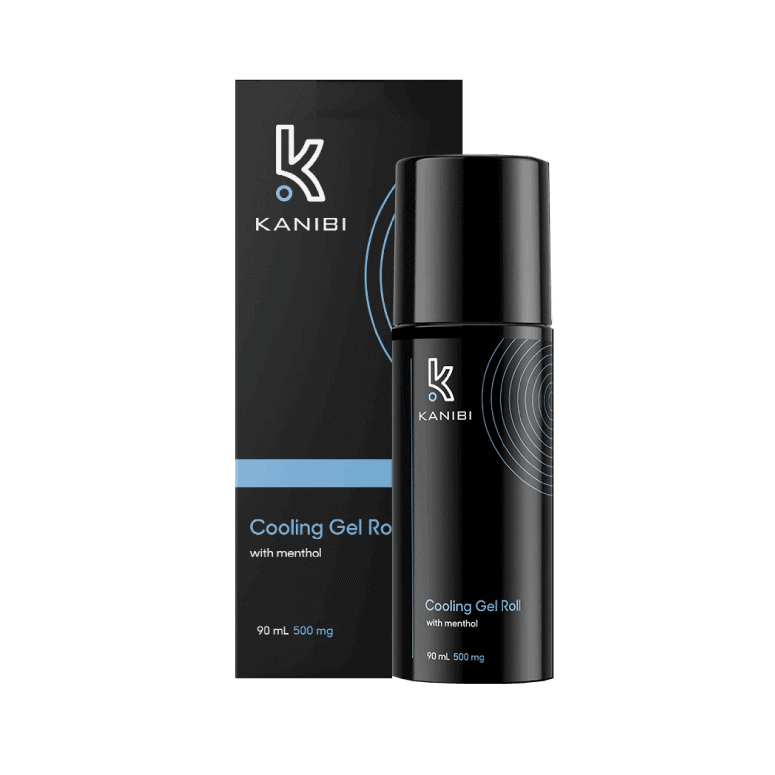 Tincture — $0.12* per milligram CBD
Gummies — $0.07* — $0.12* depending on strength of gummy
Softgel — $0.06*
*based on non-sale pricing
Discounts Offered
15% off for mailing list subscribers
20% military discount
Other time-limited discounts are often offered
Extract Types
Full spectrum
Broad spectrum
CBD isolate
Money-Back Guarantee
Extract Method
Shipping Information
Shipping rates vary depending on method
FedEx two-day, USPS Priority, and standard U.S. shipping
Worldwide shipping offered
Some countries excluded (see "Purchasing process" section earlier in article)
Expansion on Specs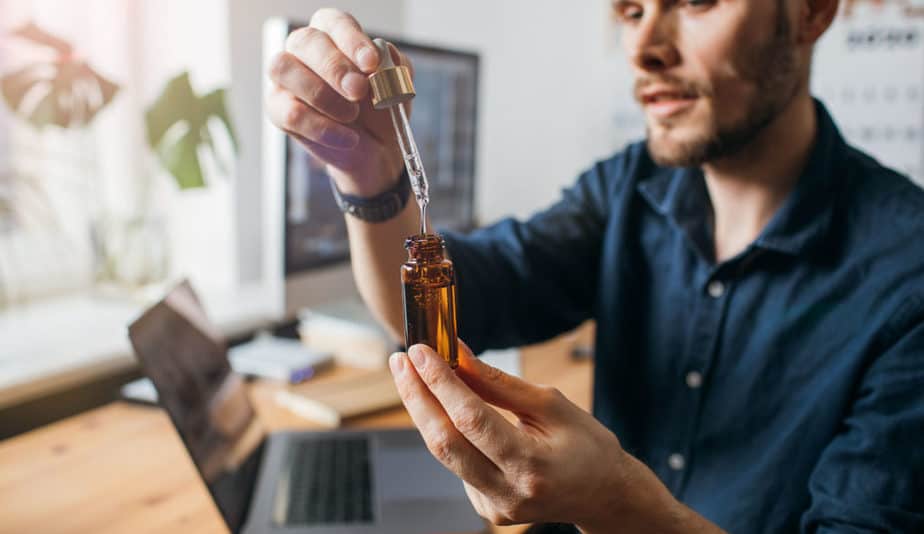 When we talk about consumption methods, there are three common methods, and Kanibi's got them all covered. Two are based on ingesting the CBD orally, and the third is absorption through the skin. The most common types of oral CBD are tinctures, which are designed for sublingual use (under the tongue or swallowing) and softgels or gummies for chewing. You could even add your tinctures to coffee!
When it comes to absorption through the skin, topical creams are pretty common, with many targeting athletes. Bear in mind that CBD, when taken orally has a taste that could be described as "hempy," or plant-like. If that's not your thing, then consider a flavored tincture or fruit gummies. Some companies also offer capsules or vape pens, but these aren't part of Kanibi's lineup.
Price per milligram is important to understand, as the pricing in this industry isn't regulated and can vary widely. As we've referenced in this article, you should aim to pay no more than around $0.20 per milligram, though like Kanibi, most average companies will charge around $0.08-$0.12. It only takes a little simple math to work out what kind of value you're getting. Look for a product's ingredients on its packaging to see how much CBD it contains, then divide this by its price in cents.
Extract types is where things get a little more complicated. Full-spectrum, broad-spectrum, and CBD isolate are the three main types of CBD you'll find in products today. Their differences are in the chemical compounds that they contain. Full-spectrum CBD usually contains a number of compounds derived from the hemp plant, which may include terpenes or other cannabinoids that can result in traces of THC of up to 0.3%.
However, while broad-spectrum CBD can also contain numerous compounds, it is usually completely THC-free. Finally, you've got CBD isolate, which is the purest form and contains no other compounds derived from hemp.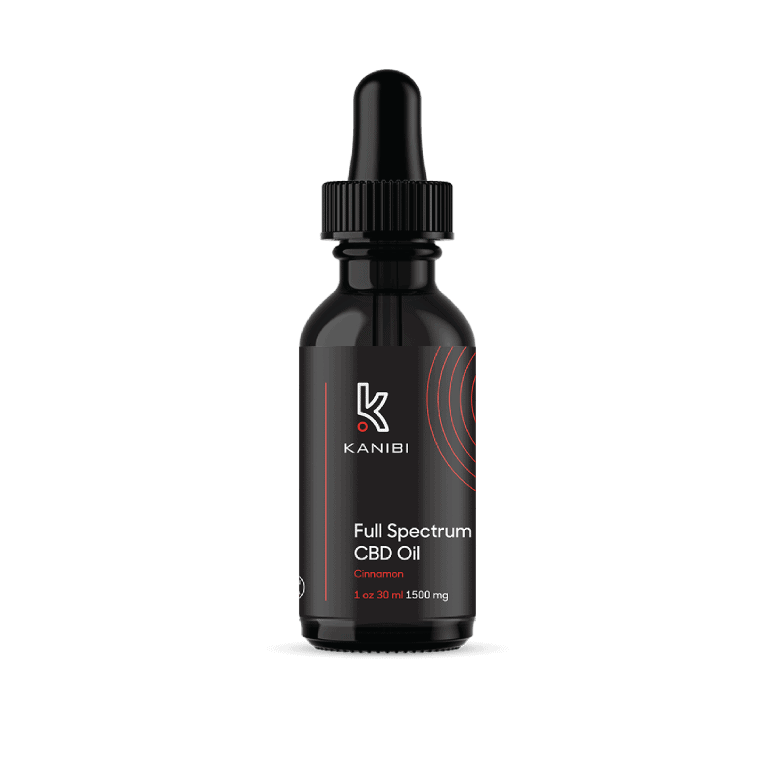 Potencies: 750 milligrams / 1,500 milligrams
Price: $69 / $129
Size: 1 ounce (30 milliliters)
One of Kanibi's best-selling products, its full-spectrum CBD oil tincture, has nearly 300 reviews on its website with an average of five stars. In particular, the verified purchases have praised its pain-relief, anxiety-relief, and stress-relief properties. Available in five different flavors, the product comes in 1-ounce (30 milliliter) bottles — in the opaque black design used on all Kanibi products — of either 750 milligrams or 1,500 milligrams.
It's made from CBD oil sourced from organic-grown Kentucky hemp, and it contains a full spectrum of cannabinoids. The carrier oil, MCT oil, has also been linked to potential health benefits. In other publications, it's been reported that MCT may help reduce the risk of heart disease, encourage weight loss, and more. As a sublingual product, meaning that it is designed to be dropped under the tongue, one key issue raised by consumers is that there's no flavorless option, though there are enough flavors to suit most users.
And as we've mentioned, these are non-psychoactive CBD tinctures and contain less than 0.3% THC to comply with federal law. Aside from the carrier THC oil and CBD hemp extracts, each tincture contains just a few other ingredients, including natural flavorings and natural sweeteners, and the oil has undergone the same double third-party laboratory testing as all Kanibi's other products.
For first-time users, the dosage recommendation is advised at around 10 milligrams per day until you know whether it works for you. If you need to up your dose, it's recommended that you do so in 5-milligram increments no sooner than every five days.
If you're using the lower-strength, 750 milligram oil, then each dropper of 1 milliliter will contain 25 milligrams CBD; for the 1,500-milligram potency, each dropper contains 50 milligrams. The bottle's dropper is also marked so that you can see exactly how much of a dose you're getting. To use this tincture, you simply disperse the oil beneath your tongue and hold it for around a minute before you swallow.
This enables the blood vessels beneath your tongue to begin the absorption process, speeding up any potential effects when compared to swallowing immediately and waiting for digestion to occur.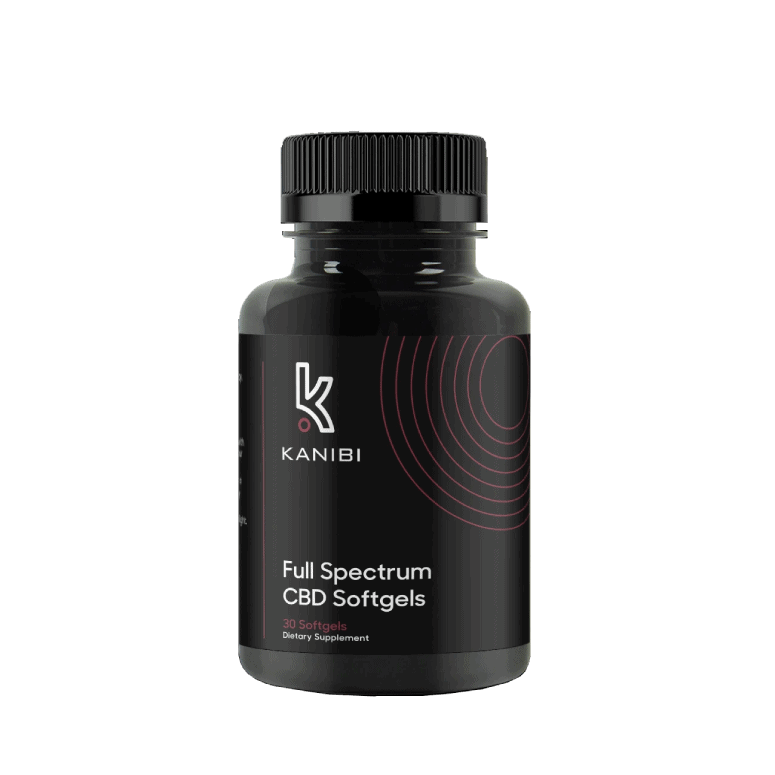 Potencies: 25 milligrams
Price: $118
Size: 30 softgels
CBD softgels are one of the most convenient methods of using CBD on the go. Each of these consumables contains 25 milligrams of CBD, which comes from a full-spectrum hemp extract derived from 100% organic U.S.-grown hemp. Like the tinctures above, they are packaged in an opaque black bottle to help reduce the risk of direct light exposure degrading the CBD within.
Offered completely flavorless, they are one of the most discreet methods of taking CBD while going about your daily activities, which could help to reduce conditions including anxiety triggered by social interactions. There are no flavor options or sizing differences in the bottles of softgels sold by Kanibi. Each bottle comes in at around $118 when not on sale and contains 30 doses.
However, there's a significant discount available if you purchase more than one bottle as part of your order. Up to three bottles can be combined for a total of $177, representing a savings of 50%.
These softgels are manufactured using the same clean C02 extraction process that's detailed in this article. They are also double laboratory tested for their potency, safety, and composition. From these results, you can see that no artificial fillers or preservatives have gone into the manufacturing process. All that they contain is MCT oil and a full-spectrum hemp oil — that's it.
In terms of dosage, it's recommended that you start out with a single softgel per day, meaning your initial supply of one bottle would last you a month. This should be more than enough time to make a judgement on whether they're useful for you. After around a week, if you're not noticing any beneficial effects, then you can take a second softgel daily. Remember, unlike the sports cream that offers more targeted relief, a softgel needs to be digested.
This means that any effects could take up to one or two hours after ingestion to work. However, this does also mean that any effects should last longer than a sports cream or sublingual tincture.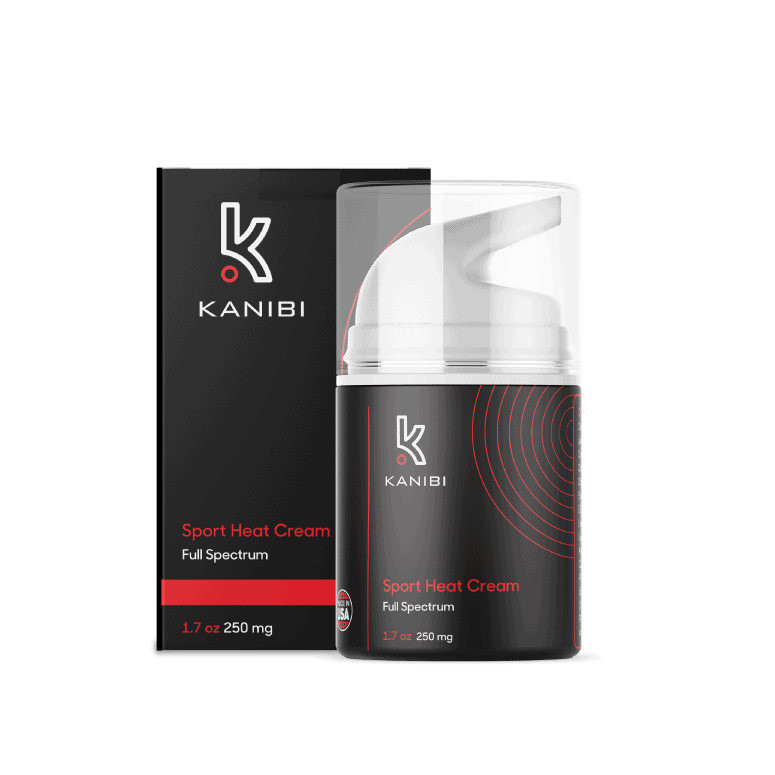 Potencies: 250 milligrams
Price: $98
Size: 1.7 ounces
Kanibi's CBD sports heat cream is ideal for athletes or those who don't like the flavor typically associated with CBD sublinguals. Containing shea butter and aloe vera like many sports creams, there's around 6 milligrams to 8 milligrams of CBD per pump, with each bottle offering up 30 to 40 pumps. In addition to the CBD hemp extract, the ingredients list includes water, alcohol, and other stabilizers.
And compared to ingesting CBD, which can take up to two hours to reach the problem area, this cream could provide instant relief to aches and pains as it is immediately absorbed into the skin. The product is made using 100% organic U.S.-grown PCR hemp. PCR hemp, or phytocannabinoid-rich hemp is a type of CBD oil that differs in its composition to traditional CBD oil.
It typically contains additional compounds due to a different manufacturing process, which allows more of the naturally occurring, beneficial properties to be retained, including flavonoids and vitamins.
The packaging is attractive and wouldn't look out of place in a pharmacy cosmetics aisle. It has a built-in dispenser, meaning none of the fuss or mess that's associated with scooping cream out of a tub. It's advised that you use a single pump for any localized aches or pains that you have from sporting activity, though larger areas could require an additional pump.
It's also recommended to wait several minutes before using more product, though any effects should present themselves within this time. From testing, this cream doesn't suffer from any of the oily, greasy residues that certain creams can leave on your skin, leaving you free to use it on the go without worrying about transfer onto clothing.
In terms of storage, it's well known that sunlight and heat can cause CBD to degrade more rapidly, so you should avoid storing it in a place that's too warm or in direct light. A bathroom cabinet or even a sports bag that's not left directly in the sun should suffice. However, thanks to Kanibi's opaque and dark packaging, it's more difficult for light to penetrate through to the cream anyway.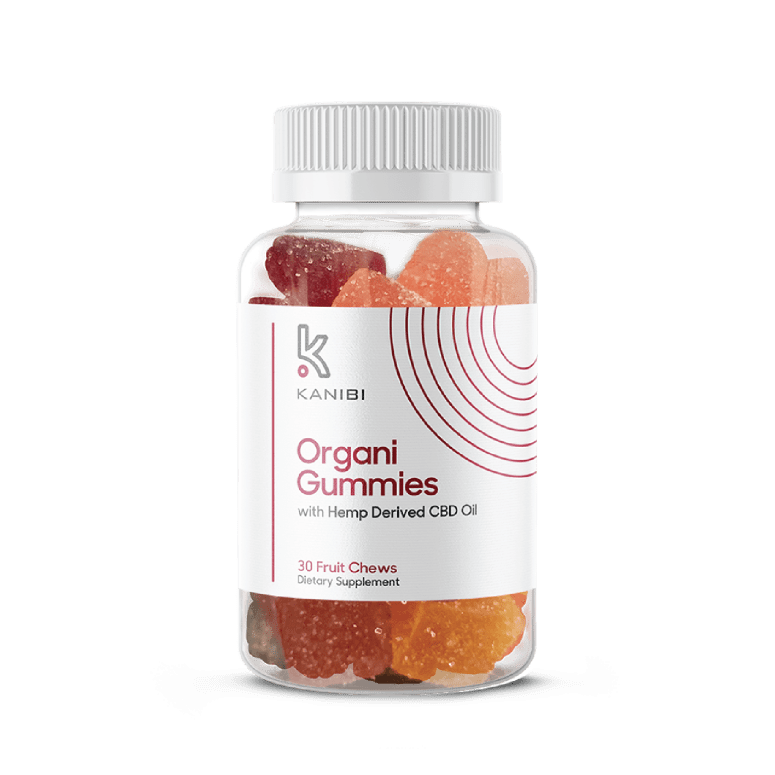 Potencies: 10 milligrams / 25 milligrams
Price: $44 / $64
Size: 30 soft chews
Unlike the softgels, Kanibi's fruity CBD gummies come with natural organic fruit flavorings. This makes them ideal for those who want to enjoy the process of taking their CBD but still want the convenience of being able to do so discreetly and on the go. These gummies have been manufactured under the same GMP-compliant standards, and contain nothing but organic ingredients and CBD distillate.
Each gummy contains 10 milligrams of CBD and are just 10 calories, so you don't need to feel bad about cheating on any diets. A bottle contains 30 gummies for a total of 300 milligrams per bottle. Containing zero THC and made from 100% organic U.S.-grown PCR hemp, the CBD oil used in these consumables is sourced using C02 extraction. Ingredients include cane sugar, tapioca syrup, water, pectin, and natural flavorings — a full list of ingredients can be found on the product page.
Much like softgels, the digestion process means that any effects from these gummies could take up to one or two hours to present themselves. This could be longer or shorter depending on whether you've eaten anything else and the natural speed of your body's metabolism. However, as with softgels, any effects you see should last for longer than they do with an oil-based tincture. Just be sure to follow dosage recommendations by starting with a single gummy and trying a second dose if you're not seeing a desirable effect after the first five to seven days.
One major plus point for the gummies is that they don't just fall below the federally mandated 0.3% THC to be legal; rather, they are completely THC-free, as they are made with a THC-free CBD distillate. While such small quantities of THC that meet the legal threshold should not show up in drug tests, some new users prefer to opt for these THC-free CBD distillate gummies instead, as they guarantee that you won't encounter any issues during a routine drug trial for work or other purposes.
Conclusion
While Kanibi is still a newcomer in the CBD industry, the feedback we can find on the company thus far is overwhelmingly positive. Its products, with an approximate cost of around $0.11-$0.12 per milligram of CBD, are average priced in comparison to the rest of the industry. And there's evidence of continued growth owing to the company's recent expansion to international deliveries to certain countries.
At the time of writing, there are still certain products that Kanibi doesn't offer that you can find elsewhere, such as capsules and vape pens. However, given the company's expansion and recent entry to the market, it could well be that we see these appear in the near future. 
*These statements have not been evaluated by the Food and Drug Administration. This product is not intended to diagnose, treat, cure, or prevent any disease.
Dr. Kasey Nichols, N.M.D.
Dr. Kasey Nichols, N.M.D. focuses on sleep disorders and drug-free pain management utilizing both conventional and alternative medicine at his private practice,
Onyx Integrative Medicine and Aesthetics
, located in Gilbert, AZ. He served as the Director of Medical Operation and Administration at a national substance abuse disorder corporation with 16 facilities across seven states. He graduated from Cleveland University-Kansas City with a Bachelor's of Science in Human Biology, graduating with honors, and holds a Doctorate from The Southwest College of Naturopathic Medicine. He holds licenses in both Arizona and Kansas. Dr. Nichols has given numerous talks to professional organizations, given interviews for newspapers across the United States, and numerous television news interviews with ABC 15/CW 61 in Arizona, Channel 3 in Arizona, and others. Dr. Nichols has appeared in
Cosmopolitan
,
Reader's Digest
,
WebMD
,
Healthline
, and many other health and lifestyle publications.