Is CBD legal? Until very recently, the answer to that question was a matter of intense debate. Today though, we can provide a thorough answer as to why CBD products are federally legal while exploring the complications surrounding state level legality and other regulations.
The passage of the 2018 Farm Bill has dramatically changed the legal landscape of CBD.
The new Farm Bill allows for broader hemp production and explicitly removes CBD from the Controlled Substances Act, which previously connected CBD extracts to the federally illegal THC extracts of the cannabis plant. It also allows for the transport of hemp products across state lines and imposes no restrictions on the sale or possession of CBD products or other hemp derived CBD products.
In other words, hemp has come a long way since 2014–back when people were still unsure about CBD products. Back then, people were still convinced that CBD had some unsavory and 'less than legal' connection to medical marijuana.
Below, we'll look at recent history in order to get a sense of the scope of the recent changes. And we'll go into the details of the new law — what exactly has been legalized and how it could affect you as a consumer.
Table of Contents
Recent CBD History and Legality of CBD Products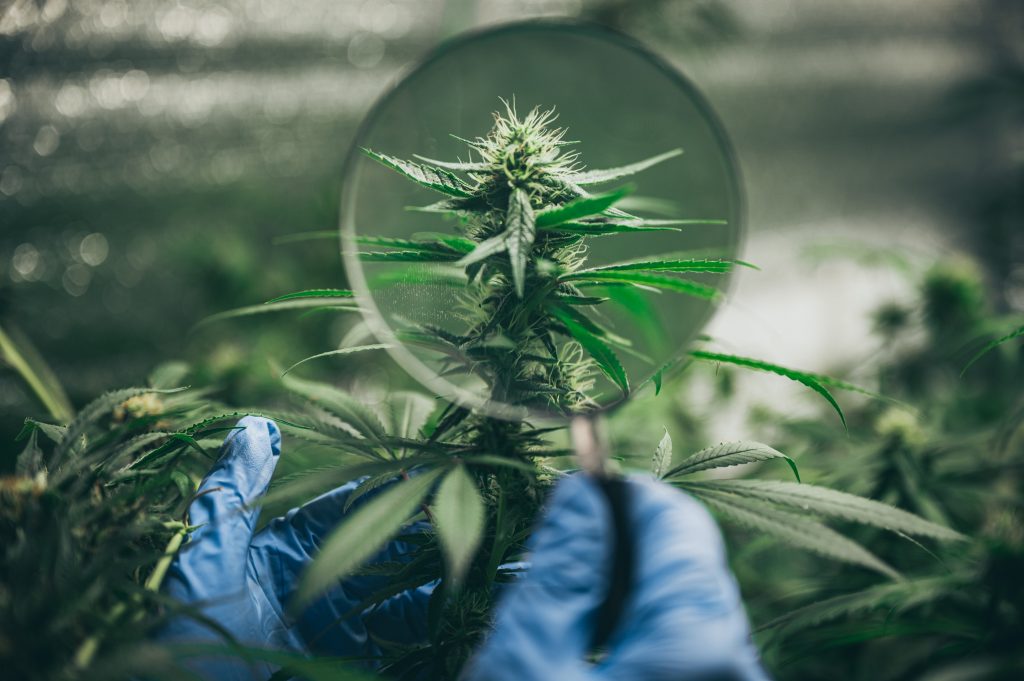 When President Obama signed the 2014 Farm Bill into law four years ago, it was a very big deal for the world of hemp. The Farm Bill is always a massive piece of legislation, but a tiny section in the 2014 version had immense significance for CBD products by re-defining the federal legal status of hemp in the United States.
Specifically, section 7606 provided a framework for the legal cultivation of "industrial hemp" — without a license from the DEA (Drug Enforcement Administration). This allows farmers from all over the country to grow the cannabis plant, so long as the plant contains no more than .3% THC. Specifically, this signed into law a clear distinction between CBD oil and medical marijuana.
For the first time since cannabis was listed as a controlled substance, farmers can legally grow, process, and sell industrial hemp and hemp extracts, creating a safe market for all kinds of CBD product. Thus we have seen a veritable explosion in popularity and availability of CBD products.
I mean heck, we now even have a grandmother running an international CBD company with immense success, just look at the story of Joy Organics.
Humble Beginnings for CBD Products and CBD Companies
Of course, it wasn't quite so simple at the start–even after the passing of the Farm Bill.
Farmers could legally grow hemp, but only under state-sponsored hemp research and pilot programs. And they could only grow what was defined as "industrial hemp" (we'll go into that definition later).
Also, in order to qualify as "legal" under the provisions of the 2014 Farm Bill, farmers must also undergo training and be certified and registered with their state's Department of Agriculture.
That sounds clear, right?
And, according to many people in the CBD industry, it was clear and was intended to be clear. CBD, derived from lawfully-grown industrial hemp, is legal. In all 50 states. This has been the position of CBD companies since 2014 and, understandably, they've stuck to it.
Sadly, the DEA disagreed strongly with that interpretation. Without going too far down this particular rabbit hole, it has been the position of the DEA that CBD, until the passing of the 2018 Farm Bill, remained federally illegal under the Controlled Substances Act.
The main problem with the 2014 Farm Bill is that it was silent on key issues like:
How to obtain and transport hemp seeds
What exactly constitutes research
The legality of specific constituent compounds like CBD
Hence the state of confusion and frustration within the CBD industry. The language sounded like a clear signal that CBD products were legal, but there remained enough ambiguity to allow a cannabis-unfriendly DEA to continue to treat CBD and CBD products as a controlled substance.
The 2018 Farm Bill changes all that.
It explicitly legalizes the transport of hemp across state lines
It expands on who can grow and sell hemp (i.e., not only research programs)
It specifically legalizes the "extracts, cannabinoids, and derivatives" of industrial hemp
The 2018 Farm Bill: Real Live Bipartisanship in Action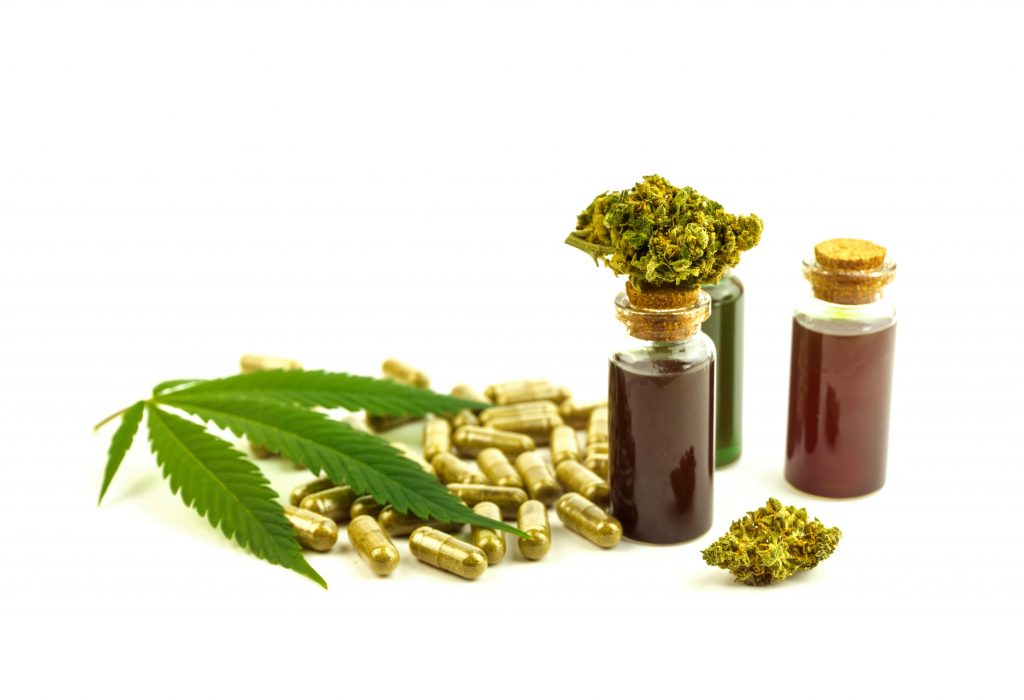 One of the most remarkable aspects of the 2018 Farm Bill — particularly with regards to hemp — is the broad bipartisan support it's had. The bill was passed in the house with a majority of 369-47 and in the Senate by 87-13. Those numbers are very hard to accomplish in these politically polarized days.
So what's so special about hemp?
Well, here's Mitch McConnell's take on it: "At a time when farm income is down and growers are struggling, industrial hemp is a bright spot of agriculture's future."
A bright spot? Well, yes. By 2020, possibly a 20 billion dollar bright spot. Even in the legally obscure environment of the recent past, hemp brought in almost $820 million in 2017.
The reality is that hemp has become very, very big business with a lot of potential for growth. And this is true in traditionally blue as well as red states like Kentucky (Mitch McConnell's home state), which has a booming hemp industry thanks to its industrial hemp pilot program.
Hemp is a fast-growing plant that can be used for all kinds of things — from clothes to paper and biodegradable plastics. And then there's the big earner — CBD and the wide array of popular CBD products. Politicians are generally (there are exceptions) not eager to suppress the money-making potential of hemp and its favorite cannabinoid. Especially since it won't make you high, is not addictive, and has proven medical benefits.
This legislation is going to make farming hemp a lot easier. It means that farmers will be able to apply for crop insurance and will no longer have restricted access to water rights and banking services. Some hope that hemp farming could take the place that tobacco once held in the economy.
What is Industrial Hemp? A Legal Definition
So what exactly has been legalized? Hemp and marijuana are both products of the cannabis plant, but the government has not legalized marijuana (yet).
"Industrial hemp" is the government term for strains of cannabis that contain less than 0.3% THC (tetrahydrocannabinol). Why is the government concerned about the presence of THC? Largely because it's the cannabinoid that makes you feel high when you partake of the marijuana plant.
There isn't only one single strain of cannabis that qualifies as industrial hemp, and different strains will be bred for different purposes. For example, you'll probably want different (more fibrous) hemp for cloth than for CBD extraction. But either way, they must meet the standard criteria of containing less than 0.3% THC to be legal, at the federal level, in the U.S. (Several states have already completely legalized recreational and medicinal marijuana.)
While the 2014 Farm Bill initiated the return of hemp as an agricultural product, it left gray areas when it came to cannabinoids that can be extracted from hemp. But the 2018 version of the Farm Bill has cleared that up in no uncertain terms. The exact language now includes hemp's "extracts, cannabinoids, and derivatives," explicitly removing cannabinoids like CBD from the list of controlled substances.
Implications for CBD Consumers
The fact that CBD is no longer a controlled substance will have wide-ranging implications for consumers. Firstly, the fact that the new legislation has explicitly removed CBD from the list of controlled substances means that, unless your state has laws that explicitly prohibit or restrict CBD, it's definitely legal in your state.
And the change at the federal level may encourage states that have been less friendly towards CBD (hello, South Dakota) to relax their stance. This has already taken place in Alabama.
The DEA was not spending a lot of time chasing down individuals that use CBD anyway, but there was always the chance of local law enforcement choosing to enforce CBD as a controlled substance.
Secondly, the change in legal status will hopefully encourage banks to open their doors to CBD companies. Up to the present, most CBD companies have had to use international banks to run their websites. That's why you might see international fees on your bank statement — or why your bank might turn down a purchase from a CBD company (unless you notify them of the purchase beforehand).
As it becomes easier to grow and sell hemp products, we're probably going to notice a lot of new CBD companies as well. The offerings are already dizzying, and without government oversight, you'll have to do your homework to make sure you're getting quality CBD oil.
Most importantly, though, the fact that CBD is no longer a Schedule I substance will make it much easier for scientists to obtain funding for research into the cannabinoid. The federal regulations have made this difficult in the past and have impeded the progress of our understanding of the cannabinoid.
We'll see larger, more robust studies taking place and begin to get some solid clinical evidence of what CBD can (and can't) do. That is very good news for those who are already using CBD to treat conditions that range from arthritis to epilepsy.
The United States is in the process of re-thinking its relationship to cannabis and, so far, it's been pretty messy. The 2018 Farm Bill signals a new era in America's relationship to a plant that has been used for millennia. The taboos around using cannabinoids for wellness are fast disappearing, and the government is beginning to catch up.
The Strange Relationship between the FDA and CBD Products
One lingering problem though is that the FDA has been less than eager to acknowledge any difference between CBD product derived from industrial hemp and illegal forms of Cannabis Sativa. Even CBD isolate, which is chemically pure CBD powder has not earned any love or recognition from the FDA.
Instead, the FDA seems poised to only accept pharmaceutical grade CBD products. Additionally, the FDA has expressed legitimate concerns with how CBD companies are marketing their products. Specifically, the FDA expressed its concern that CBD companies violate the Federal Food, Drug and Cosmetic Act (FD&C Act).
In other words, the FDA believes that the over-aggressive marketing of CBD companies may put the health of consumers at risk. While a large of number of clinical trials have found no major risks, there are some side effects to consider. Likewise, it's important to remember that most–if not all–of the studies on CBD have been conducted in recent years.
Thus they are unable to conclude with real certainty as to whether there might be some long term side effects of greater severity to be concerned about. With these considerations in mind, we can understand why the FDA is hesitant to lend their full support to the CBD industry–that is, until their concerns are dealt with.
And in large part, the responsibilities of this fall on the shoulders of the most popular CBD companies. They must establish a high standard of scientific honesty and transparency, since the FDA specifically mentions the marketing of CBD products as the major red flag.
Our CBD Library
– Best CBD Oil for Vaping
– The Best CBD Oil for Dogs
– Best CBD Oil

Dr. Kasey Nichols, N.M.D.
Dr. Kasey Nichols, N.M.D. focuses on sleep disorders and drug-free pain management utilizing both conventional and alternative medicine at his private practice,
Onyx Integrative Medicine and Aesthetics
, located in Gilbert, AZ. He served as the Director of Medical Operation and Administration at a national substance abuse disorder corporation with 16 facilities across seven states. He graduated from Cleveland University-Kansas City with a Bachelor's of Science in Human Biology, graduating with honors, and holds a Doctorate from The Southwest College of Naturopathic Medicine. He holds licenses in both Arizona and Kansas. Dr. Nichols has given numerous talks to professional organizations, given interviews for newspapers across the United States, and numerous television news interviews with ABC 15/CW 61 in Arizona, Channel 3 in Arizona, and others. Dr. Nichols has appeared in
Cosmopolitan
,
Reader's Digest
,
WebMD
,
Healthline
, and many other health and lifestyle publications.