CBD topicals could be your answer to pain-related concerns.
Getting the best is as easy as selecting our number one pick for the best CBD topicals, Kanibi CBD Enhanced Sports Cream. This full-spectrum CBD utilizes a shea butter base that will keep you hydrated while providing six to eight milligrams per pump. You'll feel a relaxing cooling sensation when applying this cream because of the menthol added to this product.
Read on for more of our best CBD topicals!
The CBD Topicals We RAVE About
Experiencing daily pain can make it hard to enjoy even the happiest times and experiences in life. There are many products on the market that advertise their ability to relieve pain and discomfort, some being more effective than others. How do you choose the right product to address your specific pain concerns? Selecting the correct product to get you that precious pain relief is about knowing where your pain is originating. Is the pain coming from the mind (mental/emotional) or specific parts of the body?
The great thing about CBD is that it may have the ability to address both kinds of pain. CBD oil has been shown to help manage anxiety, which may help decrease mental and emotional distress. Outside the mind, CBD has been shown to reduce inflammation, which is one cause of the pain experienced by many individuals. You could purchase a CBD oil, taking the product several times per day, which is best for generalized pain and anxiety. When suffering from a specific pain concern such as arthritis, it may be better to use a CBD topical that can target a particular area.
It should be remembered that not all CBD topicals are the same, and choosing one tailored to your specific needs or concerns will likely produce the best results. Using a CBD topical, which has extra ingredients that decrease anxiety, is preferable over a topical with only CBD for those experiencing pain and stress-related concerns. Additionally, if you only use CBD topicals occasionally for pain relief, then you should choose a product that has a long shelf life.
If you're already feeling overwhelmed, take a second to collect yourselves because we did the hard work, and listed the best CBD topicals just for you. We are confident that you will find one that meets your specific demands because we intentionally looked for high-quality products with a variety of appealing characteristics.
CBD vs. Marijuana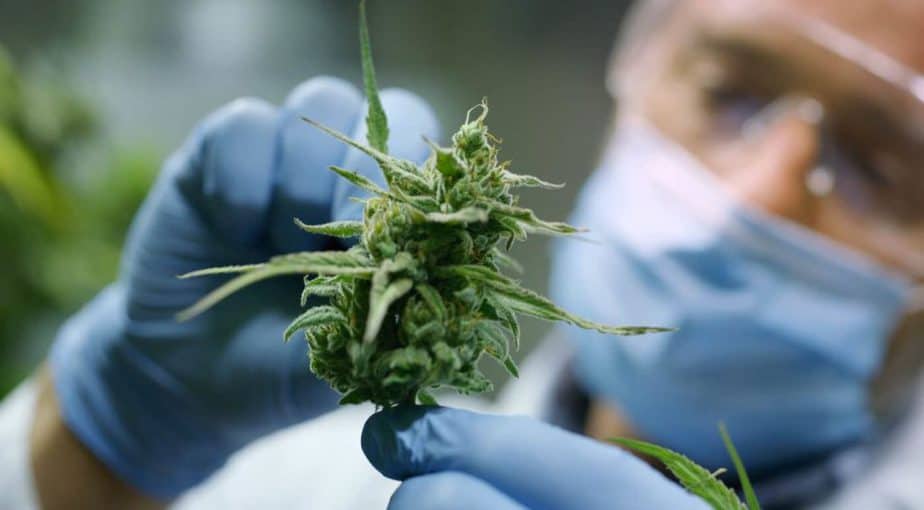 CBD, which stands for cannabidiol, is a chemical component that is derived from a plant that is a member of the same family as marijuana; however, these plants are vastly different. The association of CBD with marijuana has given CBD an unfair bad rap. CBD products on the market in the United States are derived from the industrial hemp plant and contain less than 0.3% tetrahydrocannabinol (THC), which is the part of marijuana that gets you "high."
This extremely low amount of THC is not enough for users to get a buzz when utilizing CBD products. Some companies purify their products further so that no traces of THC remain, as well as have independent laboratories examine the content.
Marijuana is a schedule one substance which means that it does not have a recognized medical use by the federal government and has high abuse potential. Although some states have legalized the use of marijuanna for medical and recreational purposes.
The hazy legal aspects surrounding marijuana are eliminated by pure CBD products. CBD products, which are derived from the industrial hemp plant, are legal in all 50 states. Also, the hemp plant is not considered the same as the marijuana plant since the passing of the Farm Bill.
The one stipulation is all CBD products must contain less than 0.3% THC.
CBD Mechanism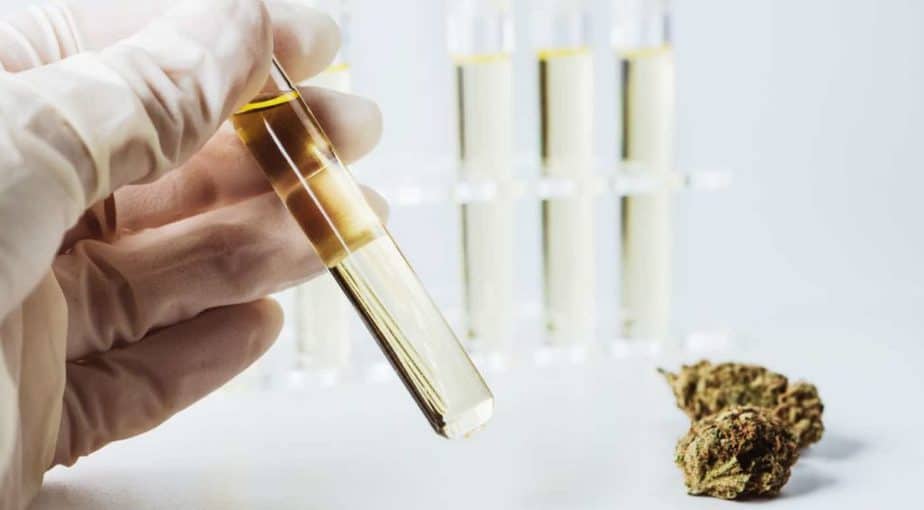 CBD products primarily act through the endocannabinoid system. The endocannabinoid system is made of receptors located throughout the brain and body, the most relevant receptors being CB1 and CB2. The human body naturally produces cannabinoids, which in turn affect multiple systems of the body. Emerging evidence shows that it is involved in hormone modulation, stress, behaviors, and pain perception.
The CB2 receptors are involved in modulating pain in the body primarily through modulating inflammation, a significant source of pain experienced by patients. CBD may help control inflammation by reducing inflammation-promoting chemicals in the body.
Pain can cause us to feel anxious, and anxiety can make us more susceptible to the feelings of pain, ultimately resulting in a vicious cycle of pain and anxiety. There is strong evidence for CBD's ability to modulate anxiety, at least acutely, which may help break this vicious cycle. CB1 receptors are more abundant in the central nervous system (brain), and much of the anxiety-reducing benefits of CBD are derived by activating this receptor.
CBD products are available in oral preparations such as tinctures, gummies, capsules, as well as vaporized products, and topicals such as salves, creams, and lotions. The delivery of CBD is, therefore, different. In the case of topicals, the CBD is delivered directly to the area of concern and transferred through the skin. CBD has been shown to reduce pain, both topically and orally.
Topical CBD products like salves, creams, and lotions are intended to help with pain, inflammation, as well as stress reduction.
Other Ingredients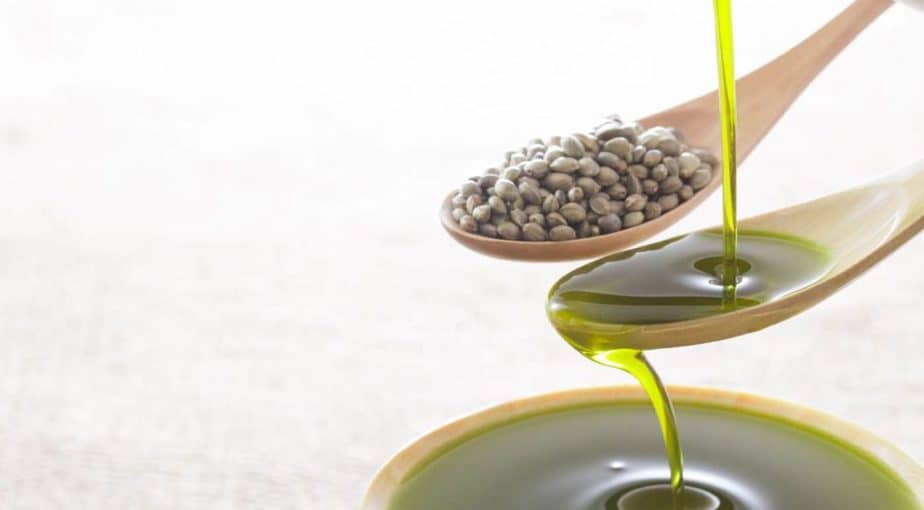 The CBD oil is not the only therapeutic ingredient that can be found in CBD topicals. Many CBD topicals include other components such as essential oils to ensure you get the best healing and pain relief results while using their products. A common ingredient added to these topicals is menthol, which imparts a cooling sensation that helps decrease the perception of pain.
Essential oils are added to the CBD products for two reasons. Essential oils such as hops, lavender, and chamomile help reduce anxiety and promote relaxation, while essential oils of turmeric and others add additional anti-inflammatory effects.
The base of the formula also tends to differ from product to product. Some products use goat's milk, others beeswax, and still others shea butter. The type of base you choose will determine how the product will feel when applied to your skin. For example, beeswax thickens the product and is more common to be found in salves, which do not tend to absorb as quickly as thinner creams and lotions.
Coconut oil, jojoba oil, and shea butter are moisturizing plant oils that create a cream base. These oils help to soften the skin and provide fatty acids to the skin. Lastly, goat's milk contains alpha-hydroxy acid, which is a natural exfoliator.
Some CBD topicals contain artificial fragrances, preservatives, and additives, while others are entirely natural. These unnatural ingredients may cause side effects ranging from skin irritation to hormone disruption.
In short, the other ingredients and the base of the product will depend on the purpose of the CBD topical. Also, some companies focus on all-natural formulations, while others include synthetic preservatives and additives.
Methodology
Topical CBD products come with different bases, CBD amounts, and added therapeutic ingredients. With so many variables to take into account, it can be difficult comparing and then choosing the best CBD topicals. While we emphasized the amount of CBD in each product, we also gave more weight in our decision to these characteristics:
CBD Content: Does the product contain a therapeutic amount of CBD?
Price: Is the product reasonably priced for the quality?
Other Therapeutic Ingredients: Are there other therapeutic ingredients added to the formula?
Synthetic and Chemical Additives: Are the products made without the use of artificial fillers, preservatives, or other additives?
Third-Party Testing: Were the products tested by an independent laboratory for quality and purity of ingredients?
Customer Reviews: What do customers who have purchased the product have to say?
Be sure to also check out our article on the overall Best CBD Oils.
The Best CBD Topicals
1
Kanibi CBD Enhanced Sports Cream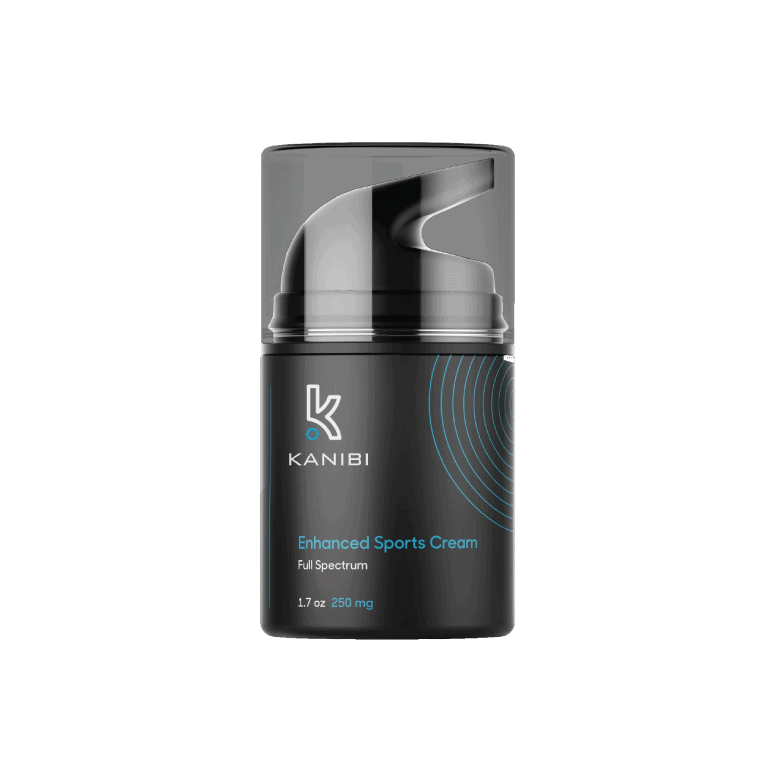 WEBSITE EXPERIENCE: 96/100
Our top pick for the best CBD topical is the Kanibi CBD enhanced sports cream. It is described as a cooling, refreshing cream which is infused with only the highest-quality CBD oil in ultra-smooth, hydrating shea butter base. One bottle (1.7 oz) of this CBD topical sells for $49.99. Each pump delivers a good-sized dose of CBD (6-8mg of CBD per pump) and contains approximately 30-40 pumps in each bottle for a total of 180mg to 320mg per bottle.

This CBD topical is full of complementary ingredients that work together to decrease pain levels to sore, achy muscles. CBD stimulates the endocannabinoid system, which decreases inflammation and pain levels when applied topically. This cream also contains methyl salicylate, which also helps to reduce inflammation levels through a different pathway.

It's cooling, stimulating effect comes from its essential oil infusion of eucalyptus and menthol. These essential oils create a cooling effect, which then helps to reduce the perception of pain. It also contains camphor and rosemary essential oils that stimulate blood flow to bring fresh, oxygenated blood to the area where the cream is applied to.

The CBD in this product is full-spectrum, which means the CBD oil, derived from the hemp plant, contains all of the synergistic constituents like terpenes, flavonoids, and other phytocannabinoids, without the THC content. The benefit of full-spectrum CBD over CBD isolate is that the numerous plant components enhance the effect on one another, increasing their actions. Kanibi takes its purity and quality standards very seriously.
All of the hemp this company uses is grown in the United States. They use two different third-party labs to ensure what they list on the label matches what is contained in their product. They are transparent with their results and post them online for consumers to view. Like all of their products, the CBD enhanced topical is free from artificial colors or additives.
Pros
Double third-party tested
A good dose of CBD per pump
Designed for pain or inflammation
2
Mission Farm CBD Relax Cream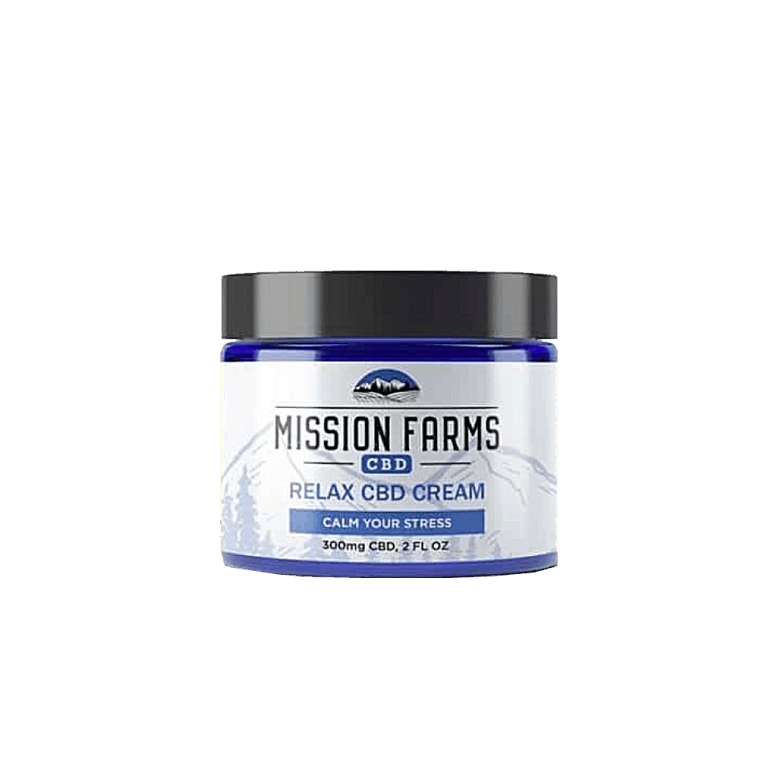 WEBSITE EXPERIENCE: 85.7/100
Not only will Mission Farms CBD cream help you relax and destress, but it will also beautify your skin! The real highlight of this CBD cream is the goat milk base. Goat milk contains alpha-hydroxy acid, which is a gentle exfoliator that helps to slough off dead skin cells revealing new, healthy skin. This cream is also full of other hydrating oils such as coconut, shea, and meadowfoam seed. What we love is the luxurious formulation, which will leave your skin healthy and glowing while it promotes relaxation.

The star of the CBD Relax Cream, CBD oil, helps to decrease inflammation through the endocannabinoid system. Given that many skin issues such as acne, age spots, and rashes are due, at least in part to inflammation, CBD is a smart ingredient to include in this skin cream. The essential oil blend of ylang-ylang, elemi, chamomile, sweet orange, mandarin orange, patchouli, tansy creates a perfect harmony of relaxation, calm, and peace.

All of Mission Farms products are hand-crafted from their Oregon Farms, which are dedicated to time and attention to their crops. They are focused on providing quality products that are free from pesticides and chemicals. Their CBD is third-party tested, full-spectrum, and ethanol extracted for premium quality and efficacy. Their 2oz. CBD Relax Cream sells for an affordable price of $39 and contains a moderate dose of 300mg of CBD per bottle.
Pros
Skin-focused ingredients
Third-party tested
Free of chemicals or pesticides
Cons
Only a few reviews online
Lower CBD dose per serving
4
Charlotte's Web Hemp Infused Cream with CBD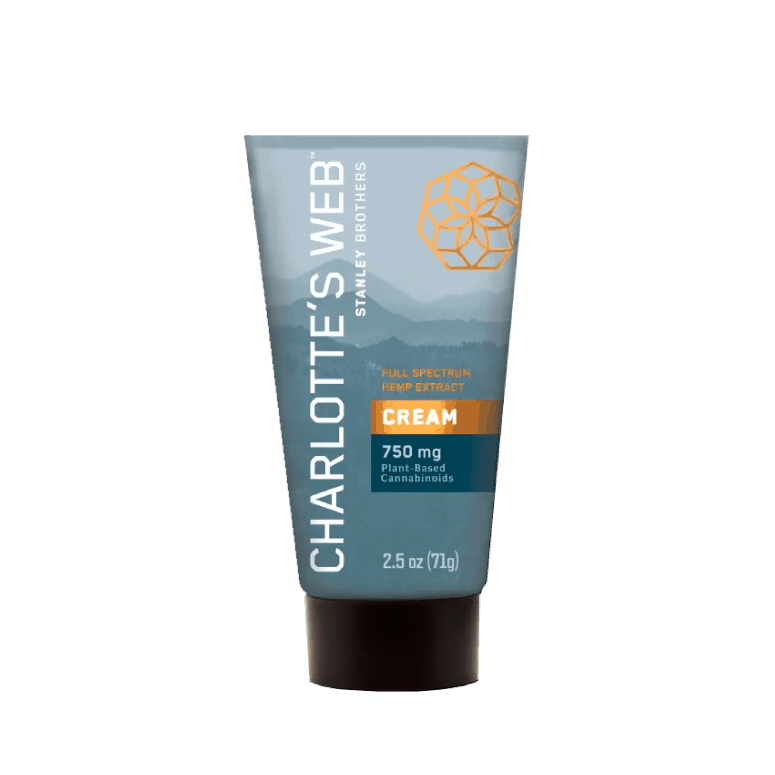 WEBSITE EXPERIENCE: 96.7/100
Charlotte's Web Hemp Infused CBD Cream comes in a 2.5 oz. bottle, and the company has recently changed its formulation. The product originally contained only 250 mg of CBD, but has increased the potency to 750 mg, making this one of the best CBD topicals for high-potency.
We were quite happy to see this change, as it is more in line with what we've come to expect from one of our favorite brands. This cream is chock full of healing ingredients like coconut oil, aloe vera, sea buckthorn oil, oat extract, and of course— phytocannabinoids.
Like always, this is a brand that has its pulse on the needs of its audience, and the alterations to both the potency and the ingredients have made a big difference. 
It is a well-rounded formula that could be used for a variety of purposes from pain, to relaxation, to general skin health. 
While the product was averaging a 4-star rating among reviewers, the changes have (as expected) increased the ratings significantly. Additionally, the price of the product has remained at a very reasonable ten cents per milligram, bringing it within reach of more consumers than ever. 
The CBD is full-spectrum and tended to by hand on US soil. They test their soil and plants often to ensure they meet their quality standards. They also use third-party testing in their end products. The new formulation contains no parabens, artificial colors, synthetic fragrances, or sulfates and is free of eight major allergens. 
Pros
Rigorous testing of their CBD
Well-rounded formula
Improved formulation with higher potency
Cons
Previous negative reviews
Some say the tube is too small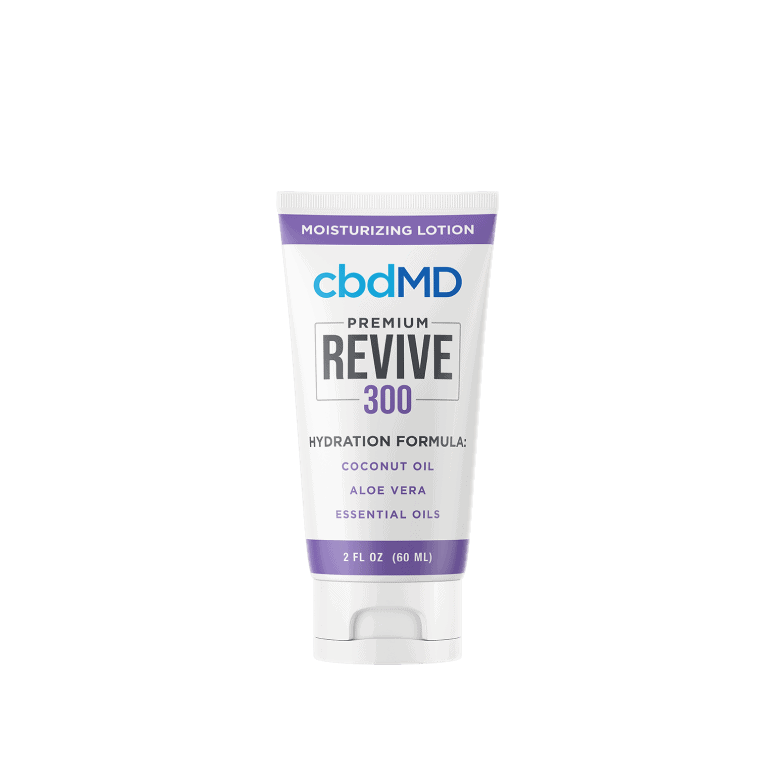 WEBSITE EXPERIENCE: 90/100
This hydrating and moisturizing CBD lotion is infused with aloe, acai berry, passionfruit, rice bran, and shea butter. Its formula provides the hydration your skin craves, without feeling greasy or oily. The cream comes in a squeezable tube, which makes for easy application. Their 2 oz 300mg CBD cream sells for an affordable price of $29.99. Compared to some of the other CBD topicals, this cream is less potent.

CBD MD uses organic, USA farms, and conducts third-party testing on their products for quality assurance. If you are not satisfied with the product, they offer a 30-day money-back guarantee. The CBD is broad-spectrum with the THC removed, which is confirmed by their third-party results. In terms of CBD MD's CBD oil, they have a high standard for quality and purity. On the other hand, they have included some other questionable ingredients.

The downside to this product is the chemical preservatives and unnatural ingredients. Phenoxyethanol, and ethylhexylglycerin, are two preservative ingredients that have been shown to be toxic to the nervous system and reproductive systems in animal studies. 
Despite their potential harm to human health, both of these ingredients are commonly used as preservatives in skincare. Unlike some of our higher ranking products, CBD MD has strayed away from the all-natural formulation and has included some chemical ingredients which may not be a favorite for some people.
Pros
Third-party testing
Blend of hydrating oils
Affordable price
Cons
Chemical preservatives
Lower CBD potency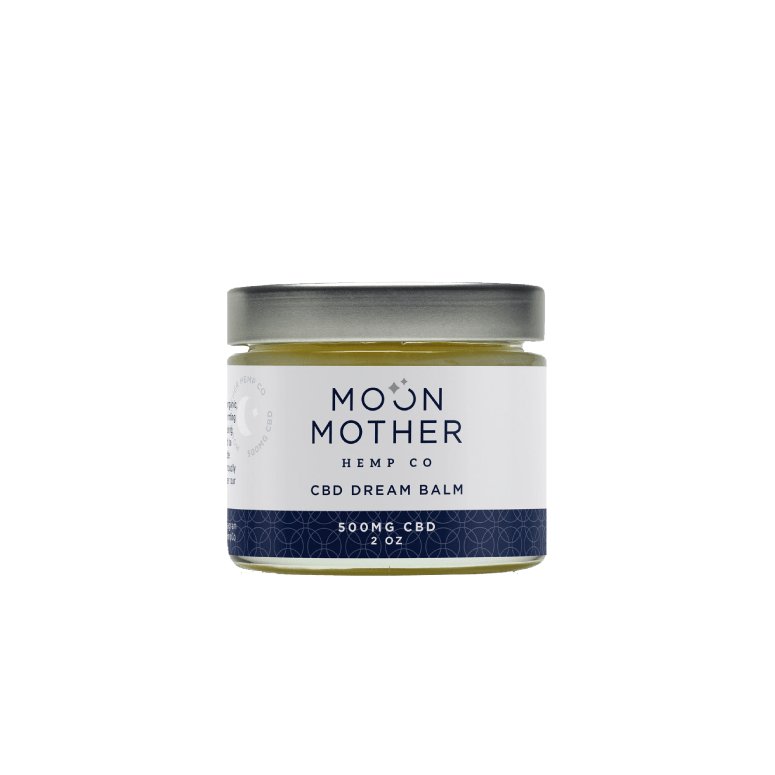 WEBSITE EXPERIENCE: 91.3/100
By looking at the ingredients of Moon Mother Dream Balm, it's evident that it earned its name. The jojoba oil base makes this dream balm rub into the skin easily, and the combination of cocoa butter and mango butter helps to promote soft, smooth skin. 
It was formulated by an herbalist who has extensive knowledge of herbal ingredients.
The mix of hops, chamomile, and lavender is a soothing and relaxing blend, which we commonly see in other sleep products. We can see why this skin balm would help to calm anxious nerves and slow racing minds. The best part is all the ingredients are USDA certified organic.

The cost of this Dream Balm will not keep you up at night. Priced at just $35 for a 1 oz tube containing 250mg of CBD, this CBD balm is very reasonable. They also have a 2 oz option with 500mg of CBD for $60. Compared to some of our other CBD topicals, the dosage of CBD is a tad lower than what we have seen. 
What we do like is the CBD is full-spectrum, and CO2 extracted. This means it contains 80 other co-occurring phytocannabinoids, antioxidants, flavonoids, and omega fatty acids, which amplify the effects of the CBD.
All-in-all, this balm is completely natural with no synthetic ingredients whatsoever. The CBD is third-party tested with all the available testing results available to the customer. The major setback to this balm is that there are no public reviews online. It is always helpful to see other people's experience with the buying process and customer service, as well as the product itself before making a buying decision.
Pros
Affordable price
USDA Certified Organic
Herbalist formulated
Cons
Lower dosage of CBD
No reviews online
7
4 Corners Cannabis CBD Salve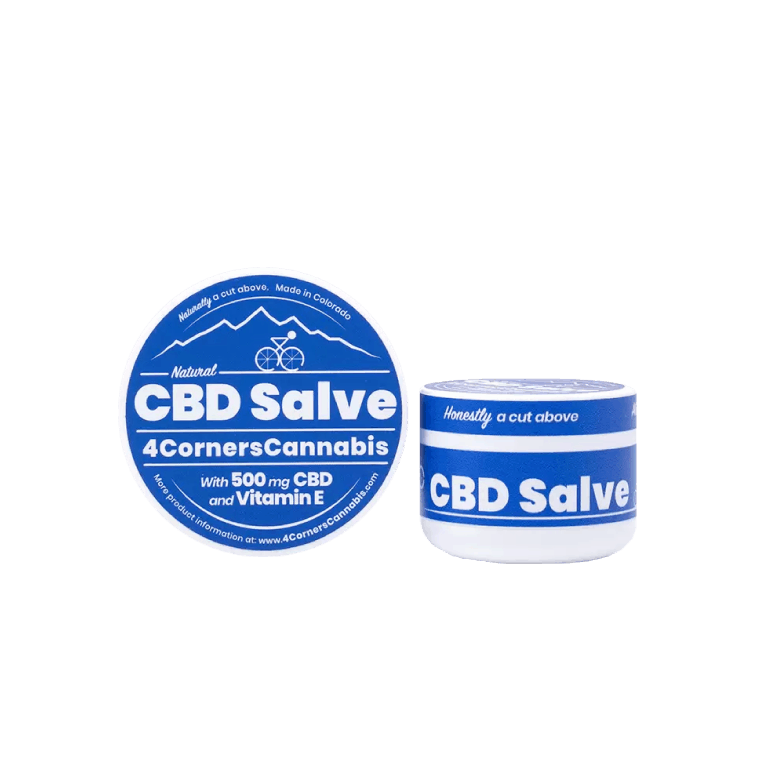 WEBSITE EXPERIENCE: 90/100
4 Corners have kept their formula very simple with only four ingredients: beeswax, coconut oil, antioxidants, and CBD oil, which are all fair trade. They list "antioxidants" as an ingredient but do not give any other details about what these antioxidants are, or where they come from. They extract their full-spectrum CBD using a sugar cane alcohol extraction method to keep all of the chemical bonds in place.

They report that their users experience better results with CBD that has been processed this way. However, they state that they are not sure exactly why this is. Therefore, although there may be anecdotal evidence, we do not know for sure if this is true.

Pricewise, 4 Corners is a bit expensive for the amount of CBD it contains. With 250mg in their 1 oz. bottle, which sells for $59.99, other topicals we reviewed included a more potent CBD dose. Since there are not other complementary ingredients such as menthol or essential oils, it seems like their salve is primarily beeswax and coconut oil. What we do like is that their products are third-party tested, so you can rest assured that there is not a high level of THC or any other contaminants.

This salve is thick and moisturizing due to the coconut oil and beeswax. Unlike many other CBD topicals, this salve does not contain any menthol, essential oils, or other fragrances. It is simple and great for people who are sensitive to smells or who have allergies to essential oils. Unfortunately, there are very few reviews on their website, so we don't know for sure what people think of this product.
Pros
Third-party tested
Fairtrade ingredients
Fragrance-free
Cons
Less CBD per application
Higher priced
Very few reviews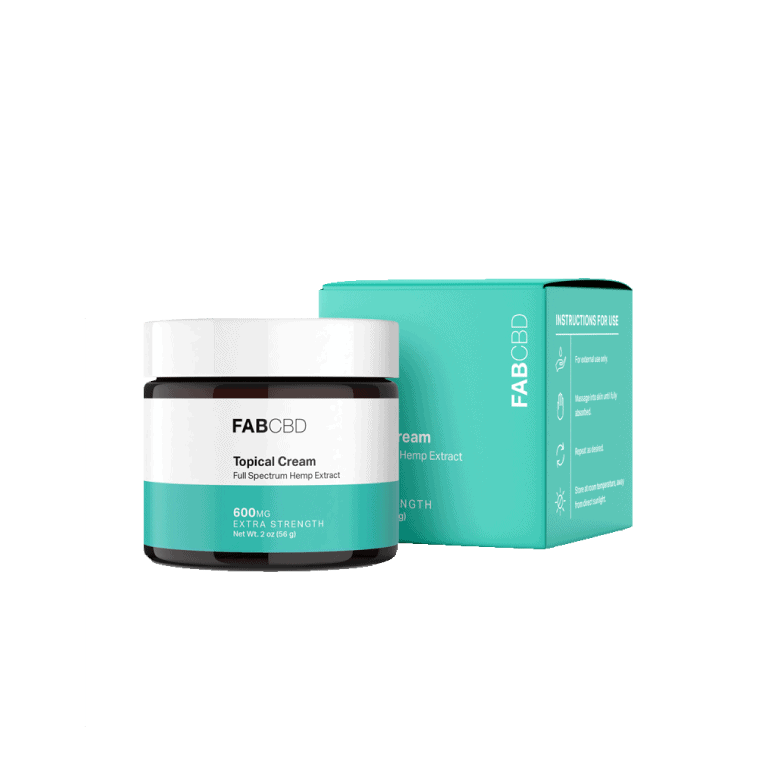 WEBSITE EXPERIENCE: 100/100
CUSTOMER SERVICE: 100/100
The real standout of Fab CBD Topical Cream is its potency. Compared to many of the other CBD topicals we reviewed, this product contains a mega-dose of CBD per serving, and at a relatively reasonable price. Each 2 oz. bottle contains 600mg of broad-spectrum CBD oil. 
Customers love this product, and it receives a 5-star average on their site.
With a base of water, aloe leaf, coconut oil, and olive oil, this cream is light, yet moisturizing. The addition of cinnamon, chamomile, and blood orange essential oil promotes relaxation and calm. Also, chamomile is known for its anti-inflammatory benefits, which nicely complements CBDs' effect on reducing inflammation. 
Their CBD is always organically grown without pesticides and is non-GMO. They also use third-party testing to ensure the quality and potency of each batch of their topical cream.

We love that this product is free from artificial preservatives. Although it contains some non-natural ingredients such as polysorbate-60 and potassium sorbate, the environmental working group does not list these ingredients as a significant health risk. Since it does not contain artificial preservatives, you can expect a 12-month shelf life.
Pros
Mostly natural ingredients
Potent CBD content
Third-party tested
Cons
Shorter shelf life
Some unnatural ingredients
Slightly expensive
9
RE: Botanicals Extra Strength Relief Body Oil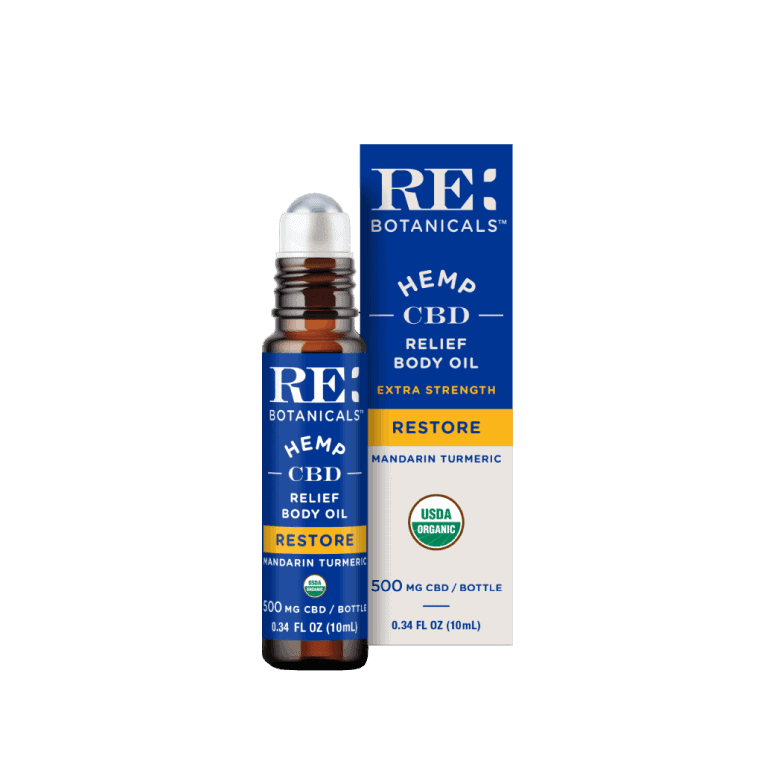 WEBSITE EXPERIENCE: 89.3/100
What we like about RE: Botanicals Extra Strength Relief Body Oil is its potent CBD. With 500mg of CBD per 0.34 oz. bottle, it sells for $39.99, which is very reasonably priced, given the CBD concentration. It is blended with ultra anti-inflammatory mandarin-turmeric essential oil to help ease sore muscles and joints. This combination is simple, yet includes heavy hitters for inflammation to get the job done.

The oil comes in an easy to use roll-on, which is small enough to put in your purse or pocket when traveling. It is a much smaller amount than many of the other CBD topicals we reviewed, with just 0.34 oz in each bottle. Since there is a high amount of CBD in each application, you may need less of the product to have an effect. However, at this time, there are very few reviews for this product, though all are positive.

All of RE: Botanicals' CBD and other ingredients are certified USDA-organic and non-GMO. Also, this company third-party tests its products to ensure quality and purity in every batch. There are no synthetic ingredients or fragrances in their extra-strength relief body oil, which is an excellent choice for people who are sensitive to smells or chemicals. On their website, they state that 1% of sales help farmers to regenerate their soil, which has earned our respect.
Pros
High amount of CBD per bottle
No synthetic ingredients
Cruelty-free
Cons
Few reviews
Small bottle size
Only one Restore fragrance
10
Populum Cold Therapy Hemp Rub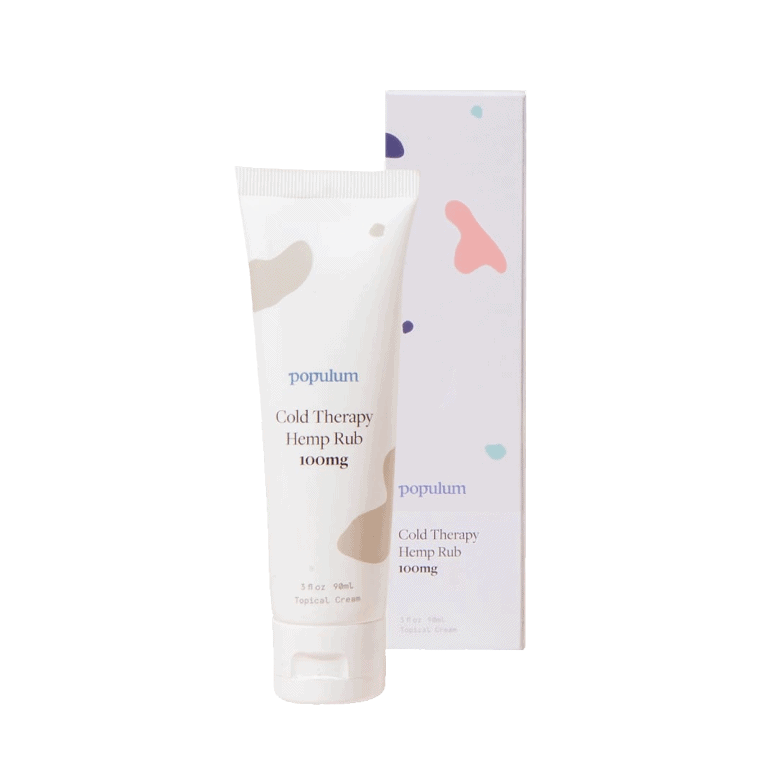 WEBSITE EXPERIENCE: 100/100
Propulum Cold Therapy Hemp Rub comes in a 3 oz bottle and sells for $45. It contains a total of 100mg of CBD with hemp grown right here in the U.S. As you can see, the CBD is quite diluted in this product, and it comes at a high price point. But Populum's cold therapy name comes from the added menthol, which creates a cooling feeling on the skin and is definitely something to rave about. There are a few soothing ingredients such as aloe, chamomile, and arnica; however, for the most part, this hemp rub is full of synthetic chemicals.

Unfortunately, there were a handful of alarming ingredients in Populum, including methylparaben, triethanolamine, diazolidinyl urea. The Environmental Working Group states that these three ingredients pose a moderate risk for hormone disruption, allergies, irritation, and cancer. Furthermore, diazolidinyl urea creates formaldehyde as a method to kill bacterial contaminants. Although the FDA still currently allows these ingredients to be included in personal care products, health-conscious buyers tend to avoid chemicals like these which have known risks to their health.

This product still has an average 4.2-star rating, however, and the website is fairly easy to navigate (not to mention pretty to look at) with a live-chat option to help with any questions new customers have. While certain ingredients might be a reason to think twice, this CBD topical's full-spectrum hemp and low potency might be a good option for those who are new to CBD and are wary about high-CBD-concentrated options.
Pros
Third-party tested
Cooling menthol
High review rating
Cons
Includes questionable ingredients
Expensive
Low amount of CBD per bottle
Related Rankings
Do CBD products contain THC?
CBD oil may contain up to 0.3% THC to be legally sold in the United States. This minimal amount of THC is not enough to get you "high." Some CBD products on the market have been tested and found to have more THC than the legal minimum amounts. This is why third-party testing is crucial. Always choose to purchase your CBD products from a company that uses third-party independent laboratory testing.
For those that are in safety-sensitive fields or have jobs in which routine drug testing is performed, it becomes of particular importance to ensure you are using a CBD product with minimal to no THC. CBD alone will not show up on a urinary drug screen while appreciable amounts of THC are likely to show up. Although CBD does not show up, another compound called cannabinol (CBN) may cause a positive test result.
You should talk to your employer about their policies surrounding CBD oil use before using CBD products. Sometimes companies make exceptions for the use of medically recommended CBD oil.
When should I take my CBD product?
The answer to this question is that it depends, and there is no clear cut answer. If you are taking a CBD product to help manage stress and anxiety, you may want to consider taking the CBD oil at the first sign you are becoming anxious. If you wake in the morning with anxiety, taking the product immediately upon waking may get ahead of the stress and help you manage the symptoms throughout the day.
If you are applying a CBD topical for pain management, you may want to apply the product upon waking and reapply the product throughout the day. This kind of dosing may be best for individuals using CBD topicals for conditions such as arthritis. You don't have to worry about dying from an overdose as there has never been a death associated with a CBD overdose. With that said, you can take too much CBD and experience unpleasant side effects. Some unpleasant side effects from taking too much CBD include dizziness, nausea, depression, and more.
It is wise to start with the manufacturers' recommendations on how to use their products or your health care professionals' recommendations. Some individuals may develop tolerance to their initial dose of CBD, which may require increased frequency of administration. You should always consult your healthcare professional before starting or stopping any medications or supplements.
Is CBD addictive?
This is an excellent question that should be asked of any new supplement or medication that you are considering taking. The question is slightly more complicated than it initially appears. While CBD products are likely not addictive in the way that many individuals picture addiction, there is a risk, like almost anything, to become reliant on CBD products.
CBD use is unlikely to cause an individual to stop caring about important things in life like family birthday parties or to experience physical withdrawal when suddenly stopping. There is no evidence of long term harm to the body using CBD products.
On the flip side, if you are managing a symptom, for example, anxiety and the CBD product works exceptionally well for your symptoms, then you may become psychologically dependent on your product.
You can be psychologically dependent on almost anything that makes you feel good. For example, if the only thing in your life that relaxes you is watching your favorite Netflix show at night, and the show was to be suddenly stopped, you may feel some distress and anxiety about no longer being able to soothe yourself at night. This is what we mean by psychological dependency.
Our CBD Library
Dr. Kasey Nichols, N.M.D.
Dr. Kasey Nichols, N.M.D. focuses on sleep disorders and drug-free pain management utilizing both conventional and alternative medicine at his private practice,
Onyx Integrative Medicine and Aesthetics
, located in Gilbert, AZ. He served as the Director of Medical Operation and Administration at a national substance abuse disorder corporation with 16 facilities across seven states. He graduated from Cleveland University-Kansas City with a Bachelor's of Science in Human Biology, graduating with honors, and holds a Doctorate from The Southwest College of Naturopathic Medicine. He holds licenses in both Arizona and Kansas. Dr. Nichols has given numerous talks to professional organizations, given interviews for newspapers across the United States, and numerous television news interviews with ABC 15/CW 61 in Arizona, Channel 3 in Arizona, and others. Dr. Nichols has appeared in
Cosmopolitan
,
Reader's Digest
,
WebMD
,
Healthline
, and many other health and lifestyle publications.