Absent the harsh side effects that come with typical pain medication, CBD for pain is the new go-to for pestering aches.
It's a natural remedy, so it seems like a no-brainer to run to CBD when things get painful. But there's so many brands and products to choose from, it can be hard for beginners to know where to start.
The competition for the best CBD oil for pain is definitely a close one, which is why we've put together a list of the best CBD for pain.
If you're looking for a straightforward winner, look no further than Kanibi. The company offers reasonable pricing, excellent customer service, and a high level of transparency when it comes to their hemp sourcing and lab results. And most importantly, their CBD oils and topicals are some of the highest-quality CBD products you can buy.
The CBD for Pain We RAVE About
CBD For Pain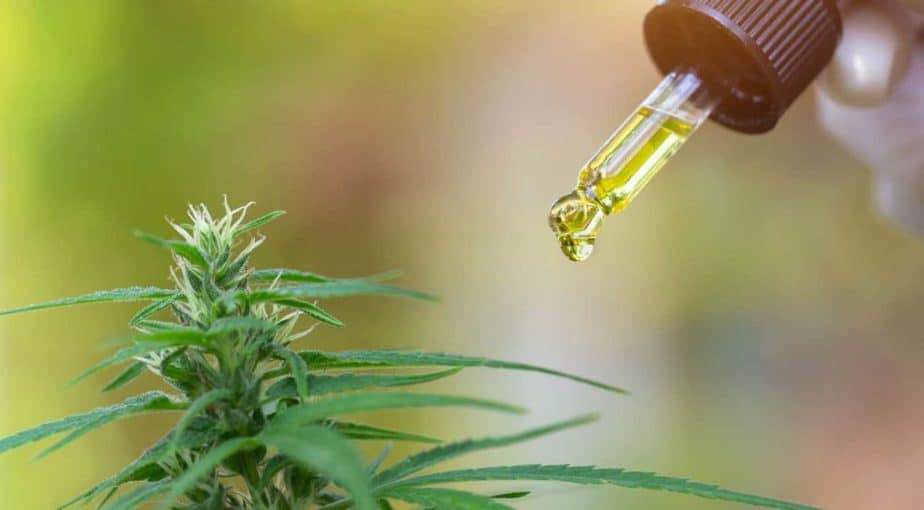 Can using CBD for pain be a viable treatment option? How do you find the best CBD for pain? Pain is one of the most elemental human experiences — every person alive will experience it at some point. And if you suffer from pain on a regular basis — whatever its source — you'll know that it doesn't take long to encounter the limits of pain medications.
Everyone is looking for the magical cure that will take away their pain without replacing it with obnoxious, and even dangerous, side effects. CBD might not be a magical cure, but it's probably the closest thing to it. To put it lightly, CBD is having a bit of a moment.
A natural plant extract, CBD (or cannabidiol) has made a huge stir in the health scene over the last decade. It's not hard to find plentiful anecdotal evidence of its benefits — people are using CBD for pain relief, mood regulation, cancer prevention, even seizure reduction. But if you're in pain, you're probably looking for more than anecdotal evidence. We get it — and we're here to help.
We'll look at some of the science behind CBD and its potential as a pain reliever for a variety of ailments. And we'll give you some solid research that might shed light on whether using CBD for pain could be helpful for your own situation.
We cover all of this and more after our ranking of the best CBD oils for pain. Before we get to the science portion, allow us to point you in the direction of some of the best CBD for pain. Take the guesswork out of the search for a good product by choosing any of the following brands.
Best CBD Oils for Pain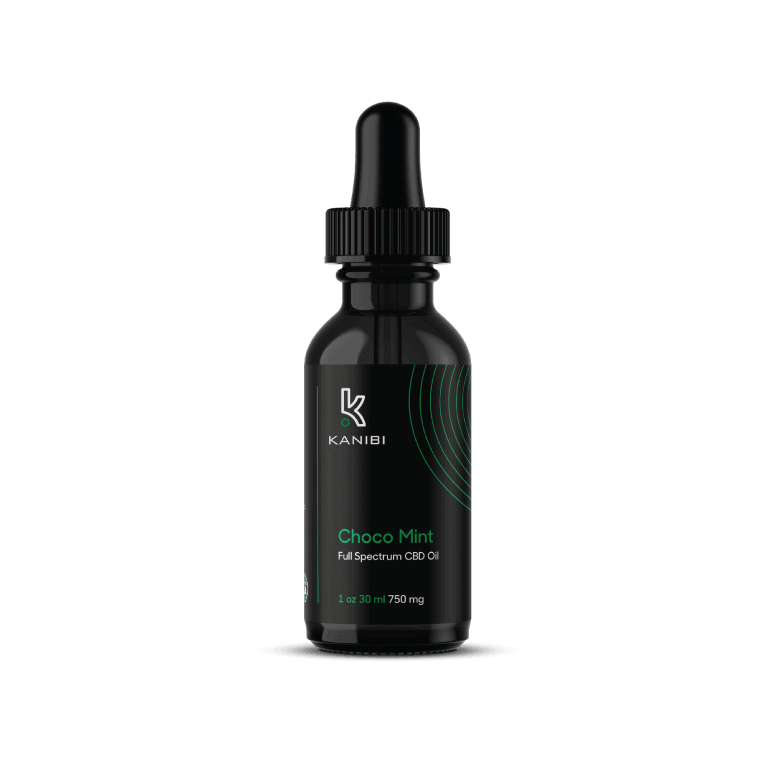 WEBSITE EXPERIENCE: 96/100
Kanibi is on a mission to up the game in CBD with their total commitment to science-based product design and full transparency.
Their CBD Oil and Enhanced Sports Cream are formulated with organically grown Kentucky hemp, and each batch is tested twice by two independent 3rd party labs to ensure quality.
Kanibi's CBD Oils come in five flavor options: Choco Mint, Peppermint, Cinnamon, and for those who prefer fruit, there is a Lemon/Lime. I, personally, have tried the Skittles flavor and really enjoyed the taste! They also offer them in two concentrations of 750mg and 1500mg.
If you're looking for help with muscle or joint pain, definitely look to the Enhanced Sports Cream. It's the best product of its kind that we have tested.
Pros
Made with organically-grown Kentucky hemp
Double third-party tested
Great flavor options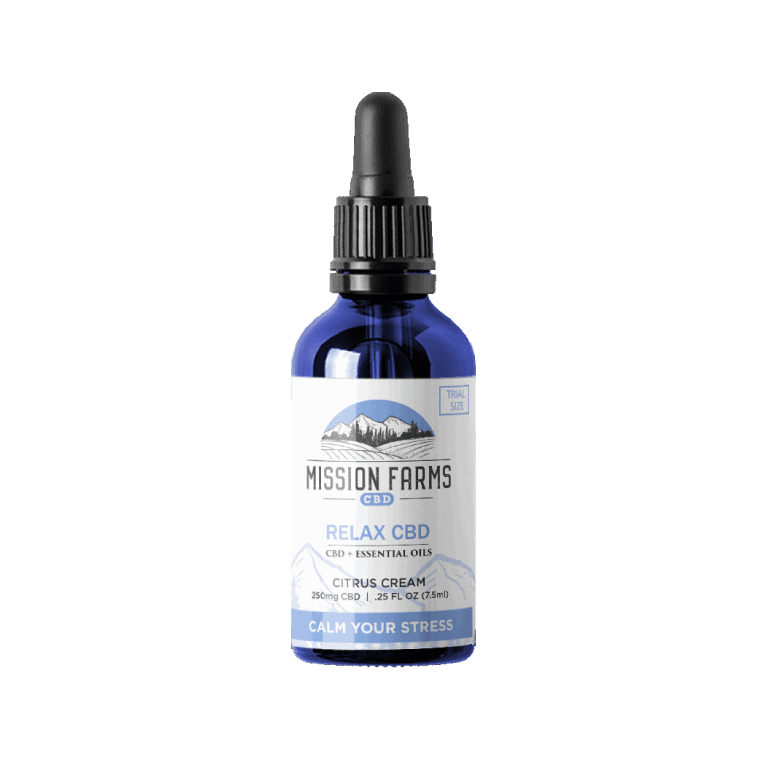 WEBSITE EXPERIENCE: 85.7/100
Grown in the "Napa Valley of Hemp," the CBD Mission Farms produces is our pick for the highest quality. Their products are effective, potent, great-tasting and smelling, and in some cases luxurious (we're looking at you, CBD Bath Soaks!).
Mission Farms offers a wide array of product options. Their oils come in various formulations, using various essential oils to achieve different results. For inflammation, their Relieve tincture is an excellent choice. They also offer several creams and gels for immediate topical relief.
Pros
Made with organic hemp
Great tasting and unusual tinctures
Infused with edible therapeutic essential oils
Cons
No free shipping
New company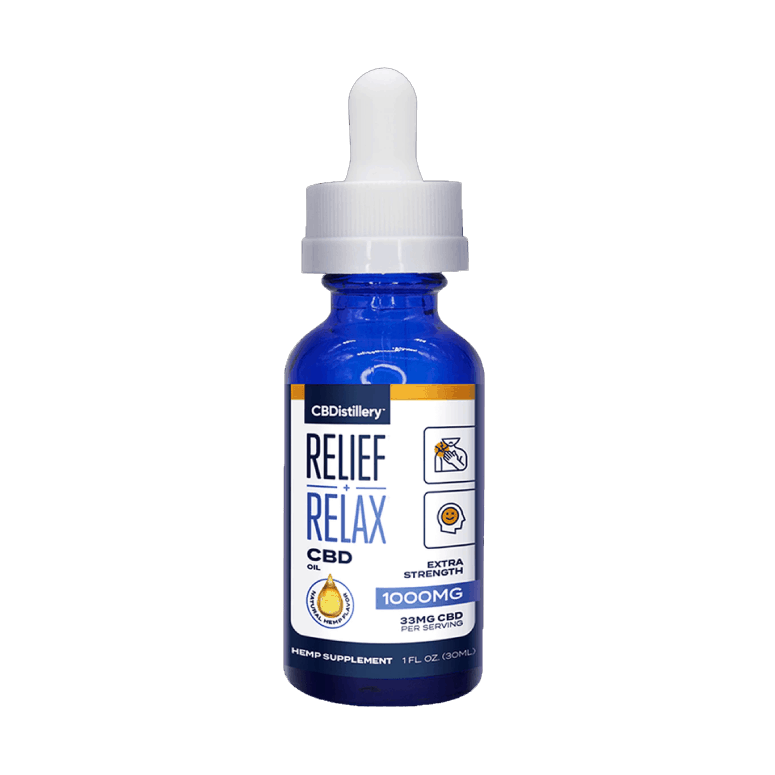 WEBSITE EXPERIENCE: 76.7/100
Founded by Colorado natives, CBDistillery is committed to providing the best CBD on the market — combining high quality with fair pricing. They use organically farmed hemp and a CO2 extraction method, which is both clean and environmentally responsible.
The company offers an array of hemp-based offerings. If anything, the shopping experience can be a little overwhelming. First, they sell both isolate-based tinctures ("THC free") and full-spectrum tinctures. You can choose your bottle size (15 ml or 30 ml) as well as concentration (250 mg up to 5000 mg). They also sell topicals that directly target pain.
And if you have any questions about their products, CBDistillery's customer service is very responsive.
Pros
Affordable prices
Wide range of products
Lab reports on website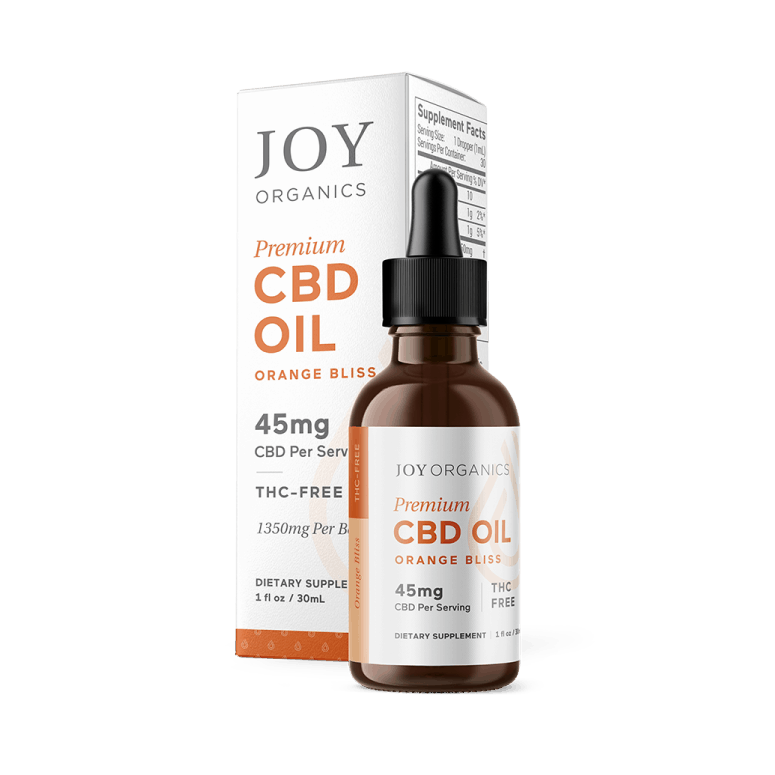 WEBSITE EXPERIENCE: 96.7/100
CUSTOMER SERVICE: 100/100
Joy Organics is new to the CBD space but has wasted no time in making a big name for themselves. They have gone all-in on THC free products, making sure that people will have no worries about accidentally getting any THC into their system.
Their website is beautiful and makes it a joy (pun intended) to shop their product line. And speaking of which, their product offerings are robust. They use organically farmed Broad Spectrum CBD to produce CBD oils, gelcaps, gummies, topicals, and drink additives.
If you are looking for a THC free option, Joy Organics is the best place to shop online.
Pros
Solid customer service
Great tasting tinctures
Several potency options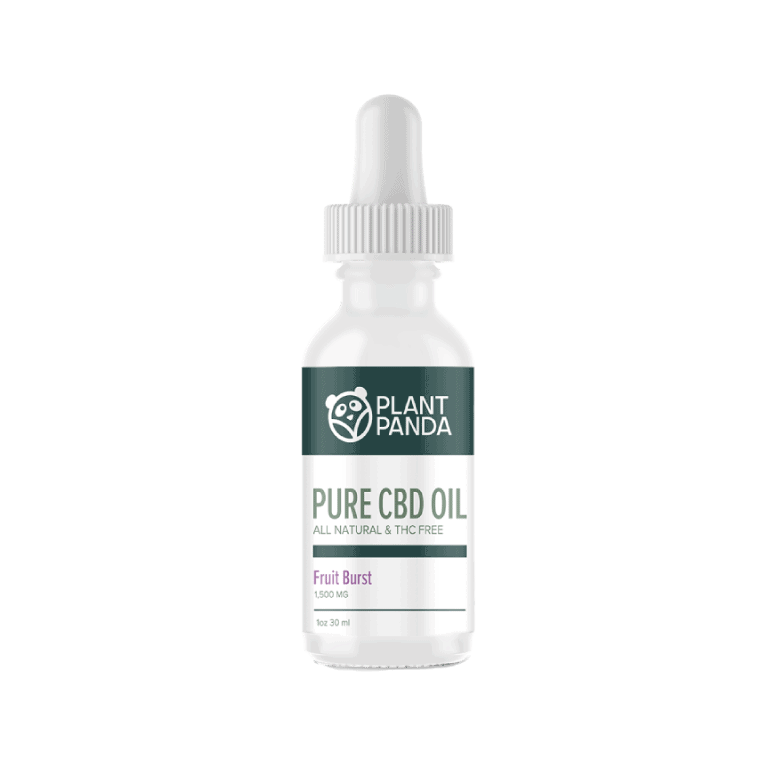 WEBSITE EXPERIENCE: 93/100
This new kid on the block offers some of the least expensive CBD around, but that doesn't mean it's lacking in quality. Plant Panda is formulated with pharmaceutical grade CBD for maximum effectiveness.
Shipping on their website is a clean and simple experience. They offer two potencies of oil—750 mg or 1500 mg. Choose from natural, cinnamon, or fruit flavor. Worried about THC? Don't be. These tinctures are made with THC-free CBD that has been sourced from Oregon hemp. The deal gets even sweeter when you find out that Plant Panda offers free shipping on every order.
Pros
Savings are passed on to the consumer
Tincture comes in three flavors
Low prices
Cons
No phone support
Lack of product variety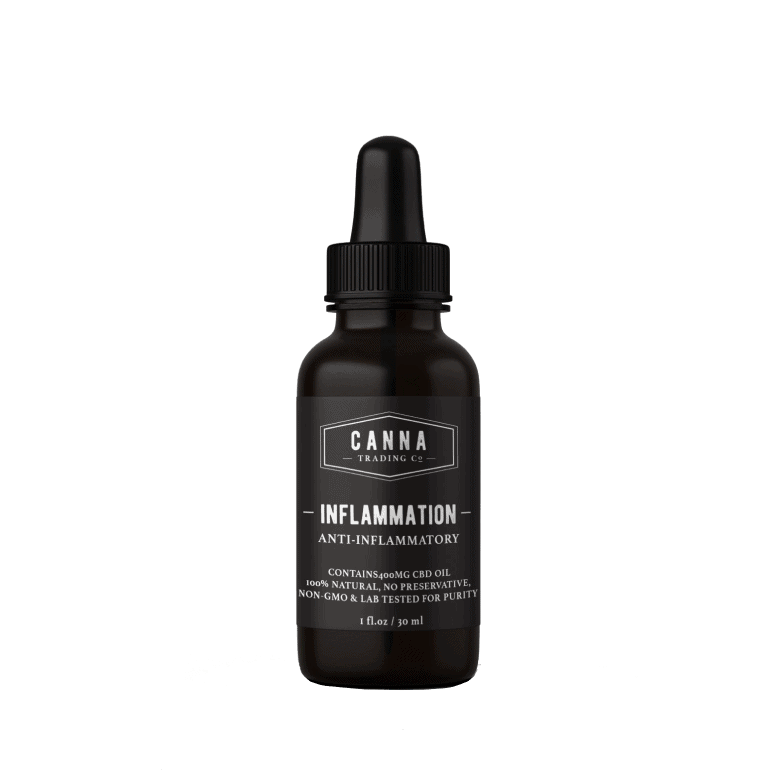 WEBSITE EXPERIENCE: 90/100
If you're looking for the best CBD oil for pain due to inflammation, you need to get to the source. Canna Trading Co. has a THC-free tincture that specifically targets inflammation. This specialized formula works by utilizing the natural, plant-based terpenes that aid in the flavor, aroma, and healing potential of the tincture.
Canna Trading Co. has a great reputation for quality CBD products at a good price. Their CBD tinctures are extracted from organically farmed hemp, and they're tested by a third-party lab for potency (as well as for other contaminants like residual solvents). And those results are easily found on their website.
Their Inflammation tincture contains 400 mg of CBD in a 30 ml bottle, and it's free of soy, sugar, yeast, and preservatives. Only the good stuff gets in.
Pros
Several different formulations
Great user experience
Excellent customer service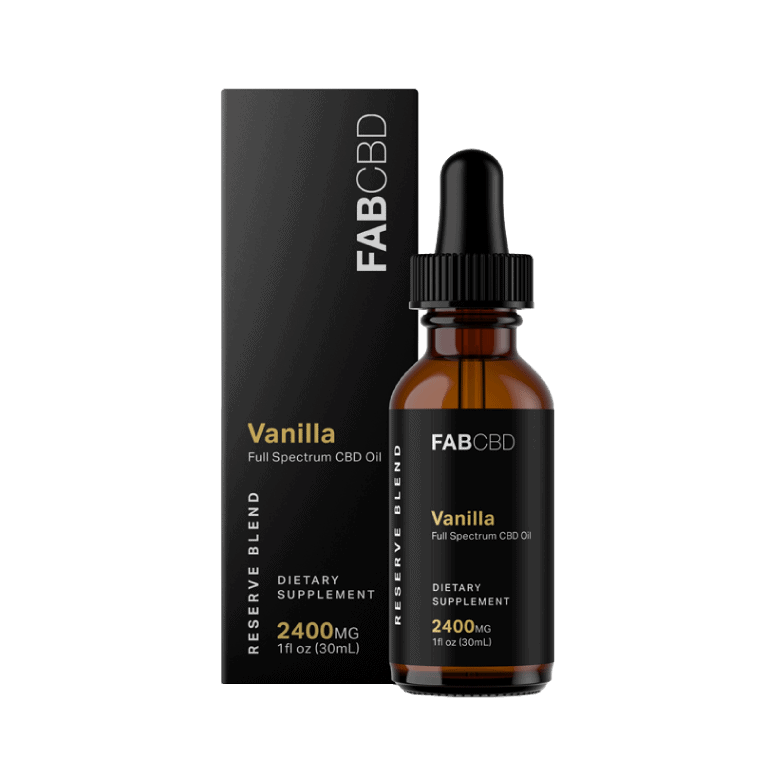 WEBSITE EXPERIENCE: 100/100
CUSTOMER SERVICE: 100/100
Fab. is on our list of the best CBD oils for pain for good reason. They are self-proclaimed health nuts who want to help you achieve optimal wellness as naturally as possible — and they sell some of the best CBD products you can find.
They've found a great balance between premium ingredients, customer experience, and a reasonable price. This isn't the cheapest tincture you can find, but it isn't the most expensive either. They sell premium CBD oil with a high degree of transparency.
Their CBD oil drops are a true full-spectrum oil. That means that you'll benefit from the "entourage effect" — the magic that happens when different cannabinoids work together. Bonus: Fab. even has a muscle and joint topical that directly targets pain.
Pros
Several flavor options
Great customer service
Solid return policy
Cons
Lab test for only one tincture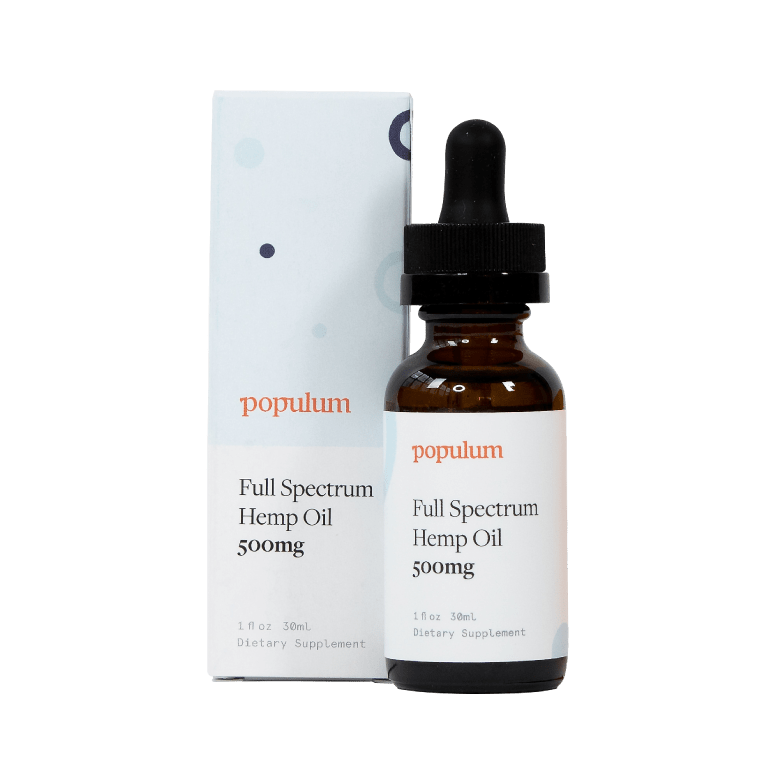 WEBSITE EXPERIENCE: 100/100
If you want the best CBD oil, you can't go wrong with Populum. With their bright, friendly, easy-to-navigate website and great product design, Populum is clearly a high-end choice.
But it's not just good looks. They've also gone above and beyond to make sure they check all the boxes when it comes to both quality and transparency — so you can feel confident about what's inside that cute bottle.
They source Colorado-grown, organic hemp, and each batch is tested for cannabinoid purity and potency. You'll get a copy of the lab report in your package — or, if you want to see one before you purchase, just email customer service.
Pros
Lab results included with shipment
Great tasting tincture
Gift-worthy packaging
Cons
High prices
Strict return policy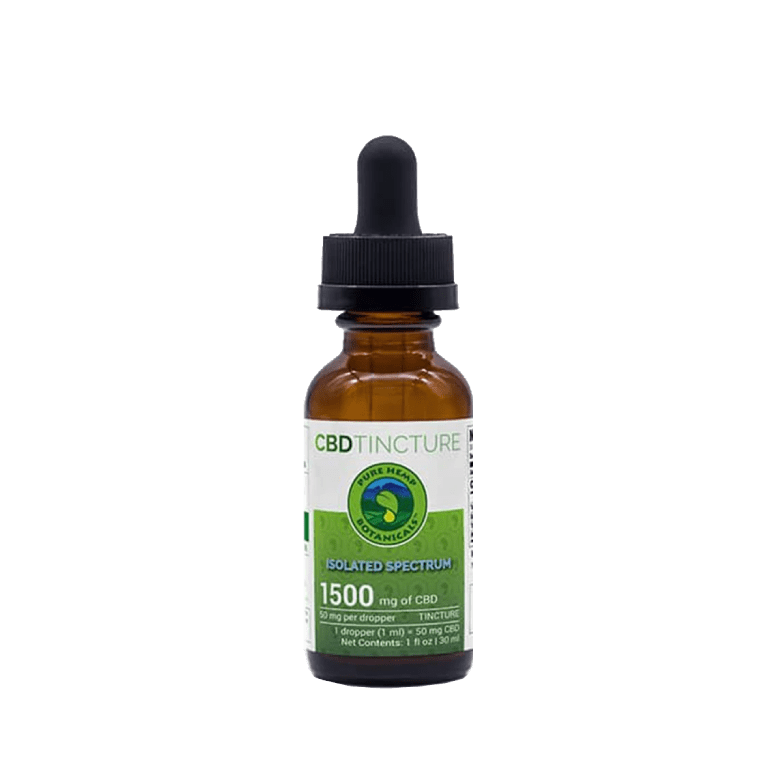 WEBSITE EXPERIENCE: 90/100
Pure Hemp Botanicals' website isn't the sleekest on the internet, but if you're looking for quality, this company offers some of the best CBD oil you'll find. And they keep ethics at the center of their business through sustainable, cruelty-free farming and processing.
Pure Hemp Botanicals has a good selection of tinctures, both full-spectrum and isolate, so you'll get a product tailored to your needs. And if tinctures or vaping aren't your cup of tea, well, Pure Hemp Botanicals actually sells CBD tea. And mints.
Their third-party lab results are easy to find on the website, and you can even look up the specific lab test for your own bottle.
Pros
Member of the National Hemp Association
Subscribe and save program
Colorado-grown and crafted
Cons
Website experience needs improvement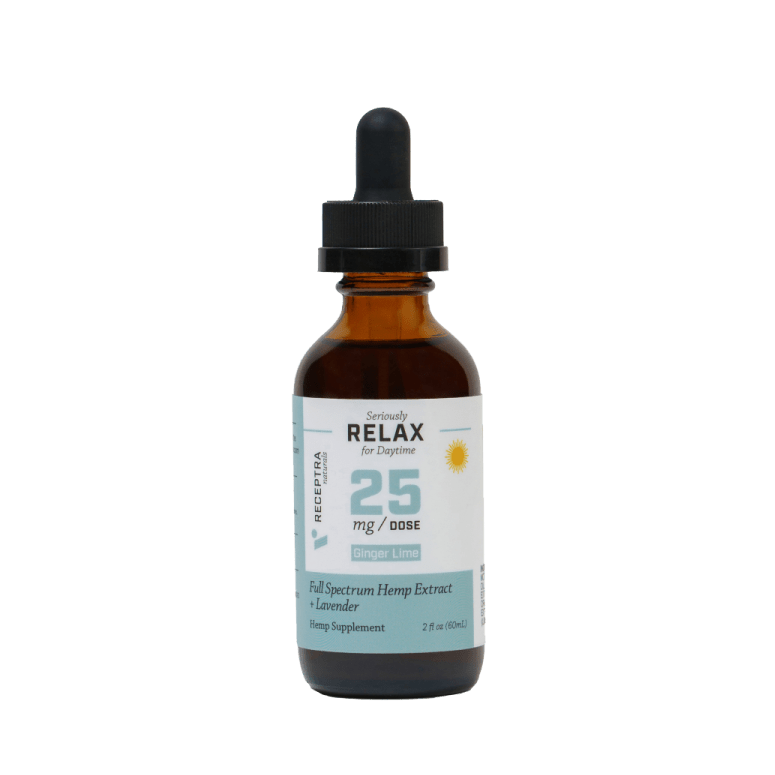 WEBSITE EXPERIENCE: 83.3/100
A Colorado-based company, Receptra Naturals claims to sell some of the best CBD on the market. But unlike many companies making inflated claims, they also display a high degree of transparency, with easy-to-find third-party lab results for each batch of their product.
If your pain is mainly athletic in nature, Receptra Naturals has a line of CBD tinctures designed specifically for athletes. These feature a blend of all-natural recovery-enhancing ingredients. And there are targeted topicals for more localized pain.
Their prices are good — and they stand behind their products. You have 30 days to decide if you're satisfied with their CBD oil, which is about as good as it gets in the CBD world.
Pros
Free standard shipping
Excellent taste
Lab reports available
Cons
Unclear overall tincture potencies
Related Rankings
CBD and the Problem of Pain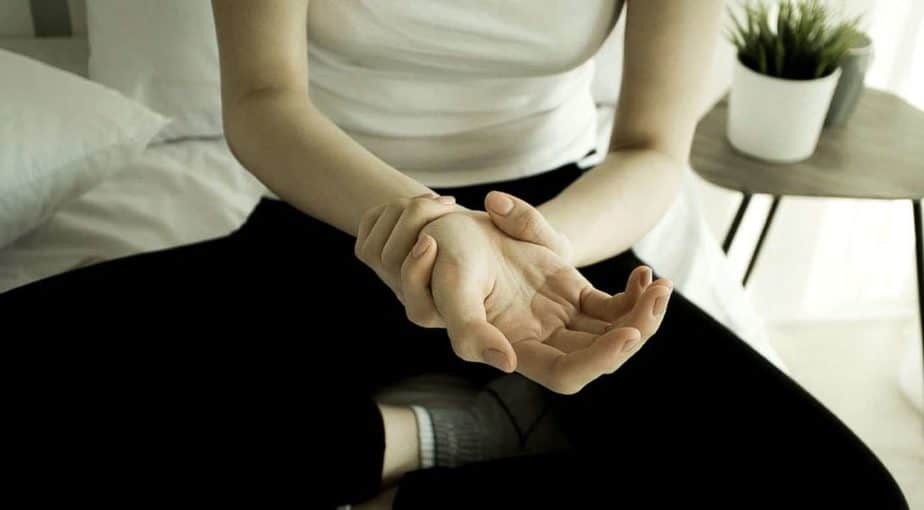 Living with pain is a major challenge for millions of Americans. With over 50,000,000 people suffering from long-term pain, it's even been called an epidemic. And with it have come other, secondary epidemics. We're all familiar with opioids and the carnage that particular form of treatment has left in its wake. So when people began touting the benefits of CBD for pain, it was a big deal. A non-addictive substance that can ease pain without making you feel high or groggy?
It's easy to see why CBD has been making so many waves. In fact, cannabis plants have a long history as a pain reliever. Whether or not it's true that Queen Victoria took CBD-rich cannabis to help with menstrual cramps, it is certainly true that her royal physician, Sir J. Russell Reynolds, listed cannabis as "one of the most valuable medicines we possess."
Victorian doctors aside, there are also ancient Assyrian and Ayurvedic manuscripts that recommend cannabis for pain.
In the last century, though, cannabis has had a checkered history. Without going into too much detail, a combination of the quest for high-THC strains of cannabis (because lots of people want to get high) and the war on drugs, CBD-rich strains of the plant practically disappeared for a long time.
The cannabinoid CBD was actually discovered in the 1940s, but it took a long time for scientists to begin to learn how it worked. That's not to say that CBD is new. It's just been a relatively slow process from discovery to production and intensive scientific research.
And we have a long way to go before we fully understand the relationship between CBD and pain regulation. But strong anecdotal evidence, combined with multiple lab tests and even some clinical trials, have established that CBD holds a lot of promise for pain relief. Or in science-speak, CBD "represents a novel class of therapeutic agents for the treatment of chronic pain."
CBD for Pain: How Does it Work?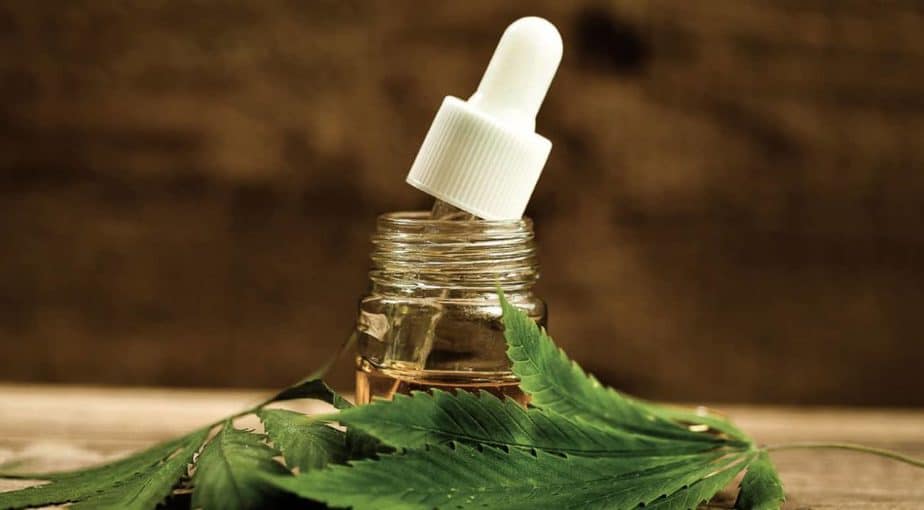 CBD is a cannabinoid — a chemical compound that can be extracted from cannabis plants. There are over 100 cannabinoids that have been identified, and each have their own effects. The most common and well known are THC and CBD.
Cannabinoids work by interacting with our endocannabinoid system. Located throughout the human body and concentrated in the central nervous system, the endocannabinoid system is composed of inter-related receptors and chemicals.
You've probably heard of THC, the cannabinoid that is responsible for the feeling of being high (among other beneficial effects). Getting high happens when THC binds with the CB1 receptor in the endocannabinoid system.
But scientists have found that CBD doesn't bind well with endocannabinoid receptors. Instead, CBD influences the system indirectly. This creates many benefits, which is why you'll hear of CBD as a possible treatment for so many different medical conditions. And unlike THC, it won't make you high. When it comes to pain, we know that CBD has multiple functions.
First, it influences neurotransmitters and receptors. One receptor known to be involved with pain and inflammation is called TRPV1 — also known as a vanilloid receptor. CBD binds to the TRPV1 receptor, influencing the way you perceive pain. CBD can also affect the production of neurotransmitters like serotonin and glutamate, which are related to pain sensation.
Because pain is so varied, though, we'll stop talking in generalities and take a closer look at the research on CBD and specific kinds of pain.
Can Athletes Use CBD?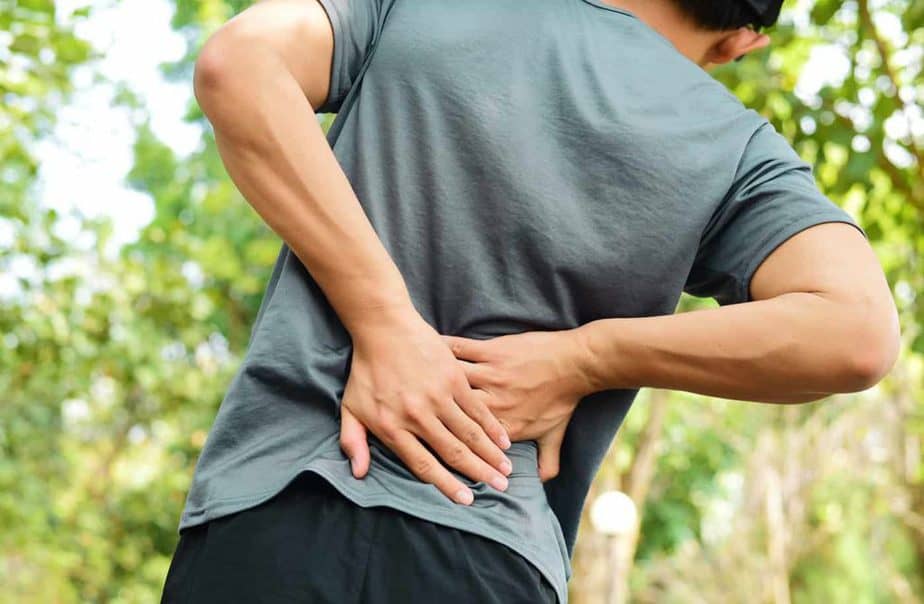 No pain, no gain — or so they say. Pain is a major part of any athlete's life, whether it's muscle pain at the end of a good workout or the acute pain of an injury. Many serious athletes depend on drugstore pain relievers like ibuprofen, both for their anti-inflammatory properties and for pain relief.
But CBD has recently become a major player in the world of athletics for two reasons. First, it has proven anti-inflammatory properties. This has been pretty firmly established through a number of studies. For example, in a 2009 lab study, researchers found that CBD significantly suppressed chronic inflammatory pain by activating glycine receptors at the spinal level.
CBD is also a known analgesic, meaning it has pain-relieving properties. Many athletes use CBD after intense workouts to help manage pain from aching muscles and joints. And recently, the World Anti-Doping Agency removed CBD from its list of banned substances, opening the door for professional athletes to make use of the extract for pain relief.
CBD for Headaches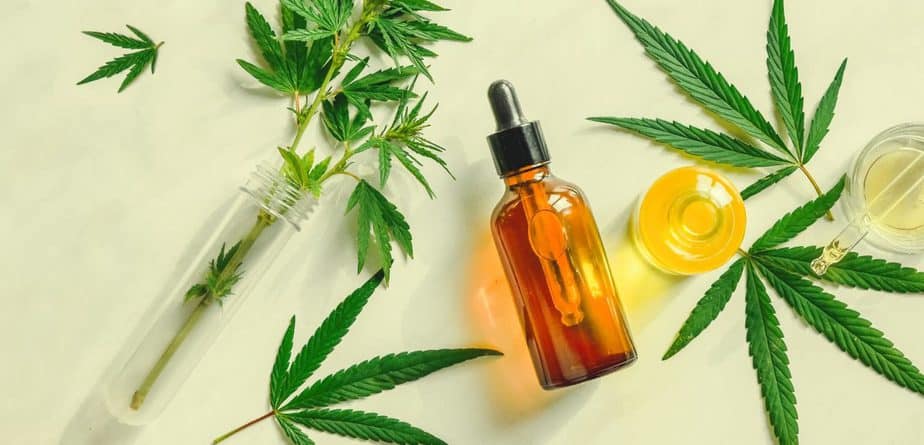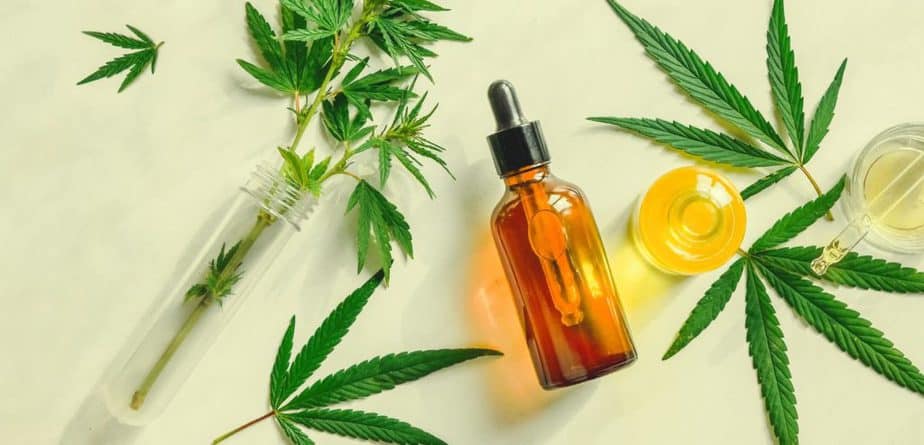 One of the most common forms of chronic pain is headaches. Migraines, tension headaches, cluster headaches — in all their painful variety, they can make light, noise, and movement (basically, living) excruciating.
Everyone gets the occasional headache, but if you suffer from them chronically, then you've run into the inevitable question of treatment. Too little medication and you're in pain. Too much medication, too frequently, and you run the risk of experiencing rebound headaches. This has led more and more people to turn to CBD for relief.
The studies on CBD for headache pain are still in their infancy, but with promising results so far. A 2017 study published in the Cannabis and Cannabinoid Research Journal worked with 26 people who were experiencing rebound headaches. The pain management results were better for the cannabis-nabilone formula over either ibuprofen or nabilone alone. (As a nerdy side note, the article is a great read if you're interested in the history of cannabis as a pain reliever.)
Pharmacology published a study in 2016 looking at medical marijuana for migraines, specifically in relation to its effects on serotonin, with very positive results. You'll notice that neither study looked at CBD in isolation from other cannabinoids (which is an issue with a lot of research on CBD and pain). Truthfully, the research on CBD alone just isn't sufficient to make any pronouncements about its effects on headache pain. There are also a lot of questions about what the best CBD for headaches looks like in terms of dosing.
But these studies point in the direction of cannabinoids as pain relievers, and — in conjunction with the many studies on CBD as an analgesic — they are opening doors for more specific and larger scale trials with CBD.
CBD for Joint Pain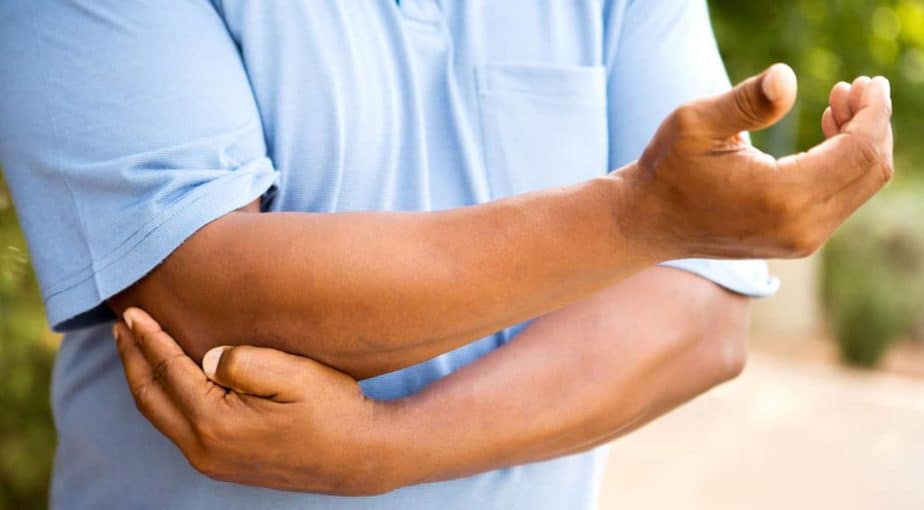 Our joints connect our bones together and allow us to move. But the older you get, the more likely it is that you know someone whose joints are making movement painful. The CDC estimates that almost 23 percent of American adults suffer from arthritis alone.
Ranging from irritating to debilitating, joint pain can be tricky to treat. If your pain is mild, ibuprofen or acetaminophen might be adequate. But the worse it gets, the more likely you are to be prescribed antidepressants, muscle relaxants, or even opioids. Because of the side effects associated with these prescription medications, there has been quite a bit of research on CBD and joint pain — with promising results. Here are a few studies that point to CBD's potential:
There's still a lot of unknown territory, but early evidence for CBD's efficacy is more than enough to justify further large-scale clinical studies — some of which are already in the works. These studies also point to the variety of effective ways to take CBD. This is an important point to keep in mind if you find yourself shopping for CBD products and wondering if the best CBD for pain is a topical, a tincture, or a vape product.
Nerve Pain and CBD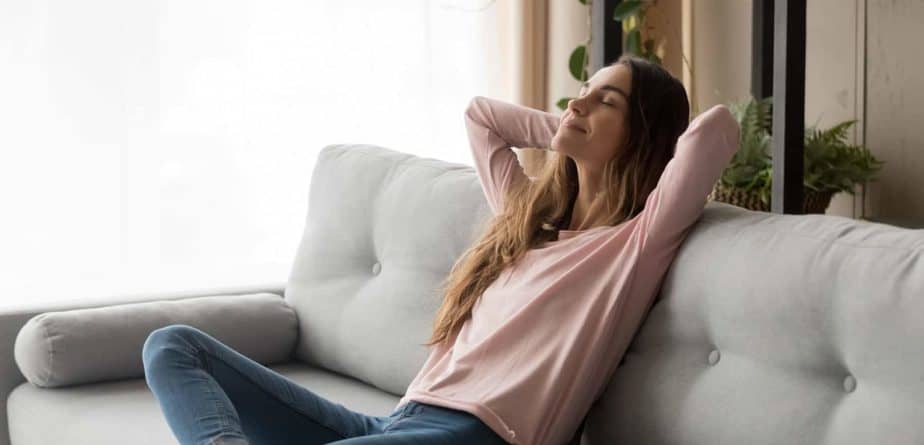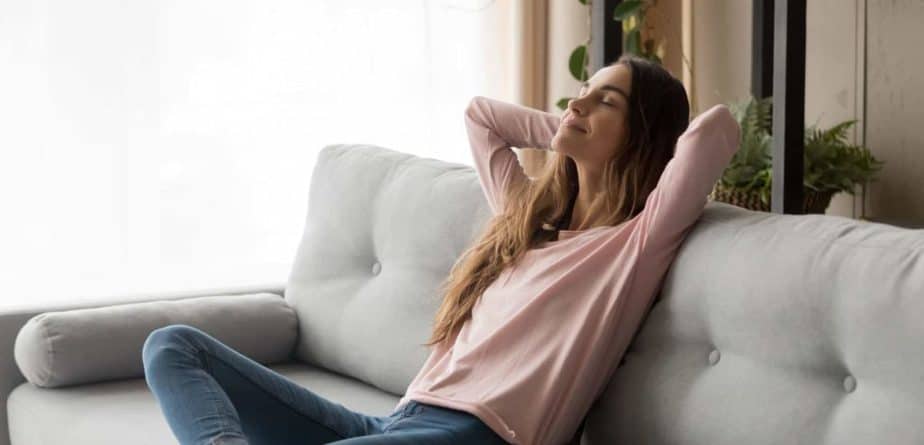 Nerve pain is one of the most difficult kinds of pain to treat. It can include symptoms like burning, tingling, stabbing pain, and abnormal sensitivity. And it's not just the symptoms that are varied. Neuropathic pain has many origins and can result from any number of conditions, including:
Traumatic injury
Viruses (like Lyme disease)
Autoimmune diseases (like lupus)
Diabetes
Multiple Sclerosis
Chemotherapy
There's a growing consensus that cannabis may be a highly effective treatment for many kinds of neuropathic pain. A 2015 study published in Neurotherapeutics states, "Clinical studies largely affirm that neuropathic pain patients derive benefits from cannabinoid treatment."
But much of the human-based research (like this study) on CBD and nerve pain has centered around the efficacy of the FDA-approved medication Sativex, which includes both THC and CBD. Research on the best CBD for pain isolated from THC is still limited when it comes to neuropathic pain. There are exceptions, though:
This 2012 lab study looked specifically at the use of CBD for neuropathic pain and concludes that it "may represent a novel class of therapeutic agents for the treatment of chronic pain."
This 2017 article reviews the pre-clinical research of CBD and the neurological field. The authors conclude that CBD can produce beneficial effects, due to its strong anti-inflammatory and anti-seizure properties. But the researchers ultimately call for more clinical studies.
These studies are just the forerunners of many more to come. In future years, we'll learn more about the specific ways that CBD works, and how we can best use it to mitigate debilitating pain due to nerve damage.
Other Cannabidiol Considerations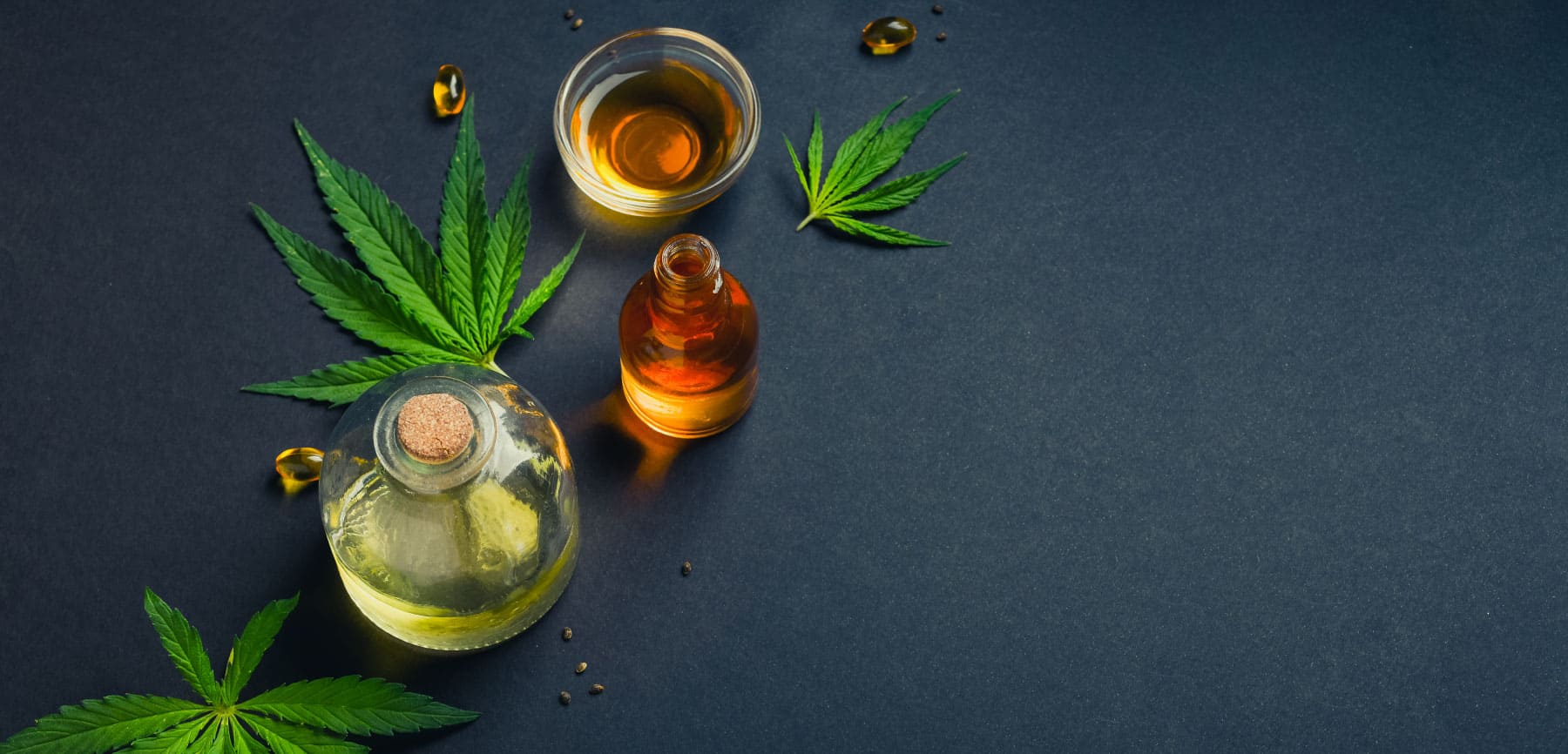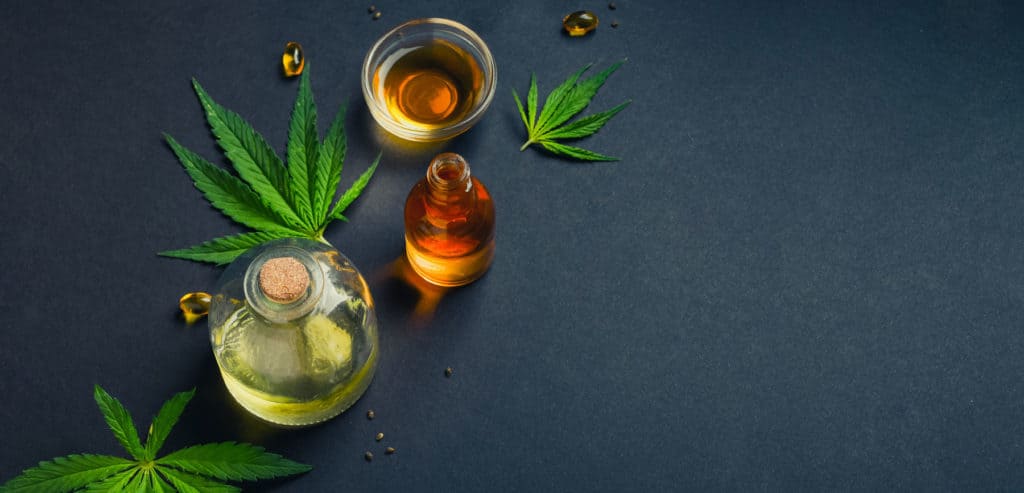 A major theme when reviewing the research on the best CBD for pain is the need for more large-scale clinical trials on CBD in isolation from other cannabinoids like THC. That's not to say that THC is bad. It's developed a stigma because it makes you high, which makes people think of hippies and the sixties and maybe your perennially stoned neighbor who clearly doesn't have his stuff together. But THC also comes with a pretty respectable list of benefits. These range from antiemetic (anti-nausea) and anti-inflammatory effects to appetite stimulation.
There's also evidence that the best CBD for pain is actually a full-spectrum CBD oil. Full-spectrum tinctures allow you to benefit from the "entourage effect," which takes place when other cannabinoids are present.
On the other hand, there's no getting around the fact that THC is psychoactive, which in itself can be debilitating if you're just trying to move through the world in as normal a way as possible.
And if you have any history of bipolar or panic disorder, THC can exacerbate those issues, making it important to avoid entirely. THC can also be a major issue for people in jobs that require drug tests.
Luckily, it's possible to procure CBD oil that has no THC in it. Products made from CBD Isolate or Broad Spectrum CBD can be good options if you want to avoid THC. In fact, some of the best CBD products for pain include topical salves that are made from isolate CBD oil. Just be sure to check out third-party lab reports to ensure you're getting exactly what you pay for. And keep your eyes peeled for future research on CBD for pain.
Finding a Reliable CBD Brand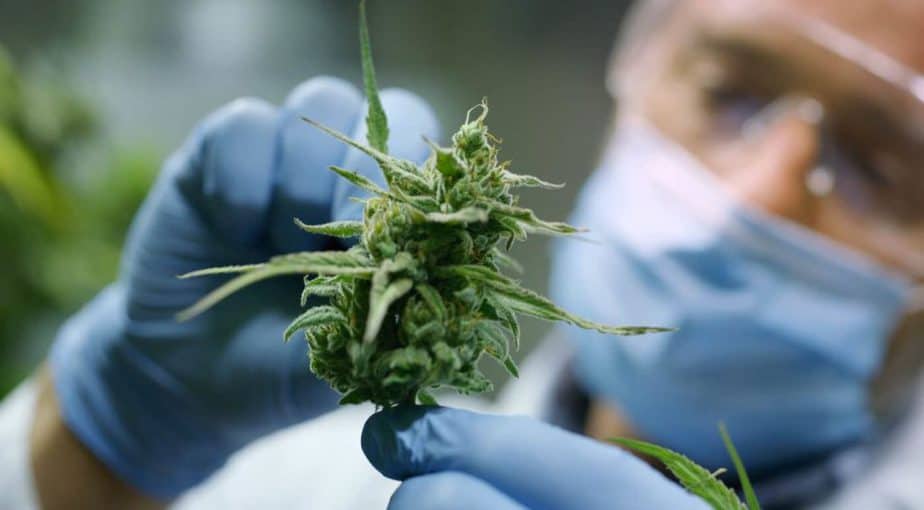 So you've read the research and are ready to give CBD a try, but what's next? Because CBD is a relatively new industry and basically unregulated, it can be hard to know how to proceed. Here are a few tips to help you navigate the world of CBD:
Talk to your doctor. Don't skip this step — especially if you're already taking medications for pain (or any other condition for that matter). CBD has a good safety profile, but it can interact with other drugs. Your doctor can help you manage those issues and decide if it's a safe treatment for you.
Research CBD companies. If you want to find the best CBD for pain, you can't avoid due diligence. Look for reputable companies who have undergone third-party testing — with results that they're willing to share. (We talk more about this in our product reviews above.)
Start low, go slow. When it comes to CBD, more isn't necessarily better. Make a log and keep track of your symptoms as you test different doses. Take your time with this. You might want to read up on micro-dosing as well.
Try only one treatment at a time. This will help you isolate what is actually working for you. There are lots of ways to get CBD into your body, but if you start with too many products, it will be impossible to know which one is doing what. If you're spending time and money to get the best CBD for pain, you need to know what's working for you.
Related Rankings
Dr. Kasey Nichols, N.M.D.
Dr. Kasey Nichols, N.M.D. focuses on sleep disorders and drug-free pain management utilizing both conventional and alternative medicine at his private practice,
Onyx Integrative Medicine and Aesthetics
, located in Gilbert, AZ. He served as the Director of Medical Operation and Administration at a national substance abuse disorder corporation with 16 facilities across seven states. He graduated from Cleveland University-Kansas City with a Bachelor's of Science in Human Biology, graduating with honors, and holds a Doctorate from The Southwest College of Naturopathic Medicine. He holds licenses in both Arizona and Kansas. Dr. Nichols has given numerous talks to professional organizations, given interviews for newspapers across the United States, and numerous television news interviews with ABC 15/CW 61 in Arizona, Channel 3 in Arizona, and others. Dr. Nichols has appeared in
Cosmopolitan
,
Reader's Digest
,
WebMD
,
Healthline
, and many other health and lifestyle publications.