CBD products are everywhere. But with thousands of products from many countries on the market today, how do you find the best CBD oil? In this article, RAVE Reviews brings you the best products from the CBD industry.
Why is CBD oil so popular? While there's no single answer, it comes down the health benefits associated with CBD oil and the seemingly nonexistent risk factors or side effects. People all over the globe are investing in the best CBD oil for their well being, even public health officials are buying into the hype.
It won't get you high, has a good safety profile, and naturally treats dozens of conditions. But there's a dizzying amount of choice out there, so you'll need some help finding the best CBD oil. Whether you're a beginner or you've been experimenting with CBD oils for a while, we've got you covered.
We'll demystify the jargon, clarify current points of debate, and layout some of the scientific evidence of health benefits of CBD. And we'll help you avoid the snake oil salespeople by outlining key indicators of a top-quality CBD products. We'll include the best options of full spectrum and broad spectrum CBD as well as pure CBD oils.
These are the best products that CBD companies have to offer, reviewed. Join us on our search for the most quality CBD oil available!
Table of Contents
Related Rankings
How Did We Pick the 20 Best CBD Oils?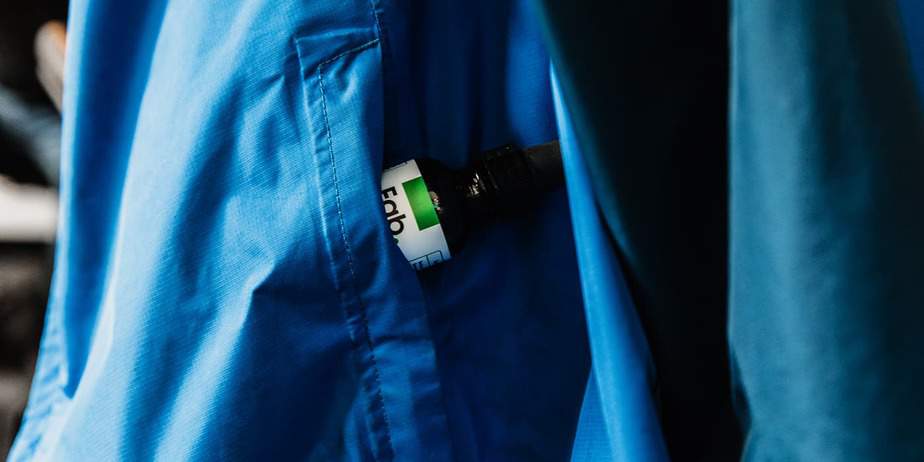 We spent hours and hours combing through websites and online stores, talking to customer service reps, and compiling numbers from CBD Companies. Here's the breakdown of how we came up with our list of the 20 best CBD oils on the market:
Quality
Where the hemp was grown?
We started with the source. In the past, it was difficult to obtain American-grown hemp, but the 2014 and 2018 Farm Bills have revolutionized hemp agriculture in the U.S.
It's true that you can grow hemp almost anywhere, but because of the regulations set out by the Farm Bills, U.S. hemp is grown under stricter conditions than many other countries. As a result, companies that source domestically grown hemp received higher points.
We also gave points to companies that grow their own hemp or sourced their own hemp seed oil, since having seed to sale control over the product allows companies to strictly monitor quality. It also requires a deep investment in time, energy, and money.
How the hemp was grown?
It's still extremely difficult to acquire USDA-certified organic hemp, but it's not impossible. We assigned the title of best CBD oil to the four companies that use USDA-certified organic hemp, and were willing to provide us with verification.
Most CBD companies, though, do not have access to USDA organic certification, so we inquired into growing practices, such as whether farmers spray their crops with pesticides, fungicides, or chemical fertilizers. It is important that no companies using non-organic hemp made it onto our ranking.
Type of CBD Oil
We continued to rate each product based on the type of CBD used: isolate, full-spectrum, or broad-spectrum CBD. We know there's a lot of debate around which form is actually best, but we gave points to CBD oils that contain a range of cannabinoids and terpenes from hemp seed.
We aimed to find the best CBD oil of each of these categories.
While there are certainly good reasons for choosing an isolate, there is evidence that pure CBD works better in combination with other cannabinoids (this is called the "entourage effect"). We gave a full-spectrum or broad-spectrum CBD oil higher points than an isolate tincture. Though we recommend you mix CBD oil doses up–between highly concentrated pure CBD oil and full spectrum to get the most out of the entourage effect.
(Just as a refresher, full-spectrum tinctures include the full range of cannabinoids, including THC. CBD oil companies offering broad-spectrum CBD oil should include a range of cannabinoids, but without the THC, which is generally what people using isolates are trying to avoid.)
So in essence, what constitutes the absolute best CBD oil will depend largely on which type your prefer and which CBD company offers the best product of that type.
Flavor
And then there's flavored CBD oil, which is subjective, of course, so we didn't give too much weight to this category. But because there are CBD companies working hard to make their tinctures palatable, we gave higher points to companies with tinctures that didn't make us cringe.
We also believe the best CBD oil from CBD isolates use natural flavors without artificial sweeteners. And as such we preferred CBD oils with great tasting natural flavor like orange blossom, lemon twist, and different flavors from natural ingredients (double check that these are lab tested, too!).
Transparency
Even with the recent clarification of CBD's legal status, the government still doesn't regulate the quality or consistency of CBD products, so it's vital that companies are forthright with their sourcing and manufacturing processes. For this category, we put a lot of weight on how companies deal with third-party lab testing.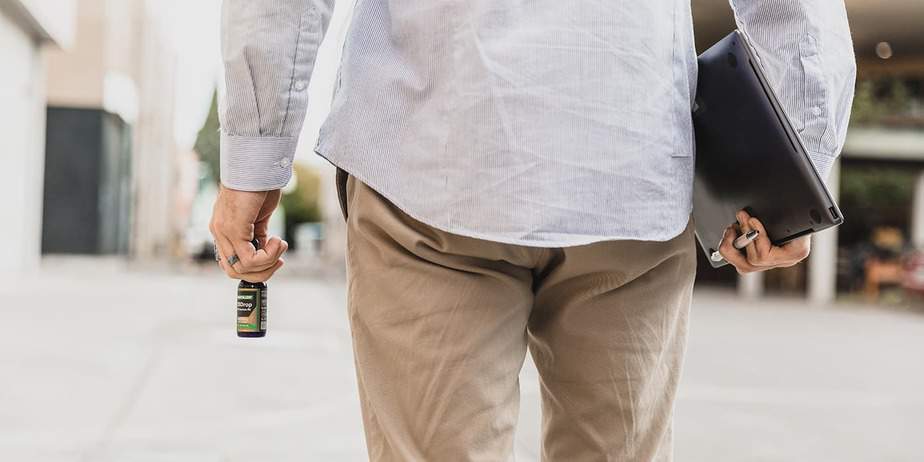 First, we rated them on how easy it is to find those lab test results (COAs), with the highest marks going to companies that go to the trouble of displaying them (and keeping them updated) on their websites.
We also gave higher points to companies whose COAs give more information than the absolute minimum. All lab tests should determine cannabinoid potencies, but we really appreciated companies that also let us see testing results for contaminants like pesticides, heavy metals, and residual solvents.
For this ranking update, we also looked at whether companies provide third-party lab tests for their products post-formulation or if they just test the source isolate or CBD extract going into their products. Nobody can test every single bottle of product, but samples of each product can be tested for cannabinoid potency (CBD per dose).
Value
While quality is super important, most of us have to pay attention to the price of the product as well. So to calculate the product value, we weighed its price against its quality score–because even low income families should be able to enjoy the benefits of CBD from high quality products!
For consistency, we used the price per milligram of CBD of the company's highest potency tincture. We've limited this ranking of products to only those CBD brands with great value and all natural ingredients.
Website Experience
We explored how each CBD company presents information. looked for key information, good product pages, and well-organized FAQ pages. We tracked how fast or slow the website is and made note of broken links or conflicting information.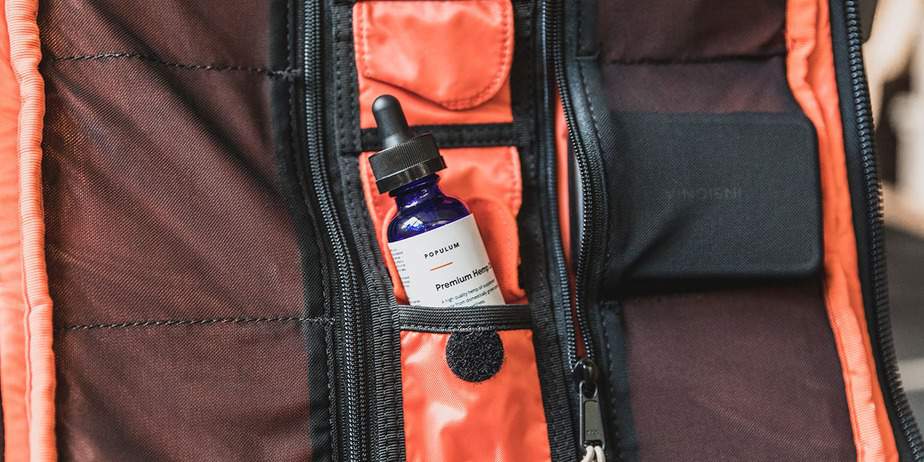 — RAVE's CBD Oil User Guide —
How Does CBD Work?
There's a lot of ongoing research in response to the question of how CBD works. What we do know is that as a cannabinoid, CBD interacts with your body's endocannabinoid system. "Endocannabinoid" may not be a household word, but every mammal has an internal system that produces cannabinoids that interact with 2 kinds of receptors.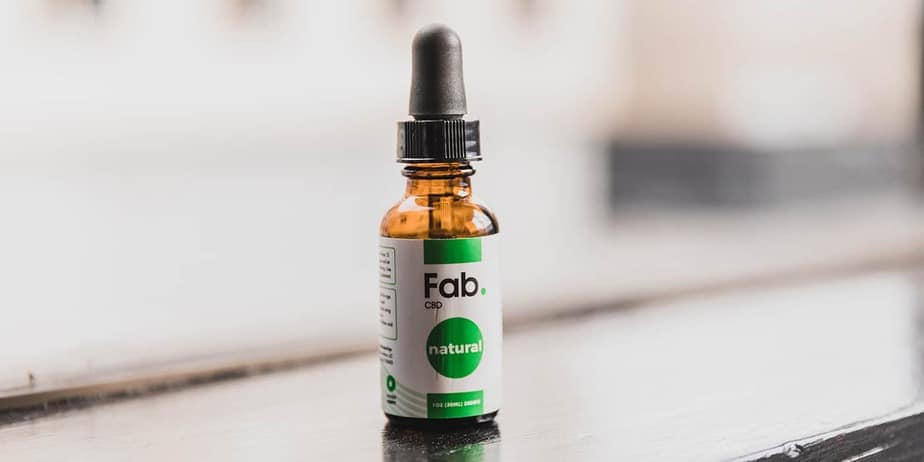 The endocannabinoid system is spread throughout your brain and body, but primarily throughout your central nervous system.
The interaction between cannabinoids and receptors is what produces effects like the regulation of mood, pain, appetite, inflammation, and memory.
Plant-based cannabinoids, found in cannabis plants, also interact with the receptors (whimsically named CB1 and CB2) in the endocannabinoid system, and each affects your body in different ways. CBD and its infamous cousin THC are the 2 most well-known cannabinoids.
But CBD is a special snowflake among cannabinoids. Rather than binding to one of the cannabinoid receptors in the way that other cannabinoids do, CBD doesn't bind to either of them, but rather stimulates both kinds of receptors. This unique interaction creates systemic, whole body benefits that include, but are by no means limited to:
Immune support
Pain regulation
Anxiety regulation
Inflammation suppression
Neuroprotection
What Are the Types of CBD Products?
Full Spectrum CBD
As the name suggests, Full Spectrum CBD comes with a lot of other elements present in the plant. This includes terpenes (which give marijuana and hemp its distinctive smell) and cannabinoids like the lesser known CBG and CBN — and even small amounts of THC.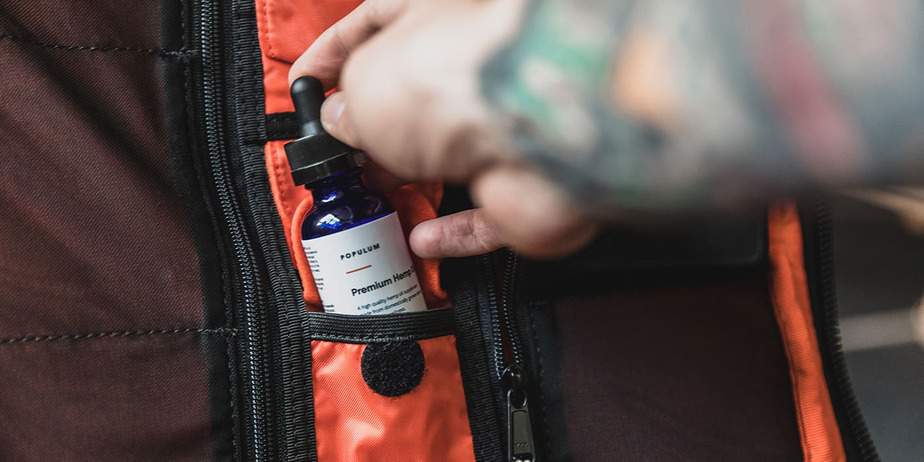 What you gain from Full Spectrum CBD is called the "entourage effect." Studies have suggested that CBD is most effective when it's combined with other cannabinoids. Each cannabinoid has its own properties and confers its own health benefits.
Working together, a synergy is created that boosts the healing properties of CBD.Full spectrum CBD does, however, bring with it the sticky issue of THC. The government regulates concentration levels of THC at 0.3 percent, an amount which results in minimal psychoactivity.
But THC metabolites are stored in the fat cells of your body, building up over time. If you ever need to take a drug test, this could create an issue for you.
CBD Isolate
If you want to avoid THC altogether, CBD Isolate is the way to go. CBD Isolate is just that — CBD that has been isolated and then refined to remove all other terpenes, cannabinoids, and plant material. This process eliminates the trace amounts of THC that would otherwise be present.
The result is a fine white powder containing only the pure CBD chemical compound. This isolate is then combined with carrier oils (like hemp seed oil or MCT oil [coconut oil]) to create marketable products.
If you're in the market for CBD isolate, it's crucial to pay attention to the purity of the product. Many products made from CBD Isolate are labeled as being 99% pure. While those in the 99.9% range will have no identifiable amounts of THC, those in the 99.5% range may still have trace amounts that could show up in a lab test.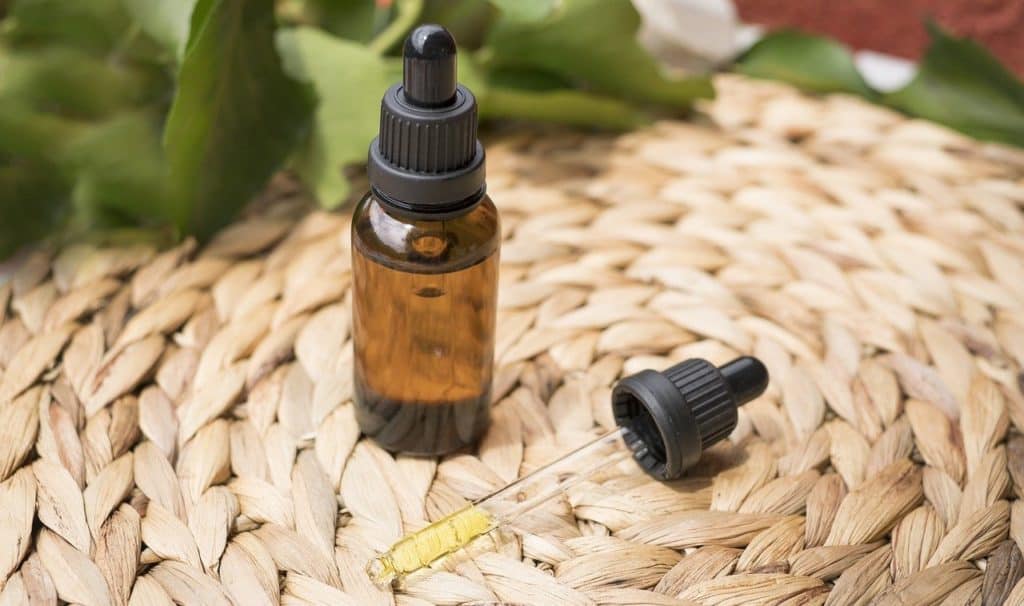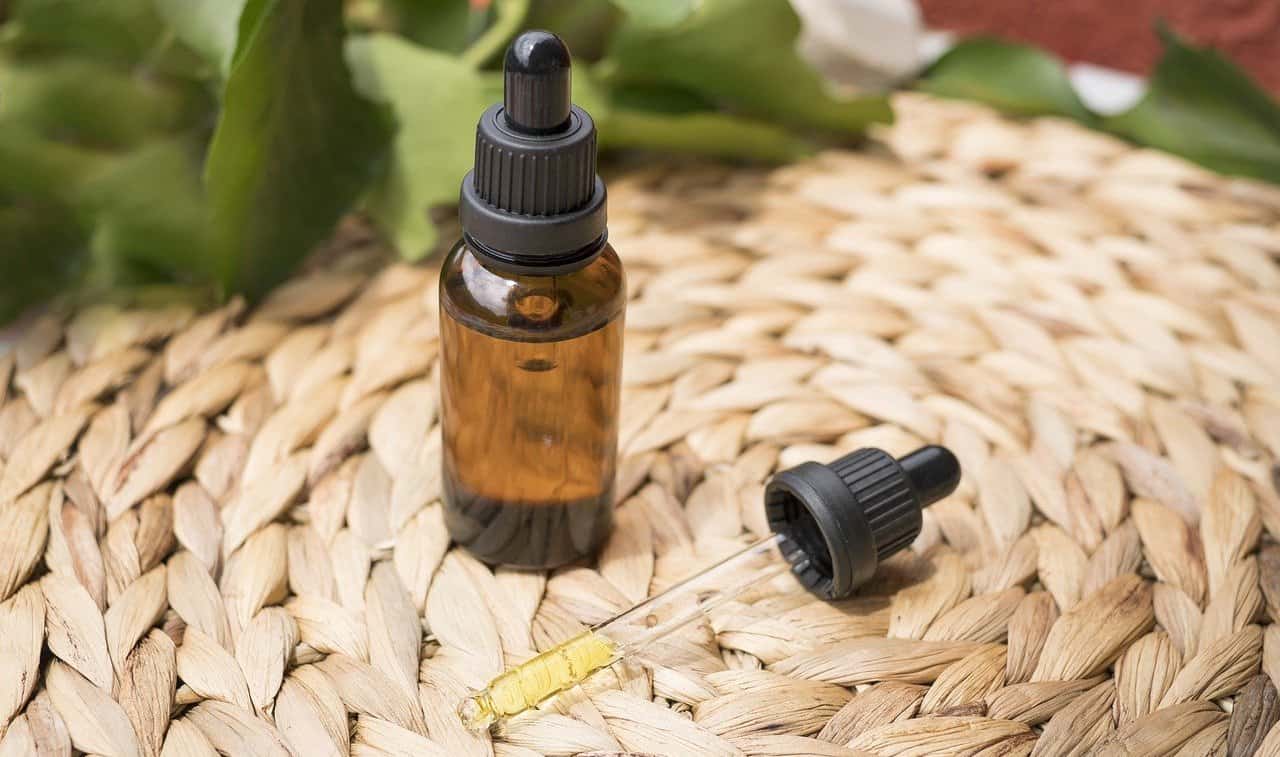 In your internet travels, you may also come across products called "terpsolates." The manufacturers of these products infuse CBD Isolate with terpenes (but not cannabinoids like THC). These terpenes may enhance the effectiveness of CBD — or maybe they just make it smell good.
Is CBD Legal?
And now, onto the thorny issue of legality. Is CBD legal?
The simple answer to the question is yes — if it is extracted from hemp. The 2014 Farm Bill established guidelines for growing hemp in the U.S. legally. This so-called "industrial hemp" refers to both hemp and hemp products which come from cannabis plants with less than 0.3 percent THC and are grown by a state-licensed farmer.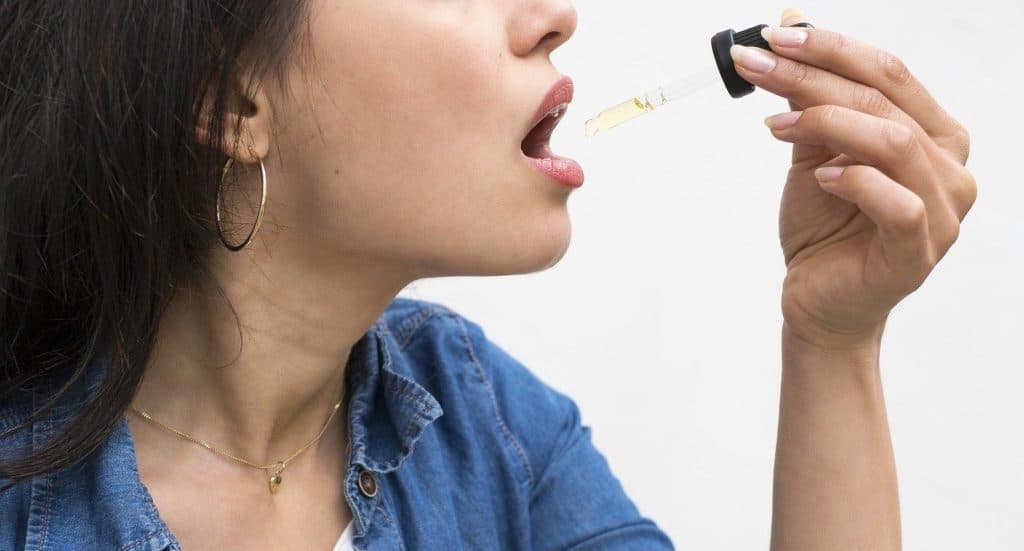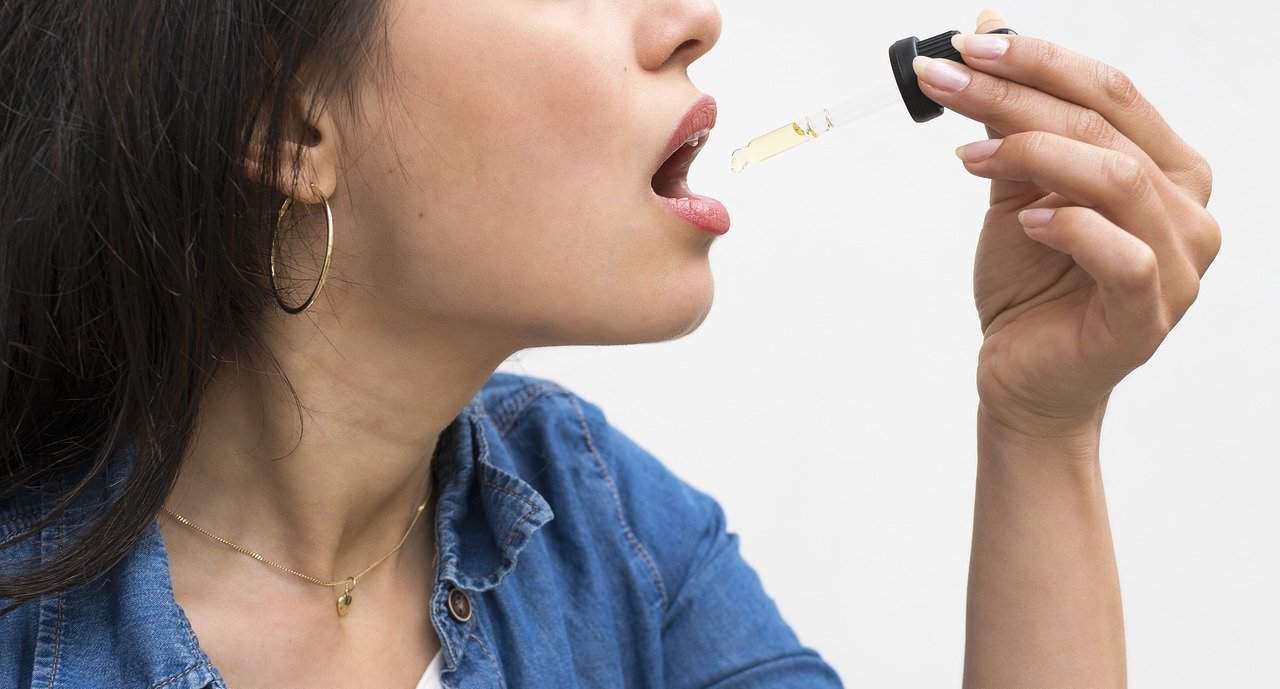 CBD derived from marijuana is a different story, and the law varies from state to state. But as long as you're using CBD oil that contains less than 0.3 percent THC, it's federally legal anywhere in the United States.
What Are the Benefits of CBD Oil?
CBD products roared onto the health scene in 2009 when scientists in California began producing a CBD-rich cannabis plant. Since then, CBD oil has created a whole new industry, and with it has come all the media attention of a "wonder-drug." Others believe think of CBD as just one of many possible dietary supplements for health and wellness.
So what does it do for your health and wellness? And what research supports these claims?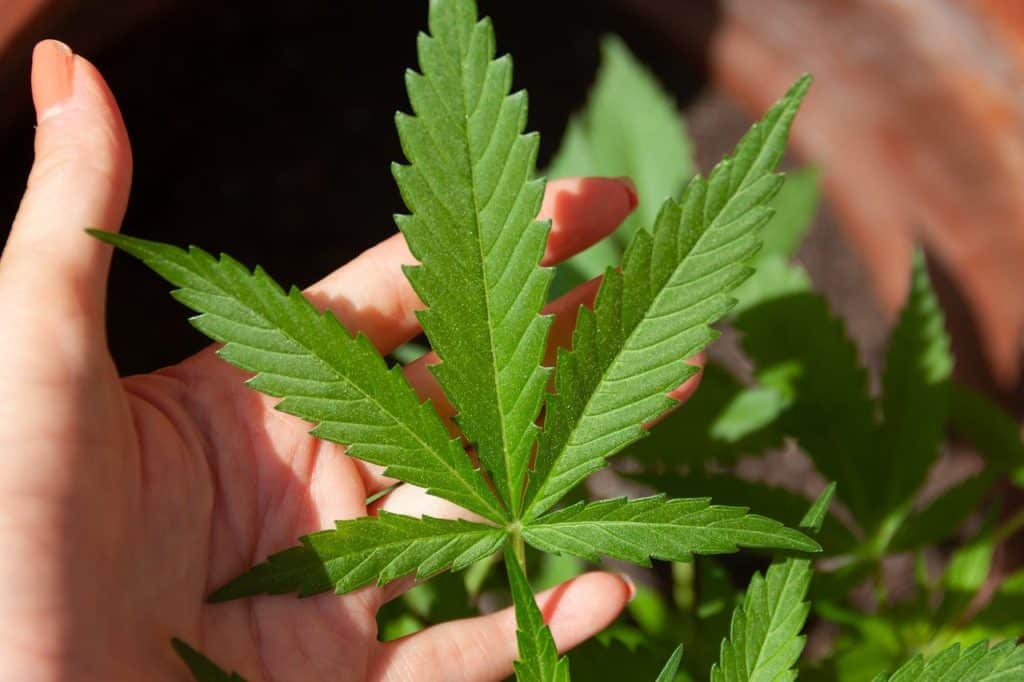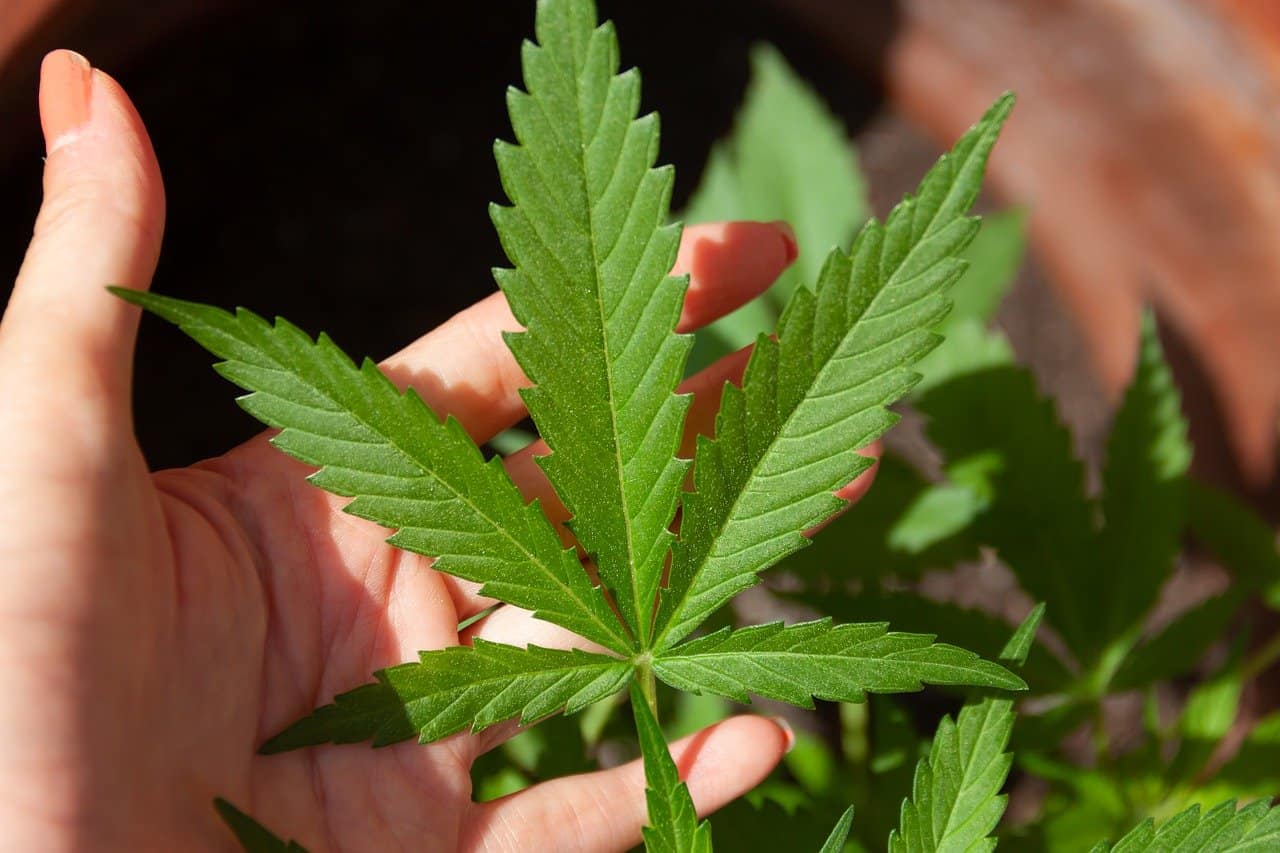 The science behind CBD products is in the relatively early stages and we still don't know too much about its long term effects. As a cannabinoid, we know that CBD interacts with receptors in your body's endocannabinoid system.
Here's a non-exhaustive list of some potential health benefits of CBD oil:
CBD and Chronic Pain
It's a truism to state that pain is an inevitable part of life.
But those who deal with chronic pain know the debilitating, life-sucking reality of this condition. And traditional medications often come with long lists of side effects which can be as debilitating as the pain itself.
So when word started getting out that CBD products have the potential to reduce pain without those side effects, it seemed too good to be true. In fact, numerous studies have looked at the relationship between CBD and pain, and the results are promising.
Researchers have looked at CBD for various kinds of pain relief— from joint pain relief to cancer pain relief. One finding is that CBD increases levels of glutamate and serotonin — both neurotransmitters that play a role in pain relief and regulation of pain. And CBD's anti-inflammatory properties help by tackling the root cause of much chronic pain.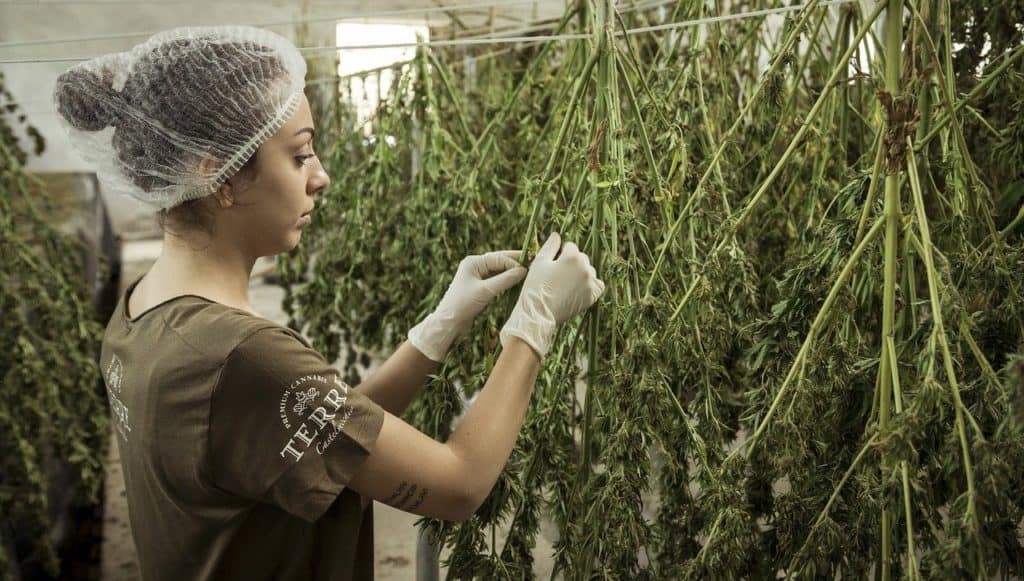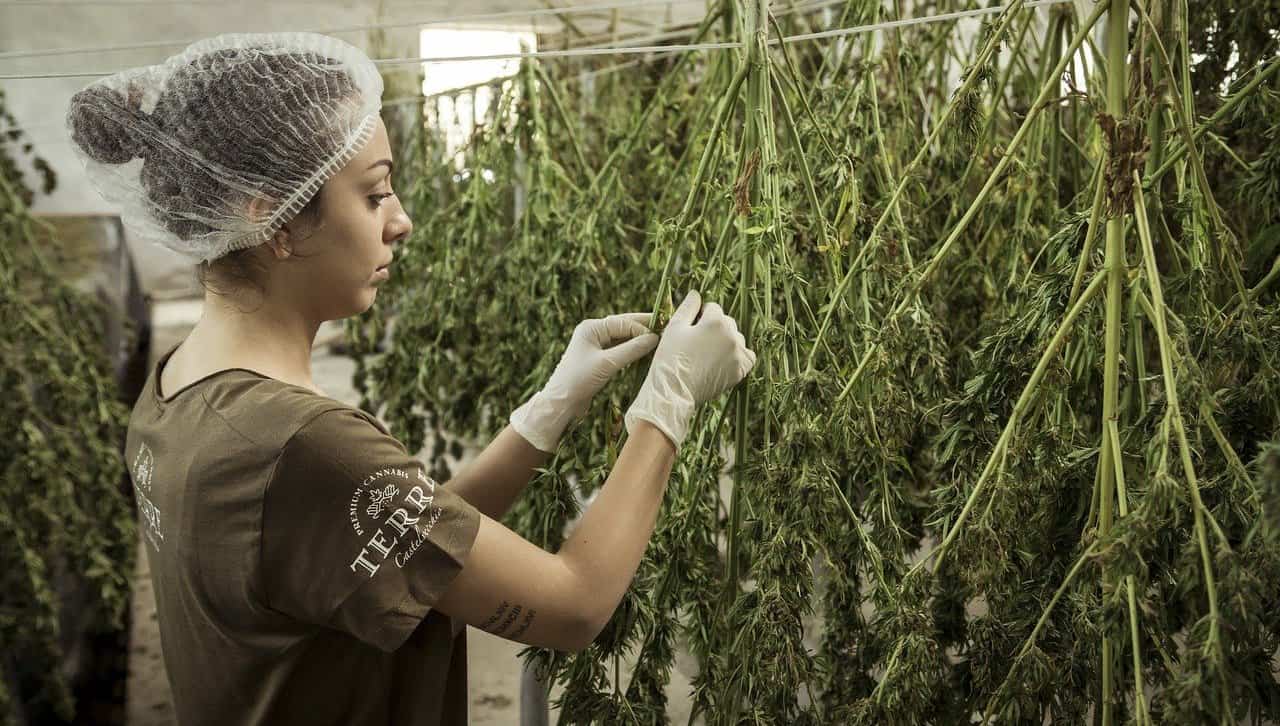 While CBD isn't going to replace pharmaceutical pain relievers any time soon, initial studies have a lot of people excited about it. And there's a ton of anecdotal evidence that CBD is providing relief for many people who suffer from many different sources of chronic pain.
CBD Oil for Anxiety and Depression
Another field in which CBD products are creating a buzz is in the area of mood disorders like anxiety and depression. Both conditions have been treated with a variety of medications, courtesy of Big Pharma, that have had varying levels of success. Again, the long list of side effects can be off-putting to someone who just wants to get through the day without the sweaty tension of anxiety or the gray haze of depression.
While researchers are calling for more robust studies on the role of CBD on mood disorders, there is promising research that points to CBD's role as an anxiolytic — which means it has anti-anxiety effects. Another study showed CBD to have antidepressant effects comparable to those of the prescription antidepressant Imipramine.
We noted above that CBD increases levels of glutamate and serotonin — and it's these same neurotransmitters that play a crucial role in mood regulation.
This doesn't mean that you should flush your prescription anti-depressant or anti-anxiety medications down the toilet! These studies point to the need for more research to be done on CBD products. But for those who have had limited success with prescribed medications, talking with your doctor about using CBD as an alternative is worth consideration.
CBD Products and Insomnia
Sleep, the sweet elixir of the gods. So natural, but for many of us, so sadly elusive.
We exercise, we avoid things that we really, really want — like naps and caffeine. And still, the magic escapes us. But help is near. CBD, with its calming, anti-anxiety effects, is helping many people get the sleep they need — without the groggy side effects of many sleeping pills.
Clinical trials have consistently reported the sedative effects of higher CBD oil dosage (160mg of CBD). While melatonin may be useful for sleep-wake cycle issues, such as you may encounter with jetlag, CBD oil will help you sleep better, longer, and improve your sleep quality.
Exciting research findings are showing that CBD can even help prevent the acting out of dreams during REM sleep that is common in Parkinson's disease patients. While daytime sleepiness is listed as an adverse side effect of taking large doses of CBD, taking the supplement at night can promote restful sleep.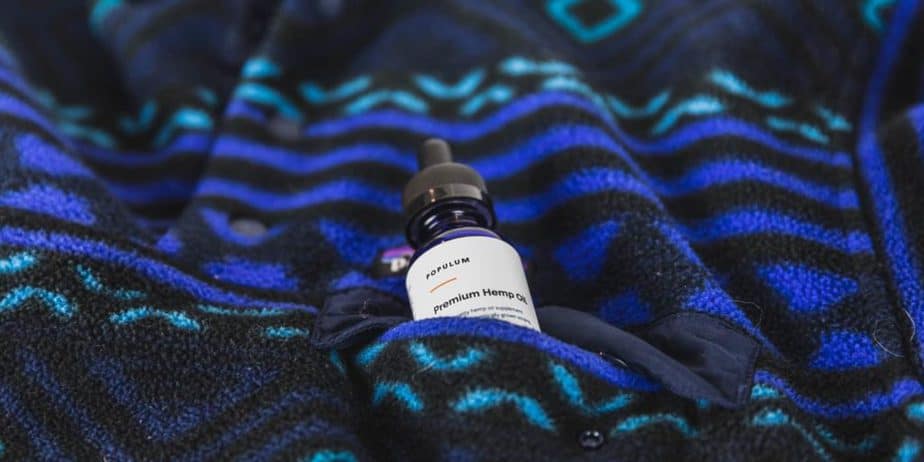 For those with chronic conditions that interrupt sleep, CBD has been shown to be effective at helping those with PTSD and REM behavior disorder. And while formal studies haven't been completed on CBD and Restless Leg Syndrome yet, anecdotal evidence suggests that many people who use CBD oil have experienced a dramatic reduction in RLS symptoms.
Give CBD products a try for your sleep concerns, because what do you have to lose? Not a few extra z's, that's for sure.
CBD and Seizures
In the United States, over 3 million people suffer from epilepsy — 470,000 of those people are children. Epilepsy is a disorder of the brain that causes seizures — of which there are over 30 different kinds, ranging from mild and infrequent to life-threatening.
Not surprisingly, people with epilepsy face significant challenges — from the cost of healthcare to work limitations and social isolation.
Evidence from laboratory studies, small clinical studies, and anecdotal reports over a number of years suggest that CBD helps control seizures. And in June of 2018, a major advance was made when the FDA approved a prescription cannabidiol medicine — Epidiolex — to treat rare and severe forms of epilepsy.
This means that people with these rare and devastating forms of epilepsy will have access to CBD that has been clinically tested and dosed.
CBD and Antioxidant and Neuroprotective Health Benefits
In addition to all the benefits of CBD we've already discussed, consuming CBD has been proven to have antioxidant and neuroprotective effects. This means that it helps repair the damage from oxidative stress, which is believed to be a primary cause of diseases like Alzheimer's, Parkinson's, ALS — even heart disorders and some forms of cancer. This is a hugely beneficial effect of CBD.
Free radicals are the culprits when it comes to oxidative damage and inflammation. But CBD's antioxidant properties can help to combat the negative effects of everyday exposure to elements that increase the production of free radicals.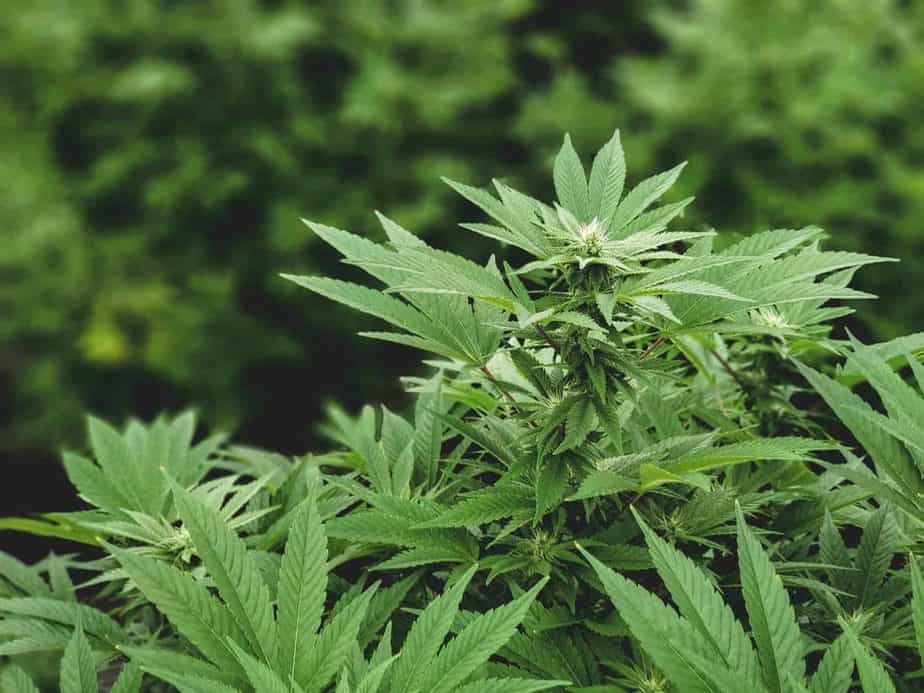 These elements include pervasive, but hugely unsurprising, things like:
Pollutants
UV rays
Pesticides
Smoking
Fried food
Consuming CBD's antioxidants will strengthen the immune system and make it more able to withstand the aging and degenerative effects of free radicals.
How to Use CBD Oil
CBD's numerous benefits have made it wildly popular for ailments as varied as mood disorders and epilepsy. A cannabinoid extracted from the hemp plant (or marijuana plant), CBD has antioxidant, anti-inflammatory, and anti-anxiety effects — among many other benefits. And it won't get you high.
But the world of CBD oil can be a confusing place even if you have a pretty clear idea of what you want it to do for you. The goal, of course, is to get the right amount of CBD into your body in the most efficient way. But how do you know what the right amount is? It depends on the CBD product.
The somewhat frustrating answer is that there isn't a one-size-fits-all answer to that question. Factors like your specific product, your genetic makeup, and the condition you want to treat will all play a part in the dose you take.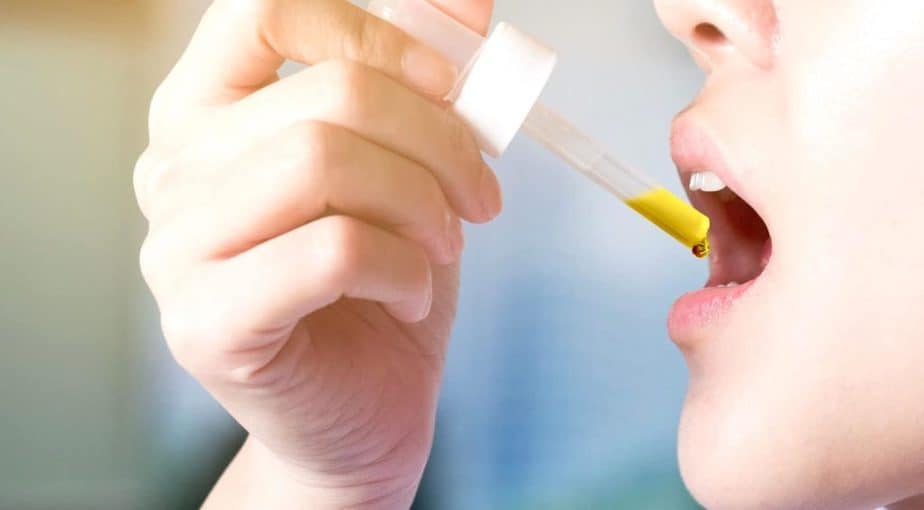 To help get you started in finding your own perfect dose, here are some general principles to use as a guide:
Get Informed
The first step to finding your correct CBD dosage is getting as much information as you can about the product you're using. What is the concentration of CBD in your CBD product? Are there third-party lab tests that can confirm that?
The CBD industry is still mainly a grassroots therapeutic movement, and as such, largely unregulated. Concentration and purity levels can differ greatly depending on the manufacturing process of each CBD product. CBD oil companies often approach this very differently, which is why quality differs.
The manufacturer will probably give you a recommended dosage for each CBD product, but bear in mind that this isn't set in stone. What you need to find is your own minimum effective dose.
How Much CBD Oil Do I Take?
In a 2017 article in Rolling Stone, Dr. Dustan Sulak outlines his protocol for microdosing. You can begin this process by asking yourself 3 questions:
How easy is it to breathe?
How comfortable and calm does your body feel?
How easy is it for you to smile authentically, to feel content and grateful?
You then take your first drop of CBD oil, wait 45 minutes, then ask the questions again. If you feel no different and there's no change in the way you answer those questions, you increase the dose by small increments until you do notice a difference.
You can continue this process over several days — and at some point, you'll find that taking more doesn't change your scores. That is your minimum effective dose, and you'll now know how much CBD to take.
Expectations
CBD is often hailed as a Miraculous Cure for Everything, which it isn't. It's a substance with immense potential to heal and give relief — but it won't necessarily be an immediate cure for your every ailment.
Before you begin taking your CBD product, you might want to spend some time thinking, as specifically as possible, about what you want it to do for you. Also consider what results you need to see to make the expenditure worthwhile.
And if you're taking any other medications, please do talk to your doctor before you begin to experiment with CBD oils. This will help you avoid any potential drug interactions or an unwanted decrease in the effectiveness of your other medications.
Also, if you battle any health conditions always double check the CBD company's lab tests to ensure the products don't contain heavy metals and they're made only with top quality industrial hemp with natural flavors.
Common Questions About CBD
What Is CBD Commonly Used For ?

CBD oils are widely used for overall wellbeing to treat anxiety and studies show that CBD can help both to fall asleep and to remain asleep in patients who experience insomnia. CBD oils may offer the pain relief and the possibility of treating various chronic pain types.
Can CBD Cause Weight Gain ?

Although CBD oils can help with appetite and weight loss, it also has the potential to cause weight gain. In some studies, CBD oils have been shown to increase appetite. One of the most common side effects of CBD therapy is an increase in appetite.
Can you get addicted to CBD?

CBD oils do not seem to have any addiction-related effects of its own. This may be due to the fact that CBD oils have no intoxicating properties.
Is CBD Safe? Can You Take Too Much CBD Oil?

Is CBD oil safe? Medical associations largely agree that CBD is safe but taking too much may cause some side effects. CBD oils in high doses may cause these side effects: severe drowsiness, dry mouth, lethargy, sore stomach, nausea, and other uncomfortable, disorienting side effects, but not death, according to the general consensus among practitioners and even the World Health Organization.
Do You Have To Be A Certain Age To Buy CBD ?

In general, you must be at least 18 years old according to federal law. You must be 21 years old in some situations. In states where sale of CBD oils are legal, brick-and-mortar stores can ask for proof of age. You'll almost definitely need to be 21 years old to purchase CBD from a recreational dispensary.
Does CBD Help With Anxiety ?

CBD oils are widely used to treat anxiety and provide anxiety relief, and studies indicate that CBD can aid in falling and staying asleep in patients suffering from insomnia. CBD can be a viable treatment choice for a variety of chronic pain conditions.
Our CBD Library

Dr. Kasey Nichols, N.M.D.
Dr. Kasey Nichols, N.M.D. focuses on sleep disorders and drug-free pain management utilizing both conventional and alternative medicine at his private practice,
Onyx Integrative Medicine and Aesthetics
, located in Gilbert, AZ. He served as the Director of Medical Operation and Administration at a national substance abuse disorder corporation with 16 facilities across seven states. He graduated from Cleveland University-Kansas City with a Bachelor's of Science in Human Biology, graduating with honors, and holds a Doctorate from The Southwest College of Naturopathic Medicine. He holds licenses in both Arizona and Kansas. Dr. Nichols has given numerous talks to professional organizations, given interviews for newspapers across the United States, and numerous television news interviews with ABC 15/CW 61 in Arizona, Channel 3 in Arizona, and others. Dr. Nichols has appeared in
Cosmopolitan
,
Reader's Digest
,
WebMD
,
Healthline
, and many other health and lifestyle publications.