You want the best CBD oil for anxiety. We're here to tell you where to get it.
We're here to tell you where to get it. While there are a lot of close contenders, the clear winner here is Kanibi. This company just about has it all: outstanding quality, affordable pricing, and excellent customer service.
We All Get Anxious Sometimes.
Speaking in front of people, final exams, annual reviews — life is full of nerve-inducing events that can bring on the sweaty palms of anxiety. It's a normal, if unpleasant, part of life. But when anxiety becomes excessive and persistent, it goes from being a temporary inconvenience to a debilitating condition.
Anxiety at this level can rob life of its joy and spontaneity, leaving you feeling both tense and exhausted — maybe even depressed and socially isolated.
If this describes you, and you've been wondering about the benefits of CBD as a treatment, you've come to the right place. We'll discuss in detail the research behind CBD as a potential anti-anxiety (anxiolytic) treatment, and how it may help with specific anxiety disorders.
The CBD for Anxiety We RAVE About
Everyday Anxiety vs. Anxiety Disorders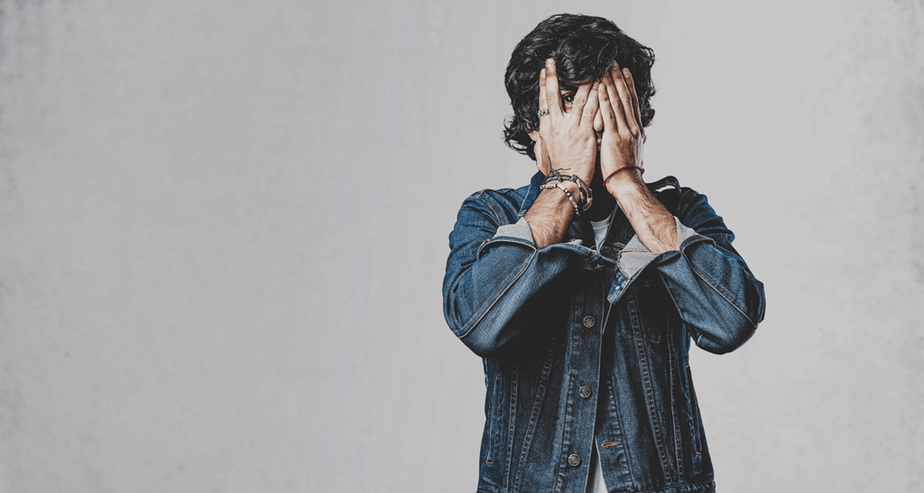 First, some general information on anxiety.
Anxiety can be defined as feelings of fear or worry in the absence of an immediate threat. In that sense, anxiety differs from fear — which implies the actual presence of danger.
And while the experience of anxiety is never pleasant, under normal circumstances it can actually be helpful, making you more alert and prompting you to act in appropriate ways. Like studying for an exam or saving money for an upcoming expense.
RAVE THIS: Best CBD Oils [2021 Update]
But while you can use CBD for an everyday experience like anxiety, this is not what we're talking about when we discuss anxiety disorders.
Anxiety disorders are serious medical conditions and should be treated as such. They often run in families and have a biological basis – much like other diseases. Diet, exercise, and meditation may help alleviate symptoms, but anxiety disorders can't be explained away, or meditated away, or exercised away, or dieted away, though Therapy such as CBT (Cognitive Behavioral Therapy) can be more effective than anxiety medications. Some of the main categories of anxiety disorders are:
Generalized Anxiety Disorder
Social Anxiety Disorder
Post-Traumatic Stress Disorder (PTSD)
Panic Disorder
Depending on the severity of the condition, symptoms run the gamut from heart palpitations, to trembling, nausea, dizziness, chest pains, and muscle tension or weakness. Sleep can become elusive, and appetite can also be affected. Worldwide, anxiety disorders are the most common mental disorders, and in the United States alone, nearly 40 million people suffer from an anxiety disorder in any given year. For reasons we don't fully understand, women are more than twice as likely as men to be diagnosed with an anxiety disorder, and many anxiety disorders affect children as well.
CBD for Anxiety: A New Treatment?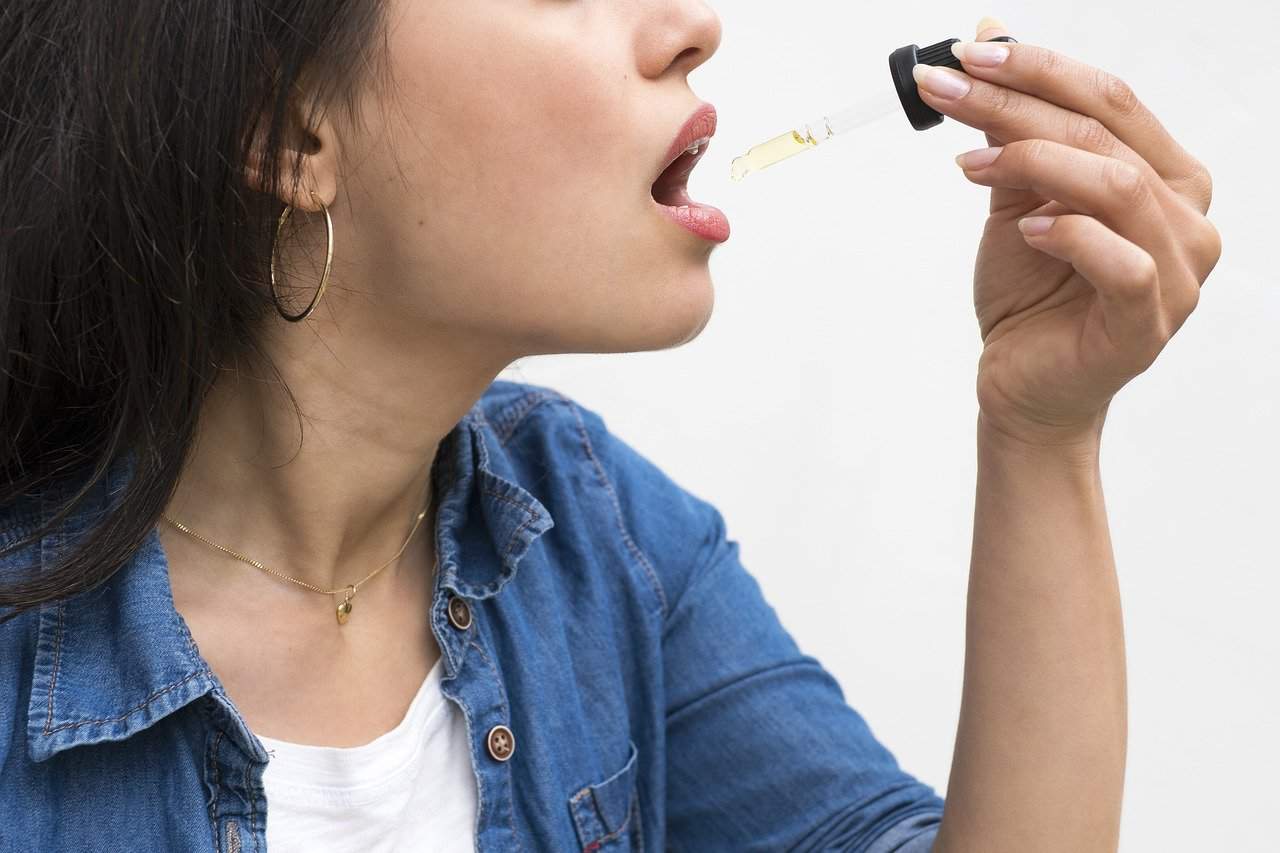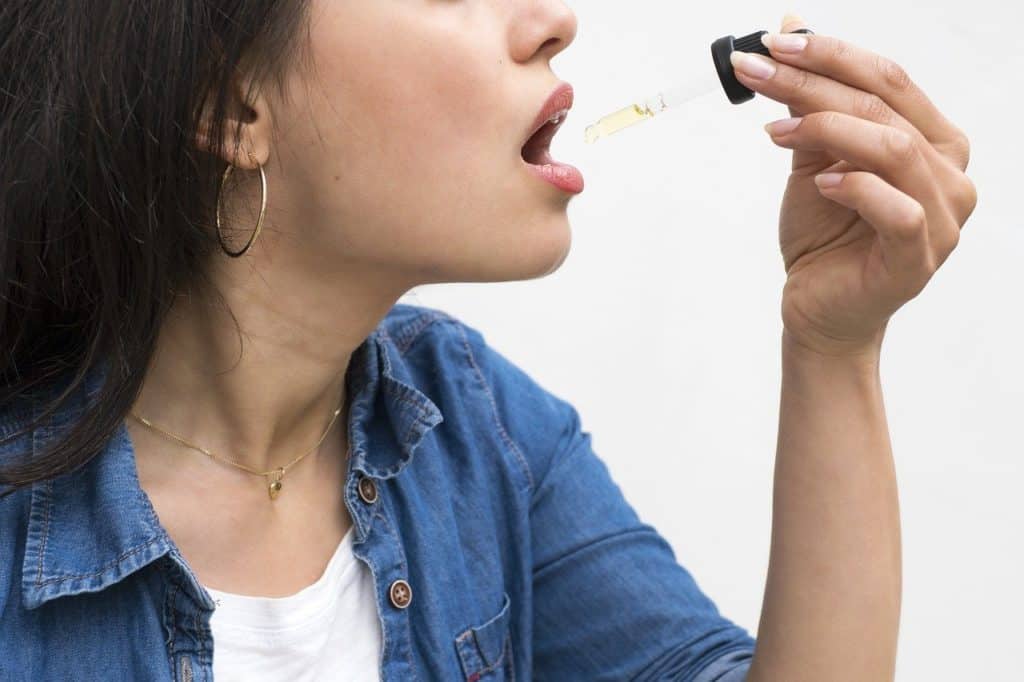 With so many people suffering from chronic anxiety, it's no wonder that a new treatment — a plant extract with apparently few side effects — is causing so much excitement.
There are, of course, pharmaceutical drugs that can treat anxiety disorders. Chances are, if you're diagnosed with an anxiety disorder, your doctor will send you home with a prescription for some kind of antidepressant. Antidepressants help to keep neurotransmitters like serotonin and norepinephrine balanced, keeping anxiety at bay.
There's no doubt that anti-anxiety medications can be helpful for some people, but they also come with the drawback of possible side effects. These can include dizziness, insomnia, weight gain, and sexual dysfunction. Other people complain of feeling groggy and lacking in energy.
This often leaves patients feeling that they have to choose between the symptoms of their anxiety and the side effects of their medication.
CBD first exploded on the natural health scene in 2009, and it didn't take long for word to get out that people were using it as a treatment to combat anxiety. And unlike some grassroots movements, CBD is being taken seriously by the scientific community. Because of this, we're slowly learning more about how and why CBD may work for anxiety.
How Does CBD Potentially Work for Anxiety?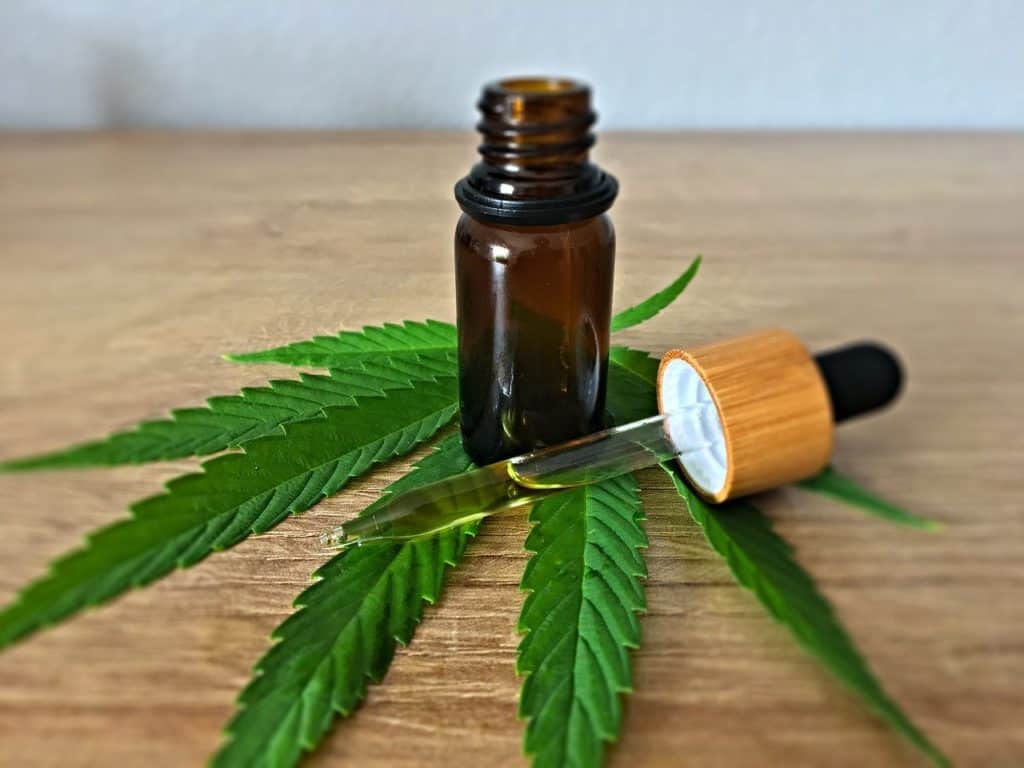 CBD — or cannabidiol — is a cannabinoid extracted from cannabis plants. There are over 100 known cannabinoids that have been identified, but the two most prevalent and well-known are THC and CBD. If you buy CBD, it will almost certainly have been extracted from the industrial hemp plant, which has exceptionally low levels of THC.
THC, or tetrahydrocannabinol, is the cannabinoid responsible for the feeling of being high. That's not its only effect, though. THC has its own list of related therapeutic benefits — from pain relief to anti-inflammatory and antioxidant effects.
But CBD differs from THC in that on its own it isn't psychoactive. In fact, there's evidence that CBD actually counteracts the psychoactive effect of THC.
So How Does It Work?
CBD is non-psychoactive, but it does affect your brain.
All mammals have a system of receptors and chemicals called the endocannabinoid system. Our bodies actually produce their own cannabinoids, called endocannabinoids, which interact with receptors in the endocannabinoid system. This interaction helps to regulate functions like sleep, pain, and immune responses.
Plant-based cannabinoids also interact with the endocannabinoid system. THC, for example, binds with the CB1 receptor, which is what creates the sensation of being high. CBD interacts with the endocannabinoid system in a more complex way.
If you want to read a really detailed analysis of CBD's function, you should check out this study, posted in Neurotherapeutics. The study suggests that CBD actually has "low affinity" with either endocannabinoid system receptor (meaning it doesn't bind with either one), but rather works by influencing other compounds in the endocannabinoid system.
This may create myriad, interrelated effects — from mood regulation to immune support and pain regulation. Scientists have hurdles to cross before they fully understand the impact of CBD on anxiety, but research suggests that CBD may increase the levels of the neurotransmitters serotonin and glutamate. These neurotransmitters have long been studied as major players in the regulation of anxiety.
Because different anxiety disorders are often studied separately, it might be more helpful to look at the research on CBD and some of the main categories of anxiety.
CBD for Generalized Anxiety Disorder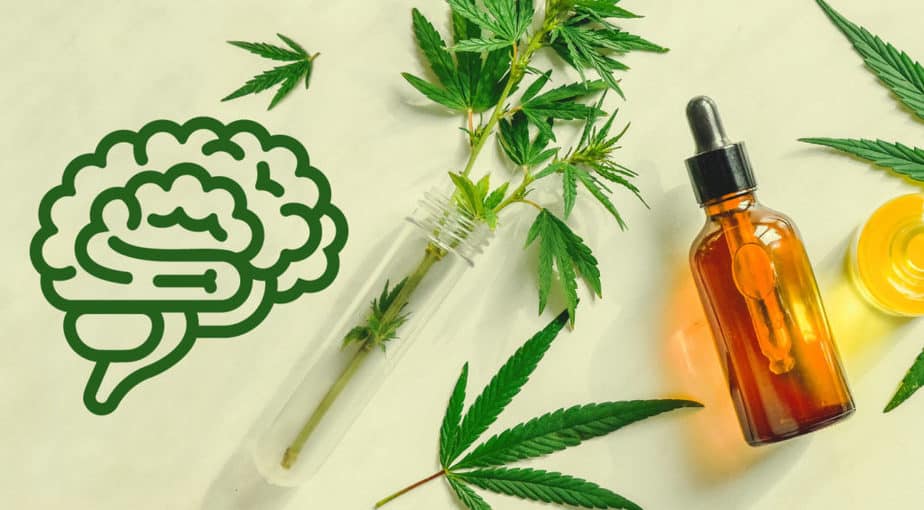 Generalized Anxiety Disorder is just what it sounds like. It means ongoing, excessive anxiety that gnaws away, making it difficult to relax. It interferes with concentration, turns decision-making into a terrifying ordeal, and makes otherwise innocuous situations seem threatening.
CBD has been studied for its anxiolytic effects (a medical term that means "anti-anxiety") for several years, with encouraging results. Evidence, so far, is limited to animal research and small, short-term human studies. But those studies have shown enough promise to lead to the larger clinical trials that are currently in the works. Add to current research the many voices of individuals who have benefitted from CBD and you have a pretty convincing case.
Not every study points to CBD as a miracle cure for generalized anxiety, but many have confirmed its anxiolytic effects. And this comprehensive 2015 review of scientific literature on CBD as a possible treatment for anxiety concluded that CBD has considerable potential and strongly recommended further study.
CBD for Social Anxiety Disorder (S.A.D.)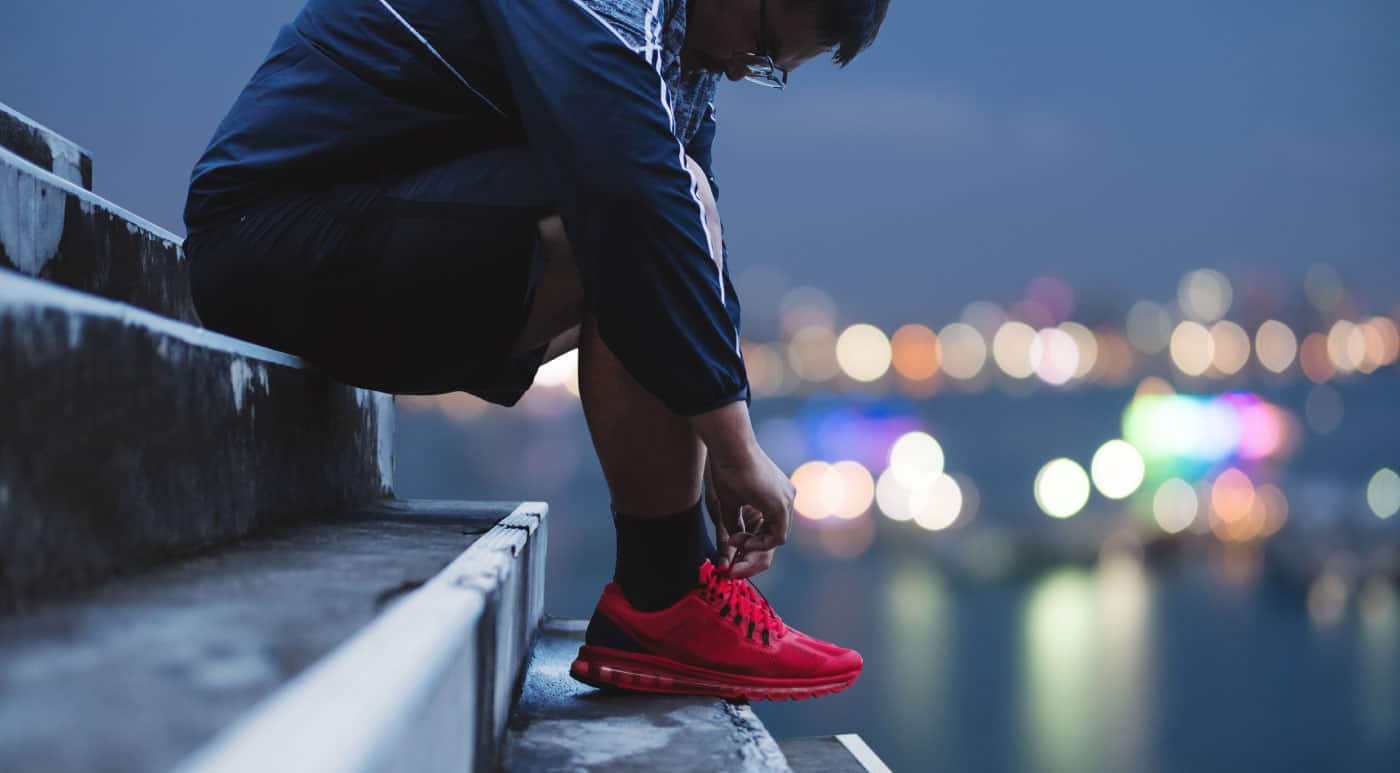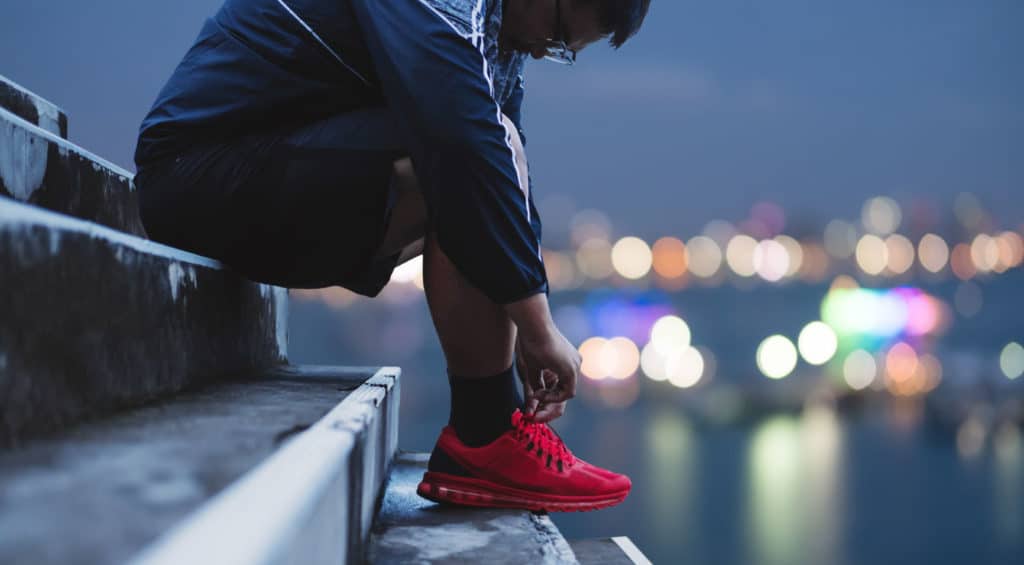 One of the most common types of anxiety is social anxiety disorder. Lots of us have a hard time making small talk or speaking in public. But people with social anxiety disorder experience this on another level, spending inordinate amounts of time worrying about a social occasion, and often becoming socially isolated as a result.
Whether your social anxiety is mild or extreme, there's evidence that CBD may be able to help.
One promising study is a 2011 randomized controlled trial that had several dozen people speak in front of a large group of people — a situation likely to induce anxiety in even the most enviably non-socially-anxious types.
Participants (some of whom had been previously diagnosed with social anxiety disorder) were divided into groups that were either given CBD or a placebo. Researchers then measured anxiety levels using both subjective and physiological measures (like heart rate and blood pressure). The findings were conclusive. Researchers reported that pretreatment with CBD significantly reduced anxiety, cognitive impairment, and discomfort in the participants' speech performance.
The placebo group, on the other hand ", presented higher anxiety, cognitive impairment, discomfort, and alert levels when compared with the control group."
That study is not alone in its findings. This 2015 article in Neurotherapeutics reviewed the pre-clinical and clinical trials looking at CBD for various forms of anxiety. The authors confirm the evidence of CBD's efficacy for social anxiety disorder as well as the need for further clinical trials.
CBD for Post-Traumatic Stress Disorder (PTSD)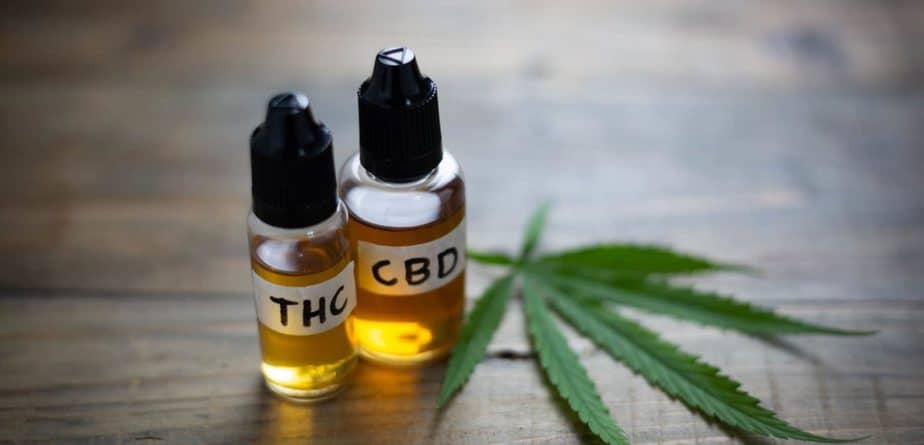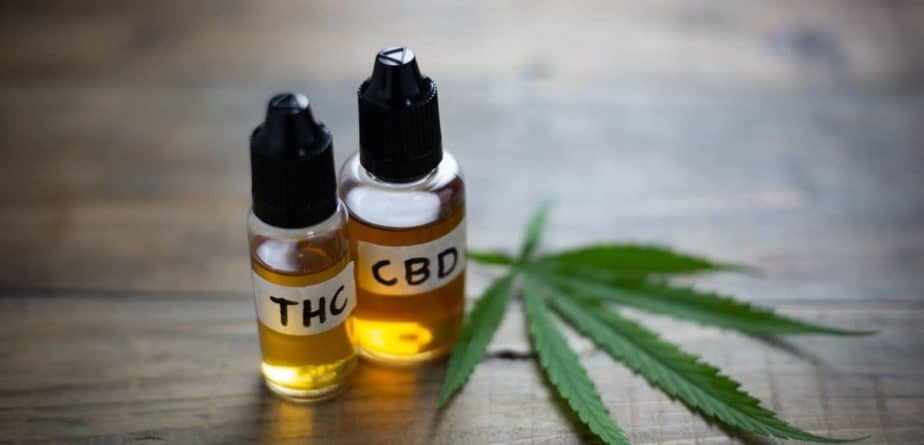 PTSD is in the news a lot these days. Mostly we hear of it in relation to veterans returning from combat — but war zones are not the only trigger for PTSD.
A debilitating mental health problem, people usually develop PTSD after witnessing or experiencing a life-threatening event. These events can range from the death of a loved one to a sexual assault.
It's not hard to find anecdotal evidence that CBD can help with PTSD symptoms. But research on CBD as a treatment for PTSD is still in the preclinical stages. There are, however, several small lab tests and studies that show the promise of CBD for this form of anxiety.
In a 2016 study conducted in Canada, mice given CBD showed reduced fear memory response symptoms.
A 2012 study showed promising evidence that CBD can help block predator threat stress.
A 2005 study, also performed on mice, suggested that CBD could be therapeutically useful for PTSD in combination with psychotherapy.
Because of the strong results of several of these studies, at least one major clinical trial is currently in the works. The trial, conducted by researchers at New York University, will test whether CBD can help people with PTSD deal with alcohol addiction. The results of clinical trials like these will determine whether CBD moves into the mainstream of PTSD treatment.
CBD for Panic Disorder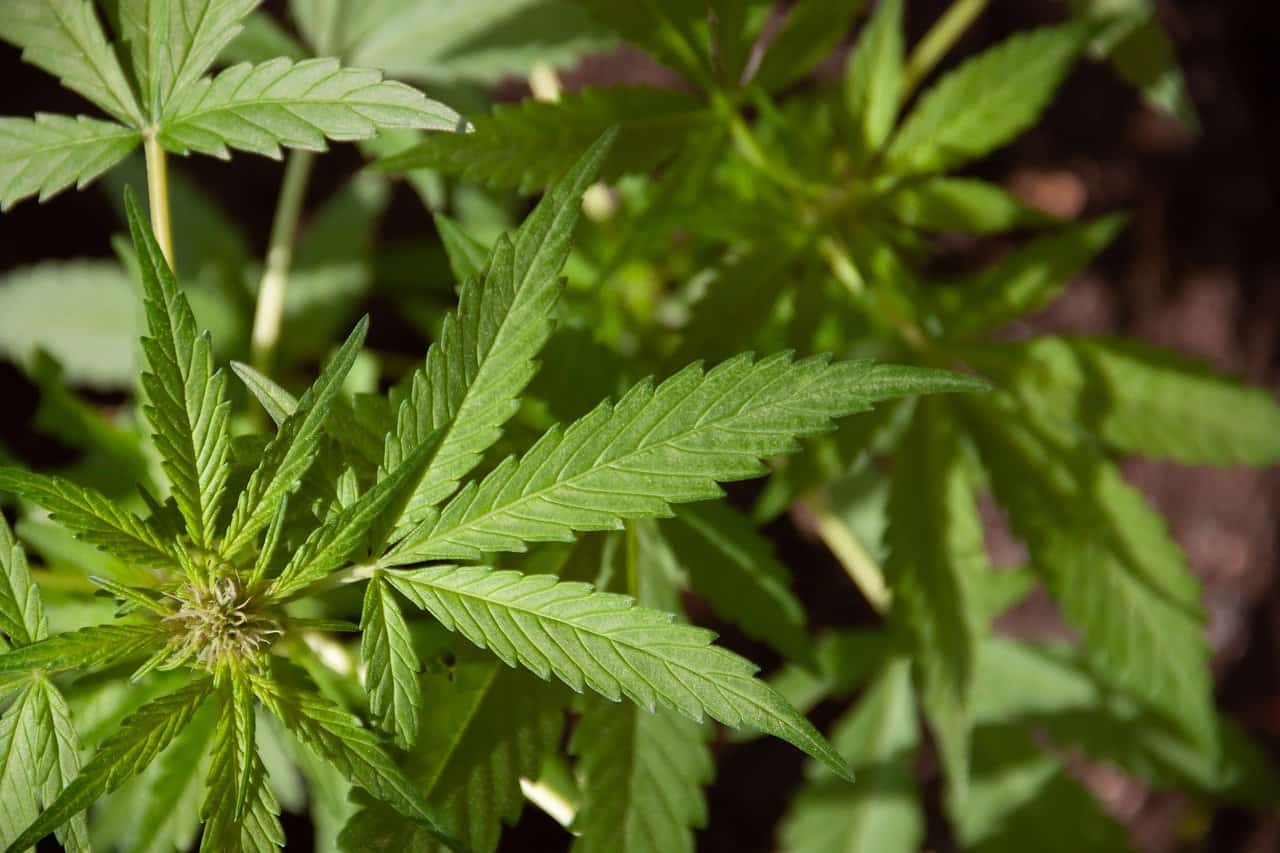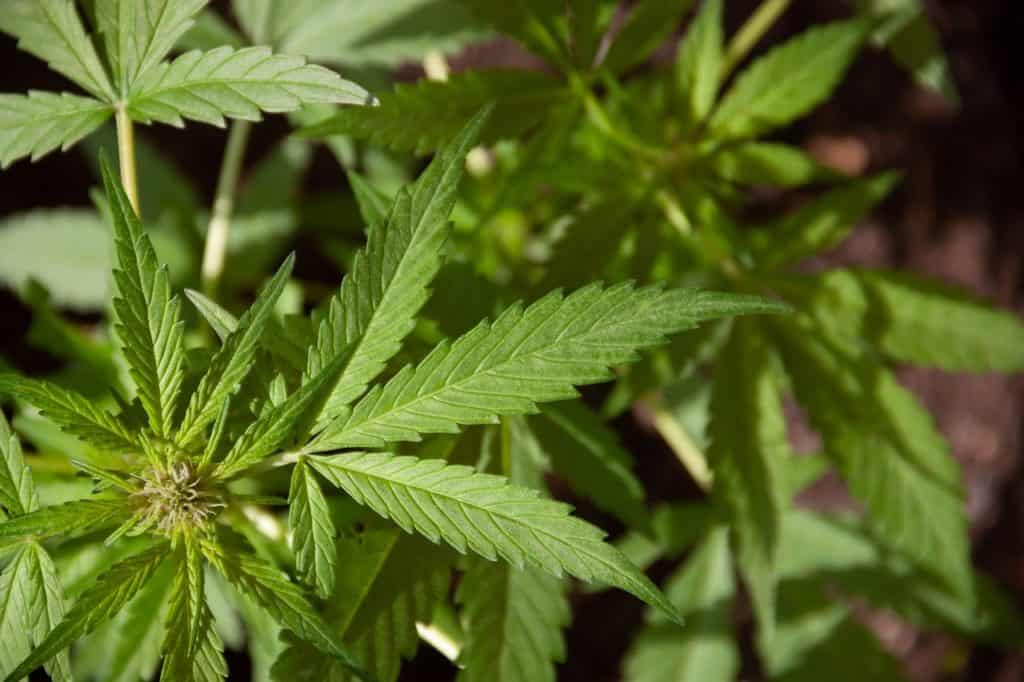 If you were to measure anxiety on a scale, a panic attack feels like a ten. Your heart feels like it's beating out of your chest, you might feel like you can't catch your breath, rational thought flees. And that's just the panic attack itself. For people with panic disorder, the fear of the next panic attack can be overwhelming.
Inside the brain, the amygdala is one of the main culprits when it comes to panic and, fittingly, your fight or flight response. According to recent research, the amygdala is responsive to CBD, with resulting anti-panic effects.
A 2012 scholarly review of the literature on the effects of cannabinoids on anxiety noted two important points. Firstly, the cannabinoid THC can increase feelings of panic and should be avoided by people with panic disorder.
CBD, on the other hand, was shown to help regulate fear responses by "reducing amygdala responses to fearful stimuli…and to elicit anti-panic effects." A 2017 article in Current Neuropharmacology backs up this claim. Reviewing both experimental lab animal and human studies, the researchers concluded that "CBD seems to be a promising drug for the treatment of PD [panic disorder]".
So what are the best CBD oils for the potential treatment of anxiety? We've listed our top picks below.
Best CBD Oils for Anxiety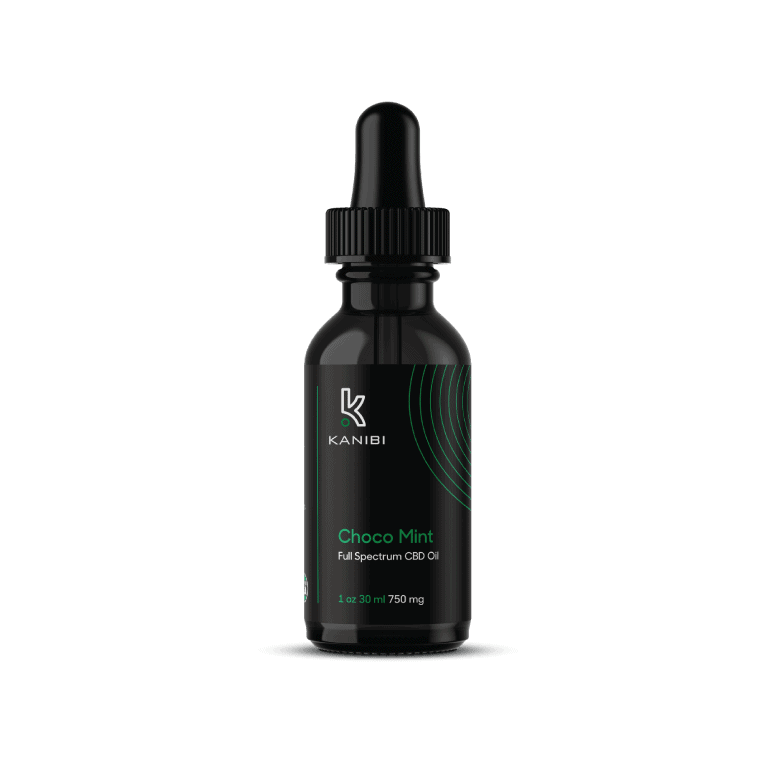 WEBSITE EXPERIENCE: 96/100
What do you get when you combine the power of science with innovation and precision? A double-lab tested CBD oil that is both trustworthy and effective. If you are looking for a brand that adheres to the strictest manufacturing processes and highest standards, Kanibi is the choice for you.
There are no artificial colors, flavors, or preservatives in Kanibi's Full-Spectrum Tincture, and it's sourced from organically-grown Kentucky hemp. The company offers free shipping on orders over $100 and a 100 percent money-back guarantee, but what we secretly love are the flavor options. Choose from lemon-lime, cinnamon, choco-mint, natural, and our new favorite: skittles.
Pros
Made with organic ingredients
Double third-party tested
Great flavor options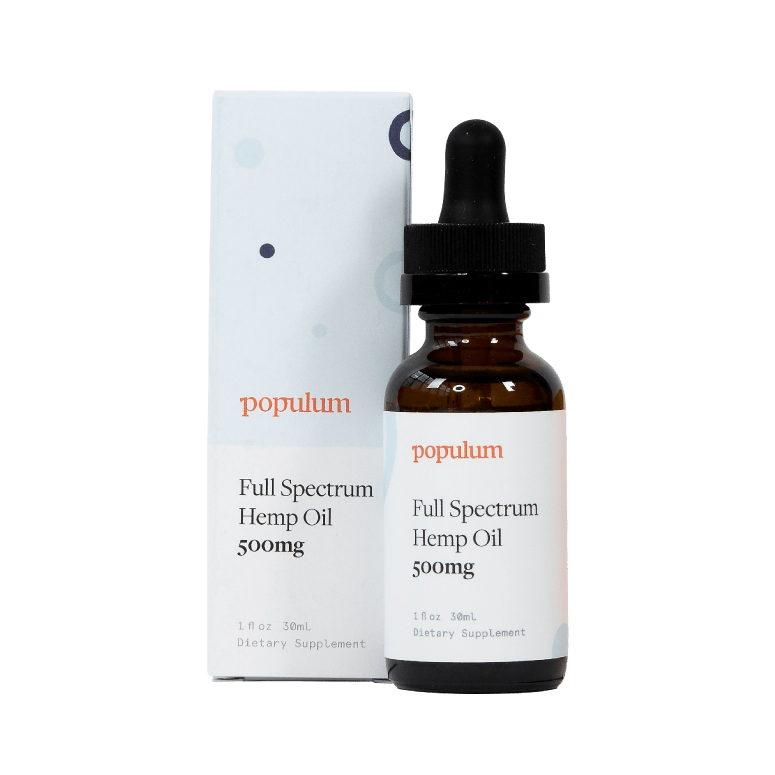 WEBSITE EXPERIENCE: 100/100
Populum's website homepage describes its CBD as "honestly made."
This means a high-quality, non-GMO CBD oil that is domestically sourced. Their commitment to honesty also means that they run lab tests for every batch — and you'll get a copy of those results with your CBD oil.
Formulated for daily use, Populum's signature CBD tincture has a subtle orange flavor and comes in three different strengths. You can choose to buy one bottle at a time — or you can subscribe to receive a regular delivery and save a bit of money.
The people at Populum work hard to create a high-quality product, and they stand behind it. If you're not happy, the company will give you a full refund within 30 days.  Not surprisingly, the company has a reputation for fantastic customer service. Also, their packaging is pretty, which doesn't hurt.
Pros
Lab results included
Nice citrus flavor
Gift-worthy packaging
Cons
High prices
Restrictive return policy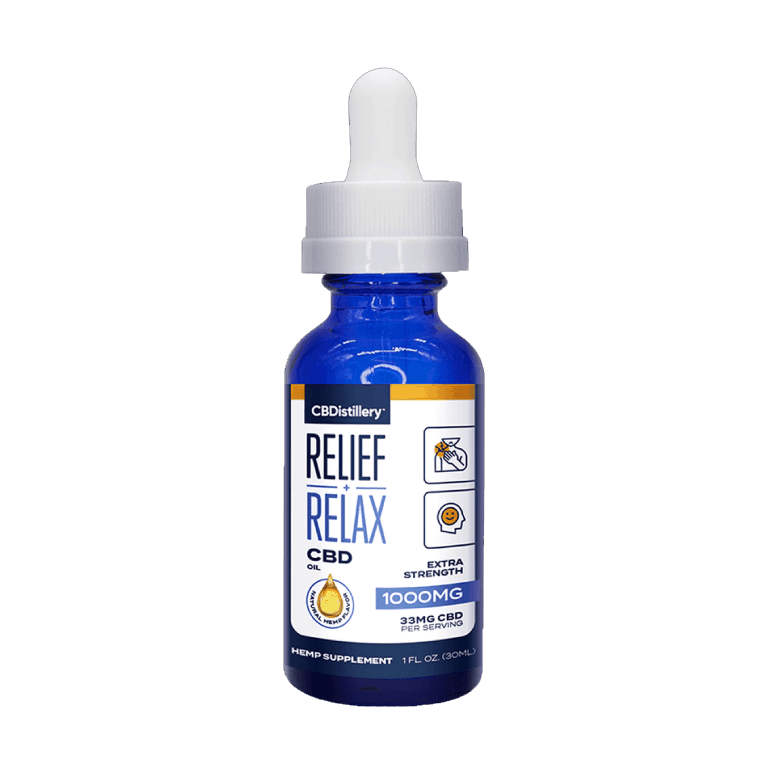 WEBSITE EXPERIENCE: 76.7/100
If you're looking for a high-potency product at an affordable price, CBDistillery is a great choice. A Colorado-based company, they've been working since 2016 to provide hemp oils that are both all-natural and fairly priced.
When you purchase from CBDistillery's site, you'll receive a CO2-extracted CBD product that has been sourced and grown domestically, usually in Colorado. And their source farms utilize organic practices, so they're both non-GMO and pesticide-free.
At CBDistillery, you'll have plenty of options to treat your anxiety with. Tinctures come in a variety of concentrations, which makes dosing easier. And, if tinctures aren't your cup of tea, they have a whole line of other CBD products to treat your anxiety with.
Pros
Good prices
Great product selection
Lab reports right on the site
Cons
Website sometimes slow to load
Strict return policy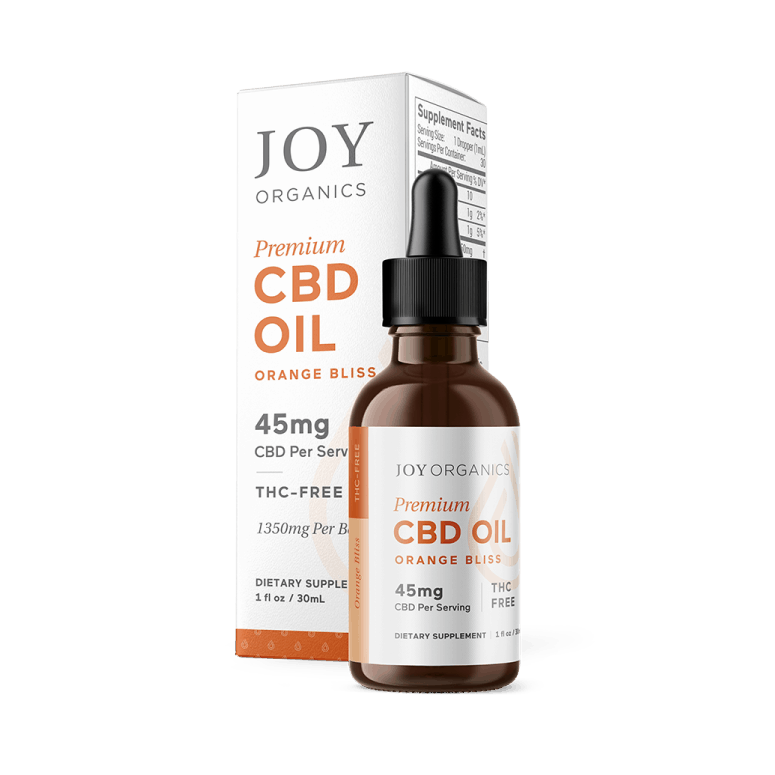 WEBSITE EXPERIENCE: 100/100
CUSTOMER SERVICE: 100/100
Made with love in Colorado, Joy Organics products are sourced from US hemp grown under strict regulatory guidelines. Their proprietary strains are carefully cultivated, then refined to remove all unwanted compounds such as plant pigments, waxes, chlorophyll, and trace amounts of Tetrahydrocannabinol .
Guaranteed to have zero THC, their CO2-extracted CBD oil tincture is over 99 percent pure – and each batch is third-party lab tested to ensure both consistency and transparency. You won't get any genetically modified ingredients or contaminants either.
To experience the potential anxiolytic effects of Joy Organic's CBD tincture, you can choose from concentrations that range from 7.5mg to 30mg per serving. That gives you a lot of flexibility to dose according to your needs. Their CBD isolate is carried in organic extra-virgin olive oil or organic MCT oil, depending upon the flavor you choose. 
Speaking of flavor, Joy's tinctures come in four different taste experiences: Natural, Tranquil Mint, Super Lemon, or Orange Bliss. 
Pros
Solid reputation
Excellent customer service
Free shipping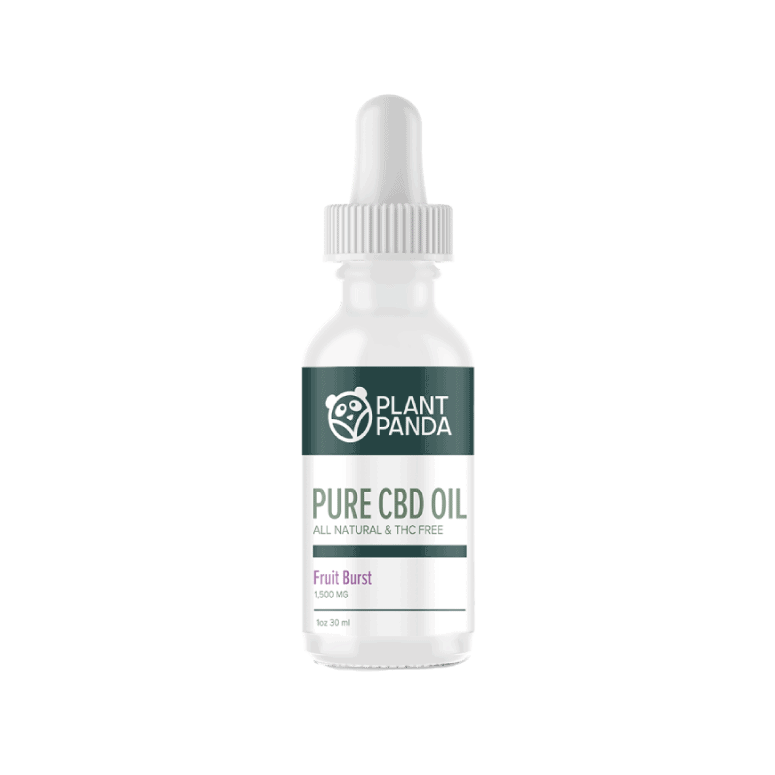 WEBSITE EXPERIENCE: 93/100
New kid-on-the-block Plant Panda is wholly committed to offering high-quality CBD at the lowest prices. That's why you won't find any fancy packaging or big ad campaigns here. Instead, you can access pharmaceutical-grade CBD products at a fraction of the cost of more high-profile brands.
The company currently offers CBD oil in two options: 750 mg or 1500 mg, both at under .06 cents per milligram. You can choose from cinnamon, fruit burst, or unflavored. Certificates of analysis are readily available, and both formulations are entirely THC-free. To sweeten the deal even further, all US orders ship free, and Plant Panda offers an industry-rare 100 percent satisfaction guarantee if you don't love their new products.
Pros
Minimalist advertising means savings passed on to consumers
Three flavors to choose from
Affordable
Cons
Phone support not available
Lack of product variety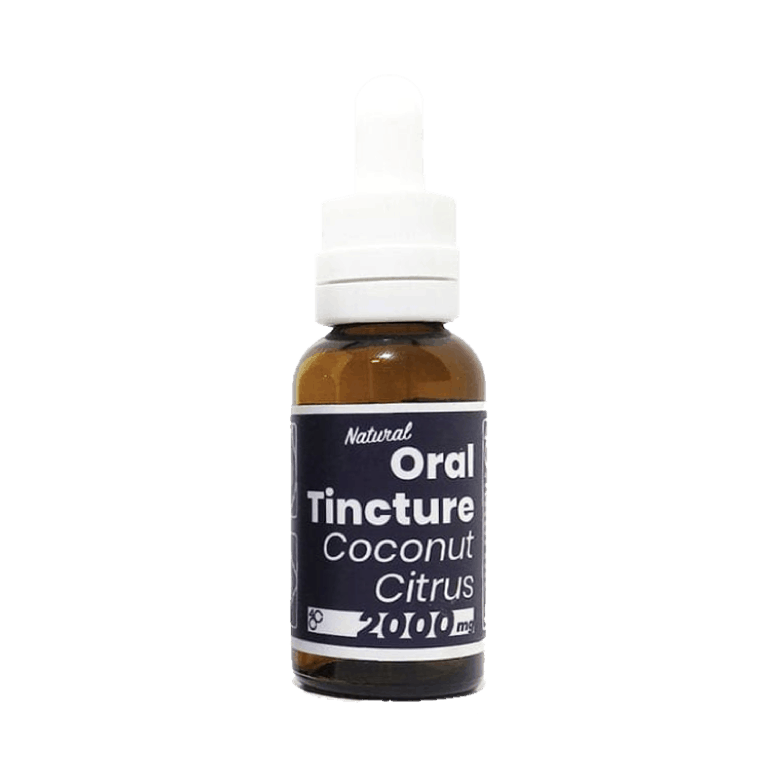 WEBSITE EXPERIENCE: 90/100
If you want the best, look no further than 4 Corners Cannabis. Owned by veteran growers of the plant, 4 Corners Cannabis controls every stage of their CBD production — from seed to product.
Veritable CBD-nerds, 4 Corner's website goes into loving detail about their organic MA 'at cannabis strain. Bred for high-CBD concentrations, their delicious citrus-flavored oils also contain higher levels of other cannabinoids like CBC and CBG, with only trace amounts of THC (less than 0.3%).
4 Corners extracts their CBD oil using food grade ethanol – a relatively gentle process that results in a true full-spectrum product that is second to none, more than justifying the high-end price tag.
On the downside, their website isn't the easiest to navigate, but it is super informative, with advice about dosing and storage.
Pros
Terrific customer service
Full-spectrum products
Choice of carrier oil
Cons
Strong hemp flavor
Pricier than some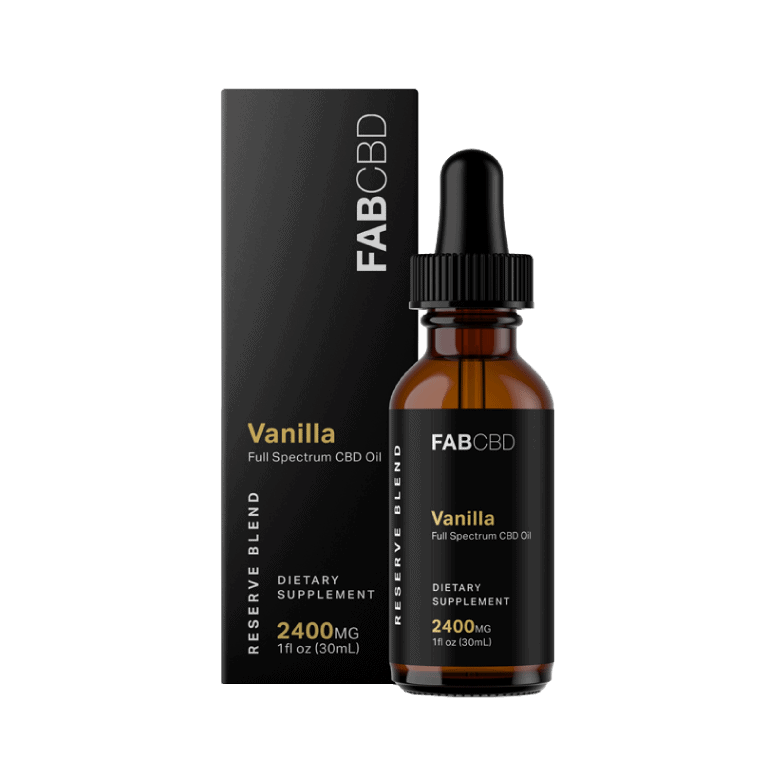 WEBSITE EXPERIENCE: 100/100
CUSTOMER SERVICE: 100/100
Motivated by a desire to help people live a preventative health lifestyle, Fab. takes CBD seriously. They're committed to perfecting the art and science of CBD extraction — and it shows.
Using an MCT carrier oil, these are full-spectrum CBD drops, so you'll benefit from the synergistic effect of CBD with small amounts of other cannabinoids. You'll also be able to choose from four different strengths (from 150 mg to 1200 mg). And if taste is a big deal to you, you'll appreciate the ability to choose from flavors including citrus, mint, or natural.
Their products are made from 100% organic hemp, grown in Colorado. Fab. produces their CBD drops using a solvent-free CO2 extraction process (which you can read more about on their website). Their CBD is in the mid-range for price, but their clean process and great product makes it well worth the cost.
Pros
Several flavor options
Excellent customer service
Solid return policy
Cons
Lab test for only one tincture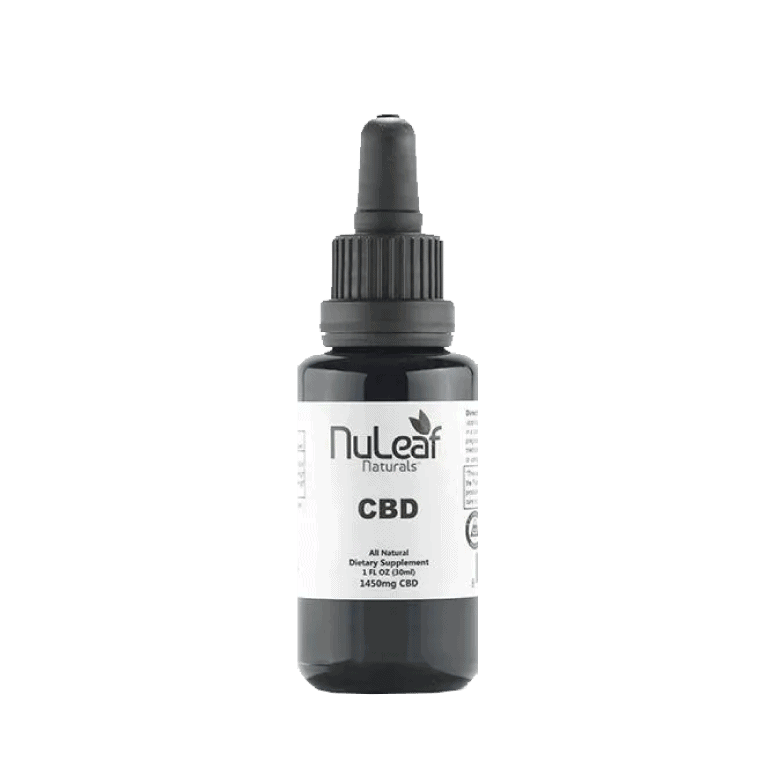 WEBSITE EXPERIENCE: 83.3/100
Since 2014, Nuleaf Naturals has been working to create the highest-grade, organic CBD oil on the market. Their product is a whole-plant extract, sourced and processed in Colorado, with a full spectrum of cannabinoids and terpenes. And every bottle has been subjected to rigorous testing, so you can be confident that it has exactly what you want — and none of the other stuff that you don't want.
Their tincture contains a concentration of 50 mg CBD per milliliter of oil, and your choice is limited to the size of the bottle. But if you have any questions about their products, they have a robust customer service team that will be happy to take care of you.
Pros
Established company with longstanding reputation for quality
Sourced from domestic hemp
Responsive customer service
Cons
Only one formulation to choose from
Strict return policy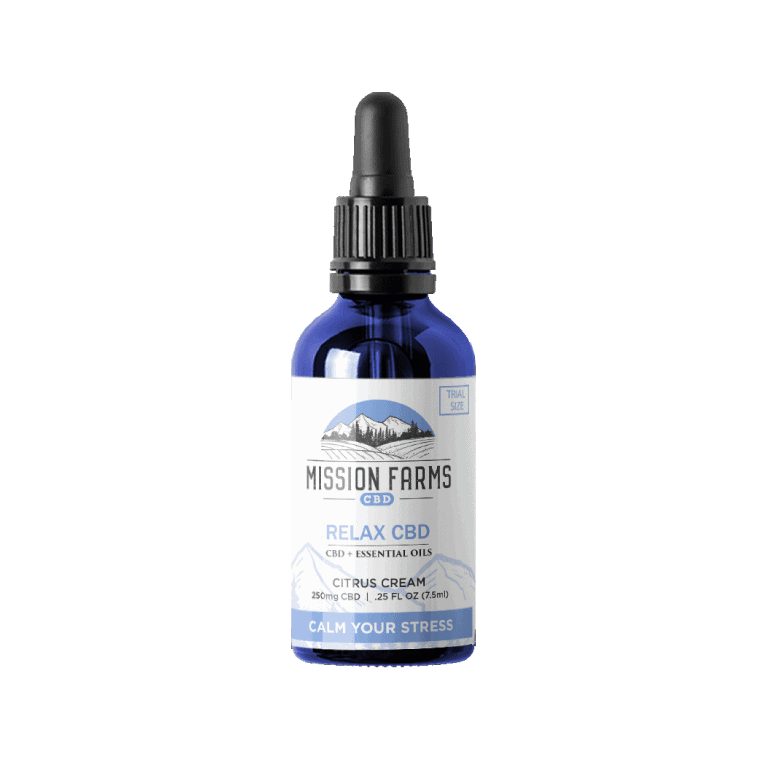 WEBSITE EXPERIENCE: 85.7/100
Mission Farms is one of our favorite choices when it comes to CBD oil. Sourced from organically-farmed hemp grown in the rich volcanic soil of Oregon, their premium CBD tinctures are created with additional essential oil terpenes for targeted effects.
For potential relief of anxiety, we recommend Mission Farm's Relax CBD oil. Its formulated to engage with your body's serotonin receptors with the inclusion of ingredients known to have a calming effect. And because many people with anxiety are reluctant to try new things, Mission Farms offers an affordable trial-size bottle so you can see if it's right for you.
With a 30-day money-back guarantee and lots of cool products to choose from, Mission Farms CBD products are worth looking into.
Pros
Made with organic hemp
Several flavor options
Infused with botanicals
Cons
Low potencies
Newer company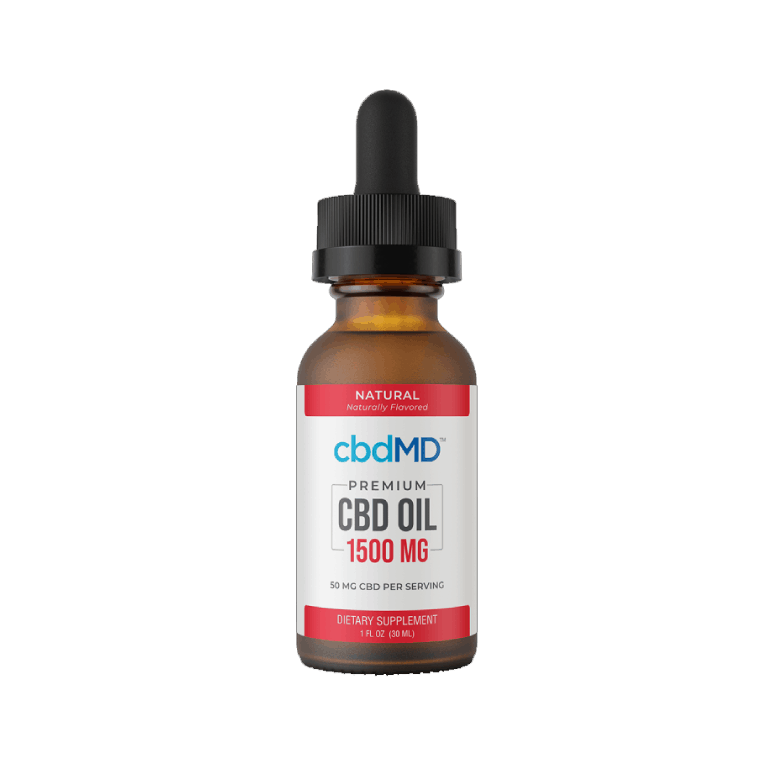 WEBSITE EXPERIENCE: 90/100
Proudly located in Kentucky, cbdMD actually operates as a part of that state's Industrial Hemp Pilot Program. Drawing on the long history of hemp growth in Kentucky, the company seeks to merge the history of the area with the latest in cannabis science. The result of their labor is premium, organic CBD Oil at a respectable price.
They offer a variety of tincture concentrations, so you can easily customize your dose. And there are four different naturally derived flavor options.
Their website isn't the most exciting to look at, but it's clearly laid out and pretty easy to navigate. And if you're an information junkie, you'll appreciate the detail they provide about their extraction process.
Pros
Several potencies and flavors
Free shipping
Reasonable prices
Cons
Website very slow to load
Related Rankings
How Much CBD Oil Should I Take for Anxiety?
We aren't allowed to give out dosing information, and it's important to understand that everyone is different. If it's your first time trying out CBD oil, many people say a starting dose of about 10 mg once or twice a day is ideal. If you suffer from chronic pain, inflammation, depression, etc. It's likely that you will work your way up to the bigger boys serving at 30 mg. However, starting with a lower dosage helps your body get used to the product. It will also help you gauge exactly how many milligrams you need for relief.
What Are The Side Effects Of Taking CBD Oil For Anxiety?
CBD is generally harmless and well-tolerated. But that does not mean it is absent of side effects. It is vital to be aware of possible side effects before you take CBD oil. Here are some of the common ones:
Low blood pressure.
Lightheadedness.
Drowsiness
Dry Mouth.
Increased tremor in a small segment of Parkinson's patients.
Will CBD Oil Have The Same Recreational Effects As Marijuana?
For a first-time user, it's natural to wonder if CBD oil will get you stoned/baked/slaughtered or however you consider it. Rest assured that it will not. Industrial hemp that is used to make CBD must contain less than 0.3 percent THC, a trace amount that has no psychoactive effects. If you are concerned about even trace amounts of THC, you might want to consider a CBD isolate or broad-spectrum formula that has had the THC even further removed.
Conclusion: What Is the Best CBD for Anxiety?
If you're going to try just one CBD product for anxiety, try Fab. The pricing is affordable, the customer service is outstanding, and the quality is top-notch. If you suffer from anxiety, you know first-hand that it's a complicated condition to treat — and there's probably no one miracle cure. But there's a growing body of evidence that CBD may be an effective treatment — on its own or in conjunction with therapy or other forms of treatment. And you don't have to be suffering from an extreme form of anxiety to reap the potential anxiolytic benefits of CBD.
It'll probably take some time before CBD is accepted as a mainstream treatment for anxiety, and more clinical trials will be needed before the FDA is convinced of its efficacy. But if even a fraction of the anecdotal evidence is true, then CBD has already provided relief for many people who have been let down by pharmaceutical treatments.
However, before you even consider ditching your antidepressants — or if you're taking any other medication whatsoever — it's imperative that you talk to your doctor before trying CBD. Because of the way it is metabolized, CBD can be the cause of drug-to-drug interactions which could result in your other medications becoming less effective. Only a medical professional can advise you on whether CBD might be helpful and safe for you.
Dr. Kasey Nichols, N.M.D.
Dr. Kasey Nichols, N.M.D. focuses on sleep disorders and drug-free pain management utilizing both conventional and alternative medicine at his private practice,
Onyx Integrative Medicine and Aesthetics
, located in Gilbert, AZ. He served as the Director of Medical Operation and Administration at a national substance abuse disorder corporation with 16 facilities across seven states. He graduated from Cleveland University-Kansas City with a Bachelor's of Science in Human Biology, graduating with honors, and holds a Doctorate from The Southwest College of Naturopathic Medicine. He holds licenses in both Arizona and Kansas. Dr. Nichols has given numerous talks to professional organizations, given interviews for newspapers across the United States, and numerous television news interviews with ABC 15/CW 61 in Arizona, Channel 3 in Arizona, and others. Dr. Nichols has appeared in
Cosmopolitan
,
Reader's Digest
,
WebMD
,
Healthline
, and many other health and lifestyle publications.