What's the Best CBD Oil for Anxiety?
You want the best CBD oil for anxiety. We're here to tell you where to get it. While there are a lot of close contenders, the clear winner here is Fab. This company just about has it all: outstanding quality, affordable pricing, and excellent customer service.
We All Get Anxious Sometimes.
Speaking in front of people, final exams, annual reviews — life is full of nerve-inducing events that can bring on the sweaty palms of anxiety. It's a normal, if unpleasant, part of life. But when anxiety becomes excessive and persistent, it goes from being a temporary inconvenience to a debilitating condition.
Anxiety at this level can rob life of its joy and spontaneity, leaving you feeling both tense and exhausted — maybe even depressed and socially isolated.
If this describes you, and you've been wondering about the benefits of CBD as a treatment, you've come to the right place. We'll discuss in detail the research behind CBD as an anti-anxiety (anxiolytic) treatment, and its potential to help with specific anxiety disorders.
At A Glance: Our Top Picks for Best CBD Oils for Anxiety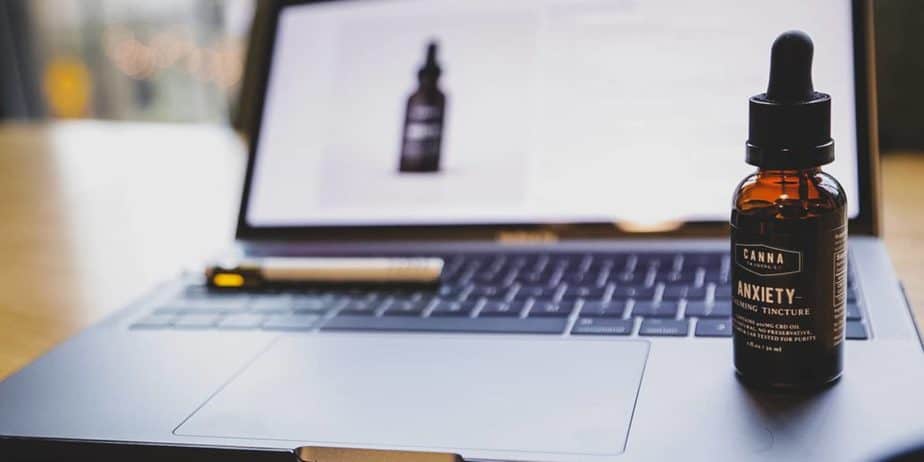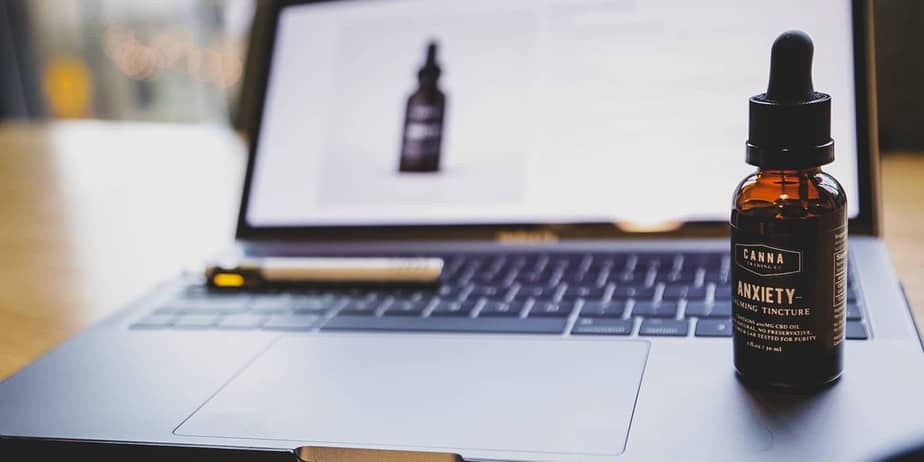 [cp_popup display="inline" style_id="5242″ step_id = "1"][/cp_popup]
The CBD for Anxiety We RAVE About
Everyday Anxiety vs. Anxiety Disorders
First, some general information on anxiety.
Anxiety can be defined as feelings of fear or worry in the absence of an immediate threat. In that sense, anxiety differs from fear — which implies the actual presence of danger.
And while the experience of anxiety is never pleasant, under normal circumstances it can actually be helpful, making you more alert and prompting you to act in appropriate ways. Like studying for an exam, or saving money for an upcoming expense.
RAVE THIS: Best CBD Oils [2019 Update]
But while you can use CBD for anxiety of an everyday type, this is not what we're talking about when we discuss anxiety disorders.
Anxiety disorders are serious medical conditions and should be treated as such. They often run in families and have a biological basis – much like other diseases. Therapy, diet, exercise, and meditation may help alleviate symptoms, but anxiety disorders can't be explained away, or meditated away, or exercised away, or dieted away.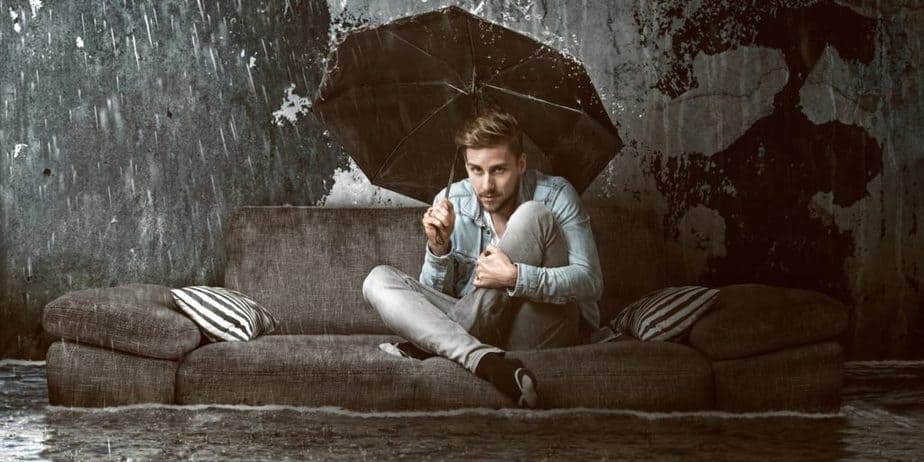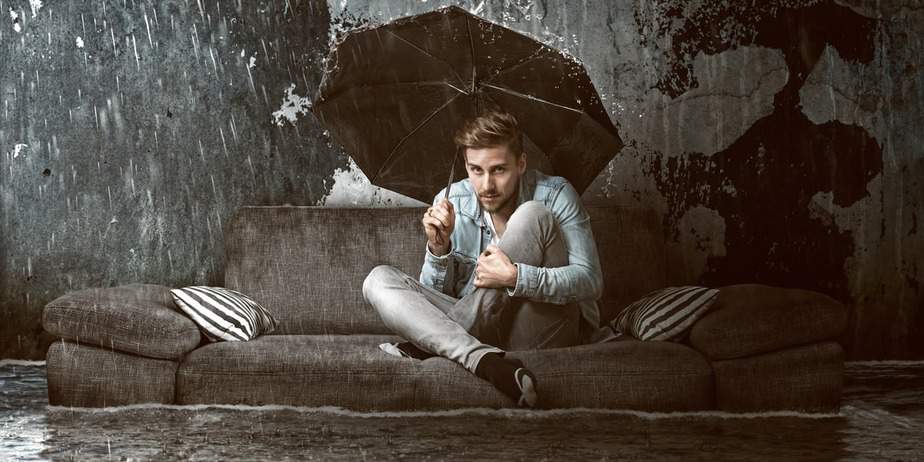 Some of the main categories of anxiety disorders are:
Generalized Anxiety Disorder
Social Anxiety Disorder
Post-Traumatic Stress Disorder (PTSD)
Panic Disorder
Depending on the severity of the condition, symptoms run the gamut from heart palpitations, to trembling, nausea, dizziness, chest pains, and muscle tension or weakness. Sleep can become elusive, and appetite can also be affected.
Worldwide, anxiety disorders are the most common mental disorders, and in the United States alone, nearly 40 million people suffer from an anxiety disorder in any given year. For reasons we don't fully understand, women are more than twice as likely as men to be diagnosed with an anxiety disorder, and many anxiety disorders affect children as well.
CBD for Anxiety: A New Treatment?
With so many people suffering from chronic anxiety, it's no wonder that a new treatment — a plant extract with apparently few side effects — is causing so much excitement.
There are, of course, pharmaceutical drugs that can treat anxiety disorders. Chances are, if you're diagnosed with an anxiety disorder, your doctor will send you home with a prescription for some kind of antidepressant. Antidepressants help to keep neurotransmitters like serotonin and norepinephrine balanced, keeping anxiety at bay.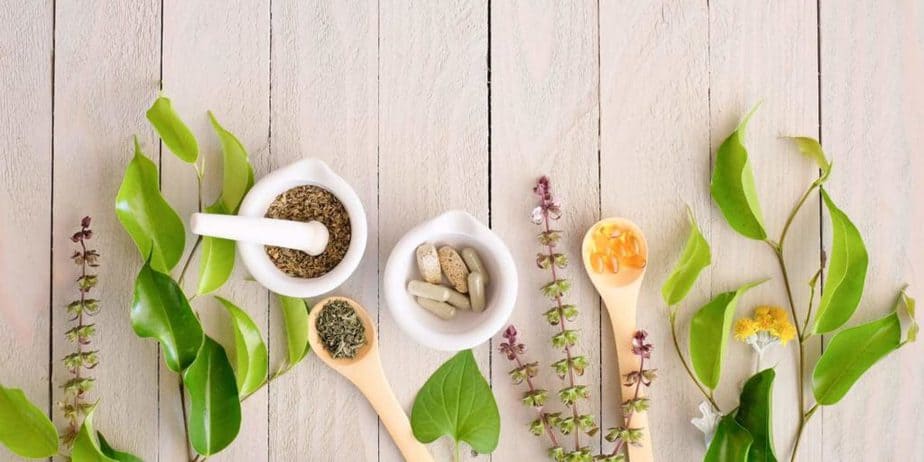 There's no doubt that anti-anxiety medications can be helpful for some people, but they also come with the drawback of possible side effects. These can include dizziness, insomnia, weight gain, and sexual dysfunction. Other people complain of feeling groggy and lacking in energy.
This often leaves patients feeling that they have to choose between the symptoms of their anxiety and the side effects of their medication.
CBD first exploded on the natural health scene in 2009, and it didn't take long for word to get out that people were using it as a treatment to combat anxiety. And unlike some grassroots movements, CBD is being taken seriously by the scientific community. Because of this, we're slowly learning more about how and why CBD works for anxiety.
How Does CBD Work for Anxiety?
CBD — or cannabidiol — is a cannabinoid extracted cannabis plants. There are over 100 known cannabinoids that have been identified, but the two most prevalent and well known are THC and CBD. If you buy CBD, it will almost certainly have been extracted from the industrial hemp plant, which has very low levels of THC.
THC, or tetrahydrocannabinol, is the cannabinoid responsible for the feeling of being high. That's not its only effect, though. THC has its own list of related therapeutic benefits — from pain relief to anti-inflammatory and antioxidant effects.
But CBD differs from THC in that on its own it isn't psychoactive. In fact, there's evidence that CBD actually counteracts the psychoactivity of THC. So you can reap the rewards of CBD without getting high.
So how does it work?
CBD is non-psychoactive, but it does affect your brain.
All mammals have a system of receptors and chemicals called the endocannabinoid system. Our bodies actually produce their own cannabinoids, called endocannabinoids, which interact with receptors in the endocannabinoid system. This interaction helps to regulate functions like sleep, pain, and immune responses.
Plant-based cannabinoids also interact with the endocannabinoid system. THC, for example, binds with the CB1 receptor, which is what creates the sensation of being high.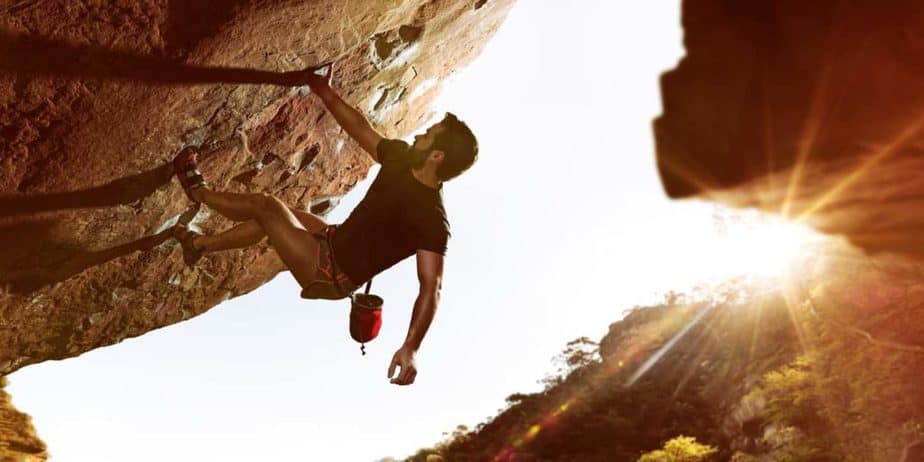 CBD interacts with the endocannabinoid system in a more complex way.
If you want to read a really detailed analysis of CBD's function, you should check out this study, posted in Neurotherapeutics. The study suggests that CBD actually has "low affinity" with either endocannabinoid system receptor (meaning it doesn't bind with either one), but rather works by influencing other compounds in the endocannabinoid system.
This creates myriad, interrelated effects — from mood regulation to immune support and pain regulation. Scientists have a ways to go before they fully understand the impact of CBD on anxiety, but research suggests that CBD increases the levels of the neurotransmitters serotonin and glutamate. These neurotransmitters have long been studied as major players in the regulation of anxiety.
But different anxiety disorders are often studied separately, so it might be more helpful to look at the research on CBD and some of the main categories of anxiety.
CBD for Generalized Anxiety Disorder
Generalized Anxiety Disorder is just what it sounds like. It means ongoing, excessive anxiety that gnaws away, making it difficult to relax — ever. It interferes with concentration, turns decision-making into a terrifying ordeal,  and makes otherwise innocuous situations seem threatening.
CBD has been studied for its anxiolytic effects (a medical term that means "anti-anxiety") for several years, with encouraging results. Evidence, so far, is limited to animal research and small, short-term human studies. But those studies have shown enough promise to lead to the larger clinical trials that are currently in the works.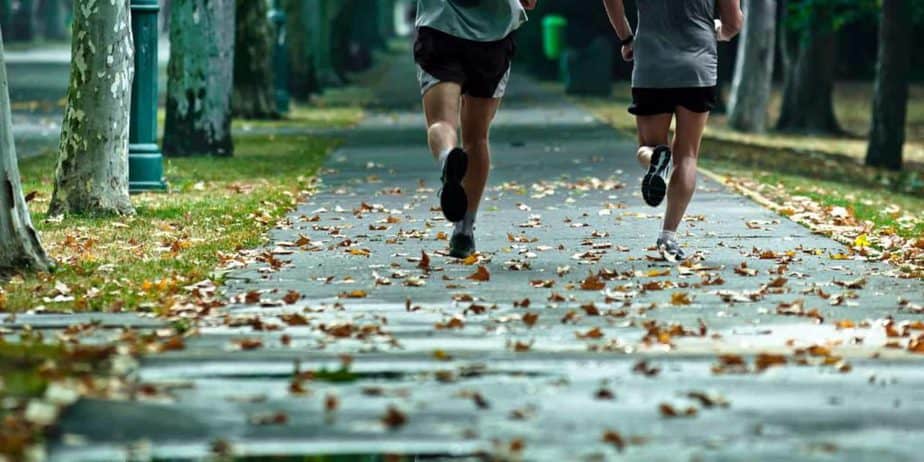 Add to current research the many voices of individuals who have benefitted from CBD and you have a pretty convincing case.
Not every study points to CBD as a miracle cure for generalized anxiety, but many have confirmed its anxiolytic effects. And this comprehensive 2015 review of scientific literature on CBD as a potential treatment for anxiety concluded that CBD has considerable potential and strongly recommended further study.
CBD for Social Anxiety Disorder (S.A.D.)
One of the most common types of anxiety is social anxiety disorder. Lots of us have a hard time making small talk or speaking in public. But people with social anxiety disorder experience this on another level, spending inordinate amounts of time worrying about a social occasion, and often becoming socially isolated as a result.
Whether your social anxiety is mild or extreme, there's evidence that CBD may be able to help.
One promising study is a 2011 randomized controlled trial that had several dozen people speak in front of a large group of people — a situation likely to induce anxiety in even the most enviably non-socially-anxious types.
Participants (some of whom had been previously diagnosed with social anxiety disorder) were divided into groups that were either given CBD or a placebo. Researchers then measured anxiety levels using both subjective and physiological measures (like heart rate and blood pressure).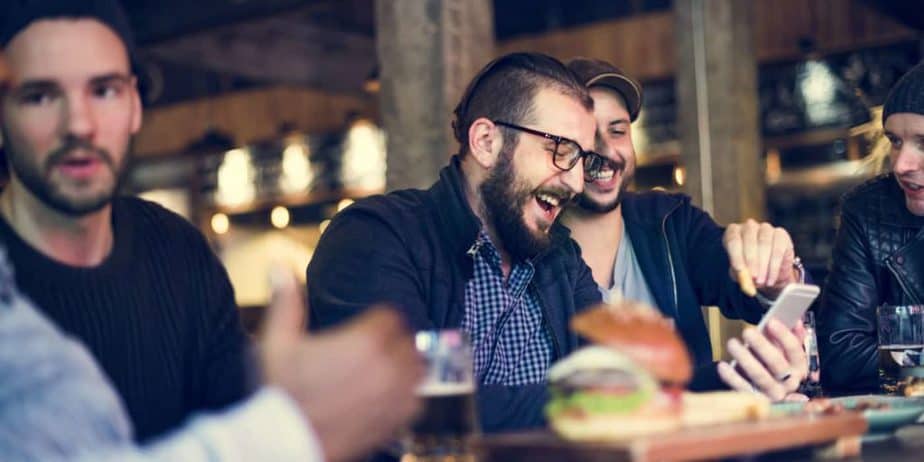 The findings were conclusive. Researchers reported that pretreatment with CBD significantly reduced anxiety, cognitive impairment, and discomfort in the participants' speech performance. The placebo group, on the other hand "presented higher anxiety, cognitive impairment, discomfort, and alert levels when compared with the control group."
And that study is not alone in its findings. This 2015 article in Neurotherapeutics reviewed the pre-clinical and clinical trials looking at CBD for various forms of anxiety. The authors confirm the evidence of CBD's efficacy for social anxiety disorder as well as the need for further clinical trials.
CBD for Post Traumatic Stress Disorder (PTSD)
PTSD is in the news a lot these days. Mostly we hear of it in relation to veterans returning from combat — but war zones are not the only trigger for PTSD.
A debilitating mental health problem, people usually develop PTSD after witnessing or experiencing a life-threatening event. These events can range from the death of a loved one to a sexual assault.
It's not hard to find anecdotal evidence that CBD can help with PTSD symptoms. But research on CBD as a treatment for PTSD is still in the preclinical stages. There are, however, several small lab tests and studies that show the promise of CBD for this form of anxiety.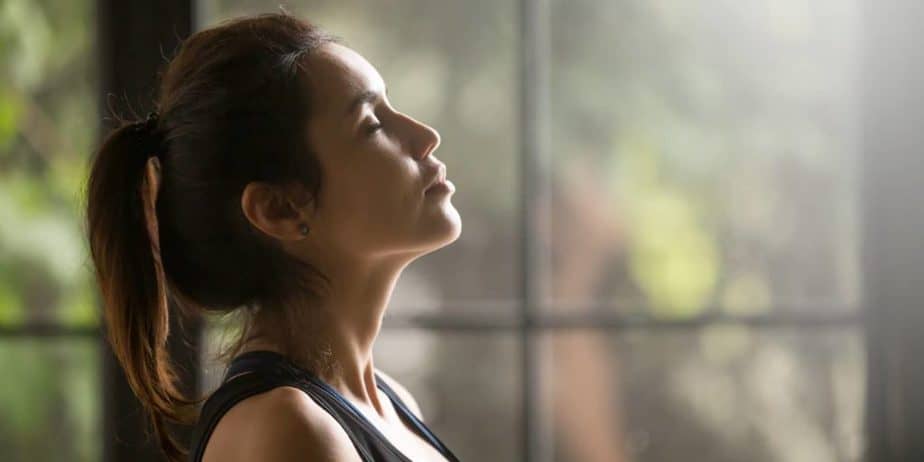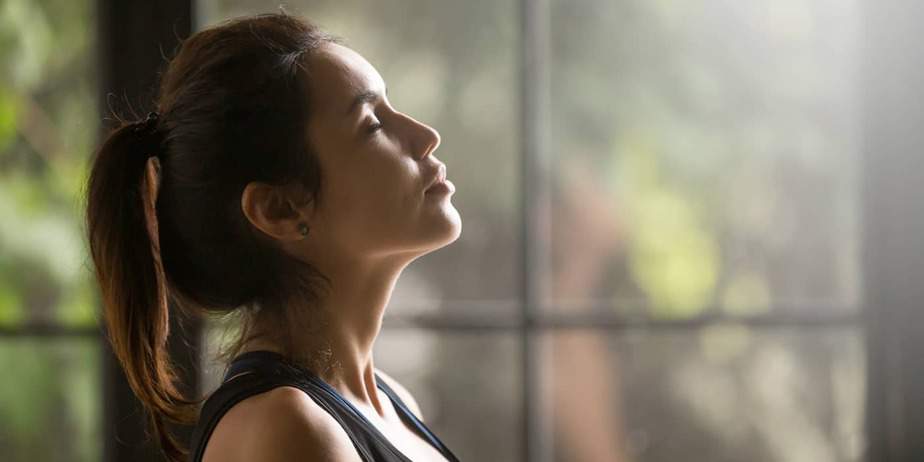 In a 2016 study conducted in Canada, mice given CBD showed reduced fear memory response symptoms.
A 2012 study showed promising evidence that CBD can help block predator threat stress.
A 2005 study, also performed on mice, suggested that CBD could be therapeutically useful for PTSD in combination with psychotherapy.
Because of the strong results of several of these studies, at least one major clinical trial is currently in the works. The trial, conducted by researchers at New York University, will test whether CBD can help people with PTSD deal with alcohol addiction. The results of clinical trials like these will determine whether CBD moves into the mainstream of PTSD treatment.
CBD for Panic Disorder
If you were to measure anxiety on a scale, a panic attack feels like a ten. Your heart feels like it's beating out of your chest, you might feel like you can't catch your breath, rational thought flees. And that's just the panic attack itself. For people with panic disorder, the fear of the next panic attack can be overwhelming.
Inside the brain, the amygdala is one of the main culprits when it comes to panic and, fittingly, your fight or flight response. According to recent research, the amygdala is responsive to CBD, with resulting anti-panic effects.
A 2012 scholarly review of the literature on the effects of cannabinoids on anxiety noted two important points. Firstly, the cannabinoid THC can increase feelings of panic and should be avoided by people with panic disorder.
CBD, on the other hand, was shown to help regulate fear responses by "reducing amygdalar responses to fearful stimuli…and to elicit antipanic effects." A 2017 article in Current Neuropharmacology backs up this claim. Reviewing both experimental lab animal and human studies, the researchers came to the conclusion that "CBD seems to be a promising drug for the treatment of PD [panic disorder]".
Best CBD Oils for Anxiety
FAQs
What Difference Does The MG Per ML Make With CBD Oil?
If it's your first time trying out CBD oil, it's recommended to start with a mild low dose (300 mg). If you suffer from chronic pain, inflammation, depression, etc. It's likely that you will work your way up to the bigger boy's at 1000 mg. But starting with a milder dosage helps your body get used to the product. It will also help you gauge exactly how much mg per mL you need for relief.
What Are The Side Effects Of Taking CBD Oil For Anxiety?
CBD is harmless. But that does not mean it is absent side effects. We thought that it's vital you know about potential side effects before you go ahead and invest in any CBD oil. Here are some of the common ones:
Low blood pressure.

Lightheadedness.

Drowsiness

Dry Mouth.

Increased tremor in a small segment of parkinson patients.

 
Will CBD Oil Have The Same Recreational Effects As Marijuana?
For a first-time user, it's natural to wonder if CBD oil will get you stoned/baked/slaughtered or however you consider it. The short answer is that it won't. That's because of the way that CBD oil is manufactured. The THC count is minimized as much as possible (the stuff that gets you high) whereas the CBD is maximized (the stuff that offers medicinal benefits).
Conclusion: What Is the Best CBD for Anxiety?
If you suffer from anxiety, you know first-hand that it's a complicated condition to treat — and there's probably no one miracle cure. But there's a growing body of evidence that CBD can be an effective treatment — on its own or in conjunction with therapy or other forms of treatment. And you don't have to be suffering from an extreme form of anxiety to reap the anxiolytic benefits of CBD.
It'll probably take some time before CBD is accepted as a mainstream treatment for anxiety, and more clinical trials will be needed before the FDA is convinced of its efficacy. But if even a fraction of the anecdotal evidence is true, then CBD has already provided relief for many people who have been let down by pharmaceutical treatments.
But before you even consider ditching your antidepressants — or if you're taking any other medication whatsoever — it's imperative that you talk to your doctor before trying CBD. Because of the way it is metabolized, CBD can be the cause of drug-to-drug interactions which could result in your other medications becoming less effective. Only a medical professional can advise you on whether CBD might be helpful and safe for you.
Our CBD Library
– Is CBD Legal?
– The Best CBD Oil for Pain
– The Best CBD Oil for Anxiety
– Best CBD Oil for Vaping
– The Best CBD Oil for Inflammation
– The Best CBD Oil for Dogs
– The Best CBD Oil for Fibromyalgia
– The Best CBD Oil for Cancer
– Best CBD Oil
– Most Common CBD Uses