Whether you're a practicing massage therapist or simply someone with chronic muscle pain, the best CBD massage oils might be just the ticket to relief.
A good massage can be life-changing, right? A good massage can give you both the mental and physical relief you need to function. A good massage can sometimes be the difference between making it through the week in one piece or not! You get the gist.
But sometimes the manual manipulation of muscles just isn't enough to do the trick. Enter CBD massage oils. CBD might actually improve upon the already amazing effects of massage—pain relief, anti-inflammation, joint health, muscle recovery, stress relief, and more.
Receiving a massage with CBD oil can potentially help accelerate the recovery process and deactivate your sympathetic nervous system (that's the "fight or flight" mode we can't seem to escape in modern living). Some people even say that the best CBD massage oils can help make one massage feel like three!
If you're ready to take your massage therapy career to the next level or are eager to get the muscle relief you've been desperate to find, this list of the best CBD massage oils, lotions, and creams is a great place to start.
Also be sure to check out our ranking of the overall best CBD oils and best CBD topicals.
The CBD for Massage That We RAVE About
CBD Crash Course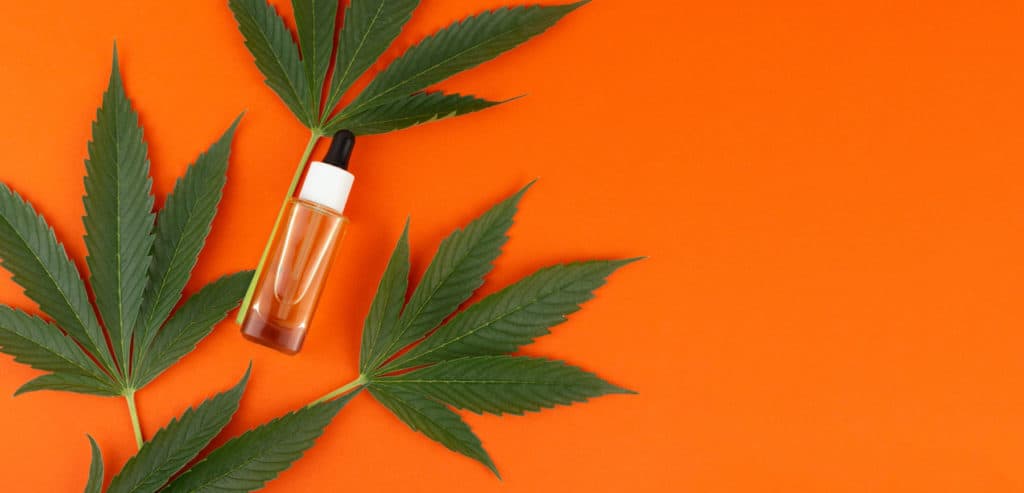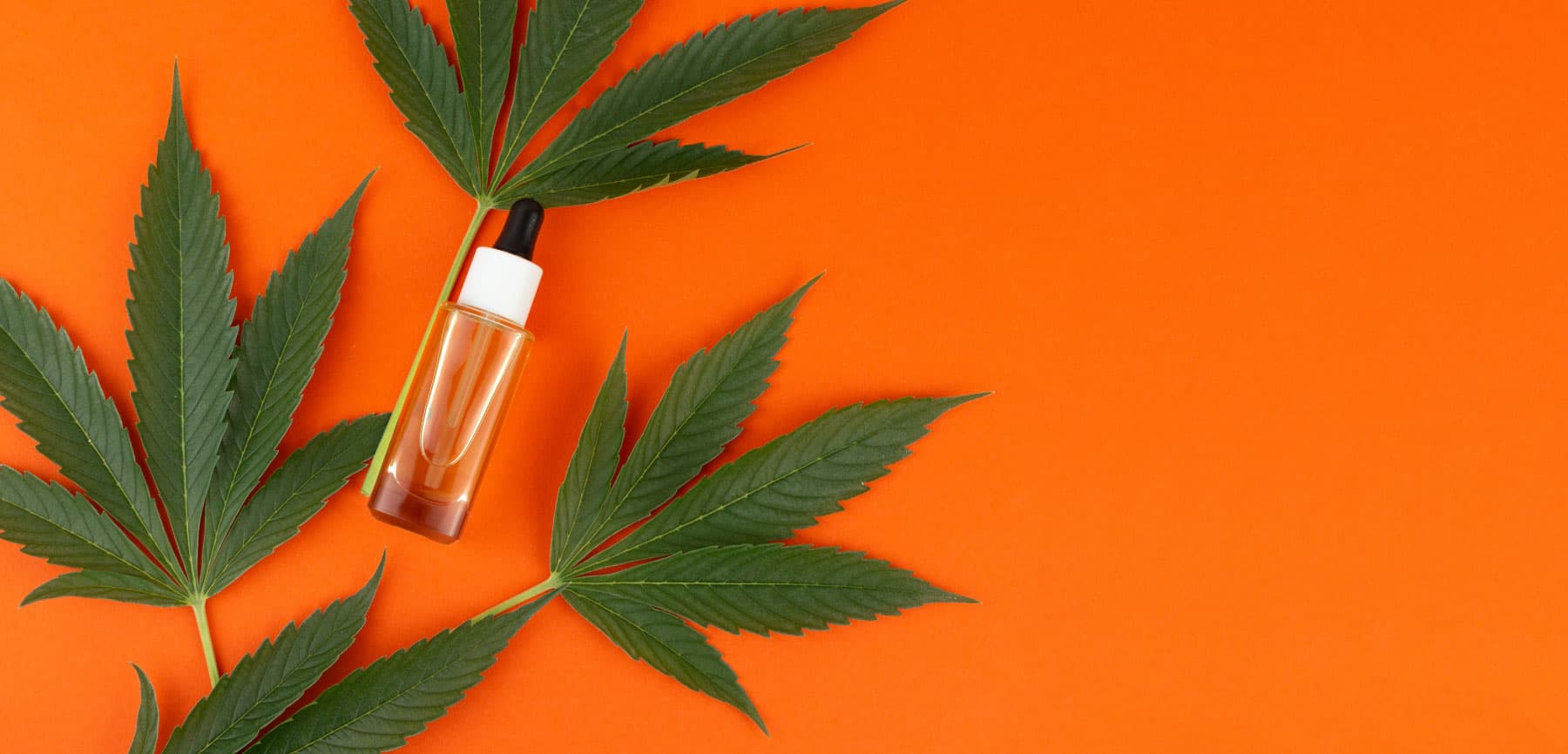 Chances are that by now you've probably heard about CBD. In the last five years, CBD has seemingly sprung up everywhere. Depending on where you live, you've likely seen it in pharmacies, grocery stores, or maybe even on your mom's kitchen counter. You can find CBD in beer, chocolate, gummies, and a host of other foods.
So what is CBD? Is all the hype substantiated? Let's get down to business. CBD is the abbreviated term for cannabidiol. It is a natural compound that comes from the cannabis plant. But here's the thing: CBD will not get you high. Throw out all of your preconceived notions about marijuana (well, if they're negative connotations, that is).
Unlike its sister compound THC, CBD does not produce any psychoactive effects. In fact, CBD offers many of the benefits of consuming cannabis with virtually no negative side effects. While studies are ongoing, many researchers believe CBD may help with:
Improving pain relief
Reducing inflammation
Lowering anxiety and depression
Boosting restful sleep
Soothing arthritis and joint-related pain
CBD isn't just the byproduct of a plant. As it turns out, our bodies are equipped with an entire system that is compatible with CBD (and other cannabinoids). The endocannabinoid system naturally produces endocannabinoids (endo- means "within" or "internal"). These endocannabinoids have the exact same effect in our bodies as the cannabinoids from the cannabis plant.
The endocannabinoid system is all about keeping the body in homeostasis. Essentially, this means keeping the body balanced. It's no wonder, then, that both the endocannabinoid system and CBD contribute to essential functions and systems like sleep, stress, mood, and pain.
When our body systems are out of whack—whether it's an inflamed muscle, stress, or insomnia—our endocannabinoid system goes on high alert.
The cannabinoids from CBD act exactly like the body's naturally produced endocannabinoids. They find the distressed cannabinoid receptors, link up with them, and may calm the system.
There are numerous ways to experience the benefits of CBD. The two most common ways are to ingest CBD orally (as pills, drops, or edibles) or to smoke or vape CBD. There's also a third option: topical CBD application, or applying CBD to one's skin. This particular use of CBD is the one we'll focus on in this article: CBD massage oil.
CBD Massage Oils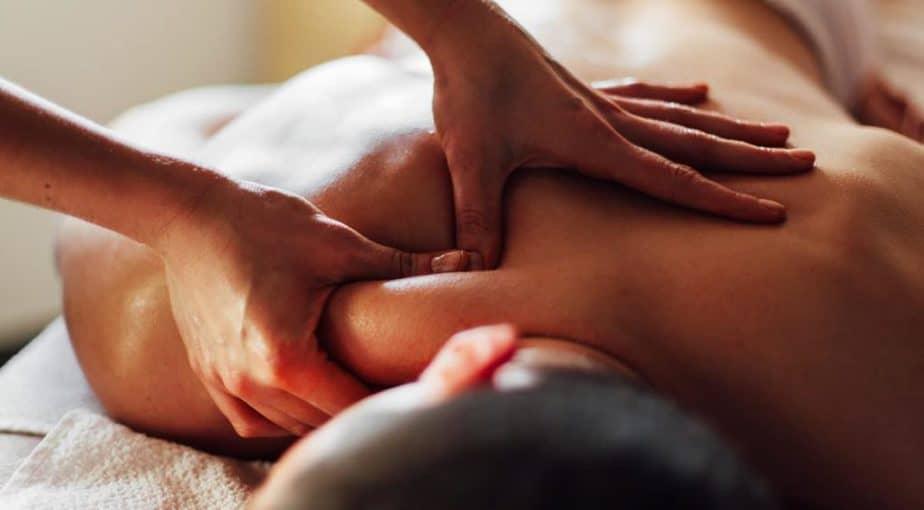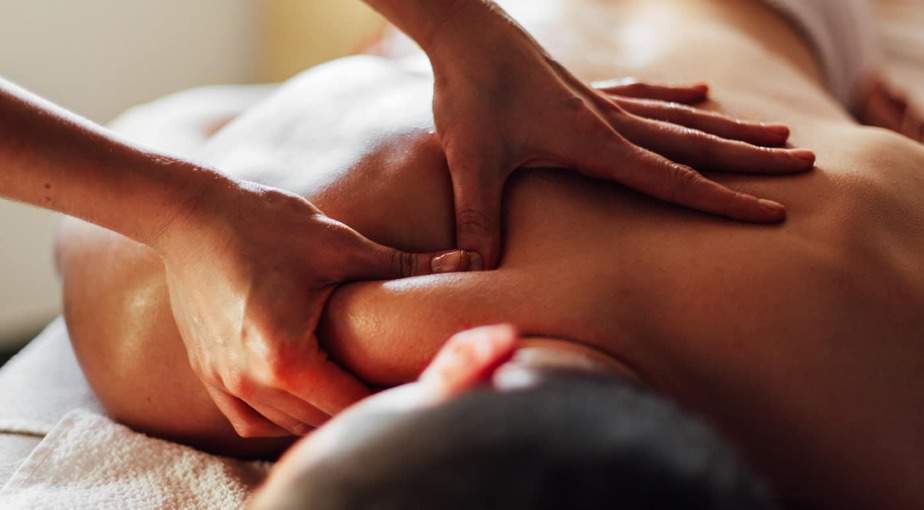 CBD massage oils offer one of the best ways to tackle muscle pain, joint aches, and inflammation. Unlike ingesting or smoking CBD, applying it topically targets specific areas for longer-lasting effects. CBD massage oils can help treat chronic or acute pain in a localized area, rather than affecting the whole body.
You do not need to be a professional massage therapist to reap the benefits of CBD massage oils. You can easily apply the oil to yourself, or have your partner help out. But if you want the maximum effect, you could book a professional CBD oil massage. Make it a spa day!
How Do the Best CBD Massage Oils Work?
When you receive a massage, typically the therapist uses a lotion, oil, or cream on your skin as a lubricant to work the tension out of your muscles. Typical lubricant bases are coconut oil, grapeseed oil, jojoba oil, and sunflower seed oil. Adding CBD hemp oil to a base lubricant allows for not only an amazing massage, but one that includes all the possible CBD health benefits we discussed above.
Dr. Nikola Djordjevic, a medical advisor at HealthCareers, gives some thoughtful advice on choosing a CBD massage oil. She specifically praises coconut oil as a base for a CBD massage oil:
"I would have to go with CBD-infused coconut oil, hands-down, due to the natural properties offered by the combination of these two 'superfoods.' Whether ingested or used topically, it can treat various health conditions, from boosting the immune system to treating muscular inflammations. So, if giving a massage with organic coconut oil wasn't good enough, adding CBD to the mix only adds to the relaxation factor associated with massages."
Remember the work of the endocannabinoid system? The job of the cannabinoid is to find a distressed cannabinoid receptor. Turns out, that job is easier when it has a partner in crime—a lipid (commonly known as fat). In other words, CBD is most effective when it is paired with a base oil that is high in fat.
Dr. Djordjevic goes on to explain why CBD-infused coconut oil is especially good at letting the CBD complete its intended task:
"Health benefits aside, the main reason that coconut oil is perfect to infuse with CBD is that it contains a lot of fat (80%), making it easier for the cannabinoids to bind to it. More importantly, it allows the effects of CBD to be delivered more efficiently than other types of oils. In other words, the effects of CBD are much stronger with coconut oil as the binding agent, making it excellent at targeting localized muscular inflammation."
Massage is all about muscle relief. We get a massage to work out the "knots" in our shoulders, or to improve our hip extension, or to strengthen our neuromuscular pathways. But a CBD-infused massage may also help with aftercare and muscle recovery. Once again, Dr. Djordjevic helps shed light on this process:
"CBD also helps to speed up muscle recovery, so a CBD/coconut oil massage is great for athletes. It does this by using a different pain pathway compared to traditional anti-inflammatory medications. The CBD travels through the endocannabinoid system [rather than the digestive tract], making it an entirely new way to target pain and muscular inflammations."
Your Epidermis is Showing
Eyeroll, I know. But let's talk about skin! Skin is the largest organ in the body. In addition to regulating body temperature, communicating sensation and feeling, storing nutrients, and holding together the water balloon that is your body, skin serves as the guardian and gatekeeper of your body against all external forces—bacteria, water, sunshine, topicals, etc.
Our skin is made up of three layers: epidermis, dermis, and subcutis. Given that our skin is the largest organ we have, it is a huge player in the endocannabinoid system. Our skin contains the highest amount and concentration of cannabinoid receptors.
Unlike an edible CBD gummy or other treat, which goes through your digestive tract and travels to your bloodstream, the path of a topical CBD application is slightly different. Your skin barrier makes it hard for the CBD to directly enter your bloodstream; instead, a topical CBD product encounters the dense concentration of cannabinoid receptors in your skin, allowing for a targeted, local response.
During a CBD oil massage, the therapist will do exactly what they normally do—maybe some effleurage (long strokes), petrissage (kneading), trigger point therapy, or active release. As your skin absorbs the oil, you will start to feel the amazing effects of CBD… and those effects will last well into the rest of your day.
Quality is Everything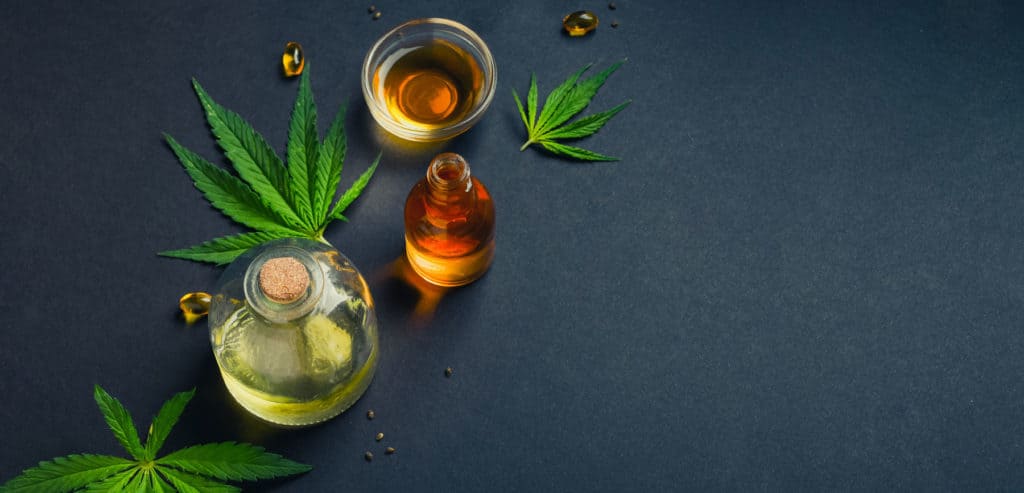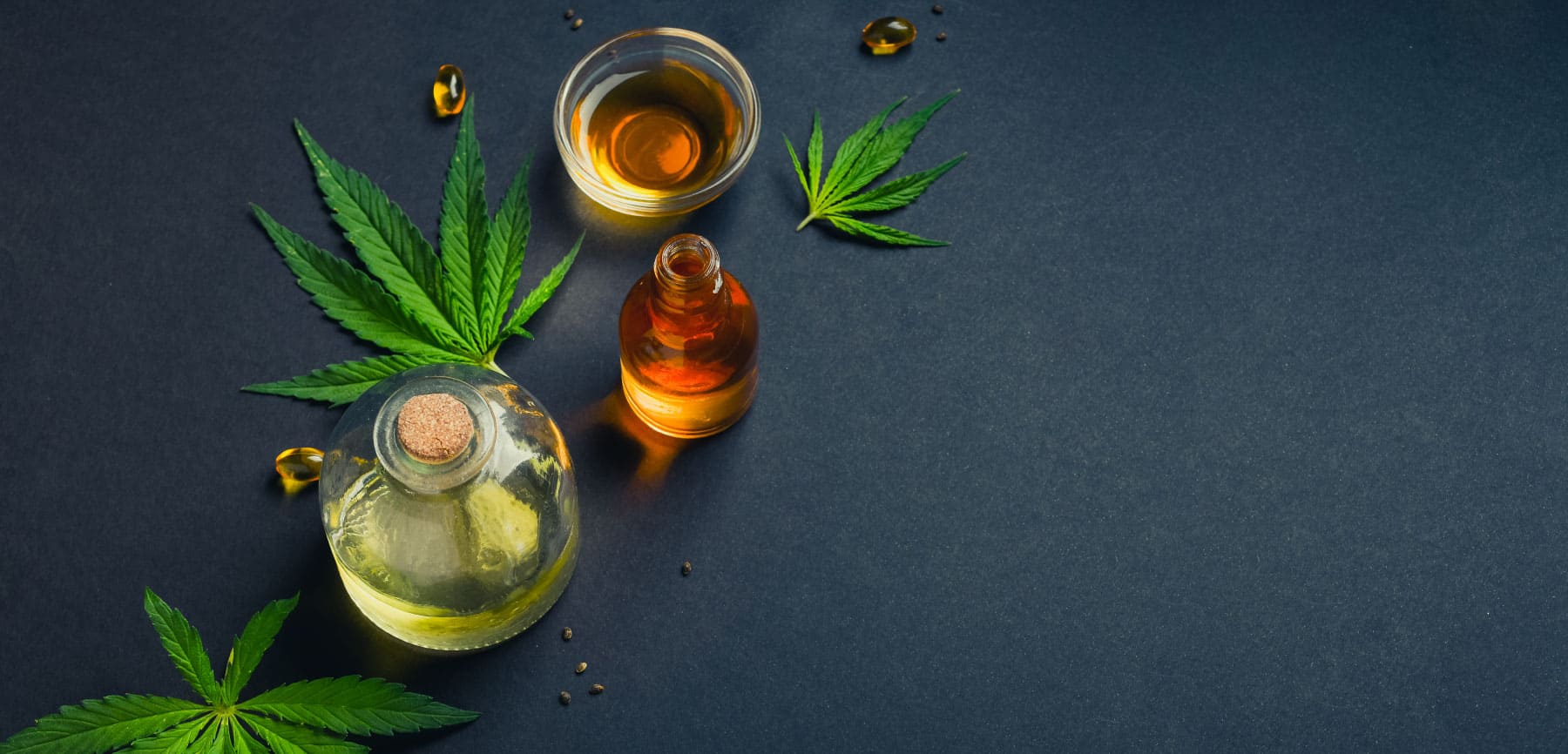 You've heard it a million times: you are what you eat. Well, the same principle goes for your skin: you are what you apply! When you're looking for the best CBD massage oil, make sure you are aware of the exact ingredient list. Ask yourself some important questions:
Is the product organic?
Does it contain chemicals or additives?
Has the product been tested on animals?
Does it contain gluten or other common allergens?
Dr. Wendy Twohey, a chiropractor from the Dr. Gil Center for Back, Neck, and Chronic Pain Relief in Tennessee who specializes in hemp products, offers this advice about choosing a CBD massage oil:
"Although I don't have a particular product that I suggest, I do recommend that CBD oil always be organic. We should have the same high quality expectations for the products we put on our skin as for products we ingest orally."
Kaycee Mitchell, a cannabis expert and enthusiast, agrees. Mitchell always advises customers to do thorough research on CBD oil ingredients:
"Many people don't think the quality of CBD matters when it is in a cream [or oil], but it really does! Your skin is your largest organ and you should only be absorbing high-quality products."
A Note on Dosage
Beyond ensuring that your CBD massage oils are high quality, understanding dosage is a great way to get effective results.
Here's the catch: there are no hard and fast rules to dosage. The effectiveness of a CBD topical can be different depending on your BMI, your sensitivity to chemicals, if you take it with food, and other factors. People typically use anywhere from 50mg to 1,000mg of CBD per day.
Most CBD massage oils will have the dosage amount on the label. Just be sure it's clear if the label indicates overall CBD concentration or CBD concentration per tablespoon/teaspoon.
In general, it's best to start with a low dosage and work up from there as needed.
Rest assured, it's virtually impossible to overdo it with the best CBD massage oils. You're just fine-tuning at this point! You can apply most CBD massage oils liberally and frequently (every 4-6 hours) without fear of any adverse effects.
The Best CBD Massage Oils
Now that you have a sense for what types of things to look for in a CBD massage oil, we thought we'd help you out on the next step—finding a product that's right for you! Below, we've reviewed 10 of the best CBD massage oils and creams out there.