If you're looking for the best CBD for inflammation, you're not alone.
The allure of finding an anti-inflammatory treatment without the potential side effects of over-the-counter meds is pretty compelling. So compelling, in fact, that many people who would never dream of smoking pot for the sake of a buzz are lining up to give cannabinoids a try.
It's really not hard to find anecdotal evidence that CBD works. The whole internet universe is a-twitter with testimonials to its benefits, be it in the form of CBD gummies or CBD topicals. That in itself is nothing new. "Miracle cures" are a dime a dozen, and they come and go pretty quickly. But there's scientific reason to believe that CBD could be the exception.
So what's the best CBD for inflammation? What's RAVE's top-pick? Offering a tincture specifically formulated for inflammation, Canna Trading Co. is easily our winner.
The CBD for Inflammation We RAVE About
If you're new to CBD, you likely have a lot of questions. How does the scientific evidence stack up? What is the research behind using CBD to treat inflammation? And how do you navigate the unregulated world of CBD to find the best CBD for inflammation?
Here, we offer a primer on CBD and unpack some of the latest research being done on CBD for inflammation, including specific types of inflammation-related ailments.
We're not doctors, but we'll give you some tips for getting started. First, we'll point you to some companies that are making the best CBD for inflammation on the market.
Best CBD Oils for Inflammation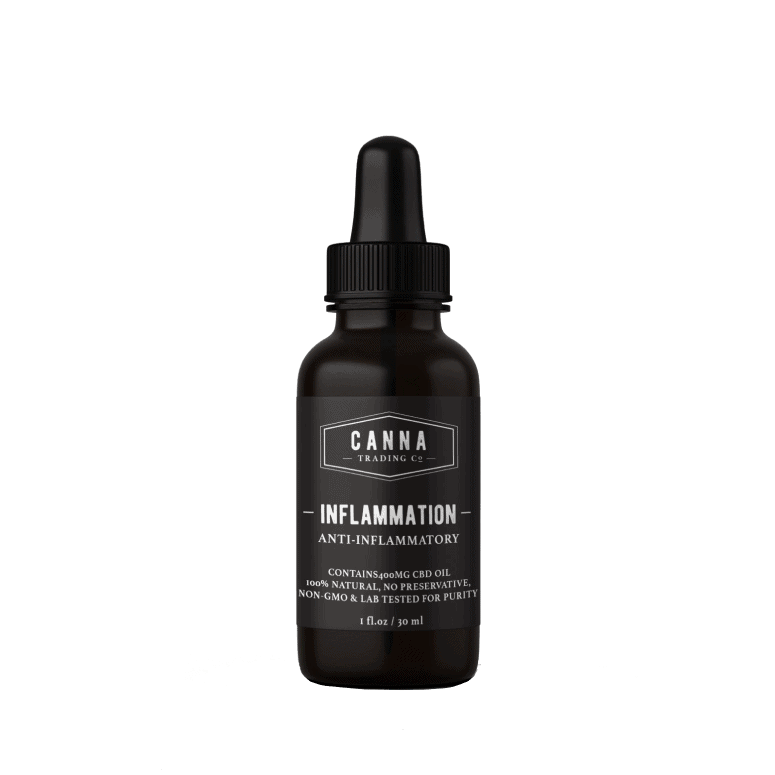 WEBSITE EXPERIENCE: 90/100
Canna Trading Co. had its beginnings in selling cannabis vape products, but moved to CBD exclusively after seeing the benefits of it first-hand. Today, the California-based company provides high-quality CBD products that have a full range of cannabinoids and terpenes, without the THC.
Many companies sell great full or broad-spectrum CBD products, but Canna Trading Co. is paying closer attention than most to the science of terpenes in order to create the best CBD for inflammation. Terpenes like pinene have proven anti-inflammatory benefits, so it stands to reason that including it in a CBD tincture will elevate its benefits. Their Inflammation tincture contains 400mg CBD per 30oz. bottle.
Pros
Several different formulations
Great user experience
Excellent customer service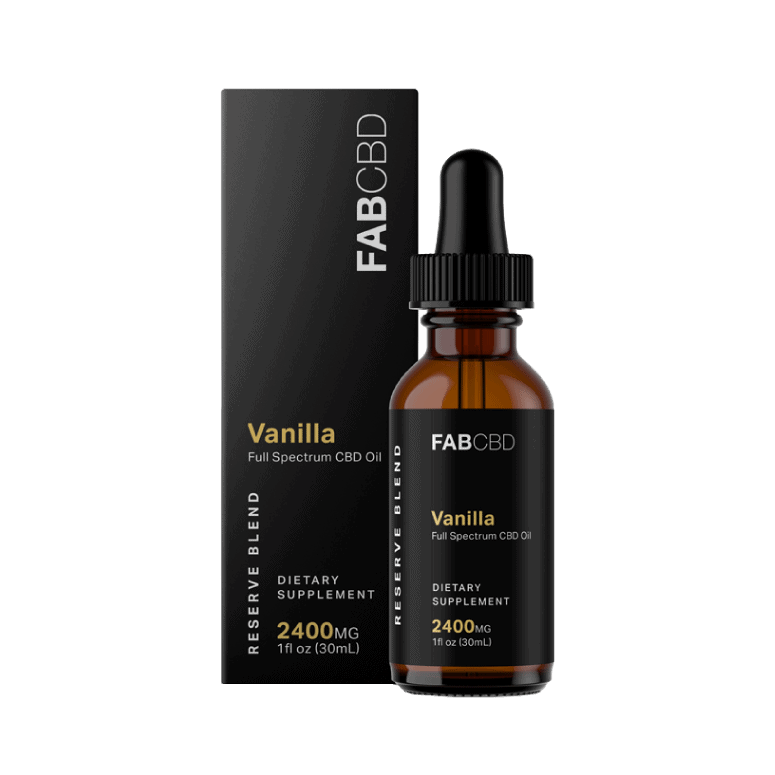 WEBSITE EXPERIENCE: 100/100
CUSTOMER SERVICE: 100/100
A California-based company, Fab creates some of the best CBD oil you can find. They use 100% organically grown Colorado hemp, and their tinctures include a range of terpenes, cannabinoids, and all-natural ingredients.
The company takes their work seriously, formulating their tinctures with attention to proper dosing (and their third-party lab tests are there to prove it). And they have a small-but-mighty product line, so finding what you want isn't hard.
For the best CBD for inflammation, check out their full-spectrum tinctures — or for more localized pain, try out their CBD topical ointment.
Pros
Several flavor options
Great customer service
Solid return policy
Cons
Lab test for only one tincture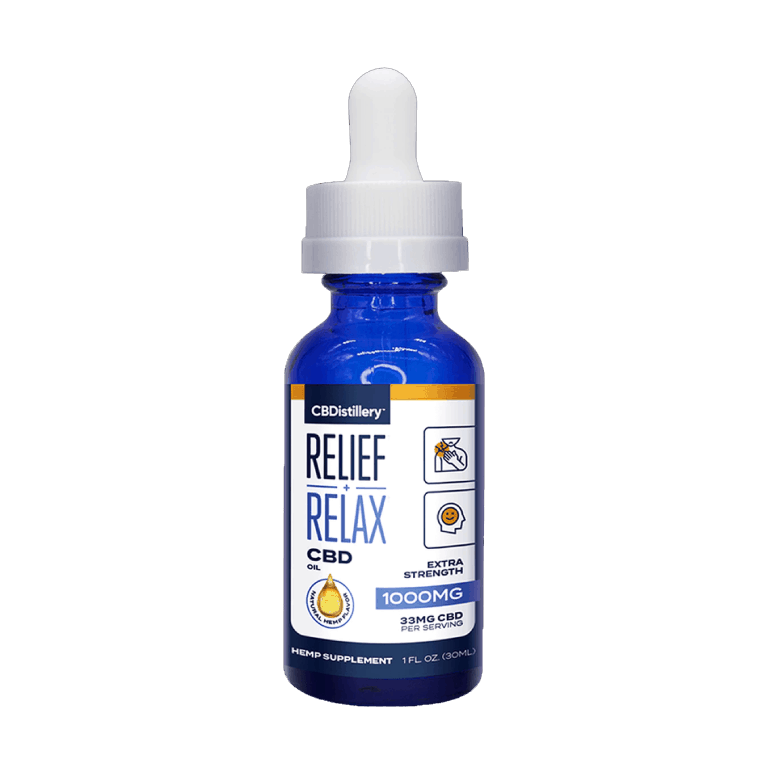 WEBSITE EXPERIENCE: 76.7/100
CBDistillery wants to be at the forefront of the CBD movement, providing fairly-priced CBD to the masses. Their CBD oil is extracted from organic hemp grown on local Colorado farms, where the company is based. They use top-notch ingredients in all their products.—And there are a lot of products!
The beauty of shopping at CBDistillery is that if you're looking for the best CBD for inflammation, they're sure to have it — in all of its possible forms. The drawback is that the website can be a little overwhelming. But, from tinctures to topicals (to wax to…suppositories), CBDistillery is a go-to for dependably high-quality CBD.
Pros
Affordable prices
Wide range of products
Lab reports on website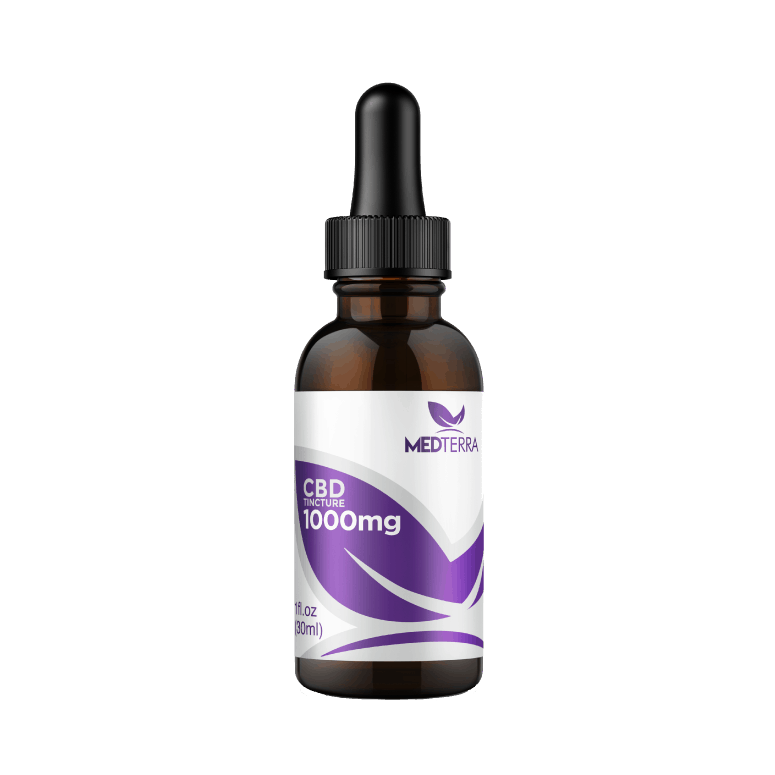 WEBSITE EXPERIENCE: 76.7/100
If you're looking for the best CBD for inflammation, but want to avoid THC entirely, check out Medterra. They specialize in isolate-based CBD products that are sourced from US-grown organic hemp, and CO2 extracted for a pure finished product.
You'll probably notice that Medterra doesn't put a premium on product design, but don't let that turn you off their products. Their 99%+ pure CBD oil is ethically sourced and meets stringent standards. You can view third-party tests on their website. Tinctures come in 3 concentrations, and you can also try out their topical cooling cream for localized therapy.
Pros
Affordable
Solid customer service
No THC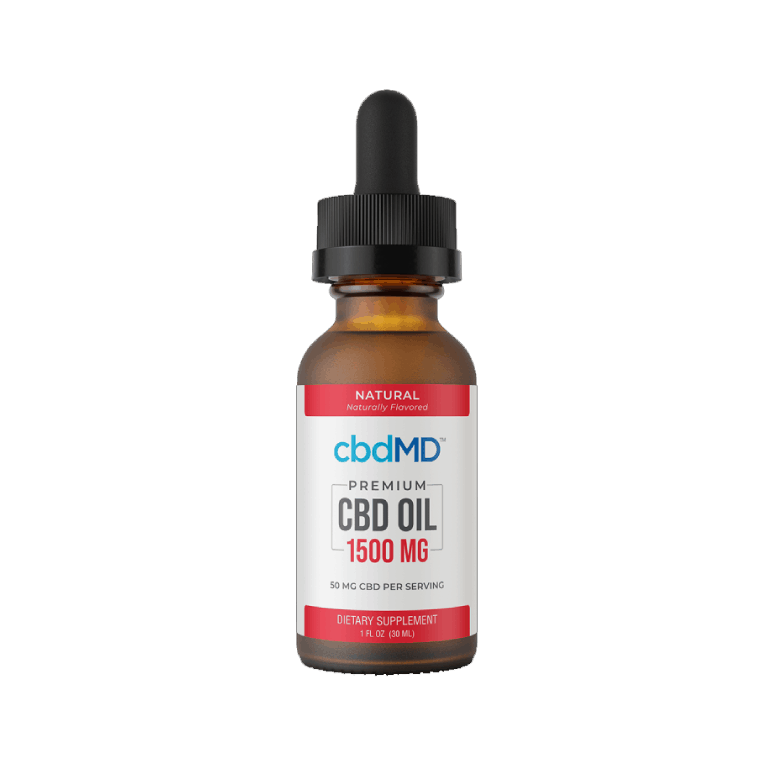 WEBSITE EXPERIENCE: 90/100
cbdMD is definitely the place to go if you want solid CBD products at a good price. They've figured out how to deliver high-quality CBD at bargain prices, apparently without cutting corners. They source organically grown hemp from Kentucky and Colorado, use a clean CO2 extraction process, and are open with their third-party lab tests.
Their tinctures are among the best CBD for inflammation, with multiple options for concentration and flavor. And if you want immediate relief, they also have broad-spectrum topicals that target inflammation locally with a combination of CBD, vitamins, terpenes, and amino acids.
Pros
Several potencies and flavors
Solid customer service
Great prices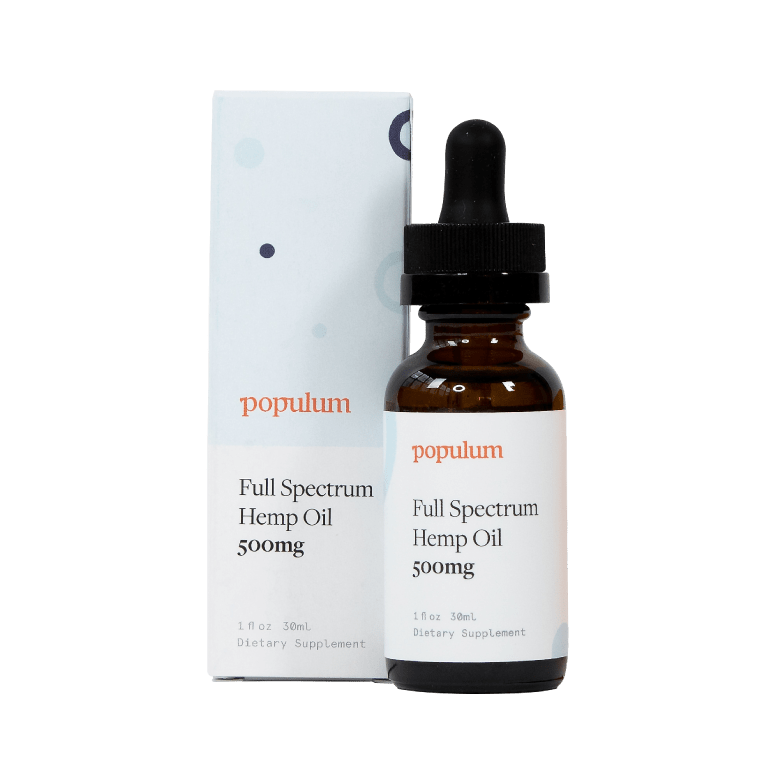 WEBSITE EXPERIENCE: 100/100
Coupon Code: https://www.ravereviews.org/recommends/populum-cbd/
If you're willing to pay for quality, then you really can't lose with Populum. Their website kind of says it all — bright, clean, friendly, and beautifully simple. They want to be the brand you think of when you're shopping for premium CBD.
And what they're selling really is among the best CBD for inflammation. They start with organically grown Colorado hemp and use the cleanest extraction and refinement processes for a true full-spectrum CBD oil, accurately dosed.
Populum gives you 30 days to try their product out, at which point you can send it back if you're not satisfied. And you'll get a third-party lab test for your batch of CBD oil in your package.
Pros
Lab results included with your shipment
Great tasting tincture
Gift-worthy packaging
Cons
High prices
Strict return policy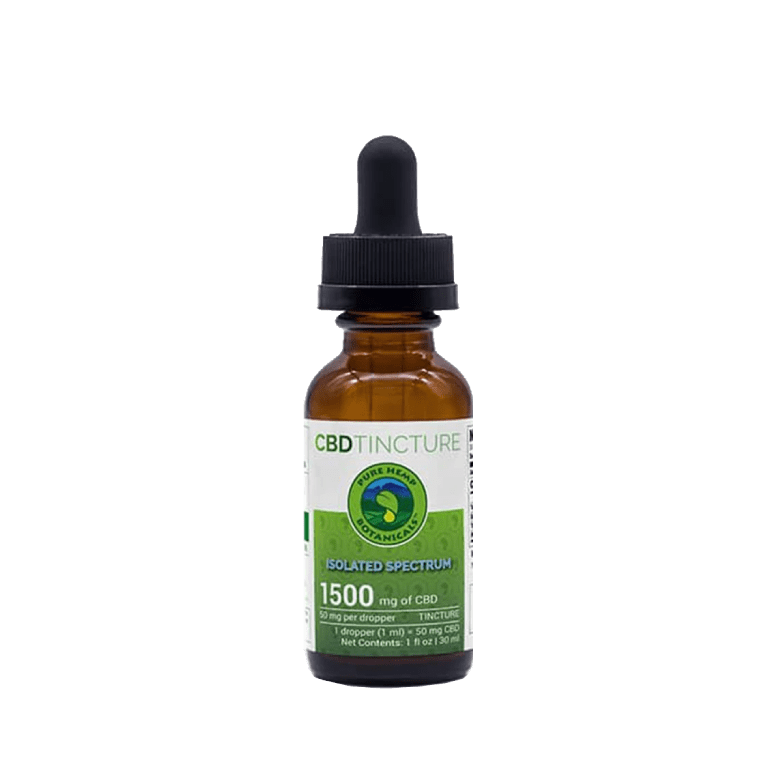 WEBSITE EXPERIENCE: 90/100
Hemp may not be able to save the planet, but the people at Pure Hemp Botanicals still want to make a difference as a company. Pure Hemp Botanicals has a mantra of "compassion in action," an idea that influences everything from their organic growing practices to their cruelty-free vegan products.
Their online shop provides a variety of choices for those looking for the best CBD for inflammation. Their tinctures come in both full-spectrum and isolate-based options, with a good range of concentrations. They also offer vape products and, if you prefer to take your CBD discreetly, you can try CBD mints and hemp tea.
Pros
Member of the National Hemp Association
Subscribe and save program
Colorado-grown and crafted
Cons
Website experience needs improvement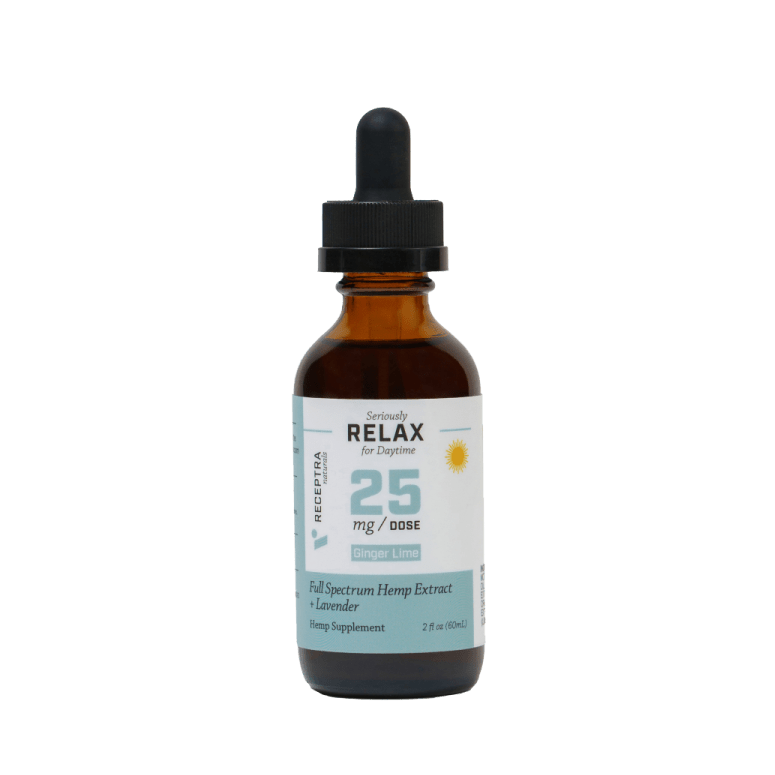 WEBSITE EXPERIENCE: 83.3/100
Receptra Naturals is clearly on a mission to make some of the best CBD available. They are sourcing local Colorado hemp grown on family farms, and each batch of CBD oil is extracted only from the premium hemp flower, rather than the lower quality seeds and stalks.
You'll find several options that fit into the "best CBD for inflammation" category. In fact, Receptra Naturals has a line of tinctures aimed specifically at athletes. These Active Lifestyle extracts feature a proprietary blend of performance- and recovery-enhancing ingredients, in a range of CBD concentrations. And their targeted topicals will help you get pain relief fast.
Pros
Free standard shipping
Excellent taste
Lab reports available
Cons
Unclear overall tincture potencies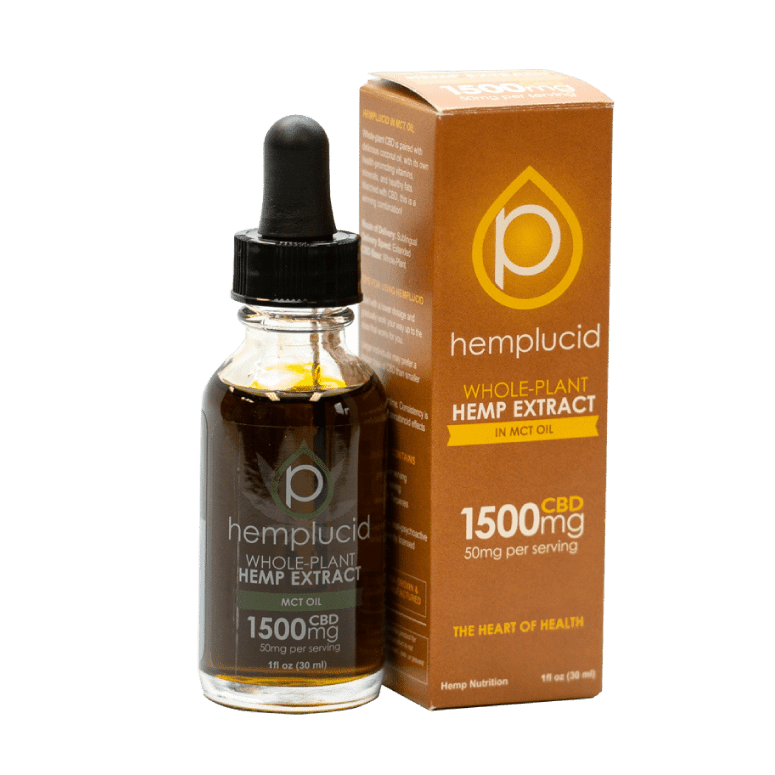 WEBSITE EXPERIENCE: 76.7/100
If company transparency is a top priority for you, the folks at Hemplucid are your people. The company makes a very big deal of hiding nothing (which really is a big deal in the CBD industry). They are relatively new to the CBD scene and are working hard to establish loyal customers who benefit from their products.
If the theory behind the entourage effect is correct, then the best CBD for inflammation probably includes a range of cannabinoids. Hemplucid specializes in whole-plant CBD extract, delivered in 3 different carrier options — hemp seed oil, MCT oil, and a water-soluble version that makes it really easy to blend in food or beverages.
Pros
Glowing customer reviews
Complete lab reports on website
Free shipping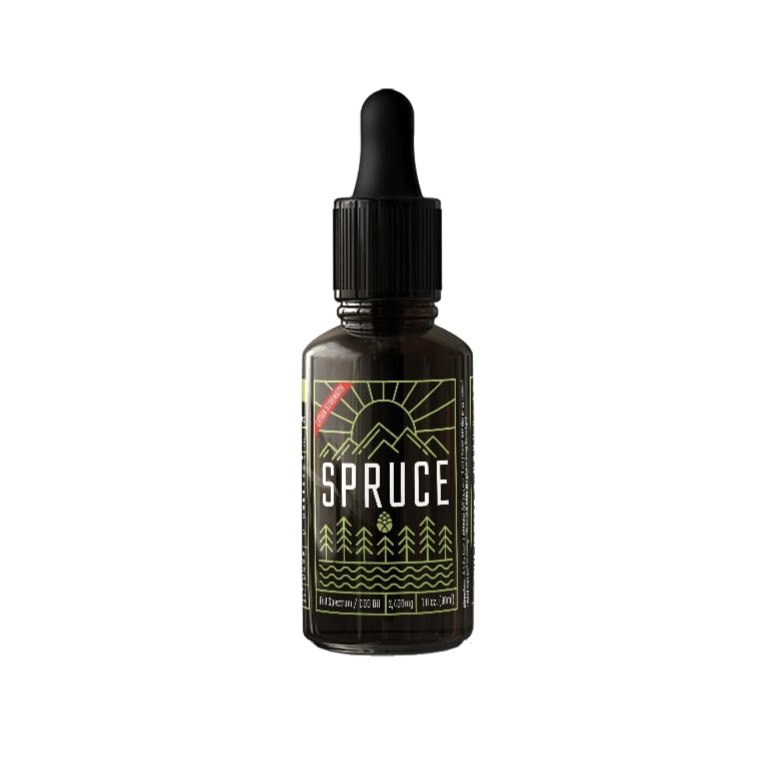 WEBSITE EXPERIENCE: 85/100
CUSTOMER SERVICE: 100/100
Spruce CBD's extra strength lab-grade CBD oil contains a potent 2400 mg of full-spectrum CBD in each bottle. That works out to about 80 mg per dropper, and many customers find they need this much to combat the effects of inflammation.  
Spruce is vegan, gluten-free, and formulated with just two ingredients: Full-spectrum CBD and organic hempseed oil. Made in the US, the company also has a formulation for pets and a topical product. Third party lab testing results are readily available, and their top-notch customer service is a delight.
Spruce sources its CBD from hemp that is grown in Kentucky and North Carolina using sustainable and agriculturally responsible farming practices. 
Pros
High concentration
Vegan, Gluten Free, Organic
Ships to all 50 states
CBD 101: What You Need to Know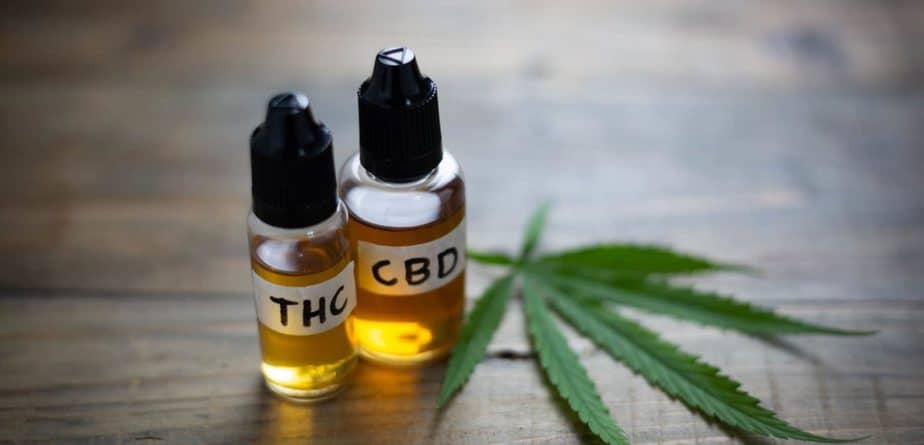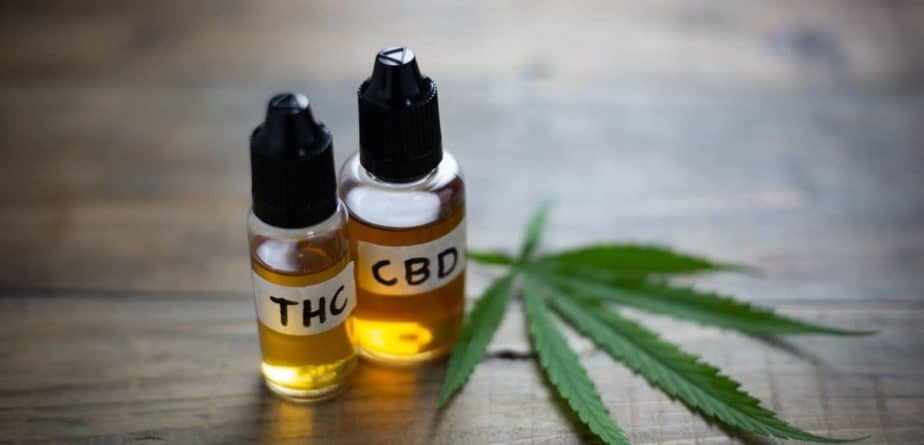 First, some basics. CBD (or cannabidiol) is a cannabinoid — a chemical found in cannabis plants. There are over a hundred identified cannabinoids, but CBD and THC are the most dominant in cannabis plants.
CBD works through a variety of mechanisms (many of which we're still figuring out) but primarily through interactions with the endocannabinoid system. If you've done any research at all on CBD, you're probably somewhat familiar with the endocannabinoid system. Composed of a series of receptors and chemicals spread throughout your brain and body, all mammals have an endocannabinoid system.
In fact, all mammals create their own cannabinoids that work within the system to maintain homeostasis — or balance. If you didn't learn about the endocannabinoid system in your high school Biology class, that's because it is a relatively recent discovery. In fact, scientists didn't know the endocannabinoid system existed until 1992.
This was the year that a scientist at the Hebrew University in Jerusalem discovered the first endocannabinoid, anandamide (which will come up later in relation to inflammation).
It's worth noting just how recent many discoveries are in relation to cannabinoids and the endocannabinoid system. We're still in pretty new territory here, and there are a lot of unknowns.
For scientists who like to be on the frontiers of discovery, CBD is an exciting area of inquiry. But the knowledge base is still pretty thin in comparison to many other areas of study. On the other hand, people have been using cannabis to treat pain and sickness for millennia, so in a sense, science is just catching up to human experience. And the research that has been done is fueling a lot of excitement around CBD's impressive list of potential benefits, not least of which is the research on CBD for inflammation.
How Does CBD Work for Inflammation?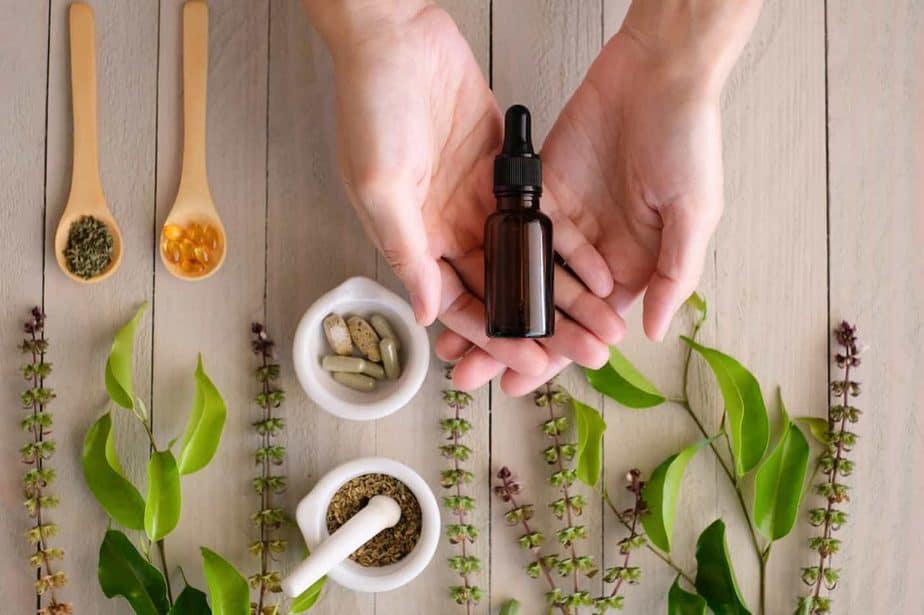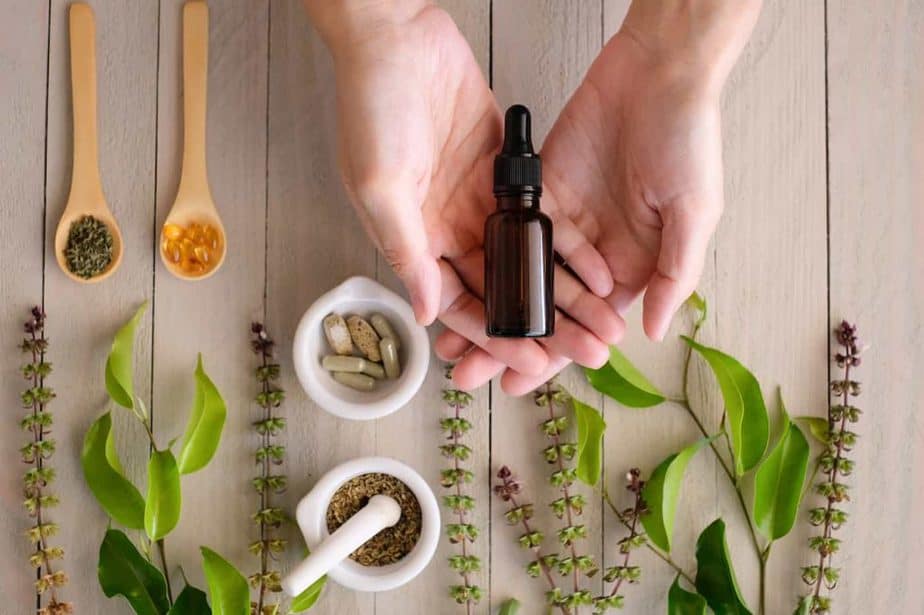 Inflammation is the body's defense against injury. And it lies at the root of a lot of suffering — from joint pain to Alzheimer's disease, neuropathy, and even diseases like cancer. It should be no surprise that the search for the perfect anti-inflammatory medicine is a long-standing one.
There are, of course, the over-the-counter options. Nonsteroidal anti-inflammatory drugs (NSAIDs) are among the most common pain relief medicines in the world. These include aspirin, ibuprofen, and naproxen. They're household names because they do their job well — especially if we're just talking about an occasional headache or sprained ankle.
But NSAIDs also come with side effects. And for people with chronic inflammation who need to rely on these drugs over long periods of time, the risks become heightened. Some of these side effects include gastrointestinal problems like ulcers as well as high blood pressure, kidney damage, or heart problems.
CBD, on the other hand, has a good safety profile and has marked anti-inflammatory effects. Scientists have discovered that CBD interacts with receptors in your brain and throughout your body. These receptors are tiny proteins attached to your cells that receive chemical signals and help your cells respond to stimuli.
CBD as a cannabinoid doesn't actually bind with either of the endocannabinoid system's CB1 or CB2 receptors as you might expect. Instead, it works largely by enhancing or inhibiting the binding action of receptors — sometimes even changing the shape of receptors.
CBD also acts through receptor-independent pathways. An example of this is when it inhibits the "reuptake" (or reabsorption) of neurotransmitters like anandamide and adenosine. Through this delayed reuptake, CBD boosts adenosine levels in the brain, which regulates adenosine receptor activity. Both adenosine receptors have broad anti-inflammatory effects throughout the body.
Another of CBD's most important actions in relation to inflammation is that it binds to TRPV1 receptors, also known as the vanilloid receptors. Vanilla has traditionally been used as a folk medicine to relieve pain and inflammation, and the essential oil it contains—eugenol—activates TRPV1 receptors, as does CBD — with therapeutic benefits.
CBD and Athletes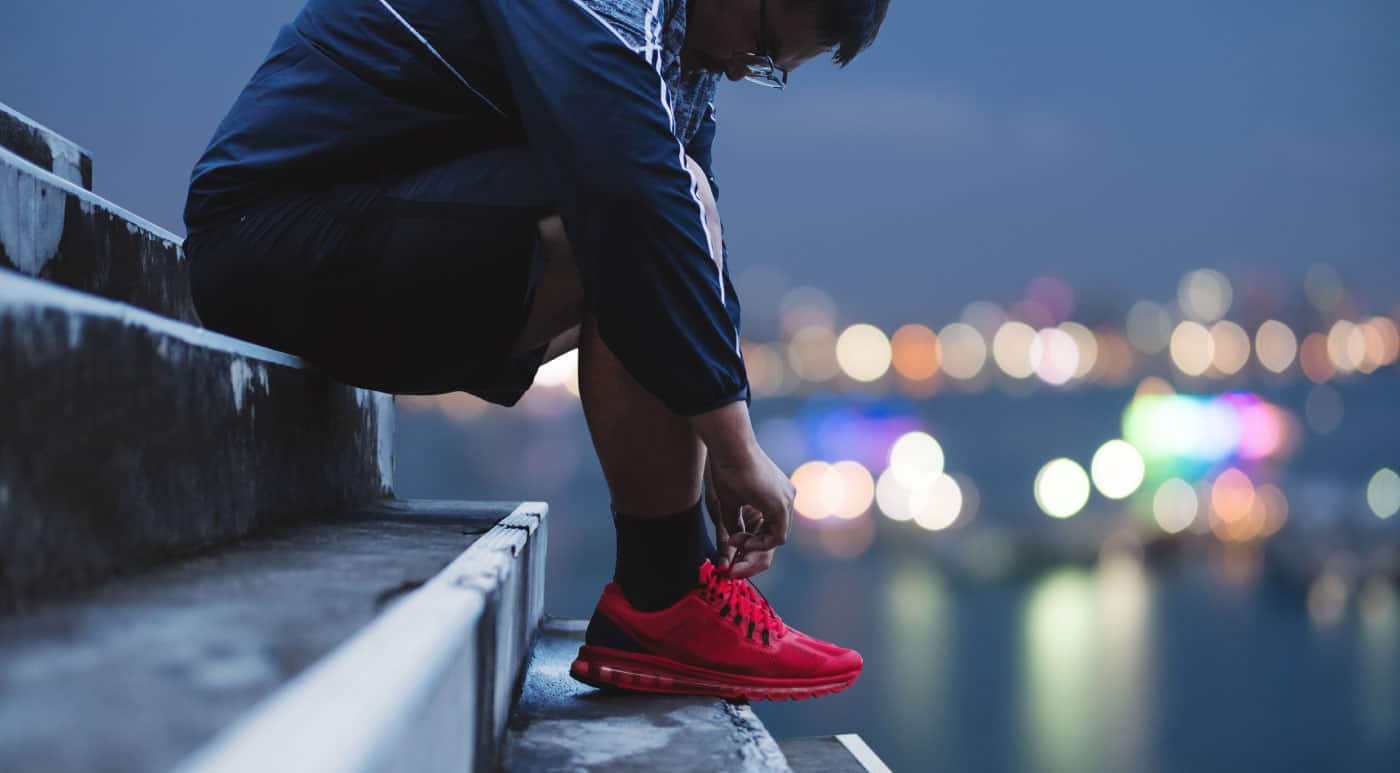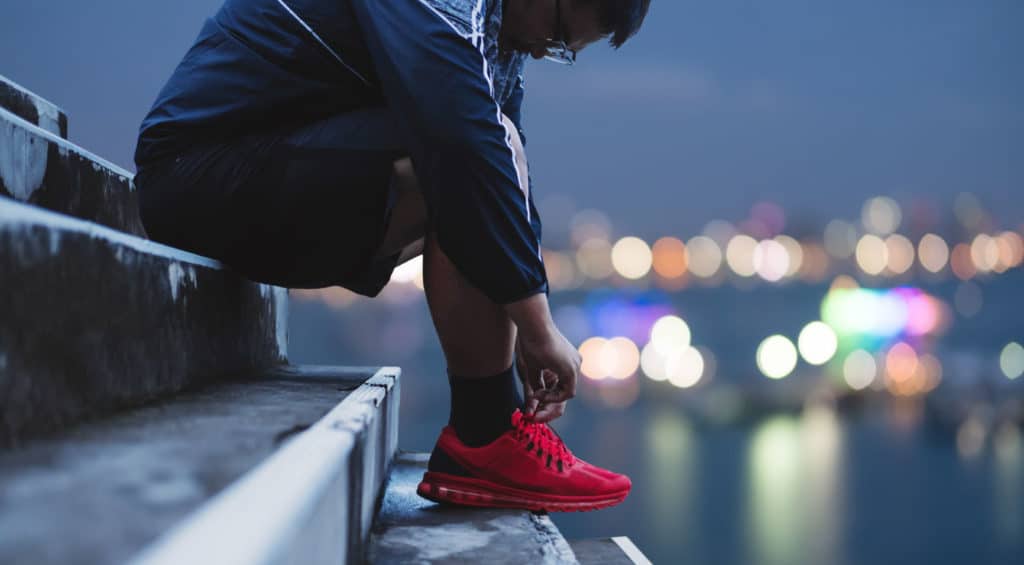 Most people know of Floyd Landis from his 2006 Tour de France victory and subsequent fall from grace. But you might not know that he relied on (World Anti-Doping Agency-approved) opioid-based painkillers for years to manage pain. Today, however, he has replaced those painkillers with CBD. And he's not alone.
Most professional athletes are almost always sore. Over-the-counter medications (and sometimes prescribed ones) are part of life for many who push their bodies to extremes. The side effects are, as we've mentioned, problematic. But since the World Anti-Doping Agency took CBD off their list of forbidden substances, professional athletes across all sports have gone public with their search for the best CBD for inflammation.
CBD's anti-inflammatory activity has been the subject of many studies, of which a 2009 lab study is one example. Researchers wanted to test CBD's effects on chronic pain and found that CBD significantly suppressed inflammatory pain by activating glycine receptors at the spinal level. They concluded that CBD "may represent a novel class of therapeutic agents for the treatment of chronic pain."
As an athlete, you can't avoid inflammation — muscle strains and sprains are an expected part of the job. But for sports like football where head trauma is a job hazard, CBD's proven neuroprotective properties are just as important. We'll get into the nitty-gritty of that research later when we talk about Alzheimer's, but CBD is proving to be a powerful neuroprotectant.
Additionally, CBD exerts calming, anti-anxiety effects that help athletes recover by allowing them to rest better at night and work through the tension and frayed nerves that come with competition.
CBD for Joint Pain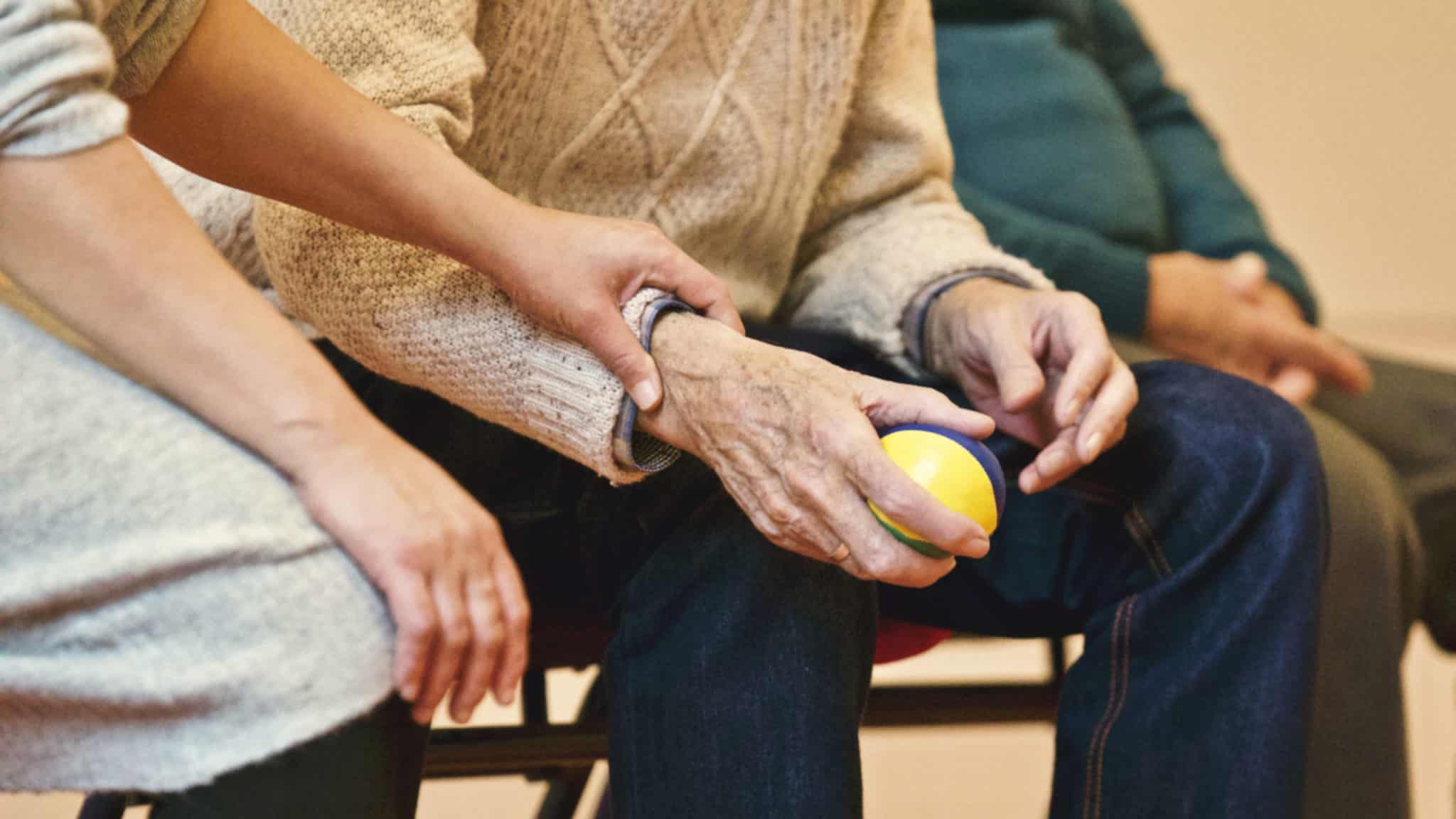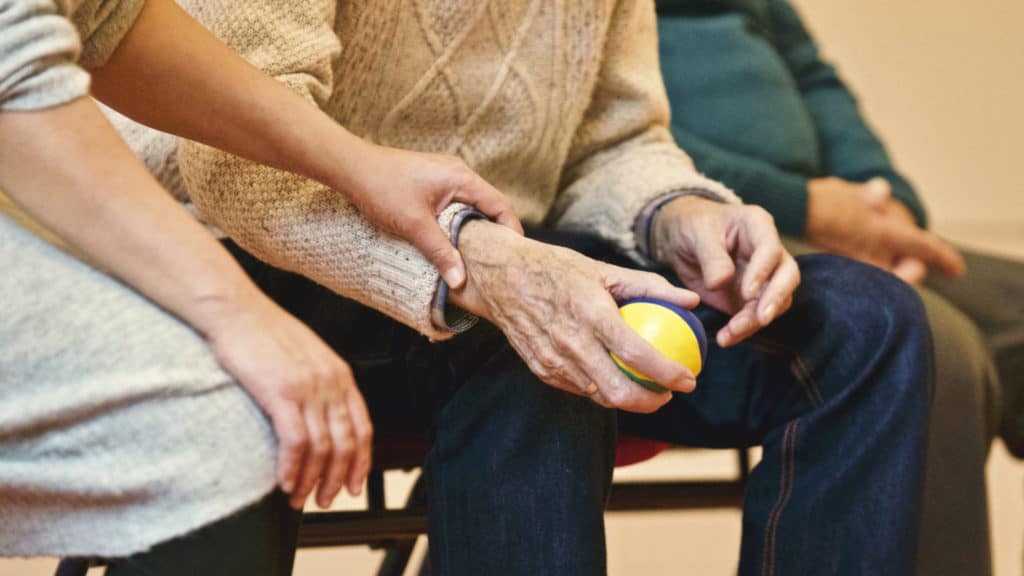 You probably know someone who suffers from joint pain of some kind — and the older you get, the more likely that is to be true. The Center for Disease Control estimates that almost 23% of Americans suffer from arthritis alone.
If the pain is mild, over-the-counter medications may be adequate. But over time, those medications take their own toll. And for many, the relief they provide just isn't enough. This kind of debilitating pain is caused largely by inflammation. And because of the sheer number of people that suffer from it, there is huge motivation to find a pain reliever that can help keep people away from the devastating effects of prescription painkillers like opioids.
CBD's anti-inflammatory effects have been getting a lot of attention for that reason. And the research to date that has looked at CBD for inflammation is promising.
Most recently, a 2017 animal study pointed out CBD's protective role in preventing joint pain. Additionally, local CBD treatment in the same study was found to reduce joint inflammation.
Another very recent study made use of topically applied CBD gel on arthritic rats. Researchers found that the CBD significantly reduced joint swelling as well as limb posture — without altering the rats' behavior.
The conclusion? "These data indicate that topical CBD application has therapeutic potential for relief of arthritis pain-related behaviors and inflammation without evident side-effects."
The lack of side effects is obviously a very big deal. And these studies also indicate that there are a variety of effective ways to take CBD — something to remember if you're wondering whether the best CBD for inflammation is a topical, a tincture, or a vape product.
CBD for Neuro-Inflammation and Alzheimer's Disease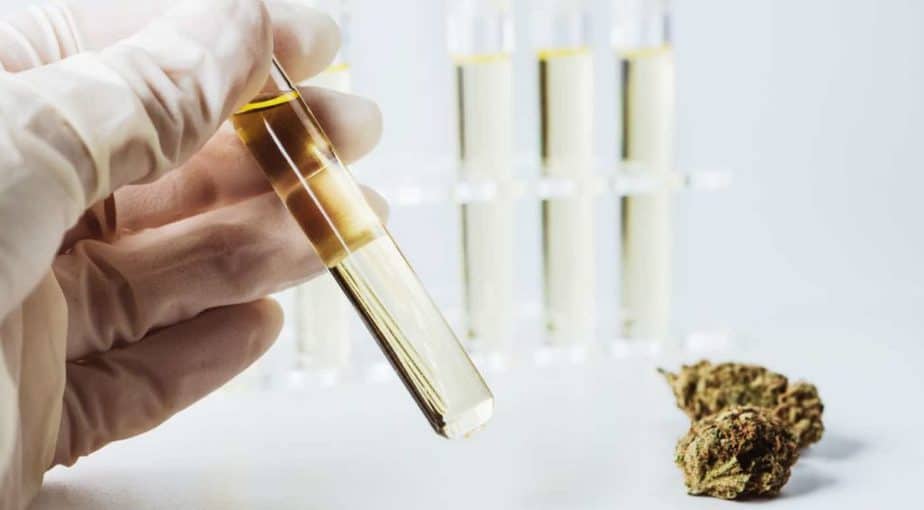 The word "Alzheimer's" is enough to strike fear into the bravest of us. Who isn't afraid of it? And for those with the disease running through their genetic lines, it's an even more immediate fear.
Alzheimer's disease, a form of dementia, wreaks havoc in a person's mind — with their memory, but also their personality and behavior. Considering the rate at which the American population is aging, progress has been disappointingly slow at finding treatments that can either prevent or halt the disease in its tracks. But one of the root causes of Alzheimer's is inflammation in the neural tissue, which has led researchers to look long and hard at CBD as a potential defense against the disease.
Tied to inflammation are the release of reactive oxygen and oxidative stress. This is the beginning of a nightmarish chain reaction in which inflammation causes oxidative stress, which decreases the antioxidant ability of cells, and results in free radical production. The end result of this "inflammation cascade" is the loss of neurons and synapses within the brain.
Antioxidants can help slow that process, and CBD is a powerful antioxidant. In an early analysis of CBD and THC as neuroprotective antioxidants, researchers concluded that CBD was more protective against glutamate neurotoxicity than either vitamin C or vitamin E, indicating it to be "a potent antioxidant." They went further to suggest that CBD "may be a potentially useful therapeutic agent for the treatment of oxidative neurological disorders."
Much research has been conducted since then, confirming CBD's ability to protect against neuroinflammation and its devastating results. But even beyond that, CBD seems to be able, as this 2011 study indicates, to induce "neurogenesis," the production of new neural tissue. People with Alzheimer's are losing neural tissue rapidly — CBD could help slow that process.
If it still seems odd to imagine that cannabinoids are good for your brain, here's a fun fact: The US Department of Health and Human Services holds a patent (No. 6,630,507) which covers the potential use of CBD "in the treatment of neurodegenerative diseases, such as Alzheimer's disease, Parkinson's disease and HIV dementia."
So when you go shopping for the best CBD for inflammation, that's something to keep in mind.
Does CBD Help Cancer Patients?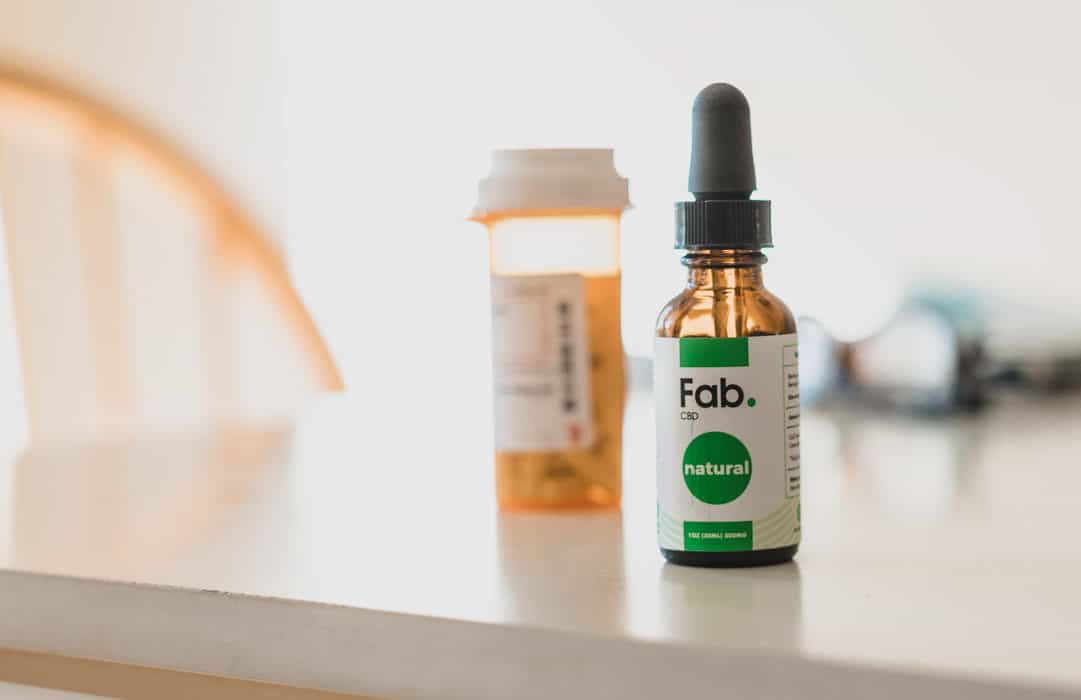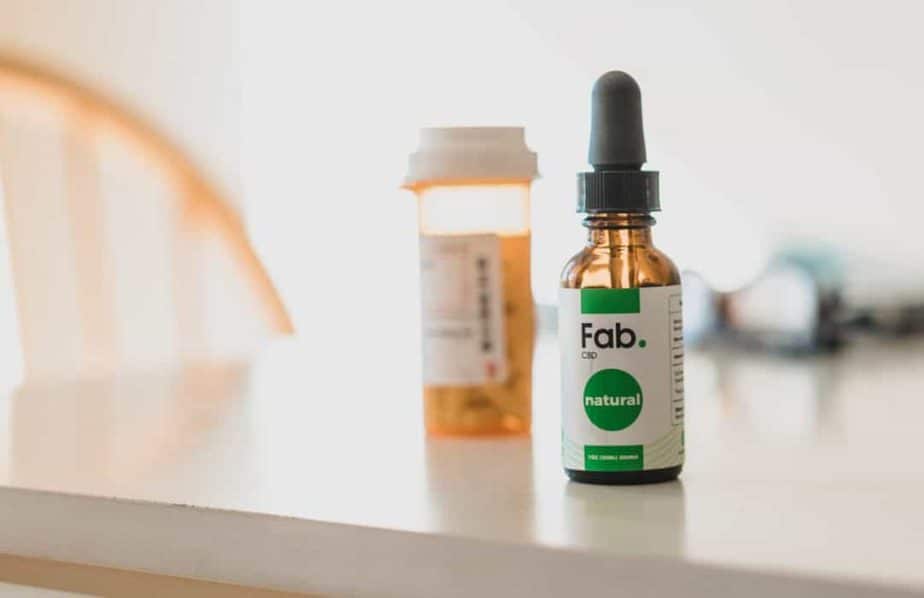 It now appears that CBD's anti-inflammatory benefits may even help prevent cancer. On one level, this shouldn't be surprising. We've known for years that chronic inflammation can lead to the development of cancer.
Most research, though, has taken place in relation to synthetic drugs, like NSAIDs, that target inflammation. A 2005 meta-analysis of epidemiological studies, for example, concluded that "daily intake of nonsteroidal anti-inflammatory drugs (NSAIDs), primarily aspirin, produced risk reductions of 63% for colon, 39% for breast, 36% for lung, and 39% for prostate cancer."
Inflammation and cancer go hand-in-hand, so it shouldn't be surprising that taking NSAIDs has been recommended as a form of cancer prevention. But as we've noted (over and over), there are potential drawbacks to the long-term use of NSAIDs. So could CBD work as well (or better)? As we've mentioned, there are several studies that have proven CBD's anti-inflammatory benefits. And this 2009 study, published in Future Medicinal Chemistry, goes further, drawing the link between the anti-inflammatory action of cannabinoids and cancer prevention:
"Cannabinoids may also be beneficial in certain types of cancers that are triggered by chronic inflammation. In such instances, cannabinoids can either directly inhibit tumor growth or suppress inflammation and tumor angiogenesis."
Related to its anti-inflammatory effects, CBD's proven antioxidant benefits have been shown to protect mice from developing cancer. This 2012 in vivo experiment found that CBD exerted a chemopreventive effect (meaning it protected a healthy animal from getting cancer).
Specifically, they found that CBD protected mouse DNA from oxidative damage, increased endocannabinoid levels, and reduced cell proliferation. Researchers concluded that "cannabidiol might be worthy of clinical consideration in colon cancer prevention."
How Do You Find the Best CBD for Inflammation?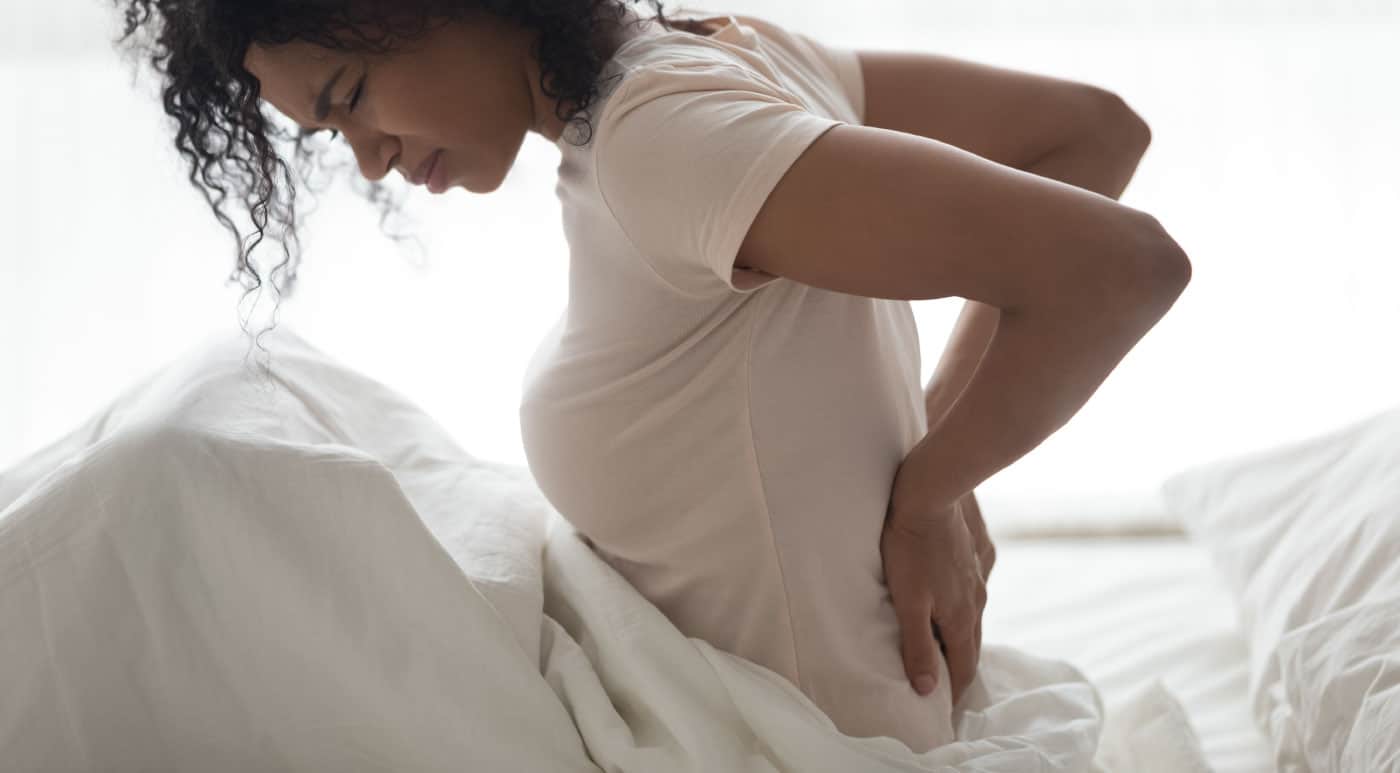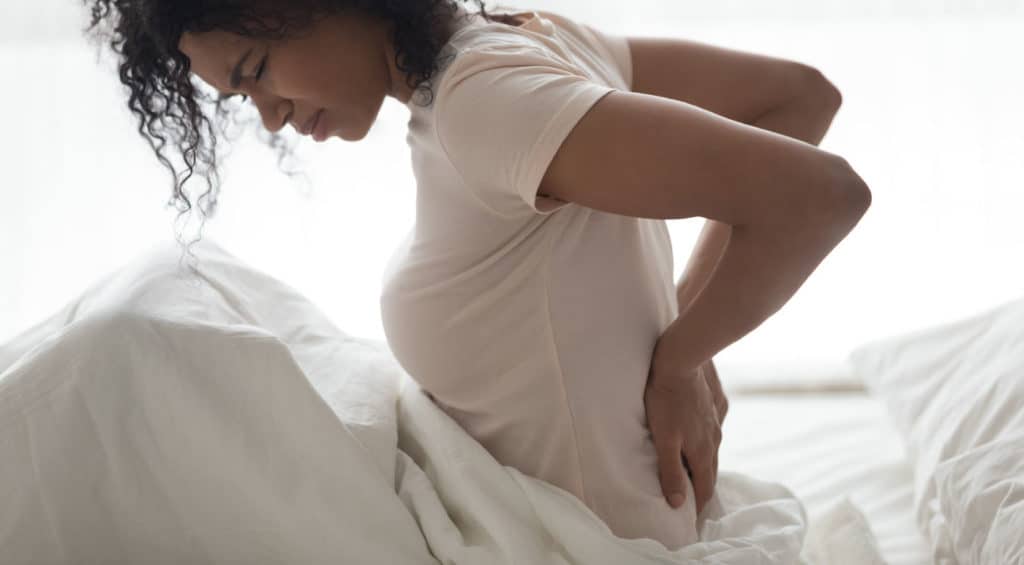 The scientific community still has a lot to learn about CBD, and much more research is necessary. This process has been slowed down by the fact that the federal government still classifies cannabis as a Schedule I drug. But the steadily accumulating research indicates that CBD has strong anti-inflammatory effects (among other benefits).
So how do you get started taking advantage of these benefits? Because our endocannabinoid systems are so individual, CBD works differently for everyone. But one thing you can control is the quality of the CBD you're taking.
There's a lot to choose from out there, and the quality varies dramatically from company to company. There are also a huge variety of ways to take CBD — from sublingual tinctures and topical creams to vape products and gummies.
Assuming that everyone wants to find the best CBD for inflammation — and take it through the most efficacious route — how should you get started? Here are a few tips:
First, keep in mind that the most expensive CBD isn't necessarily the best CBD for inflammation.
Sublingual tinctures and vaping are the methods with the best bio-availability. That's because your body absorbs the CBD directly into your bloodstream (rather than losing most of it in the digestive process).
When shopping, look for company transparency. If a company claims to be selling the best CBD for inflammation (or the best CBD, period), make sure you look at third-party lab tests. If they aren't willing to let you see these, don't buy their products.
Experiment with different ways of taking CBD, but only try one product at a time (and give it some time before you give up on it). This will allow you to differentiate between the efficacy of different products.
Talk to your doctor. CBD has a good safety profile, but drug interactions are a possibility. You don't want your other medications to suddenly stop working, or for their side effects to be exaggerated.
Our CBD Library
Dr. Kasey Nichols, N.M.D.
Dr. Kasey Nichols, N.M.D. focuses on sleep disorders and drug-free pain management utilizing both conventional and alternative medicine at his private practice,
Onyx Integrative Medicine and Aesthetics
, located in Gilbert, AZ. He served as the Director of Medical Operation and Administration at a national substance abuse disorder corporation with 16 facilities across seven states. He graduated from Cleveland University-Kansas City with a Bachelor's of Science in Human Biology, graduating with honors, and holds a Doctorate from The Southwest College of Naturopathic Medicine. He holds licenses in both Arizona and Kansas. Dr. Nichols has given numerous talks to professional organizations, given interviews for newspapers across the United States, and numerous television news interviews with ABC 15/CW 61 in Arizona, Channel 3 in Arizona, and others. Dr. Nichols has appeared in
Cosmopolitan
,
Reader's Digest
,
WebMD
,
Healthline
, and many other health and lifestyle publications.