What's the Best CBD Oil for Pets?
We've put together a comprehensive guide to everything you need to know about CBD products for your cat or dog. But in case you're in a hurry, we'll make it simple: 4 Corners is our pick for the best CBD for pets. Their prices are affordable, and the quality of their products is second to none.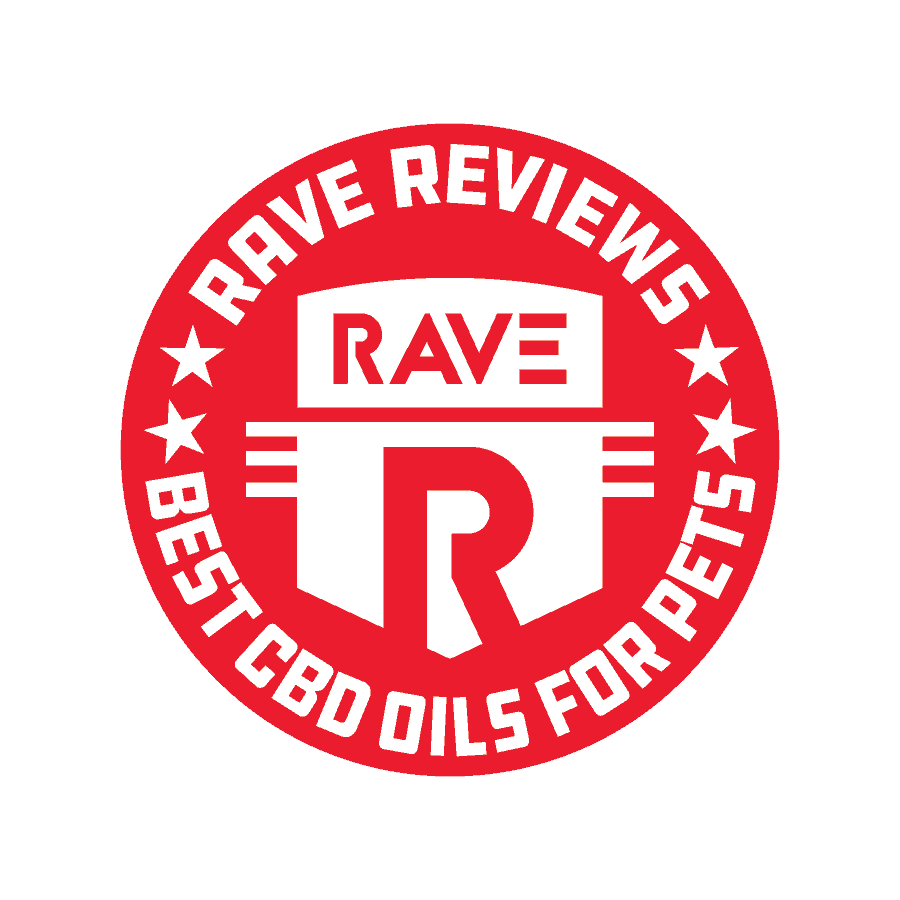 If you have an anxious, pained, or ailing pet, you may have heard of CBD. But while it's easy to find companies claiming to sell "the best CBD for pets," it's much harder to find good companies with verifiably high-quality products. 
Any visit to the local dog park, or even just a casual conversation with a fellow pet-lover at a dinner party, is liable to bring up the issue of using CBD for pets. And a simple Google search will bring up reams of companies touting their wares.
Unfortunately, it's a lot harder to find good information on how CBD can actually work for your pets. It's even harder to understand what the science really says about the efficacy of CBD. The amount of seemingly contradictory information can quickly become overwhelming.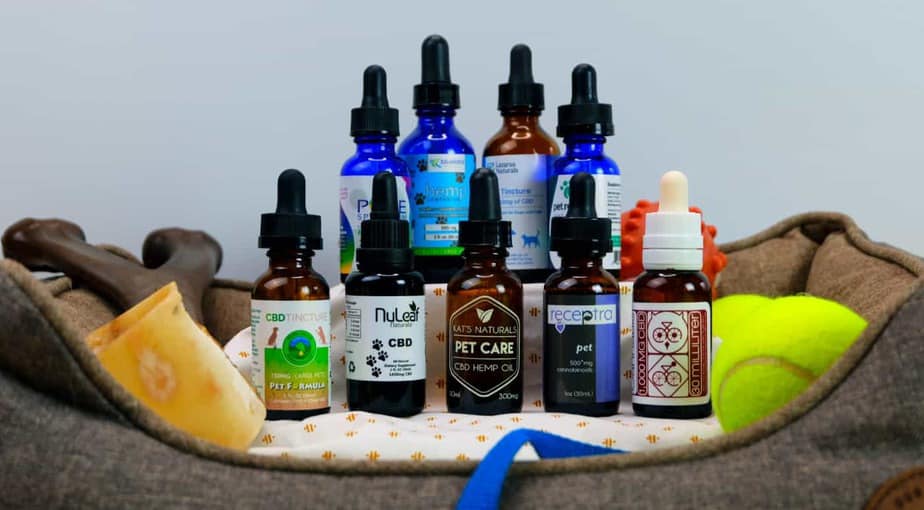 That's what you've got us for.
The CBD for Pets We RAVE About
When everyone is claiming to sell the best CBD for pets, it's pretty hard to know which companies are legit, and which ones are selling bunk. Pretty websites and high prices don't always equal quality, and giving your pet inferior CBD oil isn't going to help much.
We'll lay out what science has to say about CBD's efficacy for several conditions that can afflict animals —  from pain to cancer to seizures. We'll also give you tips that will help you avoid the worst companies and point you in the direction of some that are selling some of the best CBD for pets that you'll find.
Best CBD Oils for Pets
4 Corners

If you want the best CBD for pets, you want 4 Corners Cannabis. The Colorado-based company has been in the CBD business since 2013, and they take their hemp seriously. Their CBD oil contains a consistent spectrum of cannabinoids, terpenes, and flavonoids, which their third-party lab tests affirm.

4 Corners Cannabis is unique among CBD companies in that they grow their own hemp, giving them complete control over the process from seed to sale.  Their pet tincture (called "Pedigree") is a full-spectrum CBD oil which excludes Limonene, a terpene some animals are sensitive to.

Depending on your pet's needs, you can choose between 2 potencies (500 or 1000 mg per 30 ml) and 2 bottle sizes.


20% COUPON AT 4 CORNERS: RAVE20

Receptra Naturals

Receptra Naturals is committed to procuring the highest quality CBD for both humans and pets, and they do it with locally-grown hemp from family farms near their headquarters in Colorado. They take their claims of quality seriously, using only the best parts of the plant, rather than the seeds and stalk.

Receptra Naturals creates their pet tincture with their premium CBD-hemp extract, carried in MCT oil. Their pet formula provides the benefits of a full-spectrum hemp product and is also an excellent source of the essential fatty acids your pet needs to thrive.

In terms of potency, you only have one choice, but at 500mg per 30 ml bottle, you'll be able to customize your pets' dose to their specific needs.


10% COUPON AT RECEPTRA NATURALS: RAVE10

Hemplucid

Hemplucid is relatively new to the CBD industry, but they're working hard to attract customers and keep them coming back. They extract their CBD from organic, Colorado-grown hemp and use a clean CO2 extraction process. Hemplucid is dedicated to transparency, and they send every batch of their CBD oil to a third-party lab to ensure that it lives up to their standards.

Hemplucid offers CBD tinctures (called "Roxy Pets") that are formulated specifically for cats' and dogs' palates — fish for cats, chicken for dogs. Both are full-spectrum tinctures bonded to a hemp seed carrier oil, and there are 2 concentrations.

These are among the pricier options for pet tinctures, but Hemplucid goes the extra mile with a generous return policy, free shipping, and great customer service.

Pure Hemp Botanicals

Colorado-based Pure Hemp Botanicals puts integrity at the center of their company ethos, extending from their sustainable hemp growing and sourcing practices (local and organic) to moderate pricing. Even their packaging is sustainable and cruelty-free.

For pets, Pure Hemp Botanicals has crafted CBD tinctures which come in a broad range of concentrations, from 300mg CBD up to 1500mg CBD per 30 ml bottle. They test every batch of CBD oil for purity, potency, and safety — and their website offers helpful advice (including a dosing chart), to get you started.

Bluebird Botanicals

Founded in 2012, Bluebird Botanicals is an industry leader, having established a reputation for high-quality hemp extracts. They've led the way in both transparency and quality and, with multiple assistance programs, they have a social conscience too.

Bluebird Botanicals' pet tincture ("Companion Oil") offers 250 mg of CBD per 30 ml bottle, and the CBD is carried in organic hemp seed oil — a source of omega 6 and 3. The tincture has a stronger flavor than some, but customer reviews are positive, and the company stands behind their products with a solid return policy for your first purchase. Lab tests are also both easy to find and up-to-date.

Pet Releaf

Pet Releaf is, as the name suggests, a CBD company whose sole focus is animal health. They place pets' needs at the top of their priorities, using a specialized strain of hemp which contains extremely low levels of THC. This means that your pet can benefit from a full-spectrum CBD oil, without your having to worry about THC.

One of the most expensive tinctures on the list, Pet Releaf's full-spectrum CBD oil is carried in organic coconut (MCT) oil, and has a very light taste. You'll be able to choose between 3 concentrations for both cats and dogs — just make sure to read their product pages closely so you know how much CBD is in the bottle. The numbers on their label refer to all the cannabinoids present in the tincture, not just CBD.

Lazarus Naturals

If you want a high-quality CBD product for your pet but don't want to pay premium prices, it's really hard to beat Lazarus Naturals. This employee-owned company offers organic, Colorado-grown, ethanol-extracted CBD oil at extremely affordable prices — without cutting corners on quality.

Lazarus Naturals' Pet tincture is specially formulated for cats and dogs, containing 225mg of CBD per 30ml bottle.  This provides a calming, low dose of CBD carried in MCT oil — without artificial colors, flavors, preservatives, or sweeteners. And for peace of mind, you can find third-party lab tests on the company website.


10% COUPON AT LAZARUS NATURALS: RAVE15

Kat's Naturals

For pet owners who just want to avoid THC altogether, Kat's Naturals is the place to go. A company with a deep commitment to local sourcing, Kat's Naturals' organic hemp is grown on 3 multi-generational Southeastern farms.  

Kat herself is a herbalist and nutritionist, bringing her knowledge of natural remedies to her line of CBD products. And while the Pet Care tincture is isolate based, it also includes a range of terpenes to give you a bit of the entourage effect of the whole plant.

The CBD isolate in this tincture is carried in organic, extra virgin olive oil, and the concentration is 300 mg CBD per ounce (30 ml).

Pure Spectrum

Another Colorado-based company, Pure Spectrum doesn't want to be just another CBD company. Their goal is to create a new standard, manufacturing the best CBD oil on the market and exceeding the expectations of customers.

For your pet, they offer an isolate-based CBD oil tincture in 3 concentrations, making it easy to dose for animals of different sizes. On the downside, Pure Spectrum's online shop isn't terribly well organized, making it hard to find exactly what you're looking for.

They do make it super easy to find third-party lab test results, though. And these are kept up-to-date.


10% COUPON AT PURE SPECTRUM: RAVEPURE

NuLeaf Naturals

Having entered the CBD scene way back in 2014, NuLeaf Naturals is actually one of the more established companies in the world of CBD. The founders had a head start since they were already in the plant and medical botany industry, and their expertise shows.

NuLeaf is not where you go if you want to encounter a whole range of CBD products. They focus their energy on tinctures — full-spectrum only — and they do it well. Their pet tincture is 100% organic, and there's no additives or dodgy stuff in their bottles.

You can choose the size of the bottle — from 5ml up to 30 ml— but concentrations are all 50 mg/ml. Customer service responses can take a longer than some companies, and third-party lab results aren't on the website (though they'll send you a copy if you request one).
CBD for Pets
CBD (or cannabidiol) is one of several cannabinoids, or chemicals, found in cannabis plants. Usually extracted from industrial hemp in the United States, CBD was discovered in the 1940s, but intensive research on it didn't begin until CBD-rich cannabis strains were developed in 2009.
These strains are both very high in CBD and very, very low in THC, the cannabinoid best known for its ability to get you high.
THC also comes with a long list of positive benefits, but nevertheless, the extreme dearth of THC in industrial hemp is an important point to make when it comes to finding the best CBD for pets in particular. This is because pets are especially vulnerable to THC toxicity, something we'll explore below when we talk about CBD's safety profile.
CBD works primarily by interacting with your pets' endocannabinoid system, a system present in all mammals. The endocannabinoid system, put simply, is an inter-related system of receptors and chemicals that work together to maintain homeostasis, or balance, in your pet's body. Its effects range from appetite control to mood and pain regulation and immune support, and much more.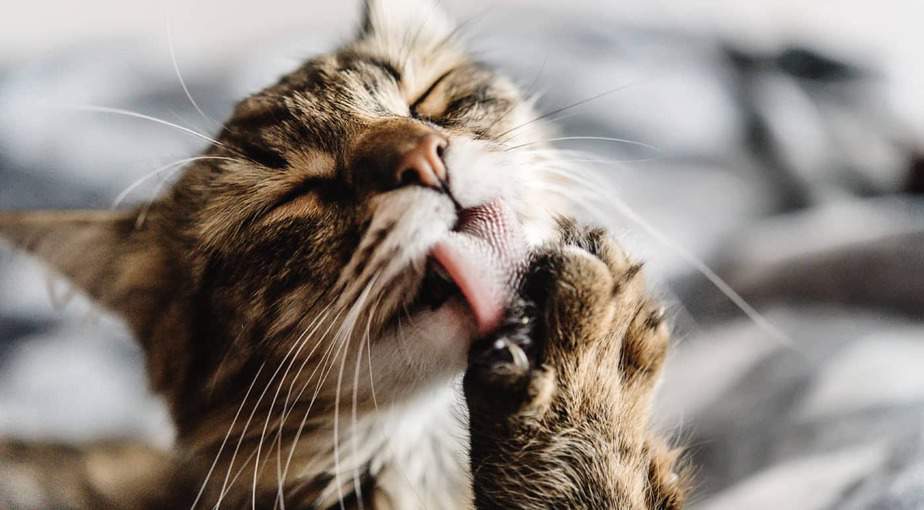 There's so much to discover about CBD's benefits and how it works — and the research is still in its infancy. This is a theme that comes up over and over in the scientific literature, and it's important to keep in mind as you read about the research.
Many, many more studies will be needed before physicians (and veterinarians) welcome CBD into the mainstream. Scientists are enthused, albeit in a cautious, science-y kind of way, and the research is progressing.
It's a bumpy road, and not all studies point to CBD as a Wonder Drug for Everything. But as the evidence piles up, we're getting a better picture of some of the promise of CBD — for both humans and animals.
What follows is a breakdown of some of the research as it might pertain to your own pets and their particular situations, as well as some guidelines as to what the best CBD for pets should look like.
CBD for Pets: Pain and Inflammation
If you're an animal lover, watching your pet suffer can be excruciating. Pet owners often end up shelling out hundreds of dollars to help relieve the pain of their companion animals, often with medications that can cause other problems.
But CBD has come into the spotlight as both an analgesic (pain reliever) and anti-inflammatory treatment, and there's significant evidence to back up these claims. Its anti-inflammatory benefits, for example, have been looked into extensively, especially in relation to joint pain:
Like humans, animals can suffer from all manner of chronic pain, and this 2015 review of the scientific literature on chronic pain and cannabinoid usage found that seven out of eleven high-quality trials showed cannabinoids to have "a significant analgesic effect." Researchers also reported that "several trials also demonstrated improvement in secondary outcomes (e.g., sleep, muscle stiffness, and spasticity)."
Not all of those trials were looking at CBD in isolation from THC, which makes it difficult to know exactly which cannabinoid is doing what — or to what degree the different cannabinoids work together to support each others' benefits.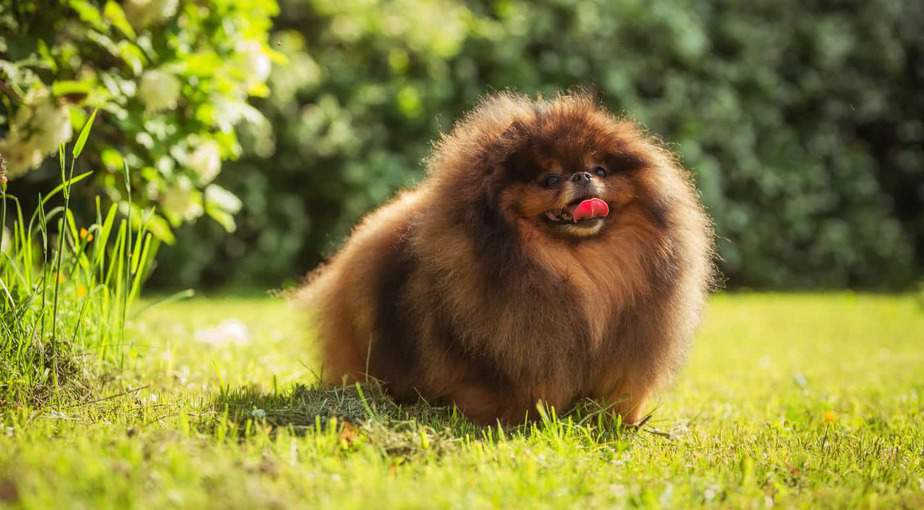 There's still much to learn about CBD's pain-moderating effects, but the research so far is promising, and the anecdotal evidence seems to bear out what scientists are finding.
CBD for Pets: Anxiety and Sleep
An anxious pet does not make for a happy owner. Anxiety can be triggered by a wide range of causes — from aging, illness, trauma, or plain old genetics, just for starters.  And excessive anxiety can cause all kinds of antisocial behavior, from biting to sleeplessness.
So how do you treat anxiety in your pet?
Behavior modification techniques (like desensitization and counter-conditioning) may or may not work, and medication can be expensive and come with unwanted side effects.
When the first lines of attack fail, an increasing number of people are turning to CBD to help calm their pets — and there's good reason for this. There's growing evidence that CBD has anxiolytic effects (meaning it calms anxiety) for both humans and animals.
So how does it work? Scientists are still working out the details of how CBD works to calm the mind, though it seems that its effects on serotonin and glutamate production are part of that equation. This comprehensive 2015 review of scientific literature on CBD as a potential treatment for anxiety concluded that CBD has considerable potential and strongly recommended further study.
For animals with intense fear associated with trauma, there are also multiple studies that speak to CBD's ability to help animals process fear responses, including the following:
In a

2016

study conducted in Canada, mice treated with CBD showed reduced fear memory response symptoms.

A

2012

study showed promising evidence that CBD helps block predator threat stress.
If your animal has a tendency to panic, then you should be wary of any product that contains THC, since, for some animals and people, that cannabinoid can elicit a panic response. CBD, on the other hand, has been proven to help regulate panic. A 2017 article in Current Neuropharmacology reviewed both experimental lab animal and human studies, and researchers concluded that "CBD seems to be a promising drug for the treatment of PD [panic disorder]."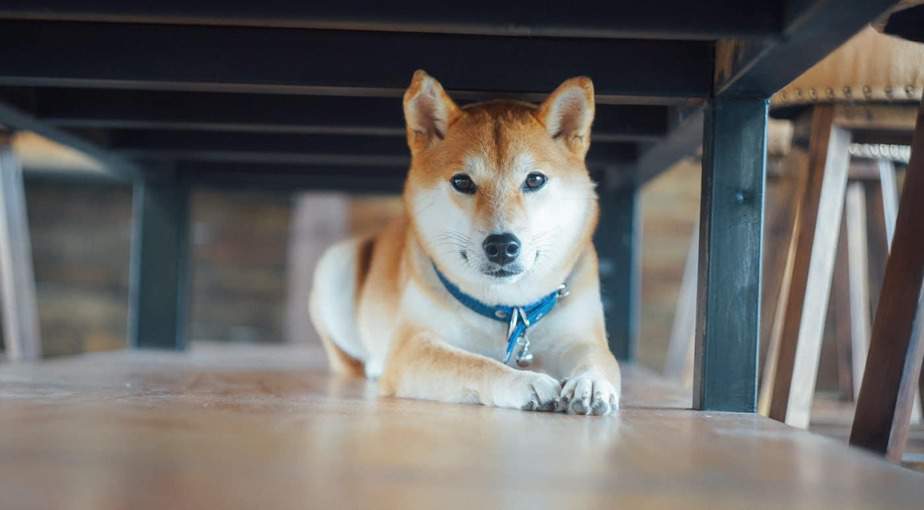 In terms of sleep, it stands to reason that a less anxious animal is going to be more ready to fall asleep than a hyper-vigilant one. Additionally, though, there's evidence that CBD, in its interaction with the endocannabinoid system, can help establish and maintain a healthy sleep/wake cycle — which is what tells both humans and animals when to feel sleepy and when to be awake.
Giving your pet CBD before bedtime won't just knock them out for eight hours (wouldn't that be nice?) but it can help their brains process trauma, reduce stress, and support the endocannabinoid system's work of establishing a healthy circadian rhythm.
CBD for Pets: Cancer
Cancer is a scary, sad diagnosis for any pet owner to receive, and questions about treatment quickly pile on top of each other. With a serious illness like cancer, treatment costs can escalate quickly, leaving painful decisions about how much to pursue and for how long.
The scientific literature on using CBD to treat cancer is in its early stages, but there is plenty of ongoing research  that is exploring its apparent ability to both help prevent cancer and to fight cancer at multiple levels.
We've already looked at some of the research behind CBD's anti-inflammatory benefits — but its role in preventing inflammation may go well beyond treating pain. Scientists have known for a long time that chronic inflammation is related to the development of cancer, and multiple studies have linked taking anti-inflammatory drugs to a significant decrease in cancer development. CBD fills this role without the possible side effects of NSAIDs like Naproxen or Ibuprofen.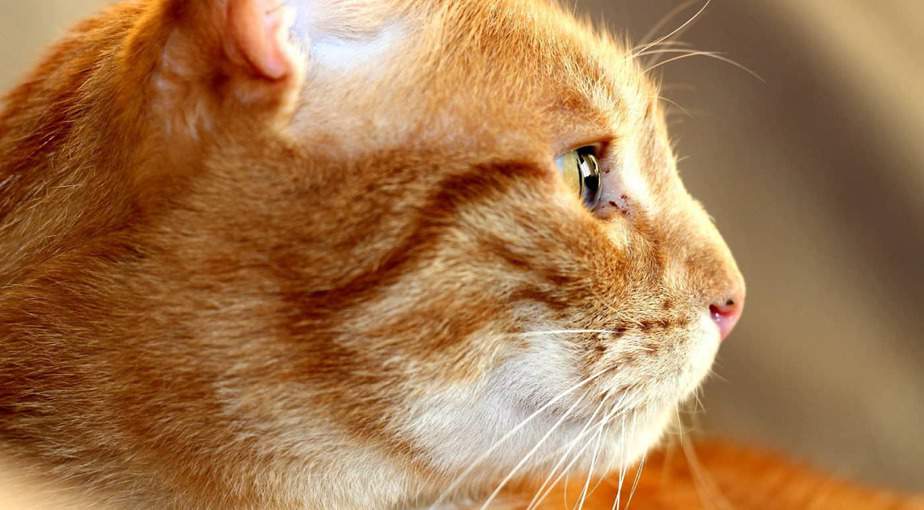 But in addition to its cancer-prevention benefits, CBD seems to be able to fight already existing cancer. One of the ways it does this is through inhibiting a process called angiogenesis, which refers to the formation of new blood vessels.
Normally, this is a healthy process that helps with growth and healing. The process becomes a problem when the new blood vessels are feeding a tumor with the nutrients and oxygen it needs to grow and spread.
In 2012, an extensive study brought CBD's anti-angiogenic properties under the microscope, leading researchers to state conclusively that: "CBD inhibits angiogenesis by multiple mechanisms. Its dual effect on both tumor and endothelial cells supports the hypothesis that CBD has potential as an effective agent in cancer therapy."
Apoptosis is another mechanism that CBD uses to fight cancer. Apoptosis refers to the to the programmed death of cells which, in a healthy person or animal, keeps the growth of cells under control. When cancer is present, the process of apoptosis is prevented, causing cells to grow out of control.
But there are multiple studies that demonstrate CBD's ability to cause apoptosis in tumor cells, thereby inhibiting the growth and spread of cancer. If you've ever heard of CBD's anti-proliferative benefits, this is what is being referred to.
Studies that have looked specifically at CBD's ability to create apoptosis, include these three:
A

2013

study of CBD-induced apoptosis of human lung cancer cells

A

2011

study of CBD as a treatment for breast cancer looks at the mechanisms through which it coordinates "cross-talk" between apoptosis and a related process called autophagy.

This

2006

study of human leukemia cells found CBD to induce apoptosis.
For reasons we'll go into later, your veterinarian probably won't recommend CBD as a cancer treatment for your pet. But both anecdotal and early scientific evidence suggest that it might be an option that is worth looking into.
CBD for Pets: Seizures
It can be extremely frightening to watch a pet suffer from seizures. Ranging from barely noticeable to life-threatening, seizures in animals are brought on by abnormal bursts of electrical activity in the brain.
These seizures can, in turn, be the result of other, underlying conditions (like brain tumors in older animals) which all pets are vulnerable to. But dogs are much more likely to suffer from unexplained seizures since they can actually have a genetic predisposition for epilepsy.     
Treatment can be very complicated for animals with epilepsy. Many have to live with uncontrollable seizures because there is no available treatment that works for them. And for those whose medications do help with seizures, the long term effects on their bodies often mean a shorter lifespan.  
So when CBD started gaining mainstream attention for stopping or greatly reducing seizures, there was a lot of excitement — and not without reason. Humans have been using cannabis plants to treat seizures for millenia, literally.
Now, scientific research is discovering why. Evidence from laboratory studies and clinical studies, have begun to reveal the mechanisms through which CBD helps control seizures. But, unlike most other conditions that CBD has been shown to treat, the FDA has actually agreed that the evidence is conclusive enough that CBD is now an approved medication for epilepsy for humans.
That doesn't mean that your vet will prescribe it for your dog — she probably won't (because she probably can't, without losing her license). But it means that you can feel confident that finding the best CBD for pets to help with seizures is a worthwhile venture.
The Best CBD for Pets: FAQ
Will CBD make my pet high? 
No. CBD is entirely non-psychoactive in this way. THC causes a "high" by binding with the CB1 receptor in the endocannabinoid system — CBD is unable to do this. In fact, CBD has been shown to counteract THC's psychoactivity by changing the shape of CB1 receptors, making it harder for THC to bind to them. So it's actually kind of a buzz-kill.
Why won't my veterinarian prescribe CBD?
Because they can't. In most states, veterinarians risk losing their licenses if they recommend cannabinoids for pets. That may start to change soon though. Colorado is leading the charge in this, as in so many cannabinoid-related issues. And legislation is in the works in both New York and California that would allow veterinarians to legally discuss the use of cannabis products with their clients.
Can I give my CBD products to my pet? 
You might be able to, if a) you know that there are no ingredients (like chocolate or raisins) that might be toxic to your pet, and if b) you're very careful with dosing.
CBD products for humans and pets are made from the same plants, so the biggest difference is that specially-formulated pet products will be dosed for smaller animals. If you give your dog the same dose that you give yourself, you're probably giving her too much.
Additionally, manufacturers of the best CBD for pets will definitely make sure that all ingredients are safe for pets. And they often take into account the tastes of pets, so they may have flavors that appeal more to cats or dogs.
Are CBD products safe for my pet?
The short answer is yes. The World Health Organization states that CBD has a good safety profile and that even the mild side effects that are reported (like dry mouth or sleepiness) may have to do with drug interactions rather than CBD itself.
What can be a safety concern for pets is THC, and because many CBD products (even for pets) do include small amounts of THC, it's worth looking into.
By far, most cases of THC toxicity occur in young dogs that have eaten marijuana products that belong to their owners. THC toxicity basically means that your pet is high, and symptoms include some of what you might expect — like loss of balance and increased appetite. But in rare cases, an overdose could be fatal.
However, even a full-spectrum CBD product won't come close to the amount of THC in a marijuana product. Most CBD products (and all the ones on our ranking) are made from industrial hemp which, by law, contains only trace amounts of THC (less than 0.3%) — not enough to cause toxicity in your pet.  
But THC toxicity is a reason to search out the best CBD for pets. Good companies will have third-party lab reports that show exactly how much THC is present in their products. This provides a safeguard for your pet and peace of mind for you.
How do I find the best CBD for pets? 
The government doesn't regulate the CBD industry, so it's up to consumers to exercise due diligence. Before you buy any CBD product for you pet, make sure to look at third-party lab reports that show exactly how much CBD and THC are in the product.
If a company doesn't want to make these reports available to you or they appear to be out-of-date, don't buy from that company. Companies that are making the best CBD for pets are transparent about their ingredients and make third-party lab reports easy to find, either on their websites or by request.
Our CBD Library
– Is CBD Legal?
– The Best CBD Oil for Pain
– The Best CBD Oil for Anxiety
– Best CBD Oil for Vaping
– The Best CBD Oil for Inflammation
– The Best CBD Oil for Dogs
– The Best CBD Oil for Sleep
– The Best CBD Oil for Fibromyalgia
– The Best CBD Oil for Cancer
– The Best Overall CBD Oil
– Most Common CBD Uses