So you've heard about CBD for dogs, but how do you get started?
There's a ton of CBD companies vying for your attention (and dollars), but don't fret! We've compiled an extensive guide to the world of CBD for pets. Whether you want to geek out on the research behind using CBD for dogs or just want to find the top CBD brands for your canine companion, we've got what you're looking for.
But for those of you who don't have time to scroll, we'll just tell you straight off that our top pick for the best CBD oil for pets is Nuleaf Naturals. They put a premium on quality, offering just one product type for dogs, cats, and the humans who love them—CBD oil formulations. They've had a lot of time to perfect their process, and you just can't beat their prices.
The CBD for Pets We RAVE About
How Did We Pick the Top 15 CBD Oils for Dogs?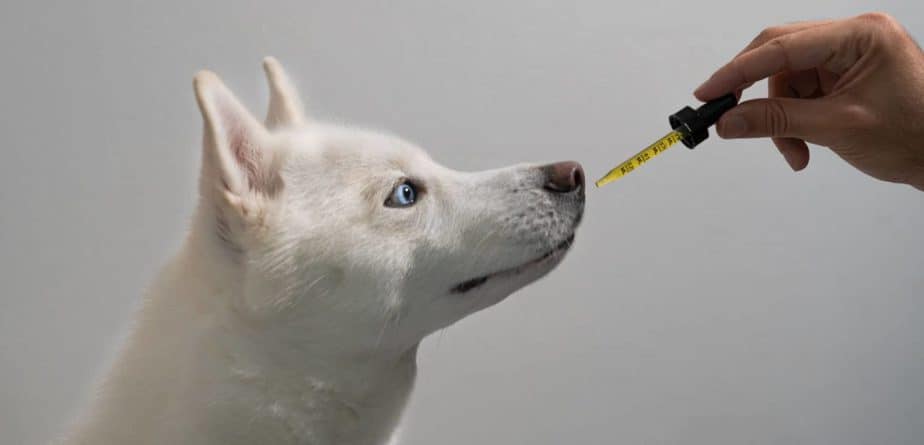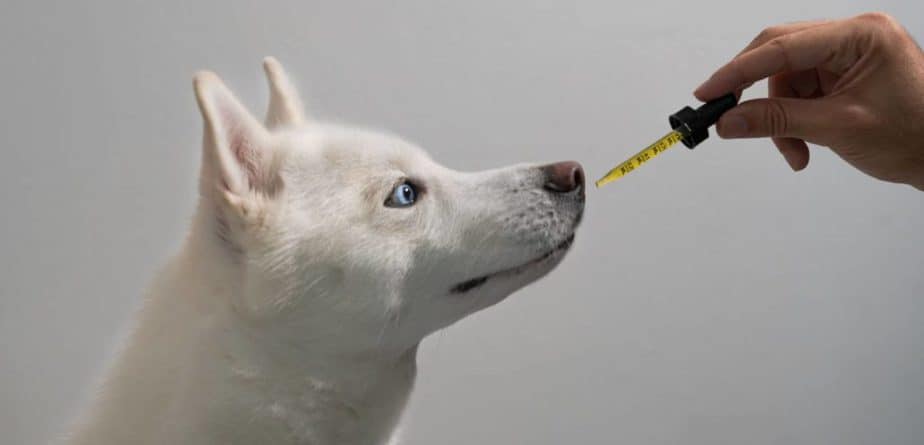 There are many best CBD oils out there, and just as many CBD companies that offer pet products. Some brands are dedicated entirely to pets, while others offer a pet CBD line along with other products. For this ranking, we looked at both types of companies.
So how did we rate the companies we reviewed? Our methodology considers 20 factors that fall into five categories. We extensively reviewed many companies, but only the top 15 made the cut.
Here's a quick breakdown of how we came up with the numbers:
Quality
This category includes everything that pertains to what is actually inside the bottle. We look at the hemp source — both where it was grown and whether it was grown organically. We rewarded companies that source American-grown hemp (since it's better regulated) as well as companies that grow their own hemp.
Top marks went to companies that have bent over backward to source USDA-certified organic hemp. That is not an easy feat!
We also sampled the products to taste for bitterness. Some bitterness is inevitable with a full-spectrum product (unless it's a distillate), but companies whose tinctures didn't make us (and our pets) cringe got a bit of a boost in this category.
Transparency
This category is all about how open the company is when it comes to their processes, including sourcing, manufacturing, and testing.
A major portion of this category's points are rewarded based on how a company approaches lab testing. We scrutinize lab testing procedures, rating companies on how hard we have to work to find lab reports (COAs) as well as how up-to-date and thorough those lab tests are.
Top marks go to companies with a complete set of lab reports for each product on their website. If they're batch numbered (so we know testing is up-to-date), that's even better!
Value
This category is pretty straightforward. Nobody wants to spend more than they have to on a product. So, for this category, we calculated the price of CBD per milligram and weighed it against its quality score.
For consistency, we used the price of the highest potency pet CBD tincture we could find on the website.
Website Experience
If you've spent much time perusing the websites of various CBD companies, you'll know that they range from the hastily assembled, amateurish specimen to the extremely polished and professional.
We take the website experience into consideration because we know that it's really annoying to find a great product but to have to navigate an infuriatingly slow website. Or to have to deal with an annoyingly glitchy checkout process. We could go on.
For this category, we check everything from website speed to quality of product descriptions and FAQs. We go through the checkout process (well, most of it) to check for glitches and consider how many options they offer for pet CBD oil.
Customer Service
Figuring out which product to purchase can be daunting, not to mention trying to figure out how to dose your pet or how to read a lab report. And what if there's a problem with your order?
This is where customer service becomes really important. To evaluate how companies deal with customer inquiries, we went undercover.
We sent emails to each company, posing as a customer with questions about anything from testing to return policies. We then ranked them on the speed and quality of their replies and looked for red flags from previous customer reviews.
And just to make sure we included everything we look for as customers, we gave points for strong return policies and free shipping.
So without further ado, we present to you Our 15 Favorite CBD Oils for Dogs. We hope our research makes your CBD hunting easier!
Also be sure to check out our list of the Best CBD Gummies and Best CBD Topicals.
Our CBD Library
Dr. Kasey Nichols, N.M.D.
Dr. Kasey Nichols, N.M.D. focuses on sleep disorders and drug-free pain management utilizing both conventional and alternative medicine at his private practice,
Onyx Integrative Medicine and Aesthetics
, located in Gilbert, AZ. He served as the Director of Medical Operation and Administration at a national substance abuse disorder corporation with 16 facilities across seven states. He graduated from Cleveland University-Kansas City with a Bachelor's of Science in Human Biology, graduating with honors, and holds a Doctorate from The Southwest College of Naturopathic Medicine. He holds licenses in both Arizona and Kansas. Dr. Nichols has given numerous talks to professional organizations, given interviews for newspapers across the United States, and numerous television news interviews with ABC 15/CW 61 in Arizona, Channel 3 in Arizona, and others. Dr. Nichols has appeared in
Cosmopolitan
,
Reader's Digest
,
WebMD
,
Healthline
, and many other health and lifestyle publications.