From chronic pain to acute sports injuries, pain is a frequent visitor in most of our lives, especially as we begin to age.
Prior to the introduction of CBD products for pain, many individuals facing acute or chronic pain only had over-the-counter and prescription drugs as options to choose from. With the development of the opioid epidemic in the U.S., many users and doctors began to search for alternative solutions.
With its low-toxicity and well-tolerated nature, CBD (or cannabidiol) has become a therapeutic gamechanger. CBD's unique ability to bind to receptors in the body's own endocannabinoid system (ECS) as well as others responsible for hormone and inflammatory regulation makes this a favorite option for people who need pain relief.
Methodology
This list was compiled with the following criteria in mind:
Product Quality
Sourcing
Extraction Method
Price
Customer Service/Reviews
Transparency
The CBD environment is still quite loosely regulated, and to ensure that you are receiving the proper product with the proper dosage, we only included companies that provide rigorous third-party testing results of their products. One of the main reasons why some newcomers feel no effects when they purchase a CBD product is that the market is full of low-quality "snake oil."
Both anecdotal and scientific literature is showing promising results for using CBD for pain management, but choosing the right product and formulation matters. This list is a great place to get your bearings or reintroduce yourself to the benefits of CBD.
Also be sure to check out our ranking of the overall best CBD oils.
The Best CBD Brands for Pain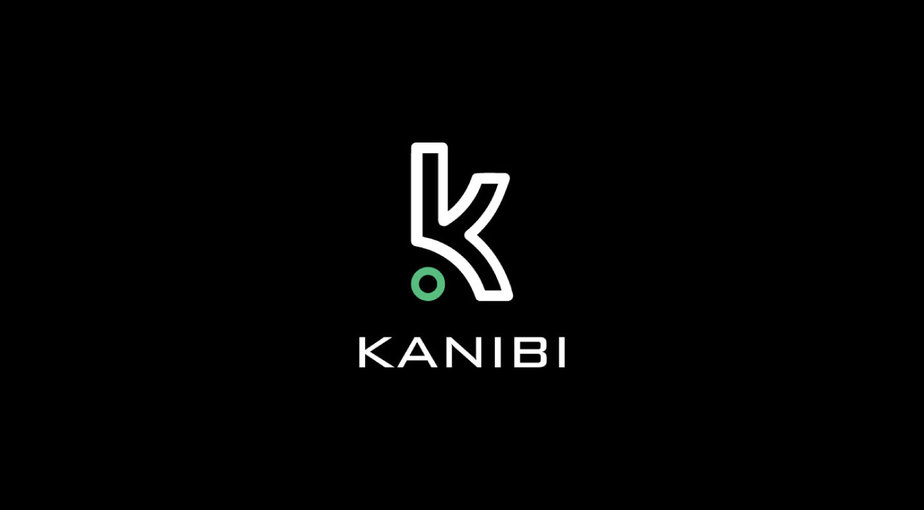 WEBSITE EXPERIENCE: 96/100
Kanibi is a leader in the CBD market and when you check out their site, it's easy to see why. The website is extremely well designed and easy to navigate to find important information such as the product test results or FAQ. The products are made from 100% organically grown hemp from Kentucky. Kanibi keeps their product line minimal so as to keep the quality and formulation top-notch.
You can choose from full-spectrum CBD oil or CBD isolate oil if you prefer to skip out on the "entourage effect." Each version has a number of flavors to choose from and comes in 750mg and 1,500mg tinctures.  For targeted pain relief, you can choose a cooling eucalyptus and mint-scented cream infused with methyl salicylate, a well-known topical analgesic.
Price Range: $44 to $307
Product Variety: CBD oil, softgels, sports cream, and bundle packages
Lab Testing:  Double third-party lab testing
Extract Type: Full-spectrum
Pros
100% organic hemp
Precision-made formula
Full-spectrum and isolate available
Cons
No broad-spectrum options
Contains stevia (odd taste)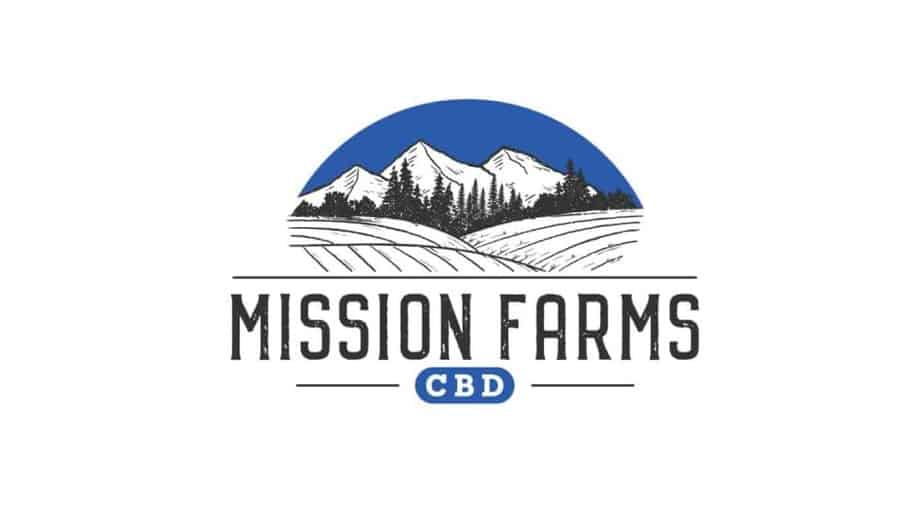 WEBSITE EXPERIENCE: 85.7/100
Mission Farms CBD has an extensive array of products ranging from CBD oils to creams, gels, bath bombs, and more. Their product line is crafted with specific customer needs in mind, which makes it easy to find exactly what you're looking for. The majority of their CBD oil is full-spectrum and is formulated with different types of essential oils to enhance the unique effects.
They also sell a broad-spectrum CBD oil, which is a great option for those who are interested in THC-free products. Their goat's milk cream and minty pain relieving gel can also provide direct relief for either joint or muscle pain.
Price Range: $15 to $297
Product Variety: CBD oil, topicals, mints, CBD bath soaks, bundles
Lab Testing: Third-party tests available online
Extract Type: Full and broad-spectrum
Pros
Large product selection
Utilize essential oils
Crafted for specific conditions
Cons
Accepts only Visa and Mastercard
Not 100% organic
WEBSITE EXPERIENCE: 100/100
CUSTOMER SERVICE: 100/100
Fab is a mission-driven company that wants to encourage preventative wellness by providing premium CBD products. Beyond keeping their products looking beautiful, the company does a great job of providing affordable and high-quality CBD oils, topicals, and consumables for humans, and dogs too! The four strengths of their full-spectrum CBD oil—300mg, 600mg, 1,200mg, and 2,400mg—come in five flavors, including natural, for the purists.
For topical pain relief, the best-selling Fab CBD Cream is worth a try. The extra-strength 600mg CBD per 2oz formula is made from the same full-spectrum organic hemp as their CBD oil. The blood orange scent and light texture makes this an all-around crowdpleaser according to customer reviews.
Price Range: $39 to $158
Product Variety: CBD oils, muscle and joint topicals, CBD chews, and bundles
Lab Testing:  Third-party lab results found on the "Lab Reports" page
Extract Type: Full-spectrum
Pros
100% organic hemp
High potency topical
Great customer service
Cons
No broad-spectrum options
No expedited shipping options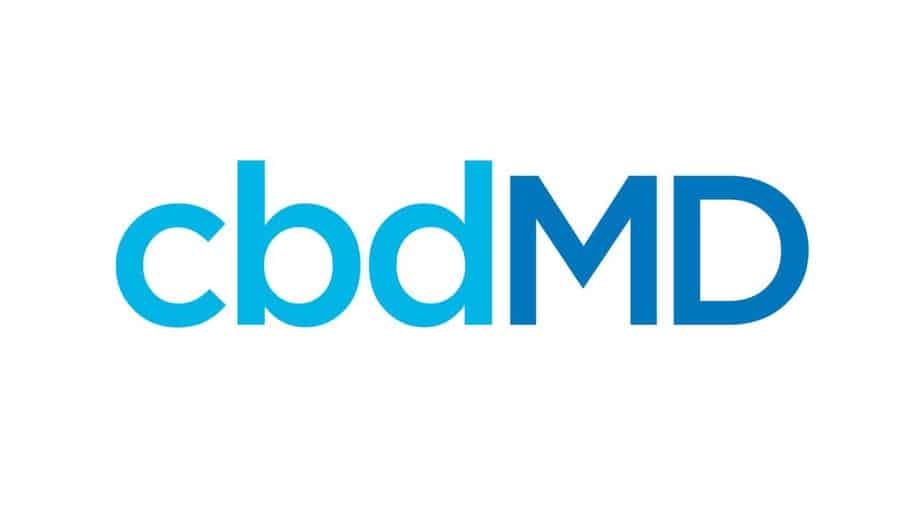 WEBSITE EXPERIENCE: 90/100
cbdMD focuses on quality and innovation when creating their product lines. They use top-of-the-line non-GMO hemp to create their broad-spectrum products. They have a large range of flavors and concentrations of CBD that you can experiment with to identify proper dosage levels.
Their award-winning freeze topical gel and their inflammation relief creams are great values and come in convenient travel sizes as well. Customers seem to love their bath bombs that many describe them as deeply relieving and relaxing.
Price Range: $10 to $340
Product Variety: CBD oils, topicals, chews, gummies, bath bombs, softgels, and bundles
Lab Testing: Third-party lab testing is available online
Extract Type: Broad-spectrum
Pros
Non-GMO U.S.-grown hemp
Affordable and free shipping
Large selection of products
Cons
Slow shipping
Sold online only
Customer service is hard to reach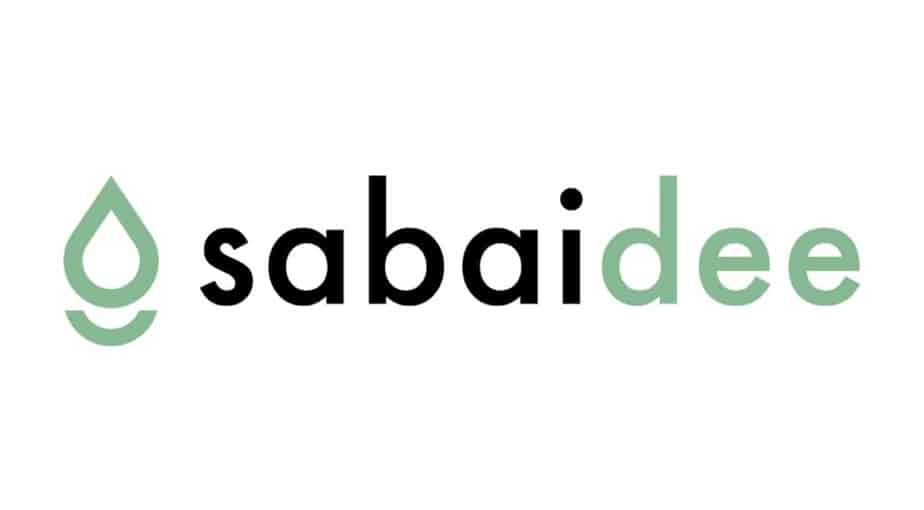 WEBSITE EXPERIENCE: 93.3/100
Sabaidee is a company that cares about the environment as much as they care about providing uncompromisingly great products. Their sustainably grown hemp is cultivated in Colorado and tested under strict guidelines for purity, quality, and consistency. Customer happiness is core to their mission, which is why they provide free, fast shipping anywhere in the U.S.
While the partial refund policy isn't the best, the CBD oils and topicals are top-notch. Their products are made from broad-spectrum CBD which guarantees no THC. You may have to do some basic math to get the total CBD amount per bottle of CBD oil but, as reviews put it, the positive effects are worth it.
Price Range: $49 to $250
Product Variety: CBD oils, topical cream, and rub
Lab Testing: Third-party lab testing results are available online
Extract Type: Broad-spectrum
Pros
Sustainably grown hemp
Fast shipping
Natural ingredients
Cons
Partial refunds
Ethanol extracted
Limited product selection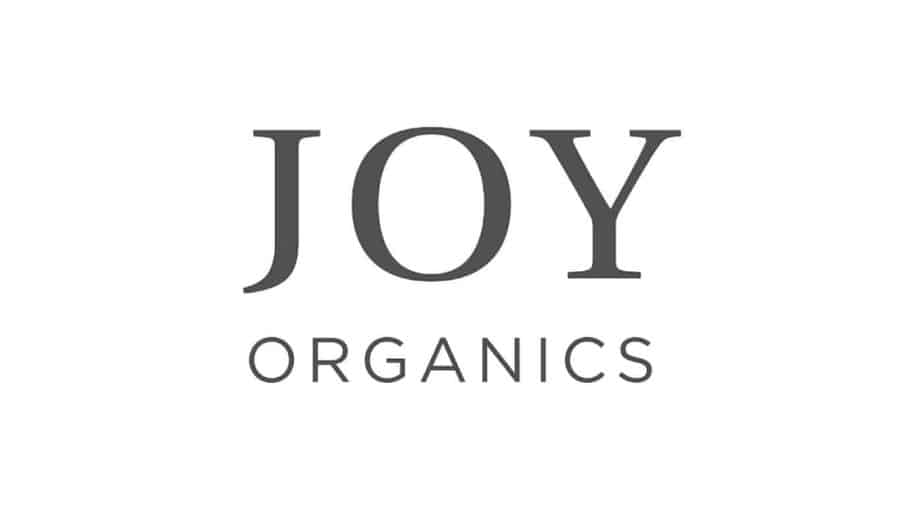 WEBSITE EXPERIENCE: 96.7/100
CUSTOMER SERVICE: 100/100
Joy Organics is a family-run business started with a mission to provide transparency and quality in a market where improperly labelled and unregulated products were multiplying quickly. The company sells a wide variety of CBD oil tinctures, uniquely formulated softgels, consumables, and topicals. Their new sports cream contains 400mg of broad-spectrum CBD and is paired with menthol and camphor to give a cooling sensation.
Their softgels are made with nanoemulsion technology that helps boost their bioavailability by 200% over oil-based CBD products. A special blend with curcumin, a natural anti-inflammatory agent, was made specifically to help with inflammation-induced pain symptoms and may be a great choice for users who want a more efficient delivery method.
Price Range: $20 to $100
Product Variety: CBD oils, gummies, softgels, topicals, CBD bath bombs
Lab Testing: Third-party lab results available on product pages
Extract Type: Broad-spectrum
Pros
High bioavailability
100% organic hemp
Pain-focused formulations
Cons
Expensive
Only broad-spectrum products
New to the industry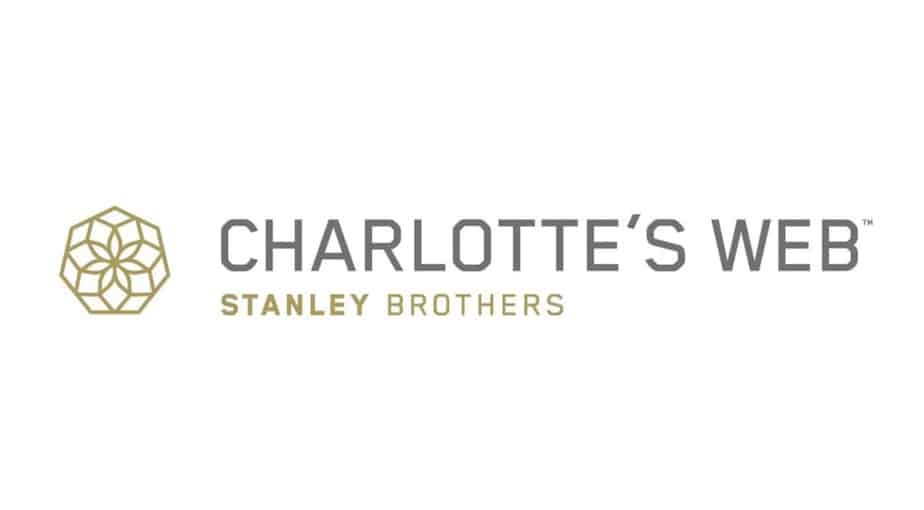 WEBSITE EXPERIENCE: 96.7/100
Charlotte's Web is legendary for their discovery of a high-CBD strain that catapulted them into fame as the leading CBD oil provider. Their organically cultivated hemp is used to make all of their products. Charlotte's Web has both full-spectrum and CBD isolate oils available in a large range of concentrations for multiple needs. Their rub and cream are also made with natural and organic ingredients, which makes this company  an easy choice for wellness enthusiasts.
Price Range: $35 to $280
Product Variety: CBD oils, capsules, gummies, and topicals
Lab Testing: Third-party testing available with batch number online
Extract Type: Full-spectrum and CBD isolate
Pros
Reputable company
Helpful website
Large selection of products
Cons
Hemp is not 100% organic
Slow shipping
Expensive products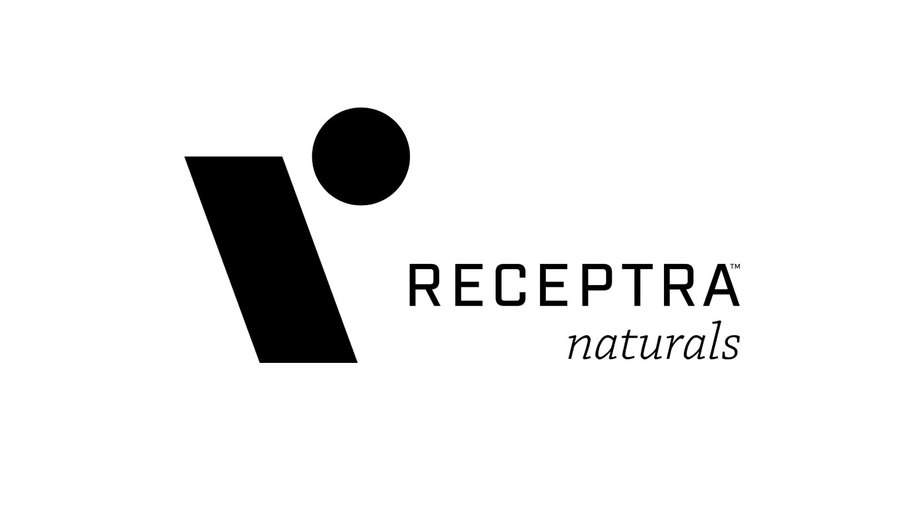 WEBSITE EXPERIENCE: 83.3/100
Using only the most sustainable and organic practices, Receptra provides full-spectrum and broad-spectrum CBD products that are formulated to meet your many needs. Their pain-targeted CBD products can be found under the "Relief" category and include unique formulations of both full- and broad-spectrum hemp extract.
Their Serious Relief cream includes jojoba and arnica to help reduce swelling, while the CBD oils in this category contain MCT oil, avocado oil, turmeric, and omega fatty acids. With varying sizes and dosage, there is plenty to choose from when it comes to treating your pain.
Price Range: $30 to $270
Product Variety: CBD oils, capsules, and topicals
Lab Testing: Third-party lab testing results are available
Extract Type: Full-spectrum and broad-spectrum
Pros
Unique formulations for pain relief
30-day satisfaction guarantee
Free shipping to all of U.S.
Cons
Few product reviews
Pricey
Website needs improvement
Our CBD Library
How Does CBD Work for Pain?
CBD is a phytocannabinoid found in the Cannabis sativa plant, commonly called "hemp" or "marijuana." The distinction between the federally legal variety hemp and the federally illegal (but sometimes state-legal) marijuana is in the THC content. Any plant with greater than 0.3% THC is considered to be marijuana from the federal perspective.
This semi-legal territory where the cannabis plant now resides has made it relatively difficult for researchers in the U.S. to get their hands on different strains or conduct experiments on unique cannabinoid profiles. Nevertheless, studies focused on the role of cannabinoids and the ECS have expanded tremendously with scientists racing to claim their own stake in the discovery of new plant therapeutics.
CBD has been shown to indirectly bind to the two main receptors of the ECS: CB1 and CB2.  The role of the ECS is to regulate the brain, immune, nervous, and endocrine systems. CBD also binds to receptors outside the ECS such as serotonergic receptors and TRPV (transient receptor potential cation channel subfamily V) receptors, causing an anti-inflammatory response in the body. With such a pervasive role over the multiple biochemical pathways in our body, CBD has shown the following benefits:
Anti-anxiety
Anti-inflammatory
Anti-oxidant
Neuroprotective
Analgesic
Anti-convulsive
Antiemetic
CBD Research on Pain
Scientific research for CBD and pain is still slim due to the tight regulations and the novelty of CBD. The majority of preclinical and clinical studies have utilized either Marinol or Epidiolex, pharmaceutically produced CBD products, or unfiltered cannabis with varying levels of THC. Many studies have shown a benefit from the combination of THC and CBD for pain. 
For individuals with neuropathic pain, CBD has shown some significant improvement through its ability to inhibit glutamate neurotransmitter release, which has been researched as a potential target for neuropathic pain relief. Since an overactive inflammatory response is often the culprit behind common chronic and painful symptoms, having a naturally potent and non-toxic option so widely available is great news.
What are the Side Effects of CBD Use?
One huge factor that separates CBD from traditional prescription painkillers is that it's virtually non-addictive, as your body cannot build a high tolerance to it. Some side effects are possible when consuming CBD, including:
Diarrhea
Appetite changes
Dry mouth
Weight changes
Fatigue
CBD does interact with the metabolism of certain ingredients and can alter the effects of certain drugs. So if you are looking to switch or pair CBD products with your current pain treatment, consult your doctor before making any final decisions. Since CBD is tolerated differently by everyone, it's always best to start your dose low and keep track of the results you feel.
RAVE Recommends
In addition to the brands listed above, here are three other reputable companies that you can count on for providing high-quality CBD products for pain relief.
Nuleaf Naturals: Utilizing 100% organic hemp and CO2 extraction methods, Nuleaf Naturals aims to create products that are natural and high-quality.
CBDistillery: If you are interested in full-spectrum and CBD isolate products, then CBDistillery is a great match for you! They also offer a warming and cooling bundle set of topicals for those seeking pain relief from all angles.
Populum: Populum offers a small selection of products curated for specific needs. If options overwhelm you, Populum's sleek design and minimal variety may just be right for you.

Julia Klyus
Julia is a scientist turned freelance writer and health & wellness educator. When she's not using the strokes of her keys to evoke a good story or compose an insightful article, you can usually find her immersing herself in nature, bouncing between being a foodie and an experimental at-home chef, and exploring ways to help bring awareness and peace into the lives of others through yoga, spirituality, and science.