Tasting whiskey is like a trip around the world: From Kentucky to Tokyo, Glasgow to Dublin, excellent whiskeys know no borders.
We gathered for you here the best of the very best whiskeys in five categories: scotch, rye, Irish, Japanese, and bourbon.
In addition, we present to you three runners-up in each category. We're confident this is the only ranking you'll need to find a whiskey you will be passionate about, too. So keep reading, and cheers!
These days, whenever we whiskey drinkers are ready to wet our whistles, we're spoiled with choices. From bourbon to rye, Irish whiskey to Japanese whisky, we are truly living in a golden age for everyone's favorite distilled beverage. But what if you're in the mood for a nice scotch? Well, we have you covered there as well.
In an endless quest to find the best whiskeys around, RAVE Reviews presents to you a ranking of the 20 best whiskeys in the world, with some not-to-be-missed runners-up as well. Put them all in rotation, or find the one you like the best.
Next time you're ready for a drink, don't settle for anything less than perfection. Buy your next whiskey from our ranking of the world's 20 best whiskeys.
The Whiskeys We RAVE About
Before going any further, let's straighten something out.
Whiskey or whisky? What's up with that extra "e" anyway?
You've probably already noticed: Whiskey is sometimes spelled "whisky" and sometimes it's spelled "whiskey."
There is a difference between whisky and whiskey, and that's country of origin.
Here's what you need to know: the Irish spell it whiskey and the Scottish and Japanese spell it whisky. American whiskeys are also spelled with an "e."
So for the purposes of our article, we'll stick with "whiskey" unless we're expressly talking about a Scotch or Japanese whiskey…er, "whisky."
Now that's out of the way, let's answer another common question about whiskey: Is it Scottish or Irish?
Where is whiskey originally from?
The answer is: It's complicated.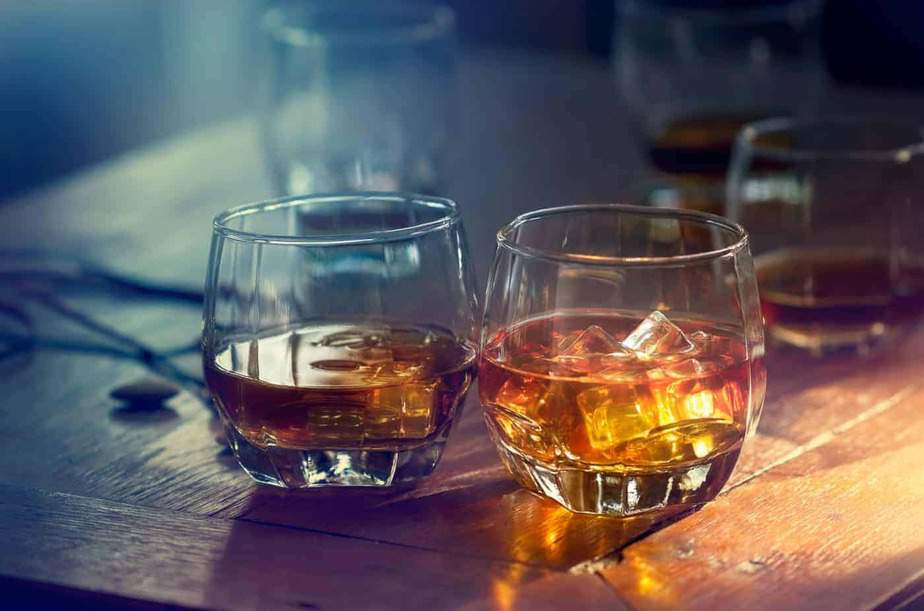 Some say Irish monks brought distillation back to Ireland from Arabia, and over time the Irish shared their secrets with the Scottish.
References to the Scottish making whiskey go as far back as 1494. Some say the Vikings brought whiskey to Scotland. The Vikings allegedly learned how to make whiskey from the Syrians. Those Vikings sure did get around.
Anyway, maybe whiskey really came from the Vikings? What's for sure is that the art of distillation came from the Middle East, and maybe that's where whiskey really came from.
Ultimately, it doesn't really matter where different kinds of whiskey came from — we love it all!
But it looks like we aren't going to settle whether or not whiskey comes from Ireland or Scotland.
So let's talk about a question we can answer: What's the difference between scotch and whiskey?
Which is better, scotch or Irish whiskey?
Whether scotch is better than Irish whiskey is, of course, a matter of opinion. But there are several important differences in the production of scotch and Irish whiskey.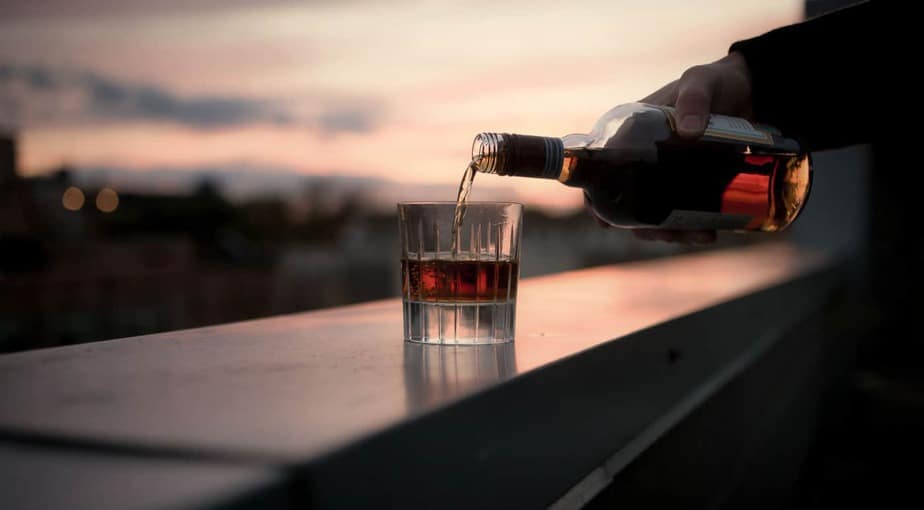 For starters, scotch is made from malted barley, while Irish whiskey is typically made from unmalted barley.
Next, whiskey is produced very differently in Ireland than it is in Scotland (speaking generally, of course). The first big difference in production is that scotch is usually produced with malted barley and other grains, and aged for a minimum of three years in a copper pot still.
Irish whiskey, on the other hand, is most often triple distilled, and made from a variety of grains besides barley. This helps give Irish whiskeys the lighter flavor and smoother finish for which they're known.
But what about bourbon, rye, and Japanese whisky? We have you covered here as well.
What is Japanese whisky?
Japanese whisky is pretty similar to scotch, the biggest difference being how the Japanese produce blended whiskeys.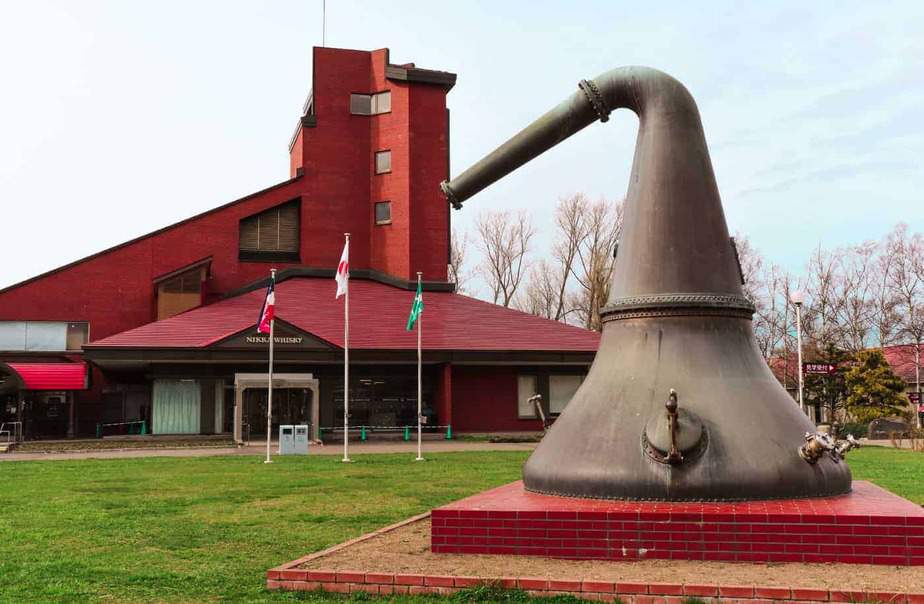 In Japan, the whiskey industry is vertically integrated, meaning all the whiskey in a blend comes from the same distillery. Whereas in the rest of the world, blends can contain single malt whiskeys from any number of different distilleries.
What does Japanese whisky taste like? While scotch is known for big and bold flavors, Japanese distillers strive for a more delicate taste.
How is rye whiskey made?
The next style of whiskey we want to tell you about is rye whiskey. How is it made? It's a legal matter. In the U.S., the law states rye whiskeys must be made from a mash of at least 51% rye, distilled to no more than 160 U.S. proof (80% abv), and aged in charred new oak barrels.
So as opposed to bourbon's sweet, full-bodied taste, rye whiskeys are spicy and dry.
And speaking of bourbon…
What is bourbon whiskey?
Bourbon whiskey is an American type of whiskey, made primarily from corn, and barrel-aged, often in charred oak barrels.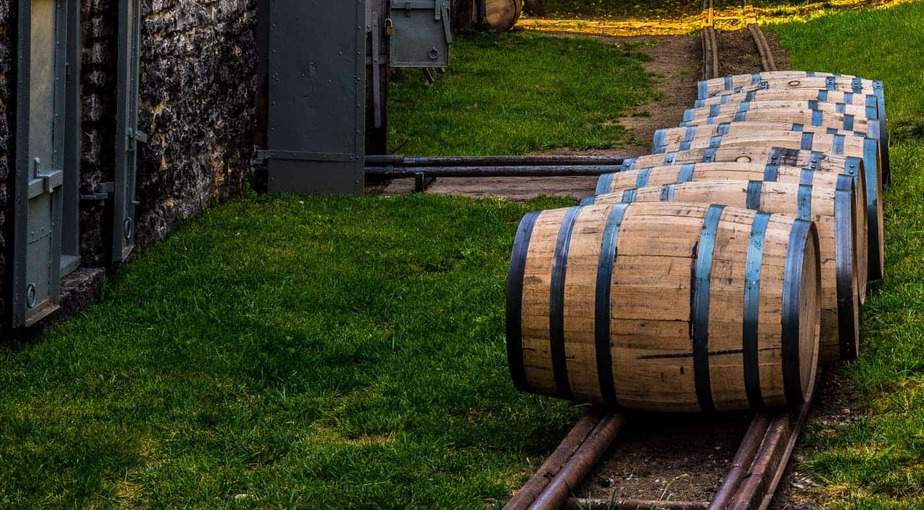 American law states bourbon must be at least 51% corn, rye, wheat, malted barley, or malted rye grain. In addition, bourbon must be stored in charred oak without any additives. The charred oak barrels giving bourbon a smoky flavor, with a sweetness originating from the high glucose content of corn.
Now that you're up to speed on the different kinds of whiskey, we can't wait to share our ranking of the world's 20 best whiskeys with you. Try them all, and you'll be raving too.
Methodology
While we painstakingly researched and compiled this ranking of the world's 20 best whiskeys, we first consulted food and drink industry professionals, keeping an eye on the following whiskey characteristics:
Nose
Palate
Mid-palate
Finish
We broke down our ranking into the best bourbon, the best scotch, the best Irish whiskey, the best rye whiskey, and the best Japanese whisky, with some honorable mentions in each category.
In addition to the opinion of industry professionals, we examined and collated similar whiskey rankings from all across the internet, poring over thousands of customer reviews from all over the world.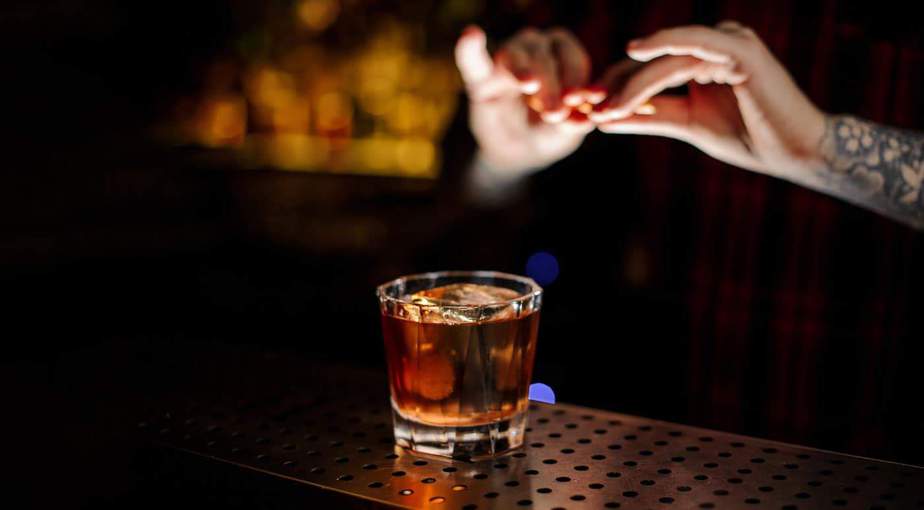 Yes, we read the product description — but we didn't stop there.
We also considered our personal whiskey preferences, because we would never recommend a whiskey to you that we wouldn't drink ourselves.
In addition to the previously mentioned criteria, we took note of the following:
Price
Distillery of origin
ABV
Full range of ingredients
Any other unique characteristics
So rest assured, buy a whiskey from our ranking and you can expect nothing but quality worthy of the RAVE Reviews stamp of approval.
Best Bourbon
Taking the number one slot in our ranking of best bourbon is Old Forester 1920.
What we really find alluring about this bourbon is the rich and powerful nose: fruity and chocolatey, with notes of banana.
Next, we love how it hits the palate, where the flavor of barrel char and dark chocolate mix with caramel and creme brulée, as well as smokiness and notes of coffee. At the finish, we were greeted with pepper and allspice, as well as continued chocolate, char, and nuttiness.
This bourbon is produced by Brown-Forman, and it's 115 proof with a mash bill of 72% corn, 18% rye, and 10% malted barley, producing a nice, mahogany color.
Overall, Old Forester 1920 is a great bourbon for fans of porters or stout beers like Guinness. This bourbon holds up well against much more expensive options, and this kind of quality at a great price makes our pick for best overall bourbon even better!
Honorable Mentions
George T. Stagg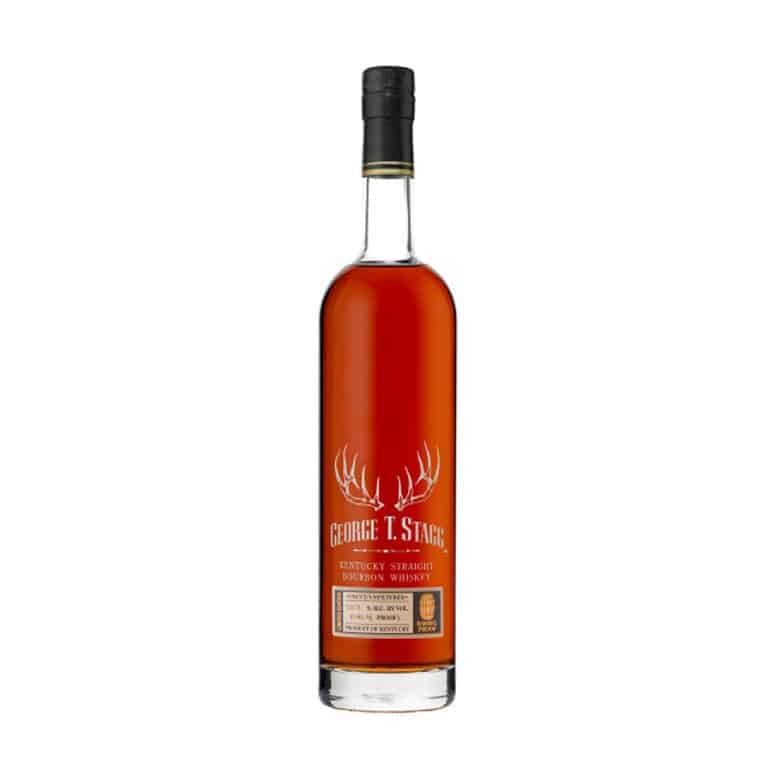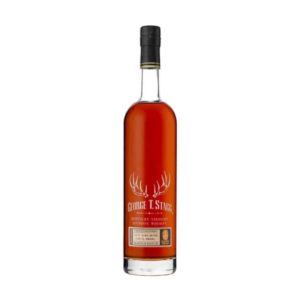 The first honorable mention in the bourbon category goes to George T. Stagg.
This uncut, unfiltered Kentucky straight bourbon is bottled at 124.9 proof and aged in new, charred American oak. On the nose, expect toffee and donuts, as well as cinnamon, brown sugar, and nutmeg.
When it comes to the palate, there's oak, cedar, as well as baking spice, caramel, apples, ginger, and almonds. At the finish, you'll encounter vanilla, spearmint, and pepper.
Fans of this bourbon call it "a piece of chocolate cherry cake at a summer barbeque." And we couldn't agree more! Look out for the price tag though, this bourbon ain't cheap.
RAVE Meter: 99
Four Roses Single Barrel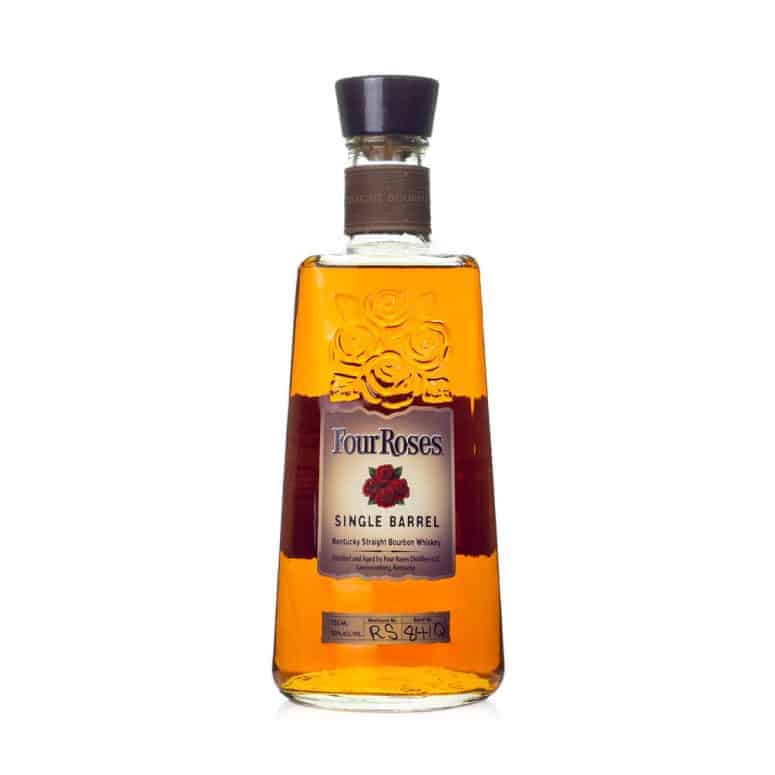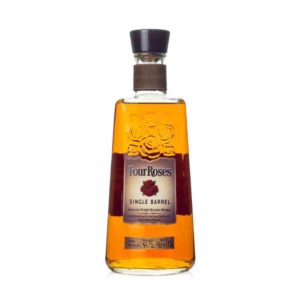 The next bourbon we can't wait to tell you about is Four Roses Single Barrel. Bottled at 100 proof, this bourbon is made from a mash bill of 60% corn, 35% rye, and 5% malted barley, with a beautiful amber color.
Take a deep whiff of this whiskey and find the delicate and floral aromas of cork, raisins, and vanilla.
The flavors really take it up a notch on the palate with rye, honey, peaches, oak, and brown sugar. On the finish, expect leather, wood, mint, and cherry.
With a lot of rye in the mash bill, this bourbon is great if you are a fan of rye whiskey looking to branch out into the world of bourbon.
RAVE Meter: 98.2
Old Ezra Brooks 7 Year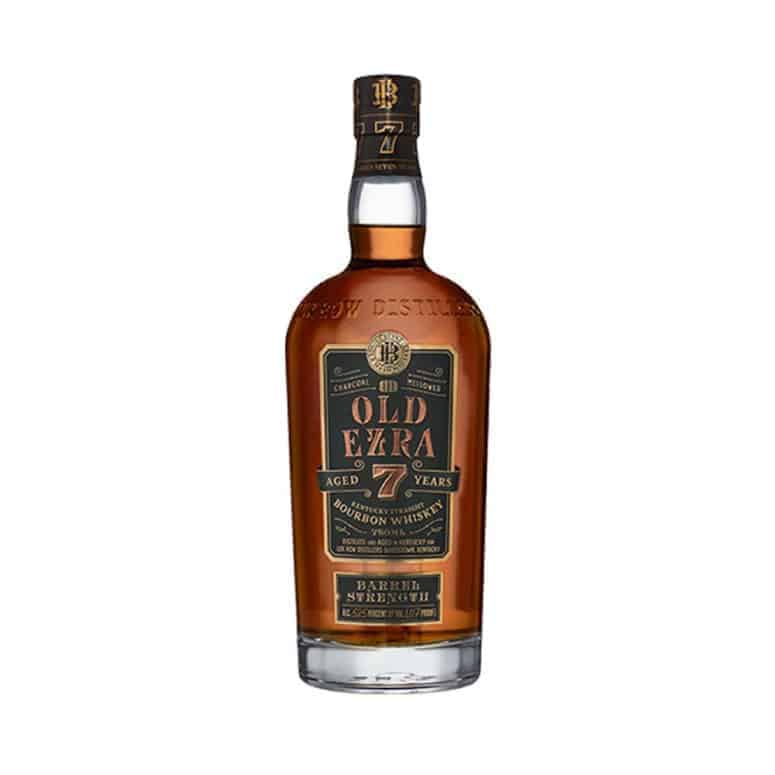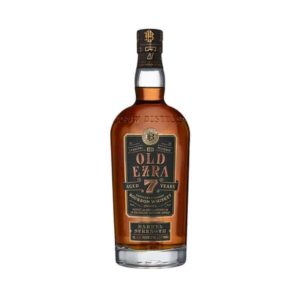 Old Ezra Brooks 7 Year is last in our honorable mentions in the bourbon category.
Bottled at 117 proof, this bourbon is made by Luxco from a mash bill of 78% corn, 12% malted barley, and 10% rye, with a unique coppery color.
At first whiff, this bourbon reveals aromas that are particularly mild for a bourbon. There's vanilla, caramel, brown sugar, and oak. At first taste, there's sweetness from fruit and caramel, with spicy oak. The heat of the rye comes into play on the palate.
The flavors continue through the dry finish with oak, spice, and dark cherries for the duration.
RAVE Meter: 98
Best Rye Whiskey
Willett Family Estate Bottled Rye 4 Year
Turning now to the world of rye whiskey, our pick for best overall rye goes to Willett Family Estate Bottled Rye 4 Year.
What sets this whiskey apart for us is the exceptional quality at a very affordable price point. This rye is made by Lawrenceburg Distillers Indiana, and bottled at 110 proof with a cloudy amber color.
At first inhale, you'll get a hit of spice as the oak, vanilla, and fruit reveal themselves gradually over time. This whiskey has a relatively high alcohol content, which becomes apparent at first sniff.
Take a sip, and experience the peppery rye along with sweetness, and a mid-palate of plum and berry, before the burning rye spice exhilarates the back of the tongue, along with cinnamon.
There's an oakiness to the long finish, as well as continued heat from the rye, and even a little plum.
For the quality and price, this rye whiskey is without a doubt best for both the beginning drinker and seasoned fans of rye whiskey.
Honorable Mentions
Ezra Brooks Straight Rye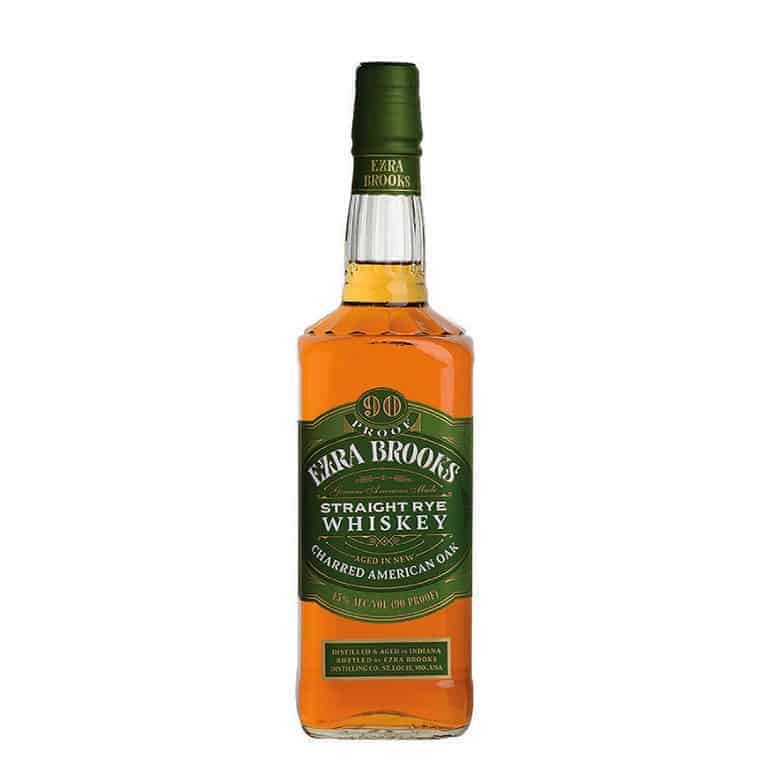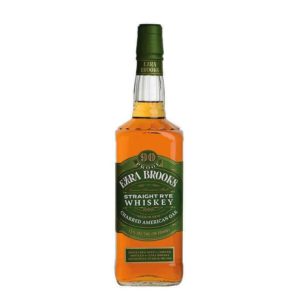 The next rye we present to you is Ezra Brooks Straight Rye, made from a mash bill of 95% rye and 5% malted barley, and bottled at 90 proof.
Ezra Brooks Straight Rye is for fans of the rye flavor, but not the heat that accompanies it, as the spice of the rye is well balanced with sweetness from vanilla, caramel, and oak. In color, it's more like an IPA than a whiskey.
On the nose, there's a strong aroma of caramel, with light citrus and vanilla. When you first taste this whiskey, there's spice from rye, as well as a caramel and vanilla, resolving to a quick finish.
RAVE Meter: 99.2
Angel's Envy Rum Cask Rye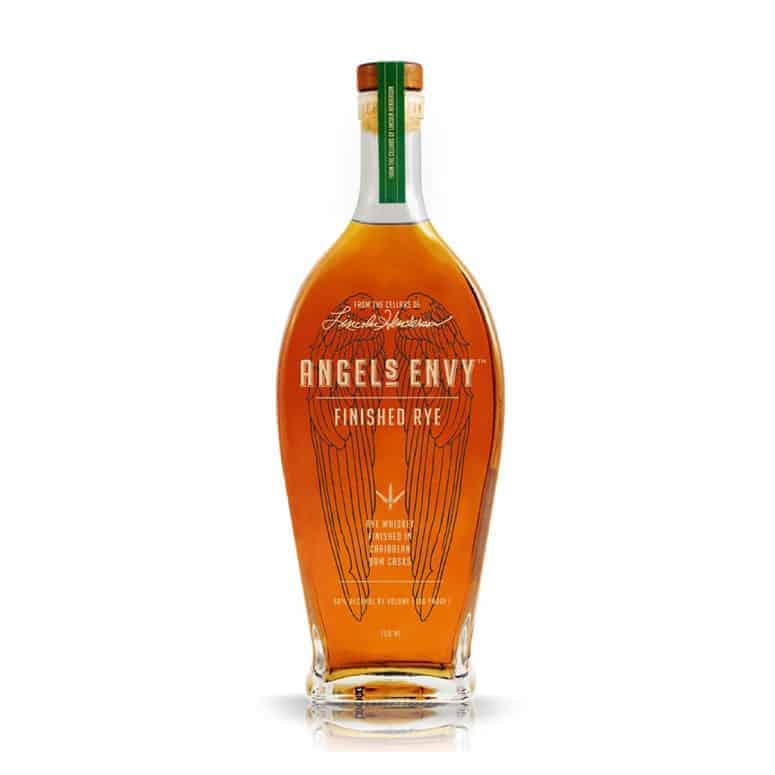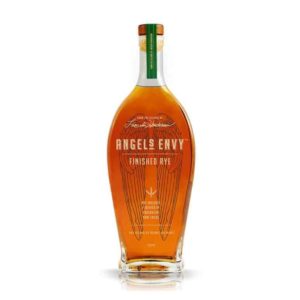 Next is Angel's Envy Rum Cask Rye, 100 proof with a mash bill of 95% rye and 5% malted barley, with a warm rose gold color.
Upon first inhale of this whiskey, you'll be greeted with something unique: gingerbread, as well as maple sugar, marshmallow, and candy! So, if you have a sweet tooth, this whiskey is for you.
At first sip, the sweetness continues with little rye spice given the high rye content. It all concludes with a long, sweet finish.
Overall, this is a fine dessert whiskey that is a little pricey, but try it and you'll agree it's worth it.
RAVE Meter: 98.3
Shop Angel's Envy Rum Cask Rye
Russell's Reserve Single Barrel Rye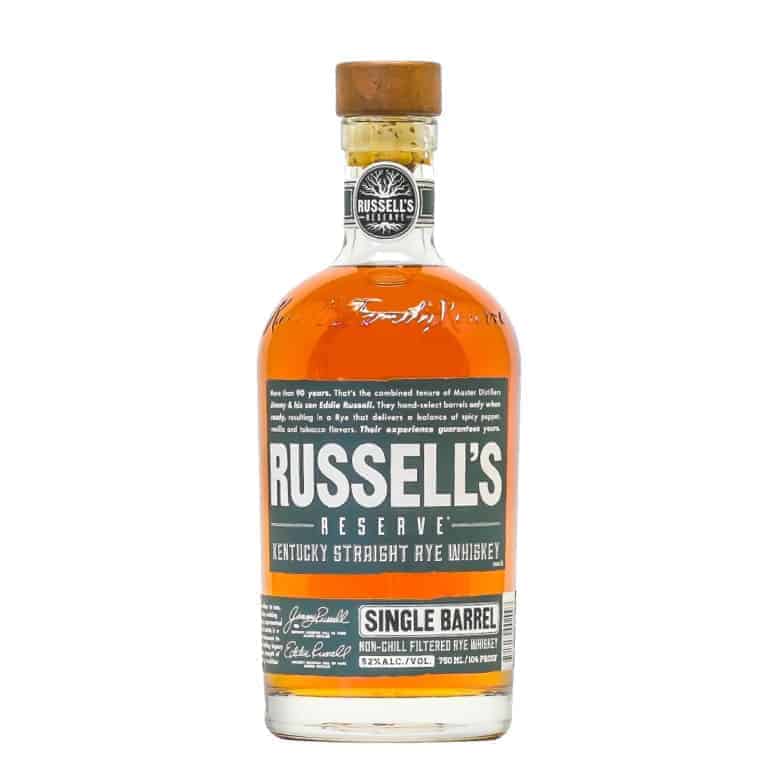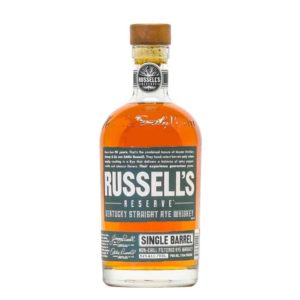 Bottled at about 100 proof, and made from a mash bill of 52% rye, 36% corn, and 12% malted barley, the last rye whiskey we want to tell you about is Russell's Reserve Single Barrel Rye.
With the color of light caramel, this whiskey is relatively low in rye content, but it makes up for it in flavor, and you might say the rye is used well, but not to excess. You won't miss it.
On the nose, there's pepper, dill, vanilla, and citrus. Upon tasting this whiskey, the rye flavor and spice come into play, along with continued citrus and dill, as well as candy. The finish is long, with wood, citrus, and even more sweetness.
RAVE Meter: 98
Shop Russell's Reserve Single Barrel Rye
Best Irish Whiskey
Moving on to Irish whiskeys, first place in our ranking of the best Irish whiskey goes to Redbreast 21 Year.
Despite the hefty price tag, there's a lot to love in this exceptional whiskey made from malted and unmalted barley, distilled in pot stills, contributing to the unique flavor Irish whiskey is known for.
It's aged 21 years in ex-bourbon, first-fill sherry casks. On the relatively restrained nose, there's malt and spice, while some reviewers report honey, ripe pears, hay, and breakfast cereal.
Unfolding into a palate of menthol and even more spice, the flavor really goes into overdrive with cinnamon, clove, apple, mango, biscuit, oats, and white pepper. And, the spice continues into the long, lingering finish, leaving you with pot still spices and barley.
Fans of this whiskey call it smooth and complex, while others comment that it's the best whiskey they've ever tasted! No matter what, this whiskey is best enjoyed slowly.
Honorable Mentions
Knappogue Castle 16 Year Single Malt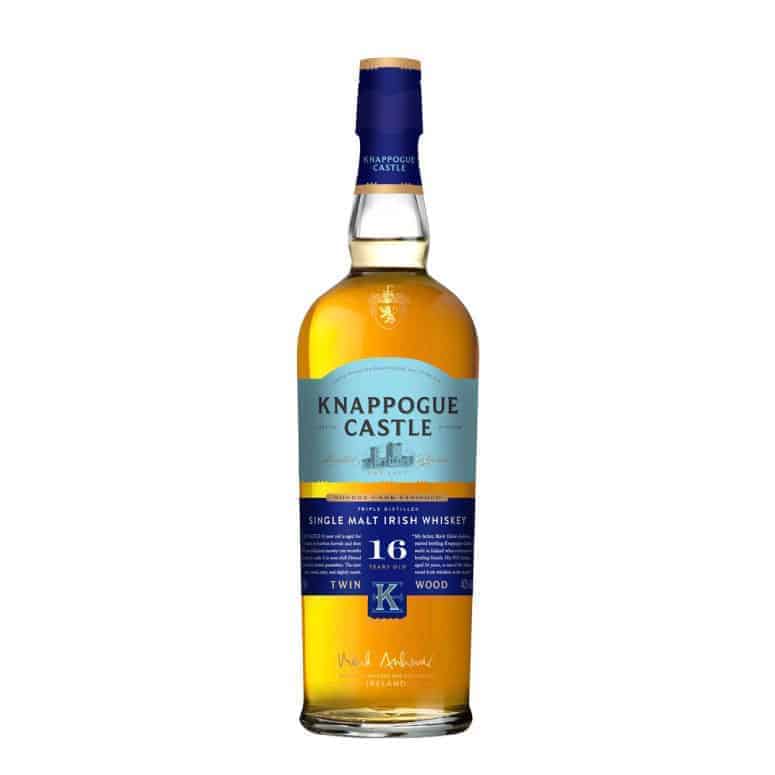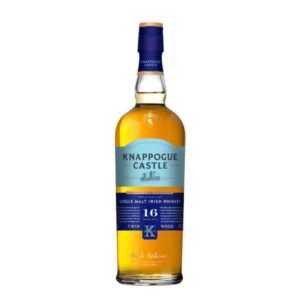 Another Irish whiskey we really love is Knappogue Castle 16 Year single malt. Aged in ex-bourbon and sherry barrels, this whiskey is deep amber in color.
It's a no-peat, triple-distilled malt Irish whiskey through and through. The nose is complex and chocolatey, with fruity sweetness with grainy malt and spice.
With a smooth mouthfeel, this whiskey offers sherry, spice, and pepper on the palate, as well as wood, and subtle notes of fruit and nuttiness. At the finish, there's pepper and wood leading to spice, malt, and vanilla.
Overall this is an easygoing whiskey we suggest trying over ice.
RAVE Meter: 99.1
Shop Knappogue Castle 16 Year Single Malt
Green Spot Irish Whiskey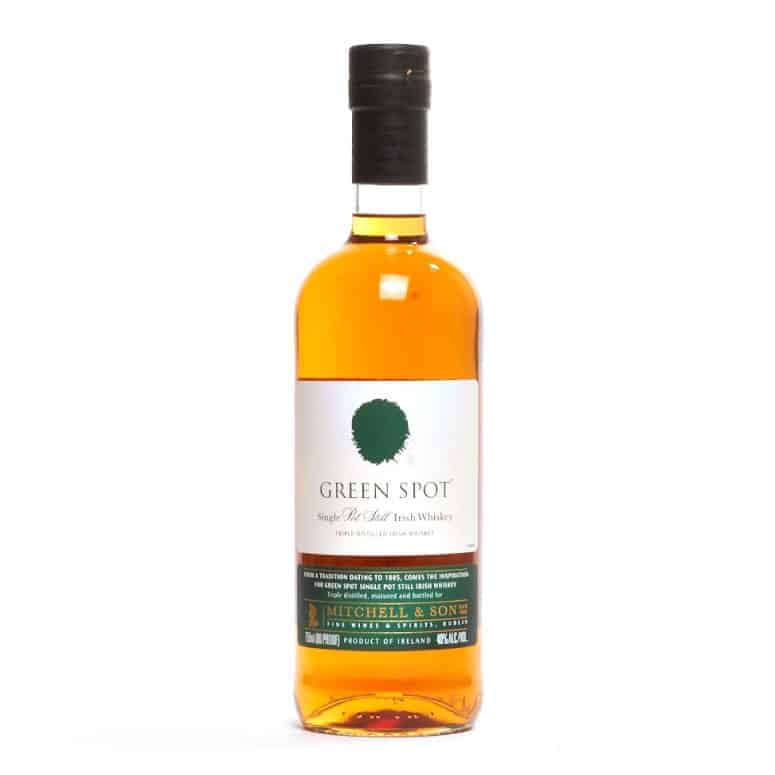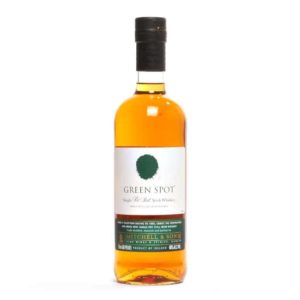 The next honorable mention in the category of Irish whiskey goes to Green Spot Irish Whiskey.
This 80 proof whiskey is made in a single pot still and aged in a combination of first- and second-fill bourbon and sherry casks.
We especially like the aromas of vanilla cream, toffee, and toasted cereal upon first inhale, leading to bananas, apples, and berries on the spicy palate. Some also detect peppermint, along with malt, sweet barley, porridge, creamy vanilla, papaya, and citrus.
On the creamy long finish, there's walnut and orange peel, as well as notes of vanilla. Overall, it's a gentle but robust whiskey.
RAVE Meter: 97.9
Tyrconnel Single Malt Irish Whiskey 16 Year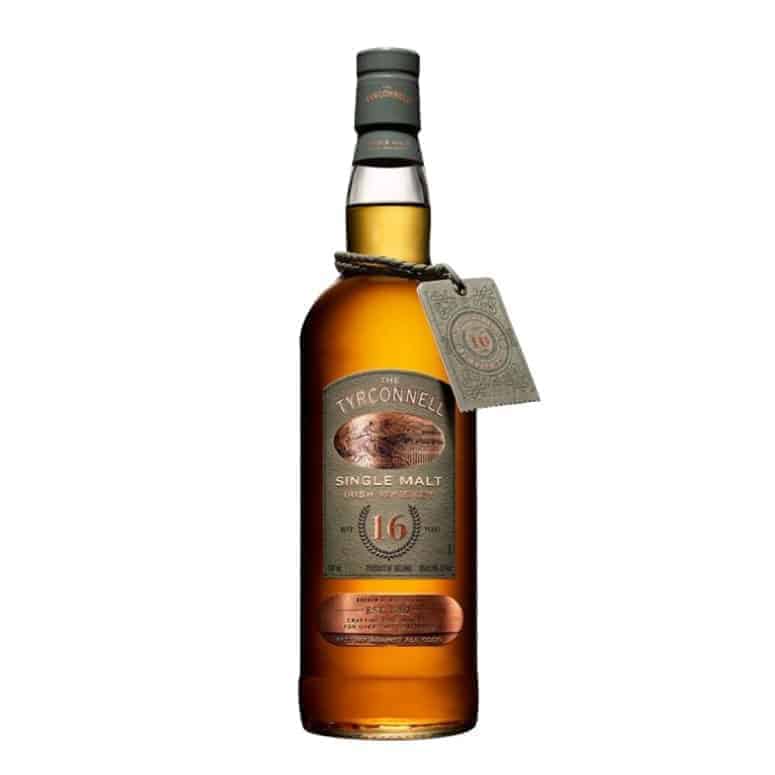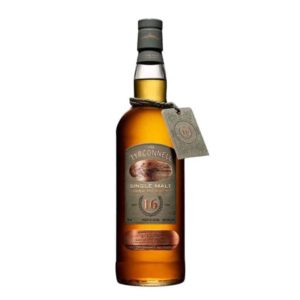 We can't move on from Irish whiskey without telling you about one more: Tyrconnel Single Malt Irish Whiskey 16 Year.
This whiskey is made entirely from Irish barley. It's double distilled in pot stills and aged in bourbon barrels.
On the nose, Tyrconnel brings forth pineapple, melon, and banana cream pie, as well as baking spices with a little vanilla and coconut.
On the palate, it's slow and steady, with some drinkers detecting tropical fruit, cream, and just a touch of oak. It all concludes nicely with a spicy, yet fruity finish.
RAVE Meter: 97.3
Best Japanese Whisky
Hibiki Japanese Harmony Whisky
Now, on to Japanese whisky. Taking top honors in this category is Hibiki Japanese Harmony Whisky.
This whiskey is a blend of malt and grain whiskeys, aged in five different kinds of casks, including American white oak, sherry, and Mizunara oak casks.
We love how deep and rich Hibiki Harmony is, with a light brown color and thick consistency. Bottled at 86 proof, Hibiki reveals berry, apple, and honey on first inhale. Some also report oak, herbs, and the influence of sherry casks.
On the buttery palate, there's the flavor of caramelized dates, with notes of sandalwood leading to warm and spicy oak, with a creamy mouthfeel. You might detect other flavors like fruit and honey.
It all resolves in brown sugar, citrus, grapes, and black pepper. Fans of this whiskey recommend enjoying it neat or on the rocks.
Honorable Mentions
Nikka Coffey Grain Whisky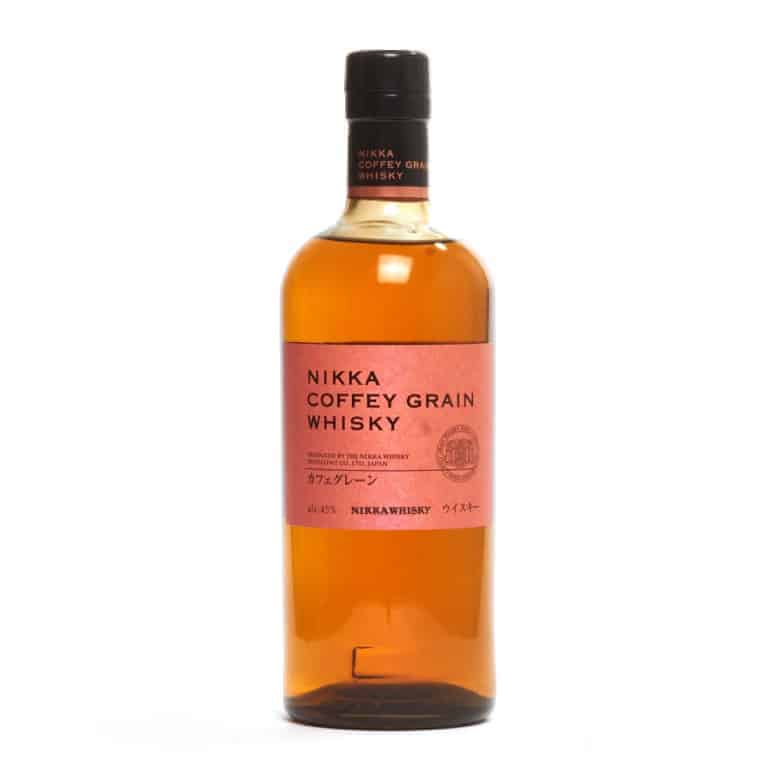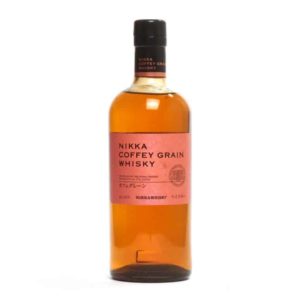 The next Japanese whisky we need to turn you on to is Nikka Coffey Grain Whisky.
Produced mainly from corn using a continuous Coffey still, this single grain whiskey is a good choice for bourbon fans, with notes of corn and even chamomile tea on the nose.
On the palate, there's melon, grapefruit and syrup, balanced by biscuits and fresh vanilla. The corn extends through the sweet and vibrant finish.
Overall, this is a great choice for fans of both grain whiskey and bourbon, and given the reasonable price tag, it's a great starting point if you are looking to get into Japanese whisky.
RAVE Meter: 99.4
Shop Nikka Coffey Grain Whisky
Yamazaki 18 Year Single Malt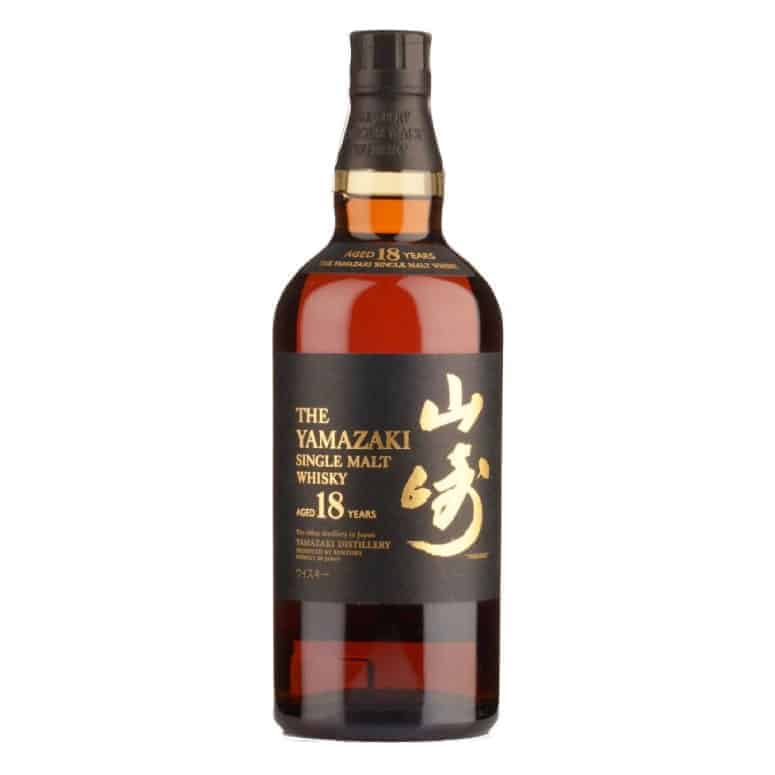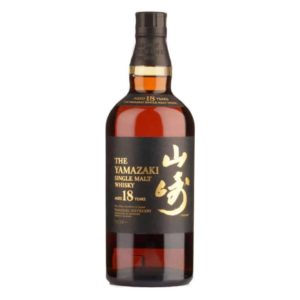 While Nikka Coffey is an affordable Japanese whisky, at $1,600 a bottle, Yamazaki 18 Year Single Malt is a "special occasion" choice.
But you get what you pay for in an amazing whiskey, with truffles, marmalade, potpourri, and sherry on first whiff.
The palate is rich and bittersweet, with the flavors of heather, cigar leaves, honey, toffee apples, plum wine, and the heat of black pepper. At the conclusion, there's fruit and marmalade.
This offering from Yamazaki, Japan's oldest whiskey distillery, is unparalleled.
RAVE Meter: 99
Shop Yamazaki 18 Year Single Malt
Nikka Taketsuru Pure Malt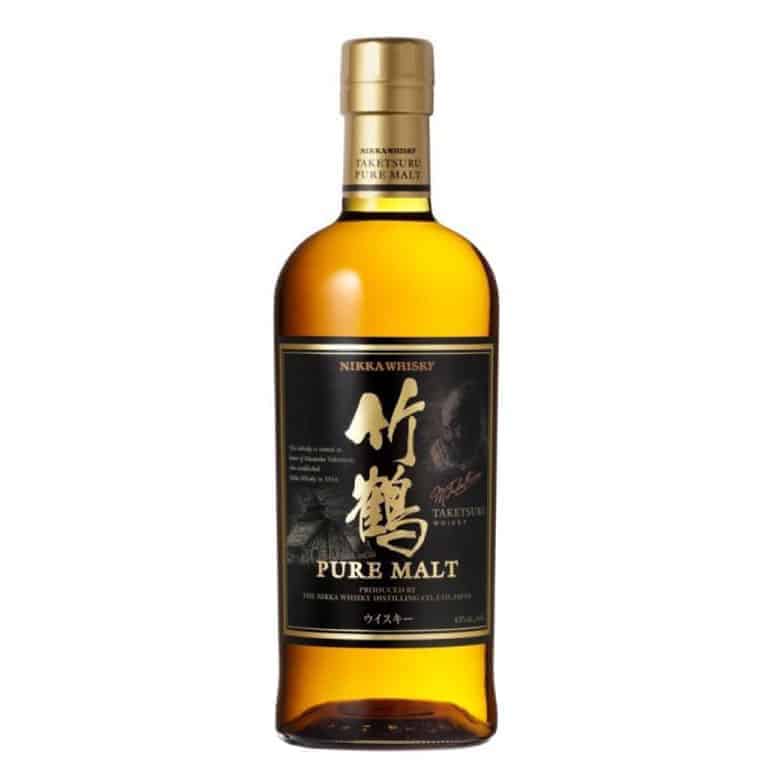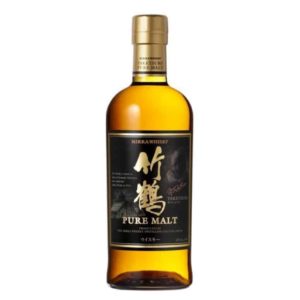 The last Japanese whisky we're excited to tell you about is Nikka Taketsuru Pure Malt.
With a high percentage of malt matured in sherry casks, this whiskey has a rich and spicy nose, with plums, raisins, and green apple, as well as honey cereal, black pepper, and a little bit of char.
When tasting this whiskey, some report espresso, milk chocolate, tobacco leaf, and notes of sherried fruit with a gentle touch of smoke that carries over into the finish, filled with the flavors of toffee and coffee.
RAVE Meter: 98
Best Scotch
The final category in our ranking of the world's 20 best whiskeys is scotch, and Caol Ila 15 Year takes top honors.
Bottled at over 100 proof, this single malt scotch is aged for 15 years in American oak hogsheads and ex-bodega European oak butts.
Take a deep inhale, and your nose is greeted by toast with marmalade and butter, as well as milk chocolate and fresh, citrusy orange. Then, there are notes of red cherry, strawberry, and raisin, with vanilla and just a little bit of spearmint.
The palate is creamy and oily, with chocolate, yogurt, honey, and peach, with notes of pine. At the smokey resolution, this whiskey offers up almonds and licorice.
Overall, Caol Ila 15 Year is less smokey than a lot of bourbon, but what it lacks in smoke, it makes up for in alluring sweetness.
Honorable Mentions
Laphroaig Lore Islay Single Malt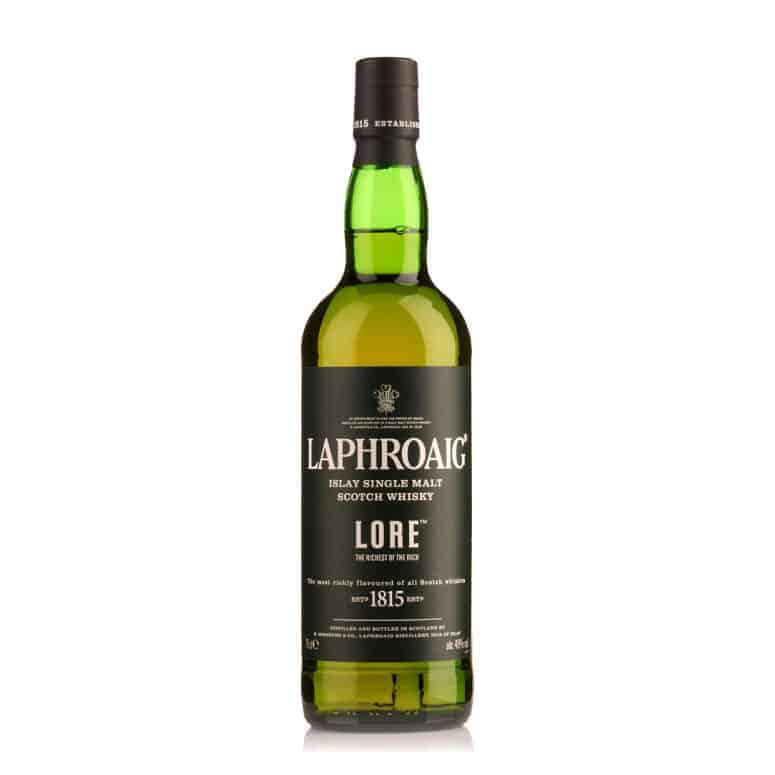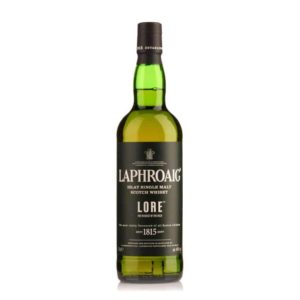 The next scotch in our ranking is Laphroaig Lore Islay Single Malt. This single malt is aged in first-fill sherry, first-fill bourbon, and refill bourbon casks, before it's finished in European ex-sherry hogshead casks. It's bottled at 86 proof.
On the nose, Laphroaig presents nuts, briny peat, and vanilla. Taste this whiskey, and the palate reveals campfire smoke and saltiness, a key characteristic of Laphroaig.
We suggest adding a couple drops of water to this whiskey to reveal dates, figs, apricots, toffee, and cocoa, as well as ginger, cardamom, fennel, clove, cinnamon, and cedar.
This whiskey finishes with salt and smoke, as well as a warm heat that makes it a perfect cold weather treat.
RAVE Meter: 99.3
Shop Laphroaig Lore Islay Single Malt
Oban 18 Year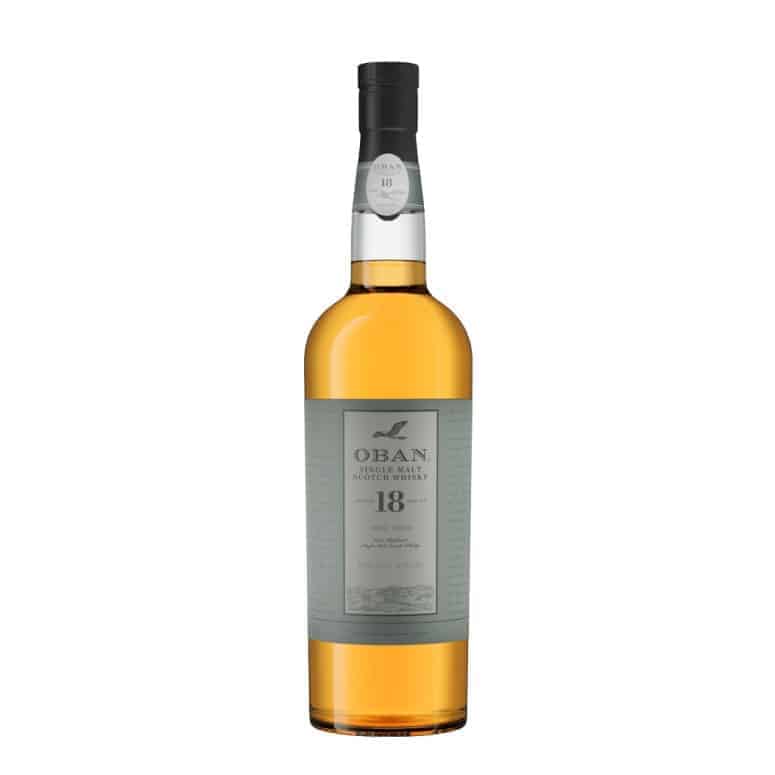 Next in the scotch category is Oban 18 Year.
This whiskey is made from 100% malted barley, twice-distilled through lantern-shaped copper pot stills, among the smallest stills in Scotland, and limited to just 650,000 liters of whiskey annually.
Then, the whiskey rests for 18 years in oak casks before it's released at 86 proof. On the nose, this single malt offers zesty citrus flavors alongside raw honey and orange marmalade, as well as a certain brininess.
Sip it and you will notice oak, spiced cider, salted caramel, and golden delicious apples. The finish is long, oily, and warm, with notes of honey and fruit.
RAVE Meter: 98.9
Glenfarclas Single Malt 25 Year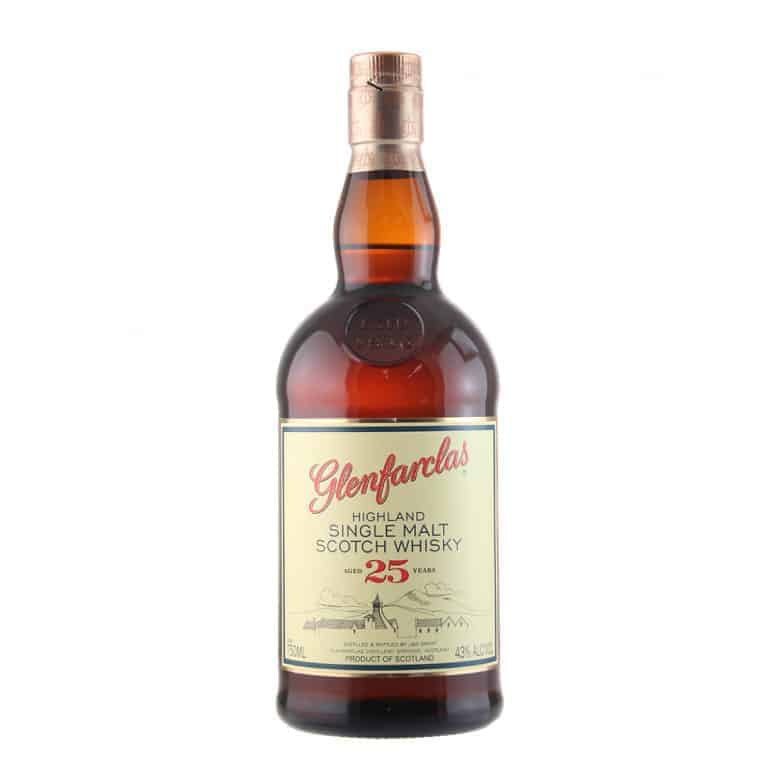 The last honorable mention in the scotch category comes from Glenfarclas.
Their Single Malt 25 Year is aged in American refill ex-bourbon barrels and European first-fill ex-sherry casks, and bottled at 86 proof.
This whiskey is 100% malted barley, with aromas of dried fruit, macadamia nuts, vanilla, and wood spices.
The flavor of this moderately sweet whiskey includes notes of oak, cocoa, butter, and smoke. Sweet and simple, this is the perfect option for fans of any sherry-forward whiskey.
RAVE Meter: 98.2
Related Rankings
Now that you've bought your whiskey, drink it neat or on the rocks. But if mixing is more your style, here are some suggestions for mixing each style of whiskey covered in our ranking. Enjoy!
1) What's best to mix with scotch?
If you picked a scotch from our ranking and you're looking for mixing suggestions, the first thing to consider is the kind of scotch you selected: blended or single malt.
Purists say you shouldn't mix scotch with anything at all except water and a few ice cubes, so if you do mix your scotch, always mix a blended variety.
When you are mixing scotch, it's best to keep it simple. We suggest the following:
Club soda (or a scotch and soda, as it's commonly called)
Ginger ale
Lemon juice
Orange juice
Vermouth
Bitters
Sweetened liqueurs
What about scotch cocktails? If a scotch cocktail is what you're after, there are a lot of options. The most popular is probably the hot toddy, made from hot water and lemon juice mixed with scotch and honey.
A variation of the hot toddy is the hot coffee and cream: scotch mixed with a coffee or cream-based liqueur.
Another popular scotch-based cocktail is the Tom Collins, made from a dash of lemon juice, ice, whiskey, and soda water.
Even more scotch cocktails to try include the Scotch whisky sour or the Rob Roy.
2) What is a good mixer for Irish whiskey?
Known for being smooth and light, many Irish whiskeys are ideal for mixing. If you're wondering what's best to mix with Irish whiskey, here are a few suggestions:
Water: A popular mixer for Irish whiskey, in the right quantity, water is thought to enhance the flavors of a lot of whiskeys, including Irish whiskey.
Coca-Cola: Another popular mixer for Irish whiskey. When paired together, this is called a whiskey and Coke.
Here's how to make it:
Fill a glass with ice
Add 2 ounces Irish whiskey
Add Coca-Cola to taste
Mix
Garnish with a lime wedge or other garnish (optional)
Ginger Ale: Use ginger ale to add some fizzy zing and sweetness to your whiskey. Some say ginger ale lets the floral nature of Irish whiskey come to the forefront.
If ginger ale is your choice, we suggest the following:
Fill a glass with ice
Pour 2 ounces Irish whiskey over the ice
Add ginger ale to taste, and stir
Add lime, and stir
Lemonade: It pairs especially well with Irish whiskey, helping to bring out the citrus flavors.
If this sounds good to you, try an Irish Lemonade:
1 part Irish whiskey
2 parts lemonade
2 parts ginger beer
A dash of bitters
Garnish with lemon or mint
Other popular mixers for Irish whiskey include coffee and, of course, the most Irish of beers: Guinness. Try these mixers or discover a mixer for Irish whiskey all on your own.
3) What is a good mixer for rye whiskey?
Dry and spicy, ryes are tough to mix. But if you want to try, stay away from sweet mixers like Coke and try the spicy in its own right mixer, ginger ale.
Additionally, rye whiskeys seem to mix well with anything orange flavored.
Probably the most well-known rye whiskey cocktail is the Manhattan. Other popular rye whiskey cocktails include the Vieux Carré, the Sazerac, the Japalac, and the New York.
Here's our favorite Manhattan recipe:
1 ounce sweet vermouth
2 ounces rye whiskey
Up to 2 dashes Angostura bitters
Garnish with one maraschino cherry (optional)
Garnish with one orange twist (optional)
Sticking with popular American whiskeys, let's now look at what to mix with bourbon. If you're looking to mix bourbon, here's a little inspiration:
Water
Coca-Cola
Soda water
Ginger ale, ginger beer, or ginger syrup and soda
Eggnog
Apple cider
Coffee
Angostura bitters
One of our favorite bourbon cocktails is the bourbon fizz. Here's how to make one:
Rinse martini glass with 1/2 ounce pastis
Moisten outer rim with lemon wedge, coat with sugar to taste
Add ice, bourbon, amaretto, Frangelico and simple syrup to a cocktail shaker full of ice, and shake well
Strain into a martini glass
Top with club soda
4) What's best to mix with Japanese whisky?
Last, let's take a look at what to mix with Japanese whisky. It's a lot like scotch, so many of the same guidelines apply to mixing Japanese whisky as to scotch. If you're looking to mix Japanese whisky, here's a little inspiration:
The Beast
2 sugar cubes
4 dashes Angostura bitters
1 lemon wheel
1 lime wheel
1 orange wheel
1 cocktail cherry
1/2 teaspoon Grenadine syrup
1/4 cup Japanese whisky
Splash of ginger ale
The Smash
7 mint leaves
1/2 lemon
1 teaspoon syrup
1/4 cup Japanese whisky
Crushed Ice
Sour
1 1/2 ounces Japanese whisky
1 ounce lemon juice
1/2 ounce simple syrup
1 cocktail cherry
The Red Akuma
1 cup blood orange juice
2 teaspoons agave
1/2 cup Japanese whisky
1 average sized jalapeno, chopped with stems removed (about 2 teaspoons)
Some purists contend that Japanese whisky should never be mixed, but truthfully, Japanese whisky can be mixed. Try these recipes, or experiment on your own.
5) What is the best whiskey?
The best whiskey is of course a matter of taste. But after all our intensive research, we feel our winners in the categories of best bourbon, rye, Irish whiskey, scotch, and Japanese whisky are without a doubt some of the very best out there.
We wouldn't tell you about it if we didn't think so. And we certainly wouldn't award these whiskeys top spots in our ranking if we wouldn't drink them ourselves.
Taking the top spot in the category of best overall bourbon is Old Forester 1920. We liked this quality whiskey because of the allspice and peppery finish, as well as how strong it is on the palate, lasting all the way through to the finish.
Next, our number one pick for best overall rye whiskey is Willett Family Estate Bottled Rye 4 Year. Willett Family is very light and floral for a rye, with notes of clove and buttered pickles, as well as toffee, candied fruits, and marmalade.
When it came time to pick the best overall Irish whiskey, we went with Redbreast 21 Year. Made in first-fill sherry and bourbon casks, this whiskey proves Irish whiskeys can also be bold and spicy.
And for the best overall Japanese Whisky, the obvious choice was Hibiki Japanese Harmony Whisky. Why? Because this whiskey is a blend of malt and grain whiskeys, aged to perfection in five different casks.
And last, the award for best overall scotch goes to Caol Ila 15 Year. This whiskey is unpeated and aged for 15 years in first-fill, ex-bourbon casks, with aromas including toasted coconut, rum raisin ice cream, white chocolate, and freshly baked bread.
RAVE Recommends
In addition to the best whiskey, what else do you need to complete your home bar experience?
Whiskey Stones Bullets with Base: Keep your whiskey chilled with this whiskey rocks gift set from Amerigo.
Whiskey Decanter Globe Set: Enhance your drinking experience with this hand-blown and elegant whiskey decanter, featuring an etched globe design and an antique ship in the bottle.
Free the Tipple: Kickass Cocktails Inspired by Iconic Women: This book features 60 cocktail recipes inspired by history's most amazing women.
Whiskey Goes In Wisdom Comes Out Tank Top: It's a tank top that says "Whiskey Goes In Wisdom Comes Out" — who doesn't need to wear this to their next cocktail party?
Corkcicle Cigar Glass: What goes with the best whiskey? Why, a cigar of course, and this ergonomically designed glass will help you enjoy both.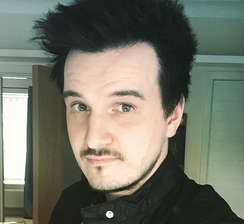 Chris Barry
Chris Barry lives in Dorset, England with his wife. When he's not writing product reviews, Chris can usually be found furiously writing and editing his first novel, or watching horror movies.