After carefully examining all sorts of tequilas — from Blancos to Reposados and Añejos — RAVE is confident that Grand Mayan Ultra Aged Añejo is the best tequila on the market.
From first sip to last, Grand Mayan is exceptionally rich and smooth. Try it once and you'll love it as much as we do.
There's a lot of tequila out there — some of it good, some of it amazing, and some of it's best to avoid at all costs.
The stuff to avoid is typically referred to as a mixto. Mixtos are only about half agave, meaning the rest of the spirit is filler: sugar, water, neutral spirits, and who knows what else. Here are the takeaways: The best tequila must be 100% agave, and it can only come from certain regions of Mexico.
Forget the days of tequila shots at parties. Our tequila picks are meant to sip and enjoy or mix into a fine margarita or Paloma. So read on. This could be the start of a beautiful tequila relationship.
The Tequilas We RAVE About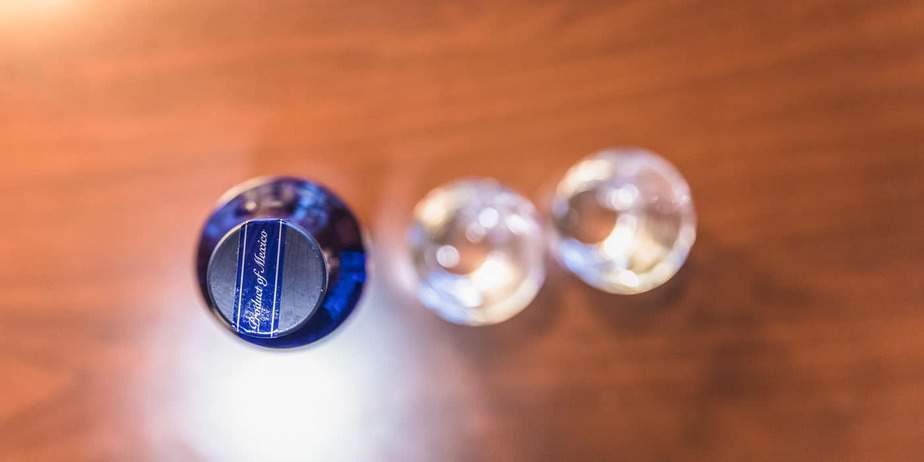 The Tequila Basics
Tequila has a long history. In fact, the Aztecs were fermenting agave, the main ingredient in true tequila, all the way back in 1000 BC. So it could be said tequila is a native spirit of the Americas, even more so than bourbon.
It didn't take long for the Spanish to pick up on tequila production, and in the mid-1700s, the Cuervo family brought us the tequila we know today. Tequila makers must abide by a specific set of guidelines, dictating what the tequila is made from and even where it's made. Over the centuries lots of half-truths, myths, and tall tales have emerged about tequila. RAVE is here to set the record straight. And while we're at it, we'll confirm some of the true-facts that make tequila, tequila.
Tequila is the intellectual property of Mexico: TRUE.
In fact, it's illegal for other countries besides Mexico to sell "tequila." In 1974, the Mexican government declared the term "tequila" the intellectual property of Mexico. Mexican law requires tequila to be produced only in certain regions of the country. Tequila sold outside Mexico is technically a mezcal or a mixto.
Margaritas are the only tequila cocktails: FALSE.
Developed in the mid-'30s, margaritas are perhaps the most well-known tequila cocktail. But there are certainly lots of other ways to mix your tequila, including favorites like the Paloma, the sangria, the tequila sunrise, and many, many more.
Tequila must be 100% agave: TRUE.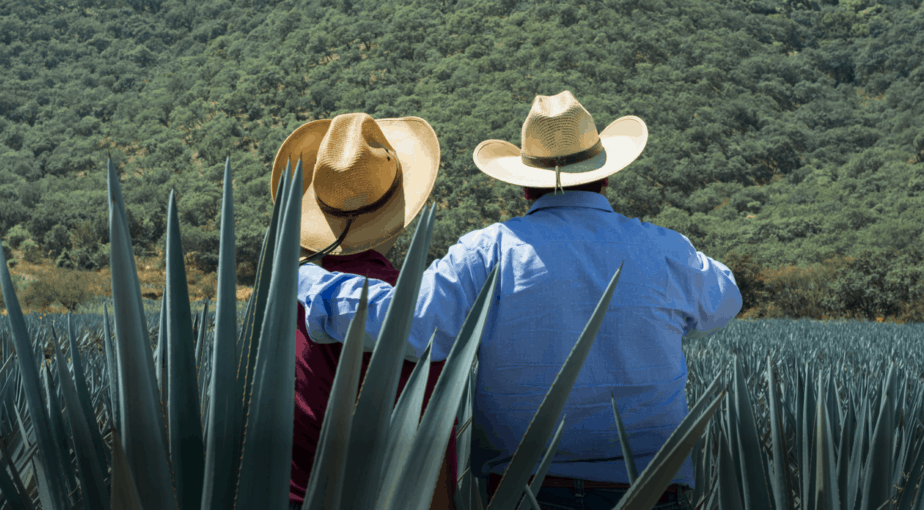 In addition to being produced in specific regions of Mexico, tequila must be 100% agave — blue agave, to be exact. And something not many people know is that Mexico's agave landscape is recognized as a World Heritage site by UNESCO.
Differences in the flavor come from the aging process, from blanco (unaged) to extra añejo (aged for more than 3 years). The aging process adds depth and complexity to the spirit.
Tequila is nothing more than cactus juice: FALSE.
While the agave plant has pointy needles and sharp leaves, it's really more of a succulent than a cactus. Fun fact: Agaves are more closely related to the Joshua Tree than that prickly desert dweller we know so well. True tequila must be 100% agave, and the best brands harvest the agave when it's at least a decade old.
All kinds of tequila are suitable for mixing: TRUE.
While blancos are said to provide the best agave flavor and pure tequila experience, making them ideal for mixing into cocktails, reposado and añejo tequila should not be overlooked if mixing is what you're after. In fact, we recommend using a fine añejo for a spicy twist on the Old Fashioned.
Methodology
Thanks to the skull-splitting headaches many of us have endured, tequila sometimes gets a bad rap. That's exactly why we set out to find the very best tequilas on the market — because we happen to think you deserve better than the cut-rate stuff you might've been drinking until now.
To come up with this list, we read through hundreds of consumer reviews and listened to expert opinions from liquor aficionados, bartenders, and everyday tequila lovers. We even took one for the team and sampled some tequilas ourselves. These are the key factors that we kept in mind while evaluating each tequila:
Price point
Distillery of origin
Distinctive or unusual flavors
Ideal serving style: Does it mix well? Can it stand on its own as a sipping tequila? Even better: Can it do both?
With all this in mind, we invite you to take a look at our list of the best tequila for every style and taste.
Best Blanco Tequila
Don Julio's distillery uses Highland agaves, steam-cooked for 72 hours. The aquamiel, or honey water, is then collected from the crushed, cooked agave. After the aquamiel is fermented, it's double-distilled in stainless steel pot-stills. And the tequila is bottled immediately with no extra aging.
On the nose, Don Julio is bright. Fresh agave aromas are supported by some lemon and grapefruit. On the palate, smokiness sits alongside pear. These flavors persist through the finish, when the all-important flavor of agave makes a return appearance, as well as some traces of pepper, trailing off long after the last sip is complete. We suggest replacing the rum in your next mojito with Don Julio Blanco. Or simply shake this tequila with ice and serve it neat for a refreshing, cool treat on a hot afternoon.
However you prefer to drink it, this is one tequila that's not to be missed. Give it a try and you'll see why it was our hands-down pick for best blanco tequila. See our full ranking of the Best Blanco Tequila.
Honorable Mentions
Tequila Ocho Plata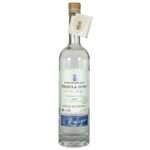 Sustainably managed and produced using long-standing, respected methods, Tequila Ocho Plata is currently the only single estate tequila to produce vintage-designated tequila. This means each bottle is designated with its vintage year and even the exact field where its agaves were harvested. It's said each vintage produces tequila with aroma, flavor, and character unique to that year and that particular agave field.
On the nose, appreciate aromas of papaya, banana, grapefruit, and cooked agave. Take your first sip, and you'll find lots of agave flavor, some pepper, peppermint, and even a pinch of salt. This is a tequila appropriate for sipping, but also perfect to mix in your next cocktail.
Herradura Silver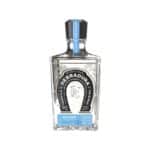 Herradura Silver is unique among white, or blanco, tequilas. Not aged as long as a reposado, Herradura still has some of the wood-derived flavors reposados are known for. Herradura is produced in one of its region's largest distilleries. Nevertheless, the agaves are roasted in traditional clay ovens and fermented with ambient yeast. There is a brief aging period of only about 45 days.
The barrel spice accentuates the raw, vegetal character of the tequila, contributing notes of sandalwood, black pepper, and even coriander. Herradura Silver is perfect for citrus-based drinks, or whenever where you need some complexity.
Cazadores Tequila Blanco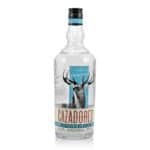 Extracted from pure blue agave with a shredder-roller, and double distilled in a stainless steel pot, Cazadores fills the nose with subtle and clear notes of roasted agave. Flowery and citrusy, there's a touch of pineapple and pepper but none of it overpowers the aroma of the agave.
Fans of Cazadores describe rich and oily notes of lemon zest, and herbaceous aromas of rosemary, thyme, and sage. And on the palate, you can find intense black pepper notes and mild hints of salinity. Cazadores has a short and sweet finish. This is a delicate sipper that packs the full punch of agave flavor.
Best Reposado Tequila
ArteNOM Selección de 1414 Reposado
Priding itself on containing no additives whatsoever, Tequila ArteNOM Seleccion de 1414 Reposado is made from 100% blue weber agave. It's rested for 10 months in previously used American white oak bourbon barrels.
Despite the period of rest, ArteNOM Selección de 1414 Reposado is still pale in color as compared to other reposados, a color some describe as straw-like. And each bottle is said to reflect agave altitude, as well as soil, harvest, and the unique distillation technique.
ArteNOM offers aromas of cinnamon, purple corn pudding, coriander, and vanilla. Some even detect cola and fresh succulents, as well as pistachio paste and stewed mango. Overall, there's a medium and fruity body, finished by ancho chile pepper and alfajor, a traditional confection found in Spain and all over Latin America.
Top to bottom, ArteNOM is sweet and mild, with a vegetal tang, amplified by a touch of brine. Mild, but very, very flavorful, Seleccion 1414 Reposado has a lot of going on. It all works together in balance.
And the medium-long finish is not too hot or spicy, offering a little kick, reminding you this is a formidable tequila you're dealing with. But ArteNOM never quite goes in for the knockout punch. Instead, it coaxes you in with subtle and natural flavors.
A complex reposado tequila, serve ArteNOM neat at your next dinner party, or mix it into a margarita. See our full ranking of the Best Reposado Tequila.
Honorable Mentions
Clase Azul Reposado Tequila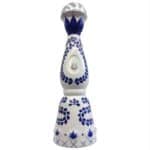 Produced and bottled in Jalisco, from 100% Weber blue agave, Clase Azul is twice distilled and aged in fine oak barrels for a minimum of 8 months. A blend of bourbon, cognac, and sherry casks are used in the aging process. Then, fermentation is done with the company's secret blend of yeast. Distillation is followed by triple filtration.
This all gives Clase Azul a distinct and smooth flavor profile and excellent, well-balanced aromas. Aromas include cream soda, spice, caramel, and earthy agave. At the finale, there's a long sweet finish.
This excellent reposado has been awarded gold medals by the Beverage Testing Institute and the San Francisco World Spirits Competition.
Tres Generaciones Reposado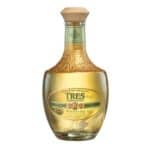 Bright gold in color, Tres Generaciones presents pepper, spice, and herbs balanced with a light oak character. This reposado is made from 100% blue agave and triple-distilled for smoothness, before it's rested in American oak barrels for at least 4 months.
Overall smooth, well-rounded, and a little bit sweet, there's a little spiciness off the top, as well as toasted oak and a background of herbs and fresh agave. The warm and dry finish leaves you with a little lingering white pepper.
Chinaco Reposado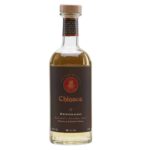 A rare tequila produced outside of Jalisco, Chinaco features distinctly fruity aromas of cooked pear and pineapple, while black pepper sizzles on the nose. A fruity and gently sweet palate evolves from fresh pear to notes of cooked fruit. Bonus flavors include cinnamon and spearmint.
Chinaco reposado is aged for 11 months in European white oak, a bit longer than is customary for reposado. It's said the ex-scotch barrels from Europe result in a unique character, giving the reposado a vanilla sweetness and smokiness, as well as notes of baking spices and lime. No caramel coloring, oak extract, glycerin, or sugar is added.
Best Añejo Tequila
Grand Mayan Ultra Aged Añejo
A relatively new designation, extra añejo simply indicates tequila that has been aged 3 years or more. They are dark-colored tequilas, most often deep amber or copper, and they are known for oak-influenced flavor with notes like tobacco, dark chocolate, and Asian spices. In the case of Grand Mayan, aging takes place in a combination of American and French oak barrels.
Double distilled, Grand Mayan is slow-cooked in steel autoclave ovens before natural yeast is added to the fermentation. A steel tower column is used for distillation.
If you're a fan of rum and brandy, Grand Mayan could be for you. With smooth, dark, lush flavors, it's a fine sipping tequila. And even Grand Mayan's bottles are works of art. Hand-made from clay by Mexican artists and baked for 8 hours, each bottle is individually numbered and painted by hand.
Grand Mayan Ultra Aged Tequila has the sweet aroma of cognac, burnt sugar, mild chocolate, and caramel. There's also the scent of vanilla, apricot, smoke, tobacco, and, of course, mild agave.
Taste Grand Mayan and you'll find that it's very smooth, combining caramel, chocolate, and spice, with some heat early on. It's slightly peppery, with light smoke, fruit, and a sliver of spearmint.
The mouthfeel is pleasant and smooth. It all finishes warm, spicy, and peppery, with caramel, citrus, and agave at the exit.
If you love the sweet chocolate and caramel flavors of cognac and brandy, Grand Mayan is the tequila for you. See our full ranking of the Best Anejo Tequila.
Honorable Mentions
Gran Cava de Oro Extra Añejo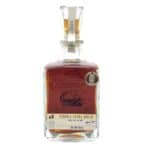 Harvested at 7 to 10 years of maturity, the agave used in Gran Cava comes from both the Los Altos and Tequila Valley regions of Jalisco. It's distilled in traditional pot stills. Instead of using ex-bourbon American oak barrels for aging, Gran Cava uses ex-red wine French oak barrels. Here, this extra añejo spends 5 years maturing.
Upon first inhale, notice aromas of oak and spice, combined with the light scent of agave. Taste Gran Cava, and find sweetness with oak and cinnamon. And on the lingering finish, this sweetness takes over as all the complimentary flavors come to their satisfying grand finale. This is a perfect extra añejo for those who appreciate their liquor on the sweet side.
Tequila Ocho Añejo Magueyera
The agaves used in this añejo were grown in gray clay soil on south-facing slopes, which get full sunlight on the average day. The tequila is aged for one year in very used, American oak barrels that have been neutralized, allowing the tequila to retain as much true agave flavor as possible.
Like a lot of añejos, Tequila Ocho is sweet, with flavors of cocoa and buttery richness. But sweetness is not the only player on the stage. This tequila is also quite vegetal and peppery, with a clean finish that resolves into a sweet-saltiness. We love its distinctly elegant and restrained style.
Adictivo Tequila Extra Añejo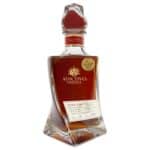 Adictivo Tequila will please anyone who enjoys heavy notes of vanilla. Aged for 5 years in French oak, there's a unique flavor profile with a subtle nose, filled with fruity sweetness.
The sweetness runs through the first tasting as the influence of French oak becomes even more prominent The body is full of oak and fruit, with notes of dark berries. And at the finish, you may be reminded of cognac as all the flavors linger nicely. If you're looking for a tequila to sip slowly after a big meal, or to accompany a delicious dessert, this añejo is for you.
Best Cheap Tequila
Milagro translates to "miracle" in Spanish, and Milagro Silver truly is a miracle of flavor and affordability. While most tequilas are distilled twice, Milagro is distilled 3 times: twice in a pot still and once in a stainless steel column still. And these traditional methods of crafting tequila bring extraordinary depth and unparalleled smoothness to the Milagro drinking experience.
Milagro is made with 100% hand-picked, estate-grown agave from the highlands of Jalisco. The heart of the agave is roasted in brick ovens made from the same volcanic-rich soil where the blue agave grows best. The result is tequila of extraordinary depth and character, clear and transparent, with incomparable smoothness.
Open a bottle of Milagro, and an intense aroma of cooked celery fills the air. Take a sip, and find tropical fruit. We love the fresh, bright mid-palate, with the scent of oregano, tomato, and bell pepper, as well as the fleeting agave sweetness. Milagro's finish is lightly spicy.
Overall, Milagro has an ideal flavor profile for a Bloody Maria or any other savory cocktail your imagination can conjure. An unparalleled value for the money, Milagro shows a fine tequila can come at a modest price. See our ranking of the Best Cheap Tequila.
Honorable Mentions
Cazadores Tequila Blanco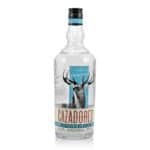 Cazadores Blanco is a tequila for gin drinkers: brisk, clean, and herbaceous. Like some French wines, Cazadores is distilled with the soothing sounds of classical music playing around the clock. Does this lend a certain air of sophistication to the finished product? We like to think so.
On the nose, the aroma has an edge of spice, with mint and dill around the edges. On the palate, there are intense black pepper notes and mild hints of salinity, followed by bright citrus flavors of sweet pink grapefruit and lemon pith. This finishes with a hint of fresh-cut grass and watermelon rind. Versatile enough for a wide range of cocktails, Cazadores is an outstanding example of budget tequila.
Olmeca Altos Tequila Plata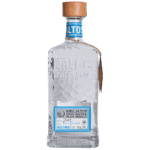 What happens when a master distiller and a couple of acclaimed bartenders from the UK get together? The answer is Olmeca Altos Tequila Plata. Produced using the traditional tahona method with agave from the Highlands, this unaged plata packs a punch, with roasted agave on the nose as well as citrus, pepper, and brine.
On the palate, you'll encounter lime, agave, and spice with grassiness leading to the finish. In the end, more agave mixes with fruit and pepper. This excellent tequila is competitively priced and well-suited for mixing in cocktails.
Espolòn Blanco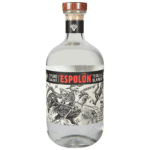 Could playing rock music during the distillation process actually have an effect on the flavor of the tequila? Distiller Cirilo Oropeza thinks so: He plays rock music to his fermenting agave to help "inspire" the yeast.
Sweet, zesty, and straightforward, this light-bodied blanco is appealingly smooth and easy to enjoy. Notice bright hints of cayenne and terra cotta on the nose, as well as rich aromatics that recall tropical fruit, leading to accents of lime and herbs. Espolòn is lean, mildly fruity, and mellow. It makes for a great mixer, and it's a particularly good value in its price bracket.
Related rankings
You've selected your tequila. What now? Below, we've answered some common questions to help you take your tequila experience to the next level.
Best Foods to Pair with Tequila
Tequila is a versatile spirit to pair with food. RAVE has some pointers if you're looking to pair tequila with your next meal.
Tacos
Try fish tacos with a white or silver tequila. For a meatier taco, like pork or beef, we suggest a reposado.
Raw Fish
Tequila is especially well suited to serve alongside ceviche and fish tartares. But there's no reason not to try tequila with sushi or sashimi.
Grilled Squid, Prawns, or Other Seafood
Cooked or not, seafood and shellfish is an ideal companion for tequila. Try a silver tequila with your seafood of choice.
Pork or Steak
When serving pork or steak in any form, try a reposado. And a nice añejo goes well with a burger.
Chocolate
Añejo tequila pairs well with dark chocolate, or even the fudgey texture of Mexican milk chocolate.
What are the Best Tequila Cocktails?
Tired of margaritas and palomas? Change things up with these delicious, and easy, tequila-based creations.
Merida
What you'll need:
1 oz. tequila silver
1 oz. ginger syrup
½ oz. lemon juice
2 oz. ginger ale
2 oz. tonic water
Combine all ingredients in a shaker. Shake and strain over ice.
Llamarita
What you'll need:
1 ½ oz. pepper-infused reposado tequila
¾ oz. Orgeat syrup
¾ oz. lime juice
½ oz. mezcal
¾ oz. avocado purée
Combine all ingredients in a shaker. Strain into an ice-filled glass with a sea salt and cinnamon rim.
Queen Anne's Lace
What you'll need:
2 oz. tequila
1 oz. fresh carrot juice
¾ oz. fresh ginger juice
¾ oz. fresh lime juice
½ oz. light agave
Combine all ingredients in a shaker. Shake and strain into a glass. Garnish with a chile and sea salt rim with a lime wheel.
Añejo Honey
What you'll need:
1 ½ oz. añejo tequila
¾ oz. fresh lemon juice
¾ oz. honey syrup at a 2:1 ratio
Combine all ingredients in a shaker. Shake and strain over ice. Garnish with a flamed grapefruit peel.
Hibiscus Paloma
What you'll need:
½ oz. lime juice
1 oz. grapefruit juice
1 oz. hibiscus tea syrup
2 oz. silver tequila
A pinch of sea salt
Combine all ingredients in a shaker. Shake and strain into a glass with ice. Garnish with a grapefruit wedge.
What's the proper way to taste tequila?
Shooting tequila with lime and salt is a hard habit to break. But in truth, that's no way to appreciate this complex and nuanced spirit. To drink tequila like a real connoisseur, follow these simple guidelines.
After pouring about 1 ounce of tequila in a brandy snifter, hold the snifter at the base (not the bowl). Appreciate the color of the tequila by raising the snifter to eye level.
Swirl the tequila gently to the left for about 1 minute. Does the tequila cling to the side of the glass before falling slowly to form what's called the "string of pearls" effect?
After taking a small sip, keep the tequila between your lips and tip of your tongue for about 10 seconds. Swish the tequila around the inside of your mouth before swallowing. Let the flavors come to you.
What's most important is to find out which tequila you like best. That way, whether you mix tequila into a margarita or drink it straight, you'll always be satisfied. When sampling tequila, pay attention to what kind of tequila you're trying. Here are the primary kinds of tequila:
Blanco, also known as "white" or "silver": Unaged, blancos are clear and said to have the purest bouquet of agave.
Oro, sometimes called "gold" or "joven": Mellowed with caramel or other sugary additives, Oro tequila is the most common tequila sold in the US.
Reposado, sometimes known as "rested": Aged in white oak barrels or casks for more than 2 months and up to one year, reposados have a more mellow taste with a pale color.
Añejo, or "aged" tequila: Aged in white oak barrels or casks for more than one year, with each barrel capacity less than 159 gallons, añejo tequila has a unique amber color and an array of wood-derived flavors.
Where and how is the best tequila made?
There are a lot of specific rules and guidelines governing where, how, and from what tequila is made. Here's what you need to know:
Most tequila is 38% to 40% ABV (76 to 80 proof) — serious business. Drink with caution.
Tequila is a type of mezcal. The regions of production of the two drinks are overlapping. The distinction is that tequila must use only blue agave rather than any type of agave.
More than 300 million blue agave plants are harvested each year.
Tequila was first exported to the United States in the late 19th century.
Tequila is made primarily in areas near and around the city of — wait for it — Tequila, Mexico. It's also made northwest of Guadalajara, and in the Jaliscan Highlands of the central western Mexican state of Jalisco.