We recommend products based on unbiased research from our editorial team. We may receive compensation if you click on a link.
Read More.
Bourbon is as American as baseball, apple pie, and Jazz—and it might even be more delicious!
And like many American products, bourbon whiskey has found its way around the world and into the restaurants, bars, and homes of millions of people. Our pick for the best bourbon whiskey is Old Forester 1920. Harkening back to the whiskeys produced before Prohibition in the 1920s, this spirit is rich in aroma and taste—making it perfect for a cocktail or served neat!
Bourbon whiskey is distinctly American, even if the name references the great dynasty that ruled France from the 13th to the 18th century. Most likely born in Kentucky (see below for more information on that), this drink has risen to become a part of American culture. It has made numerous appearances in American film, music, and literature, and even the United States Senate has weighed in on the importance of bourbon for American culture.
In 1964, they declared bourbon America's "native spirit," and in 2007 named September 2007 "National Bourbon Heritage Month" following an already established celebration that had been going on in Kentucky for over a decade. And you thought it was good just because it gives you that nice buzz!
Like most good things though, there are many varieties, and so figuring out which one is the best isn't always easy. That's where we come in. To find the best bourbons America has to offer, we have conducted extensive research, including reading and listening to industry experts, distillers, mixologists, and whiskey lovers all over the world. And, yes—we definitely tried the products ourselves! We got out our tumblers and served up drinks neat, on the rocks, and in some of our favorite cocktails all so we could figure out which bourbon whiskey is the best! Cheers!   

The Bourbons We RAVE About
Looking for a good bourbon doesn't have to be hard. In fact, finding the right one can be a lot of fun!
An excellent mid-tier bourbon, this small-batch whiskey has a sweet caramel flavor and a creamy oak finish. Great for sipping or mixing in your favorite cocktail.
Read Full Review
Shop Old Forester 1920
Cheap ain't always bad—and that's definitely the case with Old Ezra 7 Year. It has a complex palate and a high alcohol content to go along with its excellent price! A genuine steal!
Read Full Review
Shop Old Ezra Brooks 7 Year
$5 Off Next Purchase, Use Code DRIZLYDEAL
Things aren't always what they seem. And nowhere does this adage hold more truth than when encountering the story of bourbon whiskey! Sure, we can say some things that are pretty much beyond dispute: bourbon whiskey is a distilled spirit, aged in a barrel, and made primarily from corn. And bourbon is a distinctly American type of whiskey that tastes great on the rocks, neat, or in a variety of cocktails.
But some of the most interesting parts of the story of bourbon whiskey are a mixture of lore and legend, with a splash of history to bring out the flavor.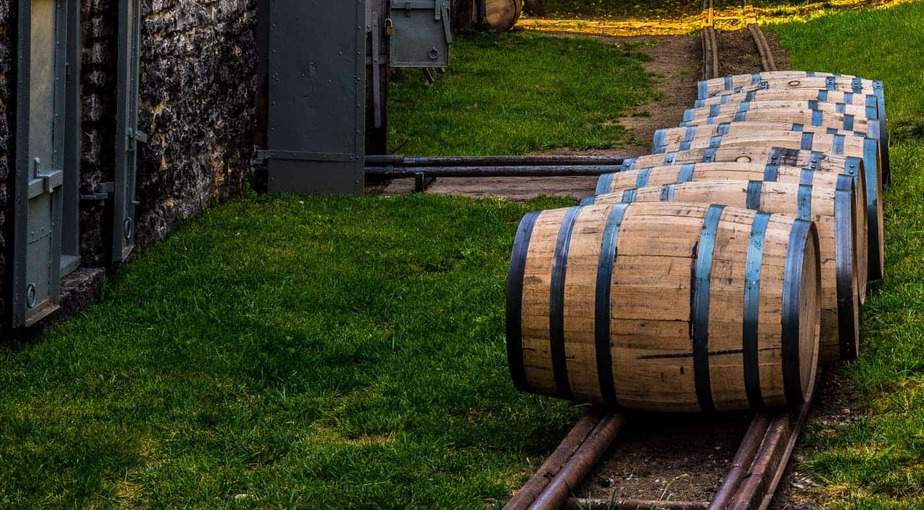 What's in a Name?
Take, for instance, the name of this fabulous spirit: bourbon. Where did that come from? Well, I can tell you that is was not adopted because the spirit was first made by the Bourbons—the famous French dynasty. No, we have to look elsewhere to find out where the name comes from. And, as is often the case with alcohol, there are competing stories—two stories, to be precise.
The first explanation is that this name refers to one of the major counties in eastern Kentucky where bourbon was probably first made and distributed. As the story goes, Scots, Scots Irish, and others began to move west over the Allegheny mountains where they settled in parts of what we know today as eastern Kentucky.
One of the largest counties in that region was eventually named Bourbon County, and when the spirit began to be made in the late 18th and early 19th centuries, the bottles and barrels were marked with "Bourbon County" or "Old Bourbon County" to indicate their origin. These were then shipped down to New Orleans, where the spirit was celebrated and received its name. Supposedly folks said: "Send us some more of that old bourbon whiskey!"
Another story suggests that bourbon whiskey was actually named after Bourbon Street in New Orleans, where a lot of Kentucky whiskey was sold.
Either way, folks in New Orleans recognized the spirit for what it was—delicious!
A Joint Venture
And precisely who is responsible for crafting this delicious drink is also disputed. Several legendary names like Elijah Craig, Jacob Spears, Jacob Beam, and Evan Williams have been put forward with really great legends and traditions to back them up. Most likely, it was local farmers who had leftover grains and corn and decided to see what they could do with it.
And, what's more, there were also women and African Americans who were intimately involved in the development bourbon whiskey.
For instance, Catherine Spears Frye Carpenter is credited with developing the first recipe for sour mash in 1818. And many people now know that Nearest Green, an African American master distiller, was the one who taught Jack Daniel how to make whiskey—yes, that Jack Daniel.
These new findings add to the larger story of bourbon, which is already littered with interesting twists and turns.
It's in the Water!
So men and women from various backgrounds helped to create the whiskey we now know as bourbon. But what makes bourbon unique? Well, it comes down to provenance, raw materials, and process.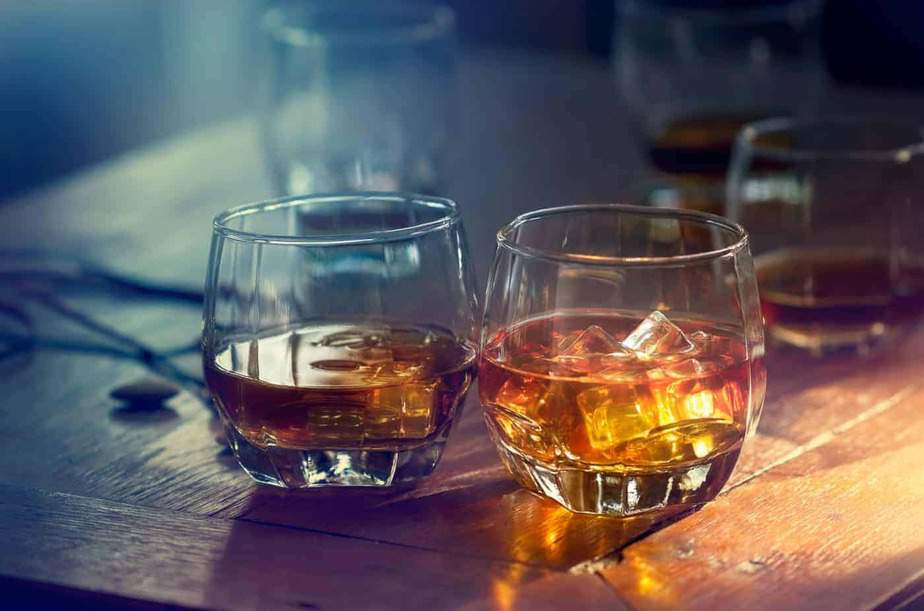 At least in terms of official declarations, bourbon is a term that should only be used to describe a specific type of whiskey produced in the United States. For many, there is an even tighter geographical locale—bourbon is a product of Kentucky.
Here is where the question of raw materials comes in. Eastern Kentucky sits on a limestone shelf, which means the water there has less iron in it—and iron is a component  many argue is essential to making good bourbon.
This limestone shelf is found throughout eastern Kentucky and extends down into Tennessee. Given the geographical presence of this key ingredient, it isn't surprising that about 95% of all bourbon is produced in Kentucky, with an additional 5% coming from Tennessee.
The other key ingredient in bourbon is corn. When the first settlers came into the region, they didn't have as much access to grains (the traditional raw materials used in making whiskey), but they did have access to corn. Today, a whiskey is classified as bourbon if 51% of it comes from corn. The use of other raw materials for fermentation then contribute to the flavor and aroma profiles of different bourbons.
Then there is the process. Without getting into the process of sour mash, which is a subset of bourbon whiskey, the key component necessary for creating bourbon whiskey is a fresh, white oak barrel—the interior of which has been charred. The charring of the barrel provides the unique color of bourbon and also contributes to the flavor.
Supposedly, it was Elijah Craig who first discovered the easiest way to clean out a fish barrel so that it could be used to store whiskey was to burn the inside of it.
Straight bourbons are required to be aged for at least 2 years and, according to modern standards, bourbon whiskey should be distilled to no more than 160 proof, barreled at no more than 125 proof, and then diluted and bottled at 80 proof or more.  
Tennessee whiskey (a close relative of bourbon) follows the same basic guidelines in terms of production, and then adds an additional step of filtering the whiskey through maple charcoal before barreling—leading to its sweeter taste.
Methodology
This ranking was developed through careful study and meticulous research, which included the analysis of meta-data from several trusted review sites, hours of online research, reading and listening to reviews by mixologists, industry experts, and bourbon lovers the world over. And from testing the products ourselves! After accumulating this information, we developed a list of the best bourbon whiskey.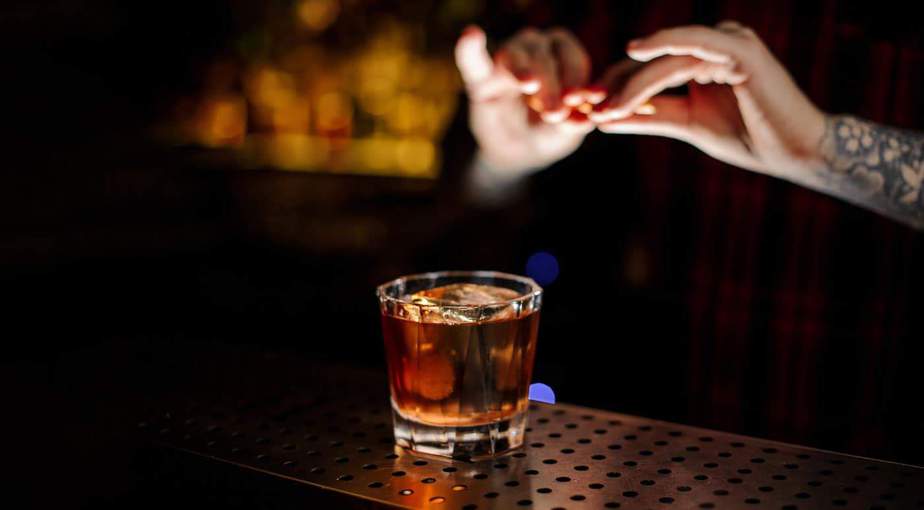 In our research, we were led to the following categories as essential for determining our rankings:
Price: Some whiskey is worth the price, and some isn't; it's good to know which is which.

Flavor: Complex and simple flavor profiles can both be good, though in different ways.

Finish: Smooth is best, long and smooth is better!

Aroma: A pleasant aroma means a pleasant drinking experience.

Packaging: Though whiskey is still good without the stories, they sure do make it that much more enjoyable!

Production process and mash bill: Length of aging and the mash bill can make a difference in the final product.
So check out our recommendations as you consider your next bottle of hooch!

The Best Bourbons
Related Rankings
How Is Bourbon Whiskey Made?
There are several steps in the process for making the delicious honey gold that is bourbon whiskey. The first step is to determine the grains or raw materials to be used. According to United States law, bourbon requires at least 51% corn, though often the percentage is in the 60% to 80% range. Other materials include wheat, rye, and barley.
Next, you need a good source of fresh spring water. Most of the distilleries in the U.S. that make bourbon are located near natural springs—the majority of which are located on a limestone shelf, which ensures that the water is lower in iron.  The water is added to the ground grains and corn.
The mash is then heated so that the starches begin to break down into sugars. Barley is particularly effective at releasing the specific enzyme that breaks down the starches and, thus, is used in many bourbons. The cooked material is then cooled and put into a fermentation vat with yeast—and often with mash from previous batches of whiskey (we will discuss sour mash below). Different distillers use different strains of yeast, and these are often a closely guarded secret.
After fermentation, the material is a beer-like mixture—and now begins the distillation process. Distillers will now either use a pot still, column still, or some combination of both, and begin to turn the "whiskey beer" into a clear substance often called "white dog."
Key in the production of whiskey is the ageing of the spirit in new wooden barrels, which are almost always white oak. These barrels have also been toasted or charred on the inside, and the charcoal layer is a major contributor to bourbon's golden color and many of its flavors and aromas.
American straight whiskey must be aged for at least two years, though there is no definitive timetable required. As long as the spirit goes into the barrel, it can then considered bourbon whiskey.
What Is the Difference Between Bourbon and Sour Mash?
Sour mash refers to the process of adding mash from a former batch of whiskey during the fermentation process. All bourbon distilleries use some form of a sour mash process. The reason has to do with the pH levels needed for proper fermentation to occur.
After the corn and grains have been ground and water has been added, the "mash" is chemically neutral. This presents a problem, because yeast needs a certain pH environment to work properly for the fermentation process. Without the proper pH environment, the yeast could produce bacteria that would ruin the bourbon.
In the 19th century, distillers discovered that one of the best ways to provide a proper environment for the fermentation process was to add some of the stillage from a previous batch of whiskey. This stillage was called "sour mash." To be clear, the term has absolutely nothing whatever to do with the actual taste of the bourbon.
Thus, all distillers use the sour mash process. But only some distillers actually label their whiskey "sour mash." Why? Well, because it sounds cool. Seriously, it is literally marketing and the industry-wide penchant for a good story. So the next time you enjoy a Jack Daniel's, just know that though the Lincoln County process that makes their whiskey much sweeter is indeed unique, the sour mash process is not!

What Is the American Whiskey Trail?
The celebration of local, regional, and national history has been a major component of tourism for some time. The American Whiskey Trail was developed to promote and celebrate "America's Native Spirit" as well as other types of whiskey and American produced spirits. It is a promotional program created by the Distilled Spirits Council of the United States, and was established in 2004.
Though American whiskey encompasses more than bourbon whiskey, the heart of the American Whiskey Trail is found in bourbon country—better known as Kentucky. Beginning in Virginia with the George Washington Distillery (that's right, our first president was a distiller and purveyor of whiskey!), there are several distilleries in western Pennsylvania, with a few located in New York, Maryland, Utah, and West Virginia.
The vast majority are located in Kentucky and Tennessee, the heart of whiskey production in the United States. Many of the iconic names in American whiskey production are associated with the Trail, including Buffalo Trace, Jack Daniel's, Jim Beam, Maker's Mark, Old Forester, Woodford Reserve, and Bulleit.
Interestingly, there are two rum distilleries that have become associated with the Whiskey Trail as well—Bacardi and Cruzan, both of which are located in the Caribbean region.
Each of the participating distilleries offers tours, tastings, and of course, the ability to purchase products on-site.
What Is the Best Bourbon Whiskey?
Bourbon whiskey is an American classic. It is versatile and can be enjoyed in any number of ways. But there are many different bourbons on the market produced by several different distilleries, so how do you choose which one is best? Answering this question certainly depends on personal taste and need. To help you decide which bourbon whiskey is the best for you, we have created a ranking based on careful research.
Our ranking is based on serious research and includes an assessment of the following categories:
Aroma: What flavors do you detect on the nose?

Taste and finish: What kinds of flavor notes hit the palate and how does the spirit finish?

Color: Unlike some other spirits, whiskey has beautiful coloring that makes it aesthetically pleasing.

Price: How much is the bottle of hooch gonna cost?

Packaging and history: Whiskey is steeped in legends and myths (many of which are untrue), but if you get a bottle and they don't take the time to tell you a story, maybe this isn't the right one for you!

Variability: Though drinking whiskey straight is always a good choice, sometimes you may want to mix things up, so make sure your bourbon works well in your favorite cocktails.
These and other factors led us to choose Old Forester 1920 as the best overall bourbon whiskey.
So before you have your next party, or just want to get a bottle to enjoy at home, be sure to check out our list so you can make an informed decision!

RAVE Recommends
Here are some other recommended products that will complement your favorite bourbon:
Chris Winn
Chris Winn is a freelance writer who works in the Minneapolis area, where he and his family are beholden to two cats and a dog.