The best bourbon holds the power to transport you–whether by tastebud induced nostalgia or flavor oriented bliss–to a better place.
Thus bourbon enthusiasts stand as some of the most zealous and passionate collectors around, seeking out only the best bourbon for their sacred space, that is, their bar shelf.
But not everyone will have time to scour the markets and to refine their pallets. For this reason, the world of high-end bourbon represents an exclusive club in many regards.
With this in mind, we have compiled this ranking of the best bourbons in the world across various price points. So that whether you're a decorated bourbon-veteran or an eager newcomer, there will be at least a few incredible bourbons tailored to your interests in the ranking below.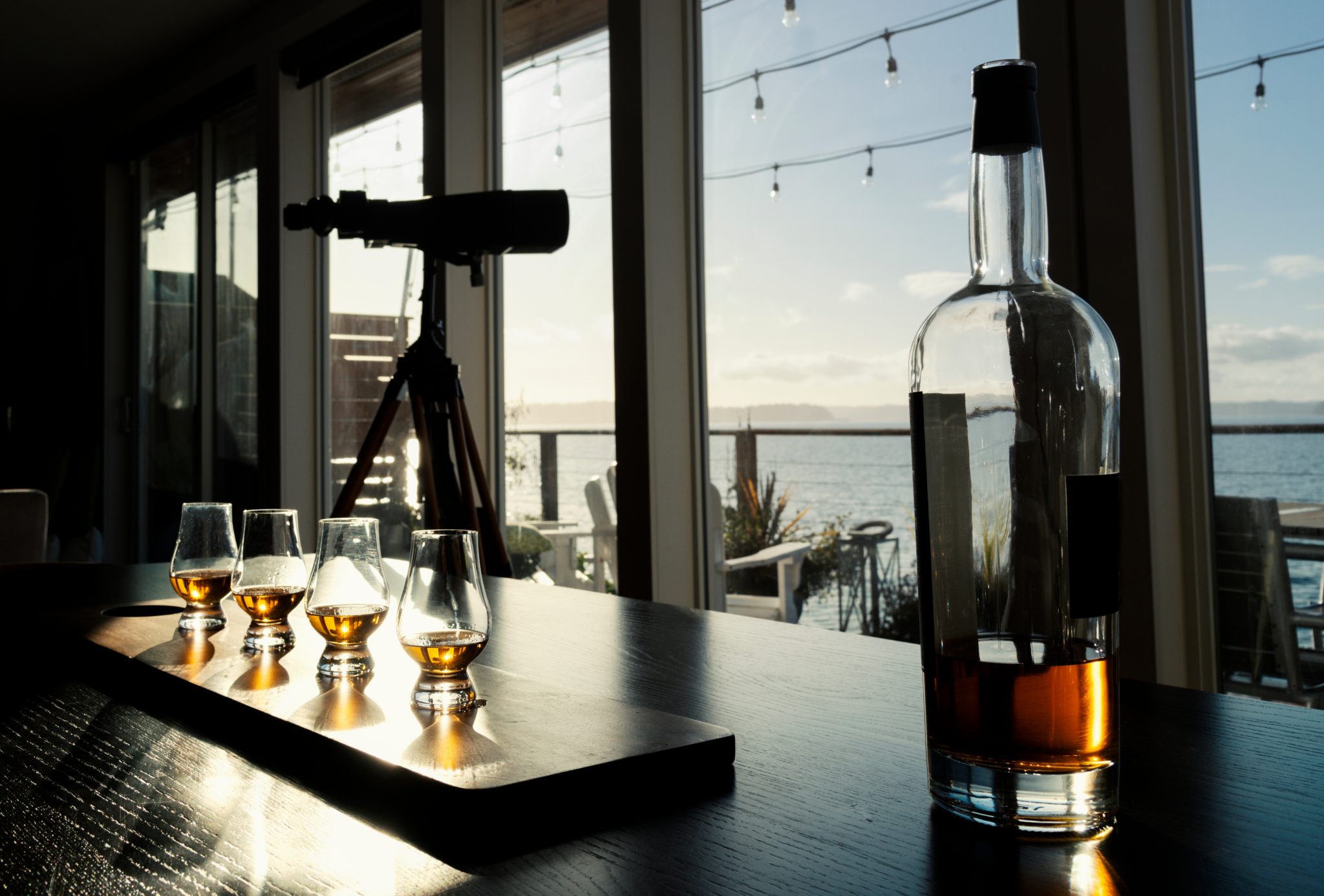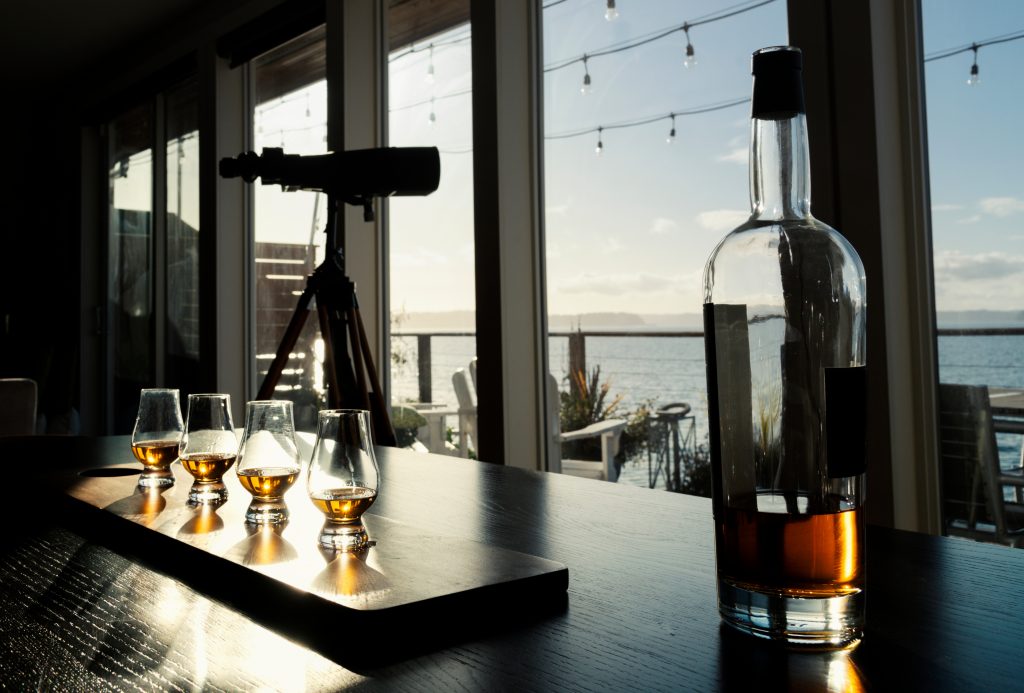 What is Bourbon?
Despite its 400 year old history in America, being named "America's Native Spirit," and having the month of September dedicated as "National Bourbon Heritage Month," bourbon remains a subject of confusion and misinterpretation..
In short, bourbon is a type of American whiskey that is primarily distilled using corn mash. It's then aged in uniquely flavored barrels to deliver amazingly distinct flavors without additives. American law dictates that in order to be considered a bourbon, no coloring or flavor additives can be used–a crucial point in the philosophy of bourbon identity.
The foundation of bourbon's identity comes down to the grain mix used in the distillation process, referred to as the "mash bill." The beauty of bourbon is that it's incredible depth and variety comes from two simple variables: the mash bill and the aging process. These two processes deliver the famous bourbon taste comprised of notes like:
There's much more to discuss on the topic of bourbon, what makes it awesome, and its unique story of evolution, but we'll leave that for the FAQ section after the ranking. In the meantime, take a look at some crucial pricing information and how we arrived at our picks for the best bourbons for a budget, mid shelf, and top shelf aspirations.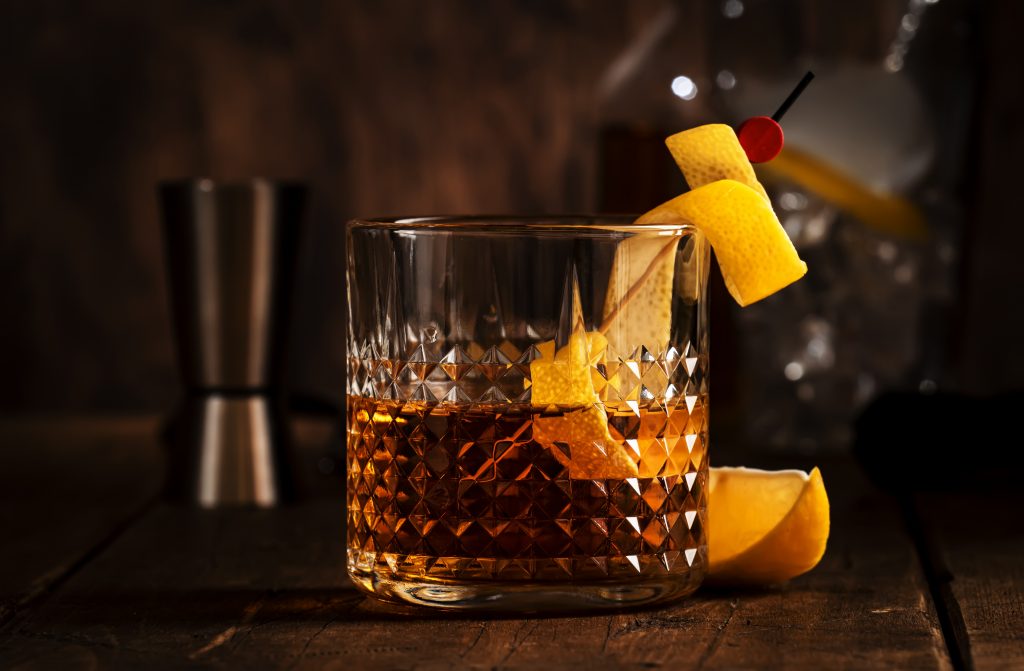 A Note on Bourbon MSRP
A bourbon's MSRP or manufacturer suggested retail price can be misleading. Many bourbon rankings list an MSRP that represents a near-mythical price point that no average consumer will find with reasonable effort. For instance, small batch and limited release bourbons often experience markups of anywhere from 200% to 300% and even quite a bit more in some cases.
For this reason, when listing price points of the best bourbons we have chosen price ranges that represent reasonable expectations for our readers. This doesn't mean you won't be able to find a better price though, we simply want to accurately convey each bourbon's current market conditions.
We chose average price rangers so that if you decide to buy one of the bourbons on our ranking, your hopes won't be dashed by 'fair' markups. Always expect a higher markup on rarer whiskeys and stick to widely available bourbons if you're on a budget.
If you'd like to find prices closer to the MSRP, you'll need to make friends and contacts in the industry (bourbon distributors, store owners, etc.) so that you can get your hands on rare bourbons before they disappear.
Methodology
Bourbon enthusiasts are picky by definition, so you need to know why our picks deserve your consideration. To ensure we included only the best options, we conducted an exhaustive survey of respected reviews as well as expert opinions of mixologists and bourbon sommeliers.
Additionally, we took a close look at product reviews on the sites of top bourbon distributors. Once narrowing down our list to the best bourbons, we then further organized them according to the following factors:
Price
Flavor
Mash Bill
Aging Process
Bottling and Packaging
To finalize our ranking, we concluded by ranking these top-tier bourbons by price point. So that on this ranking there will be at least a few ideal bourbons to match your desires, and more importantly, your budget.
The Best Budget Bourbons for $50 and Below
In this price range, you'll find excellent options for 'everyday bourbons.' We don't expect you to drink these everyday, but with affordability of these products, you'll be able to if you would like to and you won't break the bank doing so.
Best Overall Budget Bourbon
Price Check ($45)
The Basil Hayden name is one intimately tied to the story of bourbon in America, with the namesake referencing the early bourbon pioneer of 1792, Meredith Basil Hayden, Sr. And in recent years, the brand has continued forward this tradition of excellence and innovation in bourbon production.
From 2018 to 2020, Basil Hayden's Kentucky Straight Bourbon earned more than 8 prestigious awards and accolades. Among the most notable are the following:
Won the 'Double Gold Medal' at the 2020 San Francisco World Spirits Competition
Won the 'Silver Medal' at the 2020 International Spirits Challenge
Won the 'Fast Track Award' at the 2020 Growth Brand Awards
What makes Basil Hayden such a beloved bourbon is its artful balance of spice, smoothness, and sweetness that will seduce decorated bourbon veterans and amateurs alike. At this price point, you will be hard-pressed to find a better all-arounder.
At 80 proof this bourbon won't deliver the heat that turns many off of bourbon. Instead, you'll encounter a sweet and smooth blend of flavors like smokey oak, brown sugar, and dried fruit that won't lead to an abrupt kick on the finish.
Color: Honey-brown
Aroma: Oak, vanilla, and cooked caramel
Taste: Sweet and smooth brown sugar with smokey-oak and hints of dried fruit
Finish: Soft aftertaste of charred oak with lingering undertones of fruit
Most Distinguished Flavor
Price Check ($50)
When it comes to evaluating the best bourbons by the quality of their mashbill, Michter's US*1 Bourbon stands apart from the rest. By using the highest quality corn mash and through limiting barrel quantity to 20 per batch, Michter removes the margin of error tied to large batch production.
Michter's promise is one of quality; and frankly finding such quality at this price point makes an excellent case for Michter's US*1 being one of the most stellar bourbons around for casual occasions.
The aging process involves using fire-charred white oak barrels to accelerate the aging process. The result is a bourbon with the flavor of one that's been aged much longer, however the trade-off is a strong oakey-smoke flavor that some will love and others won't.
But if you're looking for the flavor of an old tasting, smokey bourbon that won't break the bank then look no further.
Color: Rich Caramel
Aroma: Smokey Vanilla
Taste: Robust Caramel and oak char
Finish:

Long oak-smoke finish
Best Tasting Budget Bourbon
Price Check ($35-40)
Two major points on the bourbon-flavor-spectrum are smoke and rye. Redemption High Rye puts down all its chips on the table for the taste profile of a rye-forward bourbon. At a rye content of 36%, this bourbon delivers the bold flavor of a mid-to-top shelf bourbon at the price of a bottom-shelf product.
How does Redemption pull this off? Well, they offer such undisputed quality that they make their margins through volume of sales. The popularity of this rich tasting bourbon continues to grow as its accolades and awards grow year after year.
Awarded 96 point at the 2020 New York International Spirits Competition
Awarded 94 points at the 2021 New York International Spirits Competition
Awarded 92 points at the 2020 Ultimate Spirits Challenge
While some dislike a rye-dominant profile, it is not as divisive or overwhelming as a smoke-forward bourbon. The rye comes through as a spicey welcome on the nose that gives way to its more subtle flavors on the finish, making it one of the best tasting bourbons you can get at this price–great for sipping and bringing to classy occasions.
Color: Dark Toffee
Aroma: Vanilla and red berries
Taste: Rich with spice and woody elements accentuated by notes of mint and fennel
Finish: Long finish which carries the characteristic spice of rye
Best Value Budget Bourbon
Price Check ($40-50)
If you love bourbon, nightly cocktails get expensive. But you can find quality bourbons to drink regularly that won't destroy your liquidity. That's where Knob Creek Single Barrel Reserve comes into play.
This 120 proof Kentucky bourbon delivers on big flavors, aromas, and a strong finish due to the high proof. Distillers achieve this by hand-picking barrels that offer the best value, and leave them unblended so that the barrel's unique flavor carries through to the bottling process.
The result is a strong Kentucky bourbon that delivers the characteristic of a much pricier product. The trade-off is that single barrel bourbons are harder to find and can be excessively marked up.
But the popularity of this bourbon means that many distributors carry it; so if you see it priced under $50, consider stocking up because it offers some of the best value in the bourbon market.
Color: Deep Amber
Aroma: Slightly smokey caramel with notes of strong vanilla
Taste: Robust mix of nuts, oak, and complex vanilla
Finish: Long finish that carries the taste all the way through
Most Affordable Budget Bourbon
Price Check ($25-30)
Buffalo Trace Bourbon is synonymous with the story of bourbon in America. The name represents the rugged independent spirit of our country's earliest pioneers who bootstrapped the bourbon industry. For 200 years, Buffalo Trace has been making this bourbon using the exact same method for one reason: it's so good it doesn't need to be changed.
The distillers of this bourbon have perfected their operations over generations by improving both productivity and efficiency. In turn, Buffalo Trace passes on these savings to the customer and offers one of the most affordable bourbons on the market today.
But don't mistake this affordability for inferior quality. This bourbon is aged for a minimum of 8 years, which is a long time for an entry-level bourbon. This is why Buffalo Trace Bourbon stands as one of the most celebrated and awarded bourbons in the world. Check out some of its most recent accolades:
Awarded the Silver Medal at the 2020 San Francisco World Spirits Competition
Awarded the Gold Medal at the 2020 World Whiskies Awards
Awarded the Gold Medal & 91 points at the 2019 Beverage Testing Institute
There are many imitators on the market, but the fact is, few companies–if any–have been able to pull off what Buffalo Trace Bourbon has been able to.
Color: Golden Mahogany-Brown
Aroma: Slightly smokey caramel with strong vanilla
Taste: A dominant butterscotch and toffee profile fades into a rye-forward finish
Finish: Strong bite of rye-spice and barrel charr
Mid Shelf Bourbons ($50 – $150)
For this section we hunted down the best bourbon at the mid shelf price range. One note deserves mention though. If these prices seem like top shelf aspirations to you, don't worry. The bourbons in this section could certainly be considered to be "top shelf" quality.
It all depends on your experience level. And furthermore, the connection between price and quality will not always represent a positive correlation. But at least in the case of these bourbons, we believe peak quality is delivered at each price point.
Best Overall Mid Shelf Bourbon
Price Check ($130-160)
Buffalo Trace's W. L. Weller Antique 107 Bourbon makes an excellent mid-shelf option for any bourbon enthusiast. Bottled at 107 proof, you'll find a bold flavor to compliment the heat of this high alcohol content. We believe it deserves this distinguished place on our ranking due to it being one of the best wheat bourbons you can find aside from aspirational, top-shelf bourbons priced over $150.
And you don't need to take our word for it. Weller Antique 107 continues to earn distinguished awards year after year. Here are a few of the most recent and notable:
Awarded Double Gold Medal at the 2021 New York World Wine & Spirits Competition
Awarded Gold Medal at the 2021 American Whiskeys Masters
Awarded Double Gold Medal at the 2019 San Francisco World Spirits Competition
Awarded Gold Medal at the 2019 World Whiskies Awards
While Buffalo Trace employs a proprietary (undisclosed) mashbill in this bourbon, we know its made of corn, wheat, and malted barley. The result is a beloved bourbon that delivers a unique flavor profile you simply will not find anywhere else.
Color: Deep copper
Aroma: Complex notes of vanilla and caramel accentuated by seasoned oak and spice
Taste: Rich flavors of cherries, sugar, and aged oak overpower the heat
Finish: Crescendos of cinnamon and spice not unlike tobacco
Price Check ($150) Most Distinctive Flavor
The fourth release of Booker's special batch bourbon, 'Noe Strangers Batch,' references the legacy of Booker Noe, who could turn any stranger into a fast friend. This bourbon is believed by many to be one of the best bourbons of the century, so you'll likely convert anyone you give some to into a friend as well.
Booker is famous for making hot whiskeys. Noe Strangers Batch is no different, however it is commonly reported that the complex and rich flavor profile works to balance the heat. These flavors derive from a mash bill designed to generate rich flavors:
75% Corn
13% Rye
12% Barley
The result is a bourbon meant for those who like their bourbons strong and rich. The only issue is that like with most limited release bourbons, the Noe Strangers Batch might present some challenge in finding. If you do find it however, don't pass up the opportunity!
Color: Dark, Nutty Brown
Aroma: Vanilla with notes of sweet brown spice
Taste: Balanced heat with notes of spice, oak, and vanilla
Finish: Initial heat diminishes into a long and warm finish
Best Tasting Mid Shelf Bourbon
Buffalo Trace developed this bourbon to honor the legacy of Colonel Edmund Haynes Taylor, Jr. who is considered to be one of the founding fathers of bourbon in America. While it might be hard to find, the E.H. Taylor Jr. Small Batch bourbon is made to offer a superior sipping experience that makes it worth the effort.
When bourbon enthusiasts begin to enter the older, more expensive bourbons of the mid-shelf range, many find that these bourbons come with too much heat or overly bold flavors. This bourbon is an exception to this trend and thus one of the best mid-shelf crowd pleasers around, a fact evidenced by its rapidly amassed awards and accolades:
Awarded Gold Medal at the 2020 San Francisco World Spirits Competition
Named a Master at the 2019 American Whiskey Masters
Awarded a Double Gold Medal at the 2019 San Francisco World Spirits Competition
Despite being 100 proof E.H. Taylor Jr. Small Batch delivers one of the smoothest and most balanced bourbons you can find, making it a top pick for both newcomers and bourbon experts alike.
Color: Light leathery brown
Aroma: Liquorice and dried raisins with an apparent heat on the frontend
Taste: Raisins and oak on the front with a distinctly balanced mouthfeel
Finish: Smooth and relatively short finish of light tobacco, leather, and pepper
Best Value Mid Shelf Bourbon
Price Check ($85-90)
Eagle Rare 10 Year is one of those bourbons that turns appreciators into bourbon lovers. With an approachable price point and a level of quality that distinguishes it from comparable products, this bourbon might become your next favorite. It's good enough for special occasions and formal events but it's also affordable enough to keep a bottle or two stocked in your collection.
Paul Pacult from The Spirit Journal describes this unique bourbon: "Easily one of the most tactile yet assertive and expressive bourbons I've tasted in the last two years; fasten your seatbelts." And Paul isn't the only one to recognize this bourbon's value.
Check out these Eagle Rare 10 Year's recent awards and accolades:
Awarded Silver Medal at the 2020 San Francisco World Spirits Competition
Awarded Gold Medal a the 2019 American Whiskey Masters
Awarded 93 Points at the 2019 Ultimate Spirits Challenge
And consider this bourbon's amazing profile that sets it apart from the rest:
Color: Light toffee-brown
Aroma: Complex combinations of honey, leather, orange peel, and oak
Taste: Dry oakey smoke with notes of sweet almonds and cocoa
Finish: A uniquely dry and impressively long finish
Most Affordable Mid Shelf Bourbon
Price Check ($65-75)
Old Forester 1920 is the only bourbon to be offered today that was available before, during, and after prohibition. The Volstead Act of 1920 permitted some distillers to continue producing bourbon for medicinal purposes, and of these Old Forester 1920 is the only bourbon still available.
And what's more, you can enjoy this historic bourbon without mortgaging your houses. In fact, considering its cultural significance and beloved recipe, we believe Old Forester 1920 offers the best value in the mid-shelf range.
After taking home the Double Gold Medal in the 2020 San Francisco World Spirits Competition, Old Forester 1920 demonstrated that historic recipes can maintain relevance in the modern bourbon markets. And despite its heat, this 115 proof bourbon offers enough flavor and balance to be enjoyed straight.
Color: Dark brown
Aroma: Cherry and caramel with notes of oak spice and maple syrup
Taste: Cooked caramel paired with maltey nut spice
Finish: A tart crispness with heat transitions into a smooth and sweet finish
Top Shelf Bourbons ($150 and Up)
Okay, it's time to get into the infamous and aspirational selection of bourbons. In this section we cover bourbons from $200 all the way up to tiptop-shelf picks like Pappy Van Winkle that will cost you several thousand. Most people will never buy these bourbon treasures, but when you do it marks a special occasion and an achievement–an experience only eclipsed by actually drinking it.
The bourbons of this section will elevate any collector's bar. So let's dive into the best bourbons for your top shelf.
Most Iconic Top Shelf Bourbon
Price Check ($3,000-4,000)
If you have ever looked into uber premium bourbons, chances are that you will have heard the name Pappy Van Winkle. This name carries the prestige of the most infamous bourbon brand in the world. And what's more, the Reserve 23 Year represents near-mythical status among collectors.
The MSRP sits at just $299 but you will most likely never see it for less than 5-10 times that price. You can buy it right now, but the mark-up will be brutal. The limited amount of bottles means that distributors who obtain them will often dispense them sparingly–mostly to treasured clients, family members, and esteemed buyers.
So if you want this legendary bourbon you will need to decide whether to wait and scout for a fair price, or to secure your bottle now at a premium. This coveted bourbon makes a solid case to justify its price though.
Distillers exercise the utmost in care throughout the distillation process and handpick ideal barrels before starting the decade's long aging process.
Color: Dark amber-red
Aroma: Cherries and oak with sweet tobacco
Taste: Cooked caramel and cherry with ripe apples and notes of tobacco and oak
Finish: A woody start dissipates into a smooth, long-lasting sweet caramel
Best Tasting Top Shelf Bourbon
Price Check ($1,000 to $2,000)
Jefferson Bourbon is primarily known for offering a number of mid-level bourbons in homage to one of America's most beloved founding fathers, however its aged bourbon represents the real prize of the brand.
Specifically the Presidential Select 17 Year offers the famous smooth texture of the Jefferson brand but with the complexity and depth of a well-aged bourbon. They offer bourbons that have been aged for much longer, but as far as we can tell from scouring reviews, the 17 year old batch delivers peak value.
This bourbon delivers a unique combination of robust flavors with a velvety smooth finish, something only achieved by the advanced aging process and relatively low proof (94). This makes it an excellent target for bourbon enthusiasts looking to hunt down their first top shelf acquisition–because we're confident you'll love it.
Color: Red-brown honey
Aroma: Rich vanilla with floral notes of fruit and nuts
Taste: Floral and woody in a combination of cherry and cinnamon
Finish: Incredibly dry on the front end carried to a smooth, lingering finish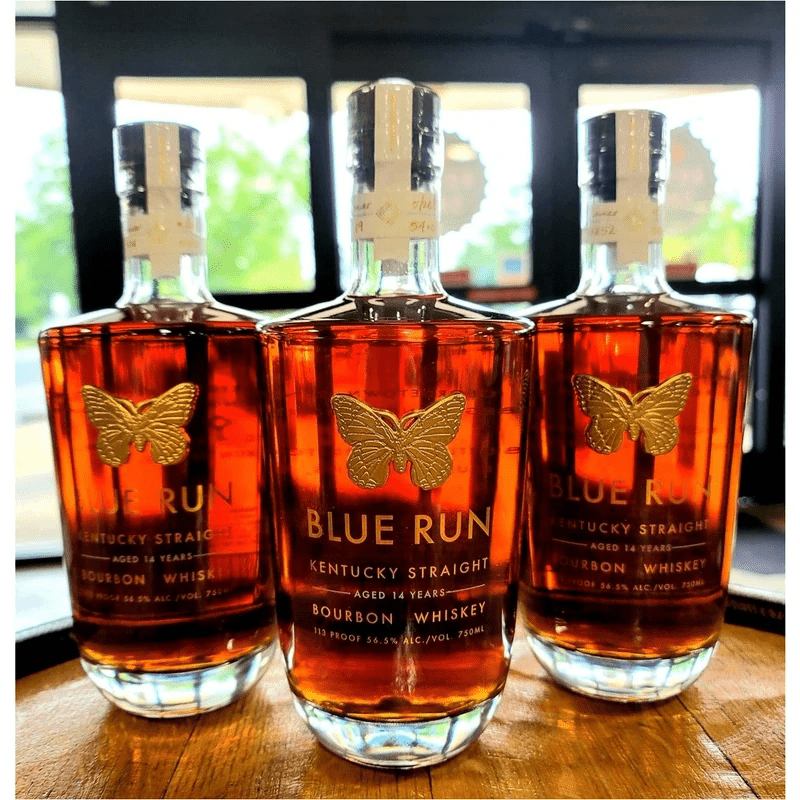 Best Overall Top Shelf Bourbon
Price Check ($400-500)
Blue Run's bourbon is something of an enigma, as despite being a relatively new operation its bourbons have taken the industry by storm. You'll see Blue Run on many lists and rankings of the best bourbon in the world, and it's for good reason. They're doing everything right. They've got an impeccable distillation process, use only the highest quality ingredients, and rack up awards and honors every year.
Before shelving out your hard earned cash, let's take a look at why this bourbon deserves your consideration. Blue Run 14 Year Small Batch was awarded a 'Double Gold Medal' and was named 'Best Small Batch Bourbon – 11 Years & Older' at the ​​2021 San Francisco World Spirits Competition.
But of even greater importance is the seemingly unanimous praise of this bourbon online. In short, this bourbon is just too good to ignore. So if you're in the market for a top-shelf bourbon, we suggest making this bourbon a top priority.
Color: Deep copper
Aroma: Cooked orange peel with vanilla and oak spice
Taste: Strong oak with elements of blueberry and faint clove
Finish: Dry oak with butterscotch and a persisting heat on the backend
Price Check ($350-500)
You cannot go wrong with a bottle of Stagg Jr. Bourbon, one of Buffalo Trace's most celebrated brands. Stagg started its small batch bourbons back in 2013, which were met with considerable hype but also some critique. Since this first round of production, some key alterations led to Stagg delivering superior products every year since.
If you're looking for the best of the best of these bottles, we recommend Batch 12. This particular batch offers the famous heat of Stagg bourbons complimented by a rich and complex crescendo of flavors. If you can't find Batch 12, we'd suggest taking home any of the batches distilled after the 2013 launch.
Stagg Jr. Bourbon offers the strong and bold presence to round out any bourbon collection. We would however, recommend looking at another bourbon in this section for your first top shelf purchase, that is, unless you love hot and bold bourbons. In which case, look no further.
Color: Reddish-brown molasses
Aroma: Rich molasses and nutmeg
Taste: Vanilla, caramel, and brown sugar come in strong and overpower the heat
Finish: A sweet and sugary heat fades into a smokey vanilla
Best Value Top Shelf Bourbon
Price Check ($250)
Buffalo Trace's Blanton's is another iconic high-end line of bourbons. What makes it special is Blanton's niche of classy, top-shelf products offered at an approachable price. This means that you can acquire some of the best bourbon on the planet without risking bankruptcy.
Of all of Blanton's bourbon, the Black Label warrants special consideration. At just 80 proof, you'll find Blanton Black Label to be one of the smoothest and sweetest top-shelf bourbons on the market. So much so, in fact, that some bourbon lovers might find this blend too soft and smooth.
You'll find some distinctive flavors, but the focus of Blanton Black is its distinctive, velvety smooth texture. This makes this bourbon an ideal target for newcomers to bourbon collecting, who might not have developed the pallet to enjoy the stronger and hotter products.
Color: Light honey
Aroma: A scotch-like maltiness
Taste: Smokey smooth mouthfeel with sugary vanilla
Finish: Cooked vanilla beans dissipate into an abrupt and sweet finish
Most Affordable Top Shelf Bourbon
Price Check ($200)
Bardstown Bourbon Company is one of the new players on the block, which made a name for itself through introducing innovation to bourbon making. Specifically, their Discovery Series incorporates several different types of bourbon. This represents a cardinal sin to some bourbon purists, but the results speak for themselves.
One of the most celebrated batches of this bourbon is Series #6. This blend will please bourbon lovers looking for a flavor-forward blend. The mash bill of #6 is as follows:

68% 11 Year Kentucky Bourbon 75% Corn / 13% Rye / 12% Malted Barley
16% 17 Year Tennessee Bourbon 84% Corn / 8% Rye / 8% Malted Barley
16% 7 Year Indiana Bourbon 75% Corn / 21% Rye / 4% Malted Barley
The result of this unorthodox combination is one of the most unique bourbons around, offered at a very reasonable price point. In fact, finding a better top-shelf bourbon at this price point might not be possible.
Color: Reddish caramel
Aroma: Cooked vanilla bean and smokey brown sugar
Taste: Front-heavy vanilla transitions to rich dark chocolate and cherry
Finish: Balanced smokey throughout ending in oak and clove
The Best Bourbons FAQ
Now that we have presented the best bourbons on the market at various price points, let's cover some lingering questions that you might have.
Understanding the finer points of bourbon production will help you to better evaluate products in the future, and will improve your chances of taking home a bourbon that you will love.
Is All Bourbon Made in Kentucky?
Some spirits must be made with specific methods in certain localities to be considered authentic. Tequila for instance, must be made out of agave and come from Tequila, Mexico. Champagne is another example of a beverage whose authenticity relies on its origin of production.
Does bourbon fit into this same club? The short answer is no; authentic bourbon can be made anywhere. Though according to the Kentucky Distillers' Association 95% of the world's bourbon supply comes directly from Kentucky.
This constitutes an $8.6 billion dollar industry in Kentucky that supercharges the state economy. Specifically this industry generates more than 20,000 jobs annually while also pouring in tax revenues of more than $235 million.
While bourbon can be made anywhere, many bourbon enthusiasts will not consider anything but a Kentucky bourbon. This represents something more akin to brand loyalty rather than Kentucky bourbon monopoly though. And we expect more high-end bourbon to crop up around the country (indeed production may only occur in the United States as federal standards imply American ownership of bourbon products).
What's the Difference between Bourbon and Whiskey?
We wouldn't blame you for finding this distinction confusing. So let's dive right into what makes bourbon unique from whiskey–that is, a categorical difference.
In short all bourbons are whiskeys but not all whiskeys are bourbons. Much like how champagne is a type of wine, but not all wine can be called champagne. What denotes the title of a bourbon product is the distiller's commitment to making the product in a certain way.
All whiskeys are distilled through fermenting grain and then aging the whiskey in barrels. What makes bourbon unique is the particular recipe needed before the aging process can begin.
According to the American Bourbon Association, bourbon needs to be distilled using a mash bill with a proof of 160 or less and stored in barrels at no more than 125 proof. Additionally, the mash must be made up of grains and corn where the recipe contains at least 51% corn. This percentage of corn content ensures the bourbon delivers on the famous sweetness of Kentucky bourbon.
Furthermore, bourbon cannot contain any additives or colorings and must be aged in new charred oak barrels. Any whiskey without these characteristics cannot be considered bourbon.
What are the Best Bourbon Cocktails?
Some enthusiasts frown on diluting bourbon with anything at all, but we believe that if you buy it, it's yours and you can do what you want. And particularly in the case of some lower shelf bourbons, some mixtures can elevate the drinking experience to a whole new level.
Old Fashioned
The general rule of thumb here is that you want to use a good bourbon for this cocktail–if you wouldn't sip it straight then don't use it in an Old Fashioned.
Start with a nice cocktail glass
Add a bar spoon of simple syrup, or a single sugar cube
Add 3 dashes Angostura bitters
Fill the glass with large ice cubes
Add 2 ounces of your choice bourbon
Mix gently and finish by squeezing juice from a fresh orange peel, then drop it in
Bourbon Sour
This fruity cocktail marks an ideal choice for those looking to enjoy a sweet and tart bourbon cocktail. Its strong flavors will help to balance the characteristics of harsher bourbons that might be difficult for sipping, as is the case with some lower-shelf options.
Start by squeezing 1 ounce of fresh lemon juice
Add lemon juice, 2 ounces of bourbon, and 1 teaspoon of fine sugar to a shaker filled halfway with ice
Shake well and pour mixture through strainer into a glass over large ice cubes
Add the garnishes: an orange slice and maraschino cherry
Manhattan
This cocktail is one of the most iconic bourbon cocktails of all time. Since its invention in the early 1800s this drink has maintained widespread adoration throughout the decades. Whether you're looking to impress some guests or simply look to enjoy your bourbon in a new way, a Manhattan will not disappoint.
Start with a shaker filled halfway with ice
Add 2 ounces of bourbon, 1 ounce of sweet vermouth, 2 dashes Angostura bitters, and 1 dash orange bitters
Shake well and then strain into a chilled coupe (martini glass)
Add a brandied cherry for the garnish