The automotive industry took a devastating hit in 2020. But one of the big wins this past year is that engineers continue to unveil sustainable and forward-thinking designs that push back on the carbon-heavy automotive industry. The pandemic also forced carmakers to think differently about what consumers want in a vehicle.
People have always viewed their cars as their sanctuaries, but now, they see them as a "bubble" where (unlike public transportation) they are safe from germs and viruses. Protected from the rest of the world, we feel invincible in our cars. With this mentality comes the desire for features that are heavy on comfort and sport better tech tools than ever before.
Manufacturers unveiled forty-three new car models in 2020. Plus, automakers planned to launch another 38 new or redesigned vehicles for 2021. Although the pandemic has stalled manufacturing and set some of these debuts behind schedule, there are still some captivating and unique automobiles to check out on our list of five of the most innovative vehicles of 2020 and 2021. Could your new set of wheels be here? Read on to find out.
1. Kia Telluride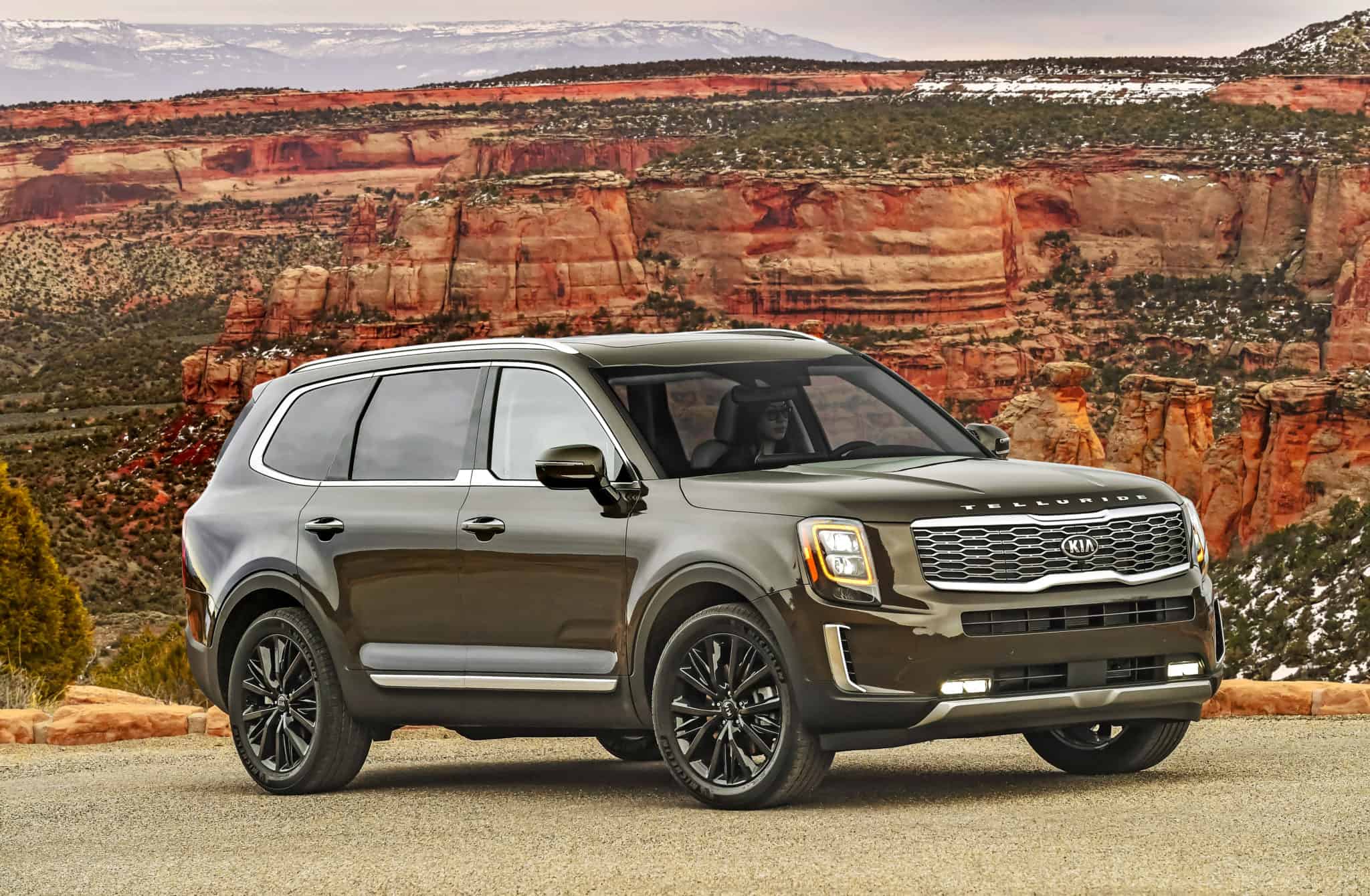 One of the most successful cars of 2020 was Kia's Telluride. It was a finalist for World Car of the Year, a 10 Best Pick in Car and Driver, and was even named the best SUV of 2020. While car manufacturing came to a screeching halt over the past year, the pandemic did not slow down manufacturing of the Telluride—this is a popular vehicle that typically doesn't sit in the lot for more than a week. So if you find one you fall in love with, you better jump on it fast.
The biggest pull of the Telluride is the three-row segment. Yes, you could get a minivan, but with the luxury look and feel of this crossover SUV, why would you want to? It's significantly roomier than its predecessor, the Sorento (it will hold three rows of adults), and has plenty of legroom.
However, space is not the only advantage here. It's got luxurious optional features you would expect in a much pricier brand; Heated seats in the first and second rows, a head-up display, and acoustic front door glass. And like most of the newest models, it features an eight-inch touchscreen infotainment system that comes standard with all four trims. It is compatible with Apple CarPlay and Android Auto, so you can access all your favorite navigation and music apps while you're on the road.
In the EX and SX, The Telluride features Driver Talk, which amplifies the driver's voice through the rear speakers—definitely handy for those in the back who always feel left out of the loop. This feature may not get as much use as you might expect, though. That's because everyone is likely to be doing their own thing anyhow since each row has its own set of charging ports.
All in all, the Telluride is an excellent everyday vehicle with plenty of innovative features to keep everyone happy, but it's also ideal for travel. It's a super comfortable ride but can also pull off camping duty when necessary. You can easily install a rooftop tent on this baby, and you can opt for a 110-volt power inverter and a tow package to boot.
There is not much difference between the 2020 model and the new 2021 Telluride except for a Nightfall Edition package. The additional package adds gloss black accents and black wheels that give the SUV a "coolness factor" it lacked before.
Key Innovative Features:
Heated first and second-row seats
Touchscreen infotainment system compatible with Android Auto and Apple CarPlay
Driver Talk so those in the back can get in on the conversation
Charging ports for everyone
Starting Price: $33,060
Transmission: 8-speed automatic
Engine: 291-hp 3.8-liter V-6
EPA Fuel Economy: Combined/city/highway: 21–23/19–20/24–26
2. Ford F-150 Hybrid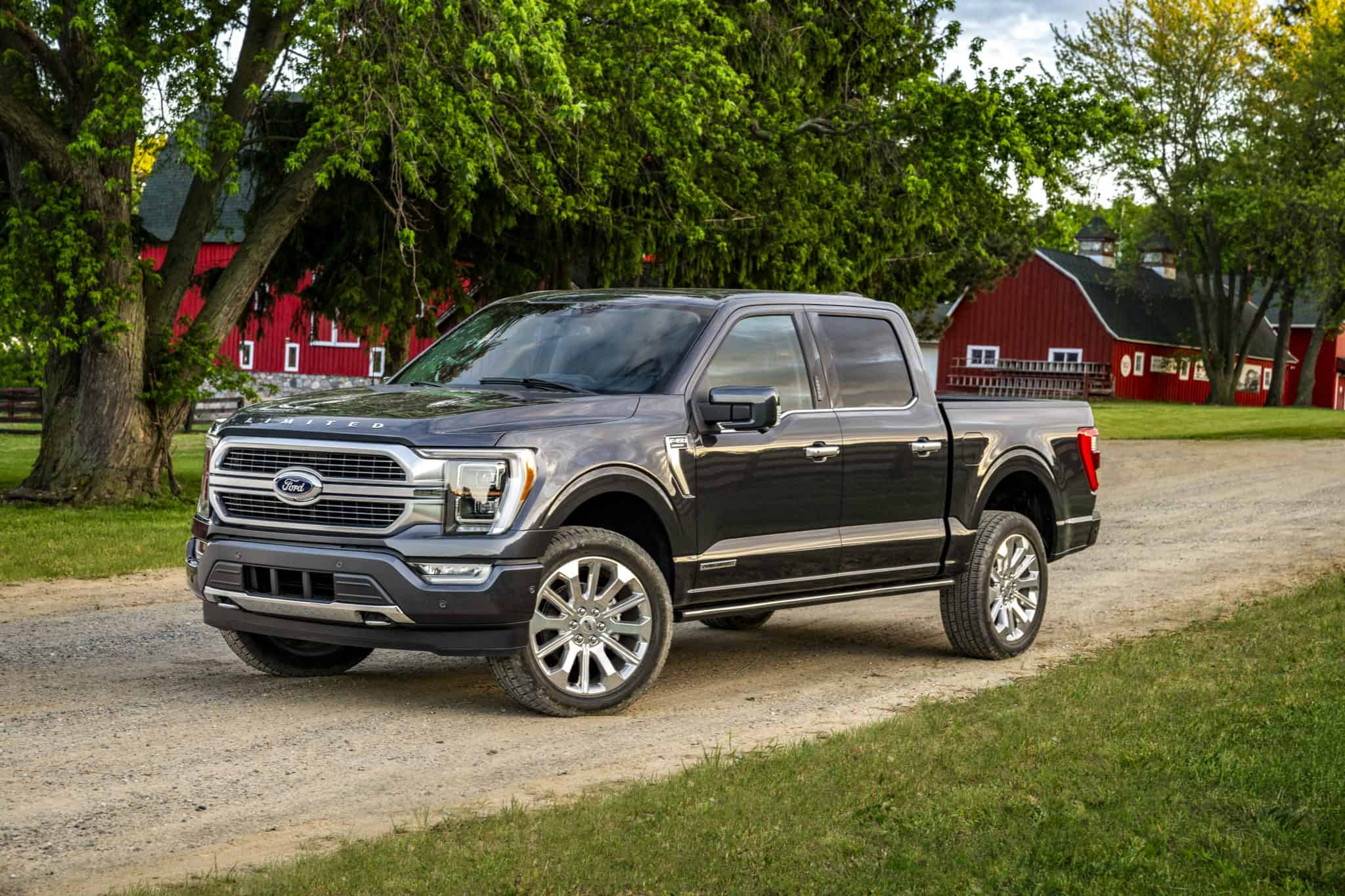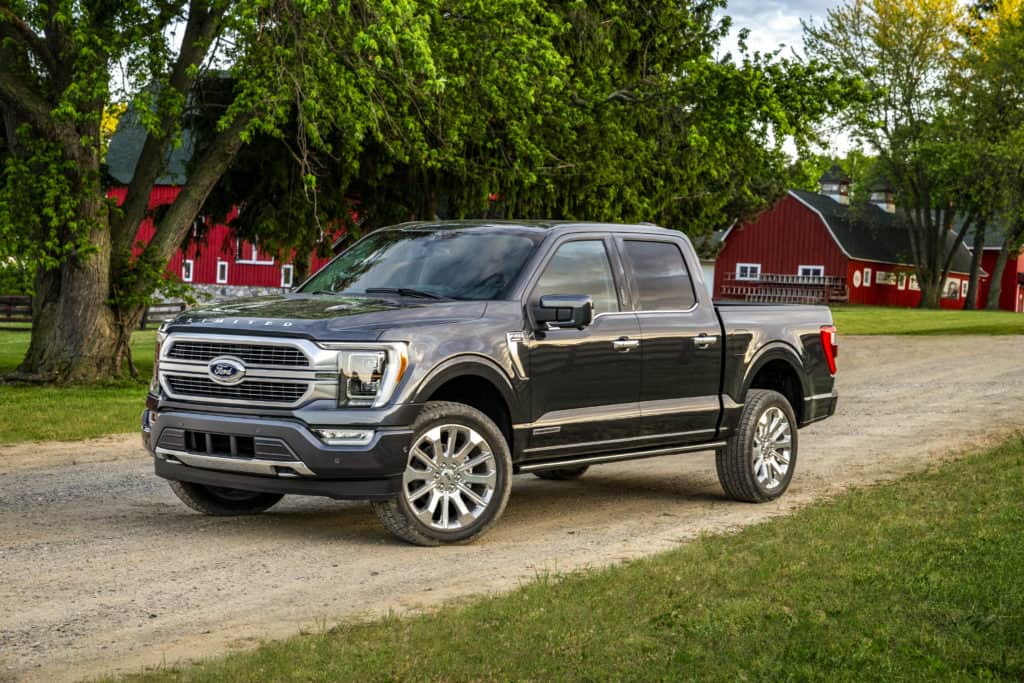 As the "best-selling vehicle in America," you wouldn't typically equate the iconic Ford F-150 with innovation. Come on; it's a Ford. You buy this truck for its rugged reliability. But this year, Ford has outdone itself with a completely redone interior and an idea long overdue—a hybrid powertrain. Like all F-150s, each of the six powertrains that customers can select from still has an aluminum alloy body, and all are built on a steel frame.
The big news here, however, is the option for a 3.5-liter V-6 twin-turbo hybrid powertrain which Ford has named "PowerBoost." It is available on both the four-wheel drive and rear-wheel drive versions and consists of a 35-kW electric motor. 1.5-kWh lithium-ion battery-powered, it's integrated right into the transmission and adds 47 horsepower. Ford estimates you can go 700 miles on a little over 30 gallons with this model.
For the interior setup, an 8.0-inch touchscreen (with a digital owner's manual) comes standard with the XLT and XL models, but those who purchase the XLT Lux or above will get a 12-inch horizontal screen. The screens all have Ford's Sync 4 infotainment system, which supports Apple CarPlay and Android Auto. Plus, using the FordPass mobile app, users can remote lock, unlock, and start the truck as well as control the climate.
Those who use their truck as an office (and who doesn't) can opt for a fold-down flat work surface that supports your laptop or lunch. You can even play a game of poker if you want. If that's not enough, it comes with an optional tailgate work surface complete with compartments to hold your phone, coffee, pencils, rulers, etc., along with zone lighting for when you're still on the job after dark.
Here's another perk. With the full hybrid V-6 engine, you'll get Pro Power Onboard so you can use your truck as a mobile generator that can export up to 7.2 kilowatts of extra juice. If all of the excitement over the F-150 has worn you out, don't worry. The Platinum, Limited, and King Ranch models even feature 180-degree reclining seats, so you can take a nap if you so choose.
The new Ford F-150 will arrive in the Fall of 2021, and an all-electric F-150 is set to debut within a couple of years.
Key Innovative Features:
Cloud-based connectivity with the truck's Sync 4 infotainment system
Integrated work surfaces in the cab and tailgate
Pro Power Onboard mobile generator
180-degree reclining seats for getting some shuteye
Starting Price: $28,940
Transmission: 10-speed automatic
Engine: 3.5-liter turbo V-6 hybrid
EPA Fuel Economy: Up to 25 city and 25 highway
3. Volkswagen ID.4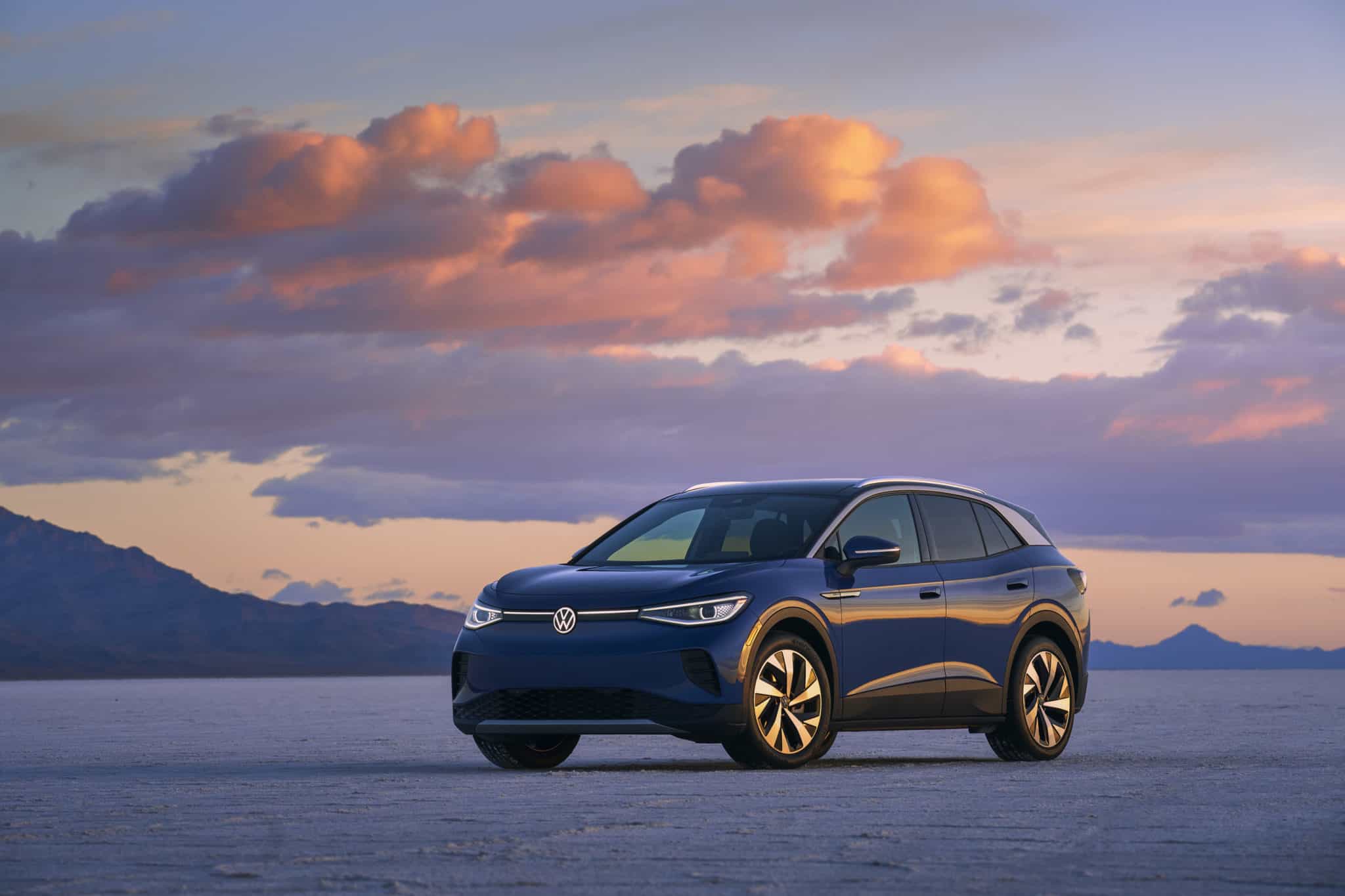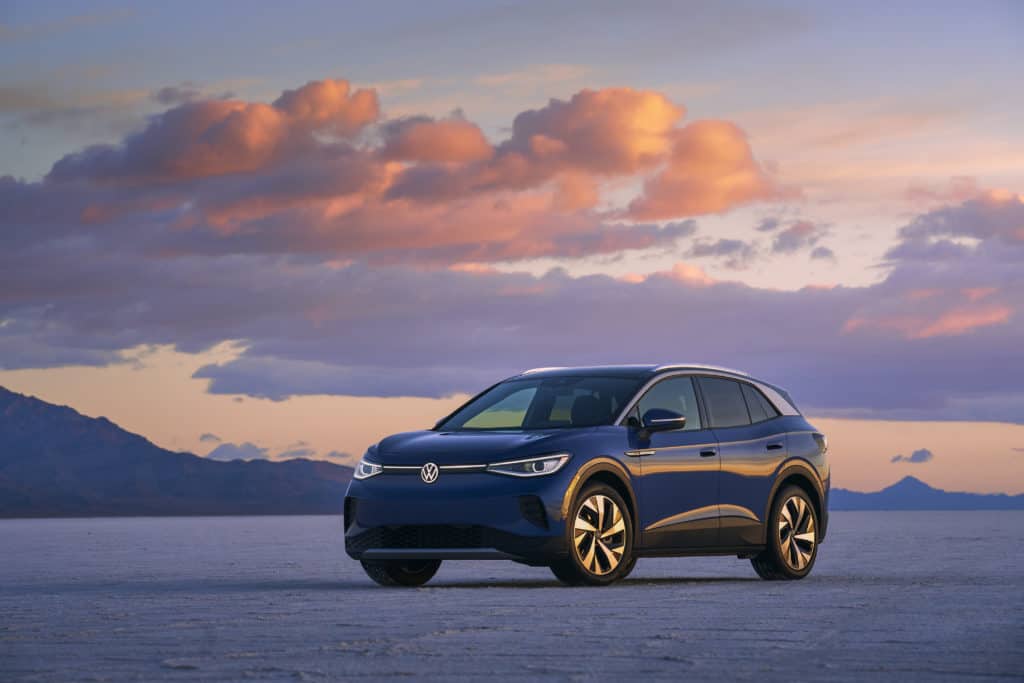 The Volkswagen ID.4 is the carmaker's first all-electric vehicle, and it's likely to be a huge success. It's whimsical design is almost toy-like, with an equally playful interior. Volkswagen claims the ID.4 can go up to 260 miles on a charge, and they even throw in three years of unlimited fast charging to sweeten the deal.
At launch, buyers will have the option to choose between Pro and 1st Edition trims. Features include a power-operated rear liftgate, 12.0-inch infotainment display, 20-inch wheels, and a panoramic sunroof, making for a bright and fun cabin.
Eventually, all-wheel drives with 302 horsepower will be available, but buyers will have to settle for the rear-mounted 201 horsepower single-motor rear-wheel drive for now. While not as fast as some of its EV competitors, it still has decent pickup and can get up to 60 in about 7.6 seconds.
The ID.4 is surprisingly roomy inside, and while it's not flashy by any means, it still sports sliding rear doors and a retractable steering wheel. It also comes with ID. Light, which is a brand new feature. This light strip that sits below the windscreen is intuitive and supports drivers by using different colors for various situations. However, our favorite feature may just be the 12-way power-adjustable massaging seats with memory. Yep, you can have a spa-like experience right there sitting in traffic.
Volkswagen says you can get 22 to 33 miles out of a one-hour charge, and a full overnight charge will go for 7.5 to 11.5 hours. You'll need to pick up an L2 wallbox charger which is sold separately.
Do you have a new or inexperienced driver in the household? The ID.4 EV comes equipped with VW Car-Net®. Not only will this allow you to remotely lock and unlock your vehicle, honk your horn, flash your lights, and more, but you can also set a geofence to mark limits for young drivers. Car-Net can also help you find a good parking spot.
It's also worth noting that a panel of 93 international journalists voted the ID.4 EV as the 2021 World Car of the Year.
Key Innovative Features:
An eerily quiet ride
Equipped with VW Car-Net® which acts as a friendly partner for your driving experience
Apple CarPlay and Android Auto capable
Intuitively senses your presence and powers on when you're holding the key fob
ID. Light—a new feature that helps guide drivers with color cues
Starting Price: $39,995 (federal and state incentives available)
Transmission: 1-speed direct-drive
Engine: 3.5-liter turbo V-6 hybrid
EPA Fuel Economy: 107 MPGe city and 91 MPGe highway
4. GMC Hummer EV SUT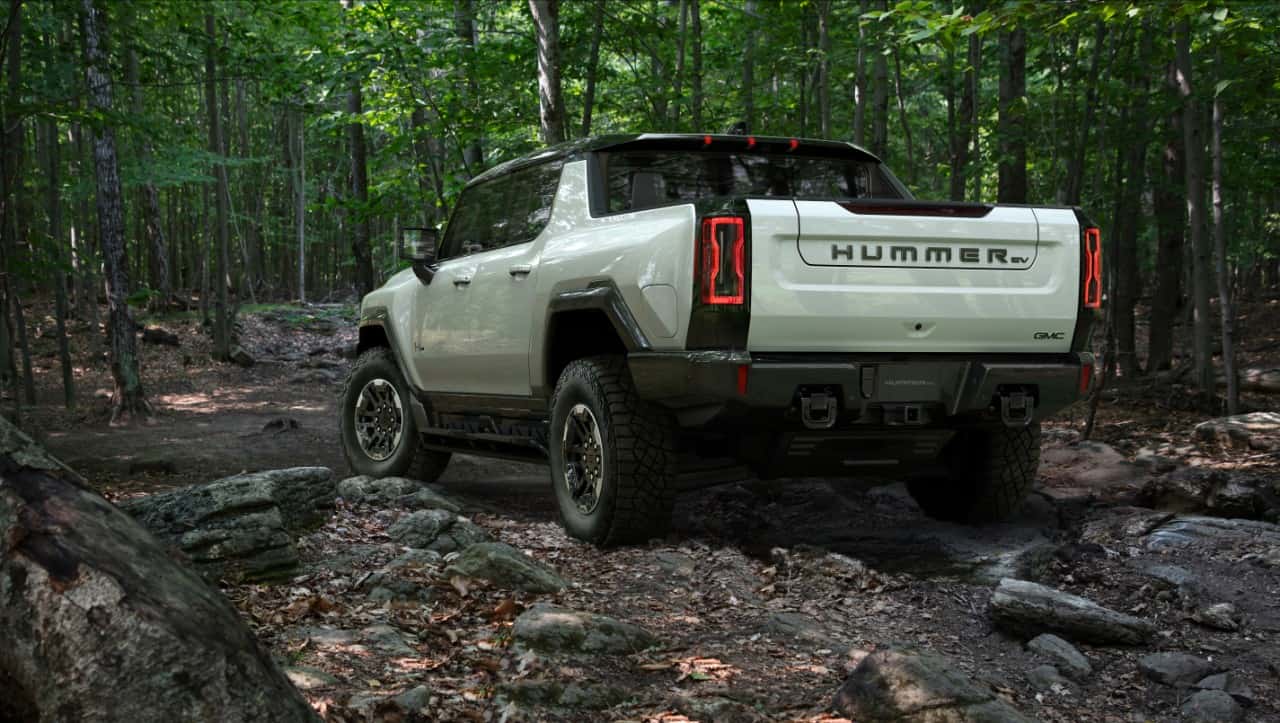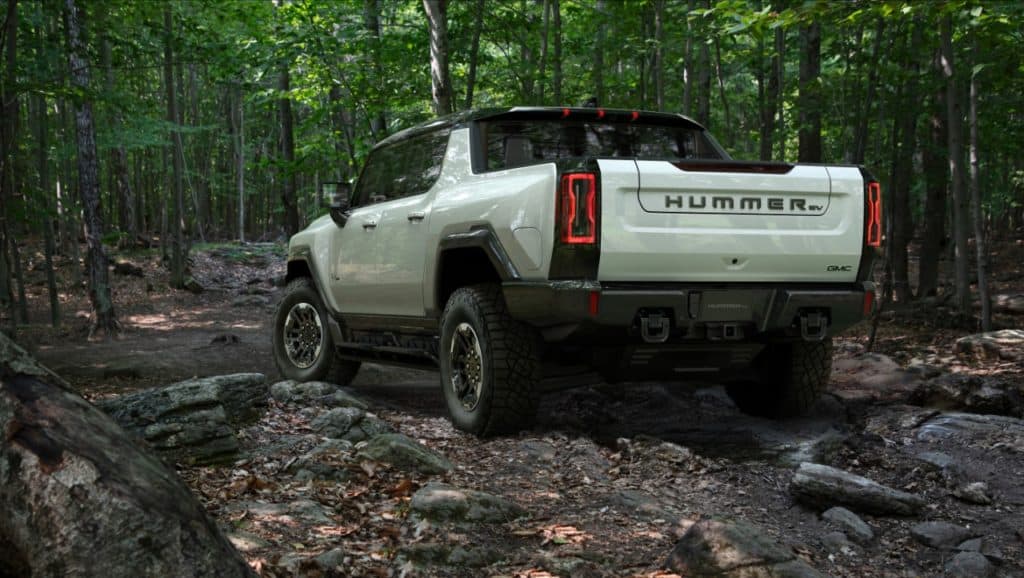 Set to debut at the end of this year, the previously gas-guzzling and (arguably) obnoxious Hummer is doing a 180 with an all-new electric model called the EV SUT. Hummers are either loved or loathed—there's not much in between with this vehicle. However, it appears the EV SUT might have at least achieved some middle ground.
GMC will kick off pre-orders with the EV2, which is a two-motor version that starts at $80,000. It's huge, with 35-inch tires that come standard and the capability of installing 37-inch wheels. Part SUV, part pickup truck, it has a unibody construction that has been compared to the upcoming Tesla Cybertruck.
The big news, of course, is Super Cruise, GM's self-driving technology that means the EV SUT is capable of driving partly autonomously. Will it drive itself? Sorry, no. Level 5 autonomy—an entirely self-driving car—is still a few years into the future. But the impressive technology of Super Cruise does mean you can put your hands in your lap while the vehicle does the steering. Pretty neat, huh?
Just as exciting is the EVs Extract Mode, which allows drivers to raise the vehicle six inches to overcome obstacles like water or debris. But let's not forget the Crabwalk Setting that enables the car to move sideways by turning the vehicle wheels up to ten degrees in either direction. Seriously, is this a car or a transformer?
The interior is everything you would expect, including a 12.3-inch diagonal color center display and a 13.4-inch touchscreen, both powered by Unreal Engine. (For the uninitiated, Unreal Engine is a real-time gaming engine for animation, physics, games, AI, and more.) A Bose 14-speaker audio system upgrades your listening experience, and optional sky panels allow for spectacular panoramic views.
Another key optional feature is UltraVision. This allows you to have up to eighteen (yep, that many) camera views, including HD Surround Vision and forward-and-rear-facing cameras on the underbody of the vehicle so you can see the terrain up close and personal.
GMC claims the EV2 has 1,000 HP, a 350-mile range, and can go from 0-60 in just 3 seconds.
Key Innovative Features:
GM Super Cruise self-driving technology
Equipped with Extract Mode and Crabwalk to get out of tight situations
Unreal Engine touchscreens
Ultravision with up to 18 cameras
Bose 14-speaker audio system
Starting Price: $80,000
Transmission: N/A
Engine: One, two, or three electric motors, depending on the model you choose
EPA Fuel Economy: N/A
5. Subaru Outback Wilderness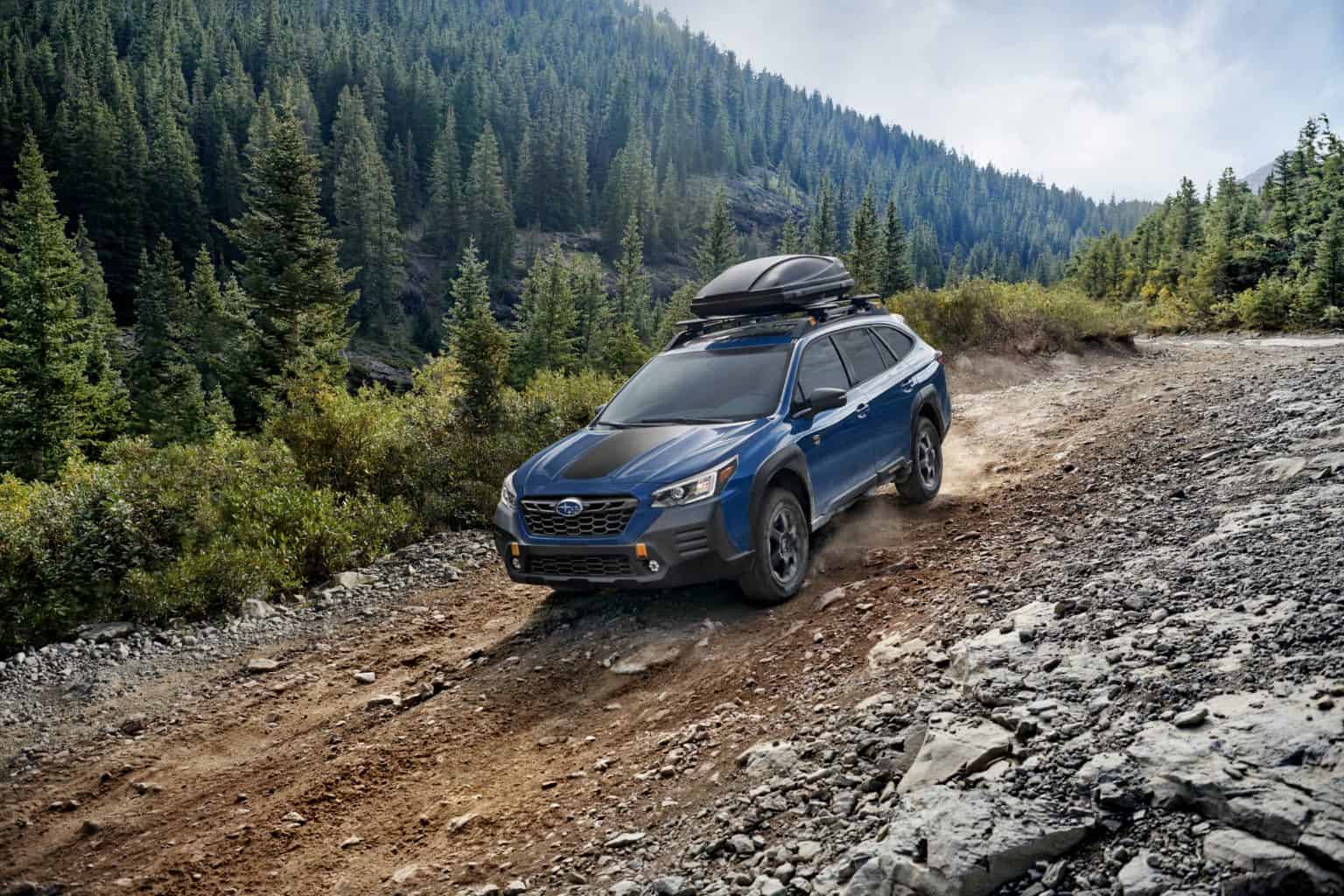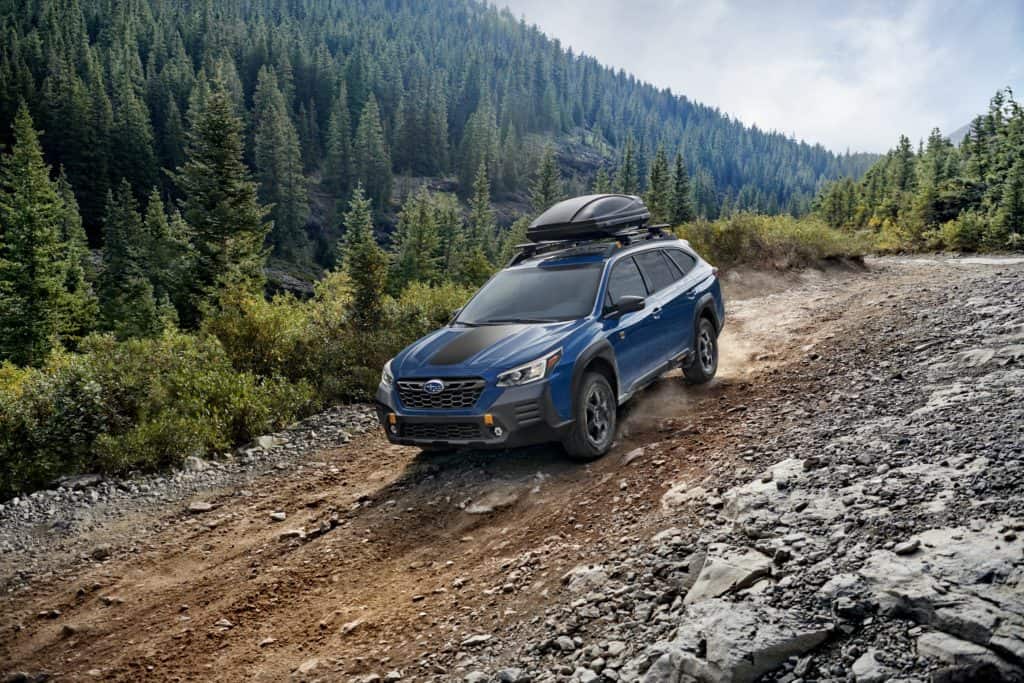 The new Subaru Outback Wilderness edition may be the best Outback yet, thanks to its turbocharged BOXER® engine, X-MODE® functionality, EyeSight® Driver Assist Technology, and a plethora of other cool features. In April 2021, Subaru announced the debut of the 2022 model, and it's available for preorder right now, with prices starting at $36,995. This model has everything Outback fans love about the vehicle, with tons of additional innovative features that will make you want to order it immediately.
First off, in true Subaru off-road style, it has a rugged-looking exterior that's clearly not just for aesthetics. It has Anodized Copper-finish accents, blacked-out trim, a front skid plate, and 9.5 inches of ground clearance, so you can take it wherever you want. Oh, and that blinding light from the sun? You can kiss that goodbye with the black matte hood decal made to reduce glare.
It comes standard with 17-inch alloy off-road wheels and Yokohama GEOLANDAR® tires that are designed for all-terrain performance and can handle rock, snow, mud—you name it. Plus, at last, someone has thought to put in a full-size spare for additional peace of mind when you're off the beaten path.
Inside the cabin, the upholstery is protected with StarTex water-repellent fabric with a honeycomb design, and it's got Anodized Copper-finish accents and contrast stitching that looks and feels as durable as it is.
As far as tech goes, you'll find no lack of features here either. The Outback Wilderness comes with an 11.5-inch high-resolution touchscreen that will intuitively support all your apps and entertainment needs, plus it has Android Auto and Apple CarPlay integrations along with an available STARLINK Multimedia system.
Subaru engineers are notorious for outdoing themselves with safety, and the Foresters EyeSight® Driver Assist Technology may just be the best innovation of all. EyeSight has been shown to reduce injuries from rear-end crashes up to 85 percent, and vehicles equipped with the technology consistently receive the highest possible safety ratings. Components of EyeSight include advanced adaptive cruise control, lane keep assist, pre-collision throttle management, and pre-collision braking.
Under the hood, the Outback sports a 260-horsepower turbocharged Subaru BOXER engine with 3,500 pounds of towing capacity. And the drivetrain in this all-wheel drive has been retuned for improved low-speed climbing of up to a 40-percent grade.
Key Innovative Features:
Full-size spare tire hidden beneath the cargo area
Redesigned roof rails that can hold the weight of a rooftop tent
LED cargo lamp built into the rear gate
Front and rear tow points and LED fog lights
EyeSight® Driver Assist Technology
Starting Price: $36,995
Transmission: Continuously Variable Automatic (CVT)
Engine: 2.4L Turbo Flat 4 Gas
EPA Fuel Economy: City: 22 MPG, Hwy: 26 MPG
Closing Thoughts
It's important to note that our list of the most innovative vehicles of 2020 and 2021 is by no means exhaustive, and narrowing it down to five was no small feat. If you'd like to explore a few other exciting options, we recommend checking out Tesla's Cybertruck, the 2020 Porsche Taycan Turbo, or Cadillac's 2021 CT4.
Related:
Heather Ryerson
Heather Ryerson is a freelance writer who enjoys creating content across a broad range of industries, including travel, education, cannabis, and more. An iced coffee addict and Maine native, she is happiest when she is fully caffeinated, working near any body of water, and hanging out with the fam.