Allow us to get straight to the point: Our #1 pick for best used cars is the 2018 Honda Civic.
It's one of the best cars in its class, delivering impressive acceleration and high fuel economy. 
But don't let us decide for you. Read on and calm those car-buying jitters. We can help you find a car that's perfect for your lifestyle.
The news says millenials don't care about owning cars. And with Uber and Lyft, why should you?
Sometimes responsibility knocks, however, and the best option really is to own. But owning gets expensive, so here's the thing: If you're ready to buy, save tons of money and buy used.
We know it's not as easy as that. With seemingly endless choices, aggressive salespeople, and a whole lot of other unknowns — buying a used car can feel intimidating.
To help you get started, we answered some common questions related to car buying and compiled 30 of the best used cars. We based our selections on affordability, reliability, and extra features.
10 Things to Know Before You Buy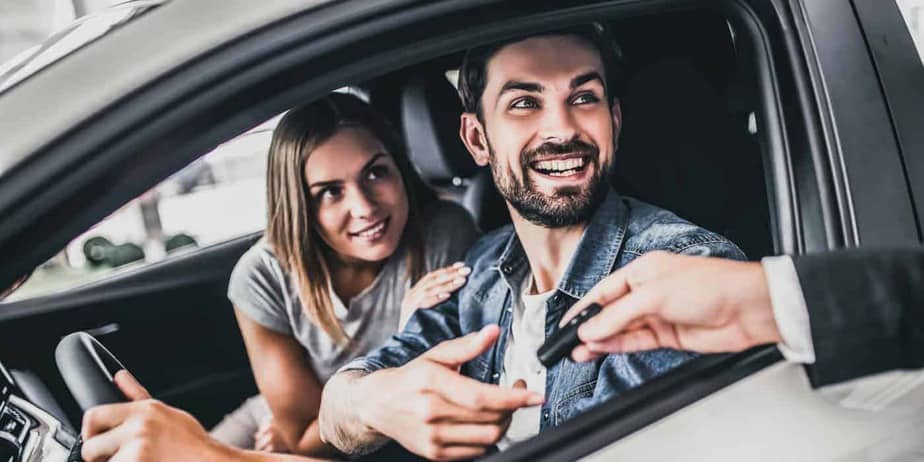 1.) Know your budget. How much are you willing to pay, and where is the money coming from?
2.) Consider your lifestyle. Do you live in the city or in the country? Do you have a family or are you in your first job after college? It's important to pick the best car for your lifestyle.
3.) Focus on reliability. How reliable is your choice? Once you've spent money on the car, don't break the bank on endless trips to the mechanic.
4.) Explore your choices. When it comes to used cars, you have options! Find good deals online, or try it the old-fashioned way: by walking on a car lot or checking the classifieds.
5.) Know a fair price. Finding out if you're getting a good deal is easier than ever with online price guides.
6.) Do your research. A solid car with a bad history can create headaches down the road. Did your car come from a good home? Check the vehicle history report using the car's vehicle identification number.
7.) Schedule some face time. Meet the seller, or at least call them on the phone before you take a look. Don't be afraid to ask questions. Trust your instincts.
8.) Take it on the road. There's no better way to find out if a car is a good fit than taking it for a test drive.
9.) Don't be afraid to negotiate. If you've done your homework, ask for the price you need to get the deal done. (More on the negotiation process in a moment.)
10.) Follow through with your end of the deal. Whether you're buying off a lot or from a friend, pay promptly and take care of the paperwork in a timely fashion.
Just How Used Should Your Used Car Be?
It's all about the mileage. Even a good car that's been driven extensively will have problems. On the other hand, a car that's a year or two older and has far fewer miles is less likely to have issues early on.
The fewer miles the better, but approximately 12,000 miles per year is an acceptable average.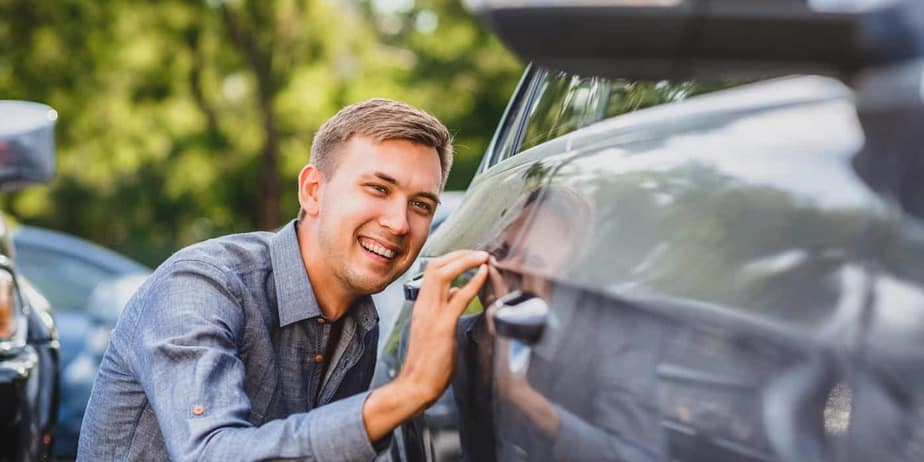 How to Spot a Lemon When You See One
You don't need to be a grease monkey in coveralls to know how to inspect a used car. Spotting potential problems can save you a lot of time, money, and buyer's remorse. These simple guidelines will ensure that your used car purchase is money well spent.
Research before you shop
Study up and identify models with good reliability records before shopping.
Read the window sticker
Buyer's Guides are required by law to be posted in the window of every used vehicle. Is the vehicle sold "as is," or with a warranty?
Don't buy blind
If possible, take the car to a trusted mechanic for their opinion. At the least, make sure you spend some time looking over the vehicle in person.
Start your inspection with the exterior. What's on the outside counts. Rust can be a big problem, so check carefully for this on older cars.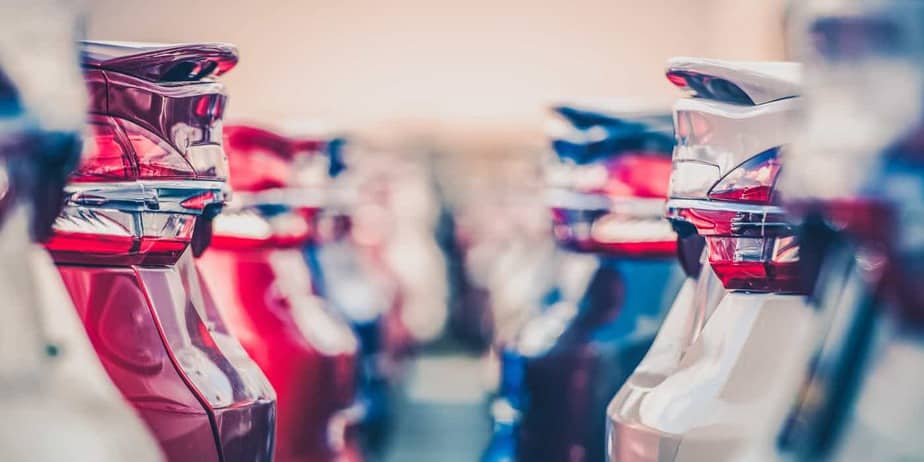 The interior is important, too. You spend most of the time inside your car. Look out for odors and check the upholstery.
Make a list of important details so you don't forget anything:
Is there worn rubber on the pedals?

How are all the instruments and controls working?

Is the heat and A/C operational? How's the stereo?

How does the inside of the trunk look? What about under the hood? Underneath the vehicle? The roof?

Most importantly, turn the car on: How does it purr?
Negotiating: It's All About the Numbers
You've found a car and you're ready to move forward with the buying process.
Here are some tips and strategies to get the price you need for the car you want.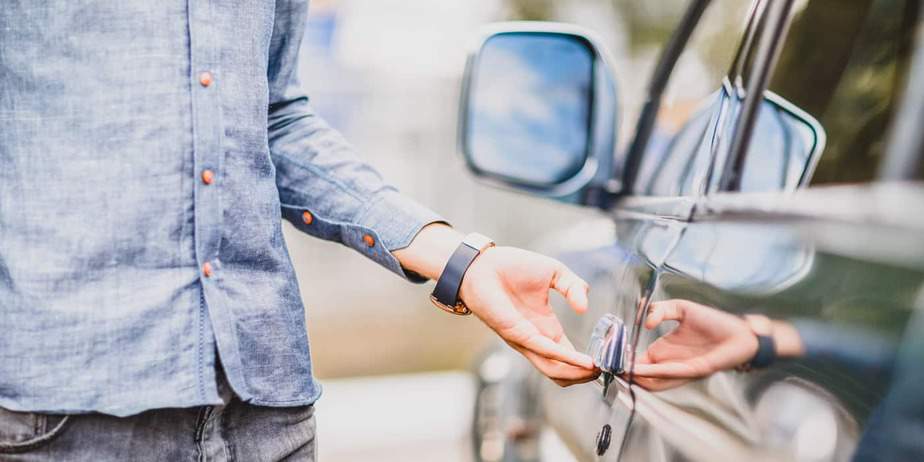 1.) Study, study, study. We suggest reading Consumer Reports annual auto issue. That way, you're be well-prepared for a serious discussion about the price of the car you want.
2.) Be aware that location affects price. Used cars can sometimes be cheaper in the country. Different sellers need to make different margins, and their sticker price will reflect that.
3.) Explore financing options. Financing is an option for used-car buyers, but know the rates before you explore taking out a loan. A high-interest loan can turn a good deal bad.
4.) Leverage your trade-in. Do you have a trade-in? A good trade-in helps take a little off that sticker price.
5.) Don't give in to dealer pressure. If you're buying from a dealer, they'll try and upsell you on all sorts of things. Don't be afraid to say no.
So You Bought the Car. Now What?
There's a lot of paperwork that comes along with car ownership, and one of the most important is getting set up with auto insurance. How long you have to get insurance for your new wheels depends on the state you're in. Check with your local DMV for details.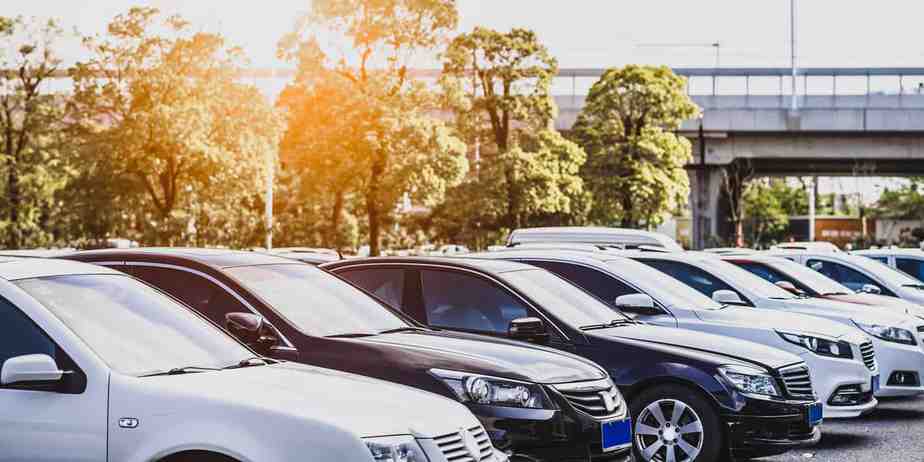 Here are our top 30 used car picks, beginning with the 2018 Honda Civic Hatchback. Whether you're single in the city, starting a family, or looking for something to take you on weekend adventures, we hope this list helps you find a car that's right for you.
The Best Used Cars of 2018